Crockpot works well on a busy weeknight with a packed schedule. A large amount of chicken in your crockpot is an absolutely magical encounter. Weekday mealtimes will become a delight with these simple "crockpot chicken recipes." A healthy chicken meal may indeed be served to your family every day of the week with the help of these simple recipes.
Regardless of the cutting style, you want to prepare with, the chicken will always be moist, tender, and tasty. It cooks perfectly, whether it is chicken with bones or thighs, boneless dark meat, or even tough chicken breast. It absorbs rich flavors from the sauce it is slow-cooked in.
The cooking process in a crockpot gives the flavors more room to meld and permeate everything. These are easy-to-create, one-pot dinner crockpot chicken recipes.
1. Crockpot Chicken Recipes or Slow Cooker Chicken Recipes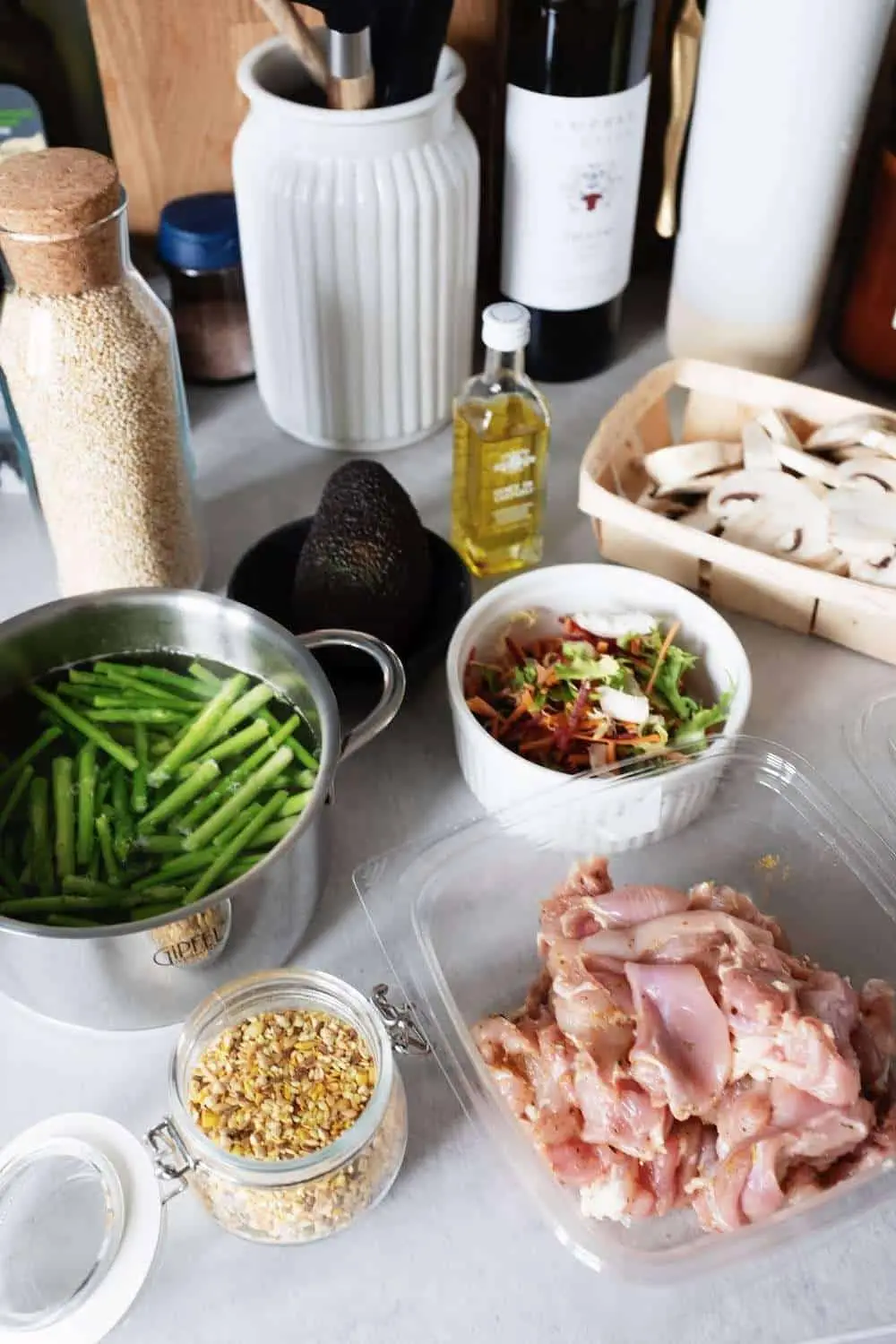 Prepare yourself for an experience so cosy, tasty, and simple that it will be impossible to resist if the idea of another chicken supper doesn't thrill you. We are indeed discussing slow cooker chicken recipes. These crockpot chicken recipes are so easy to prepare that you'll want to recreate them throughout the year.
These slow cooker recipes will transform the way you feel about making chicken, whether it's for winter meals or autumn tailgating gatherings. You could even begin to have a completely different perspective on your friend the chicken. These are absolutely delicious and super tender crockpot chicken recipes for your entire family dinners.
In your slow cooker, you may create soups, chilli, taco meat, your favourite Asian dishes, traditional Italian dishes, and other comfort meals. All of them will only take a small amount of hands-on preparation or cooking time, and the rest can be done in the crockpot.
You'll have more time for yourself, your family, and your favourite activities thanks to this more calm and joyful lifestyle. Come back to these incredible dishes whenever you're looking for quick crockpot chicken recipes for a wonderful supper every time.
1.1. Slow Cooker Chicken Noodle Soup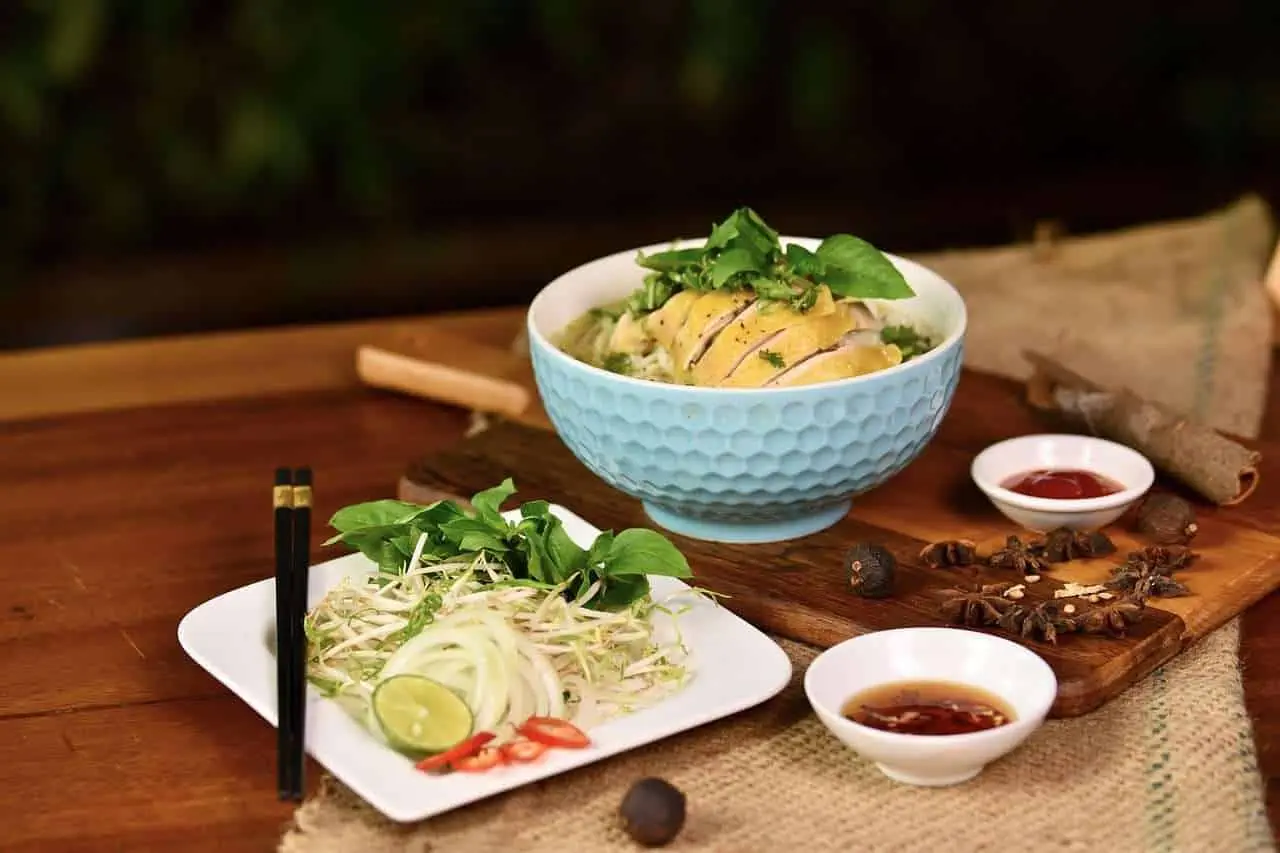 The creaminess of your all-time favourite chicken noodle soup has increased. Thanks to your crockpot, preparing this meal of comfort is no longer difficult. This is a genuine crockpot dish because the noodles are also cooked inside of it. Any chicken noodle soup will often have chicken broth, carrots, beans, and noodles with the addition of creamy goodness.
This will be one of your go-to crockpot chicken recipes when you're feeling under the weather, sick, or just in the mood for a delicious small bowl of deliciousness. This will add to the list of the new family favorite crockpot chicken recipes.
1.2. Boneless Skinless Chicken Breasts
Every single time, this dish for slow cooked crockpot chicken breasts turns out moist and seasoning-perfect.
However, well cooked boneless skinless chicken breasts recipe in a slow cooker is everything from monotonous. With only a handful of flavorings and one secret one, this chicken turns out to be very tasty and moist.
You'll agree that you've prepared a lot of slow cooker boneless chicken breasts that are overdone, dry, and unpleasant to eat. We all occasionally engage in it.
How about a simple, fantastic skinless chicken breast recipe for the crockpot that is insanely juicy, full of flavor, and still adaptable enough to use in a range of methods or to add your favorite sauce at the final moment.
You may serve this slow cooker boneless skinless chicken breasts recipe all by itself, with a serving of rice, spaghetti, or a substantial salad, if you choose. It is among the very delicious crockpot chicken recipes.
1.3. Slow Cooker Lemon Chicken and Potatoes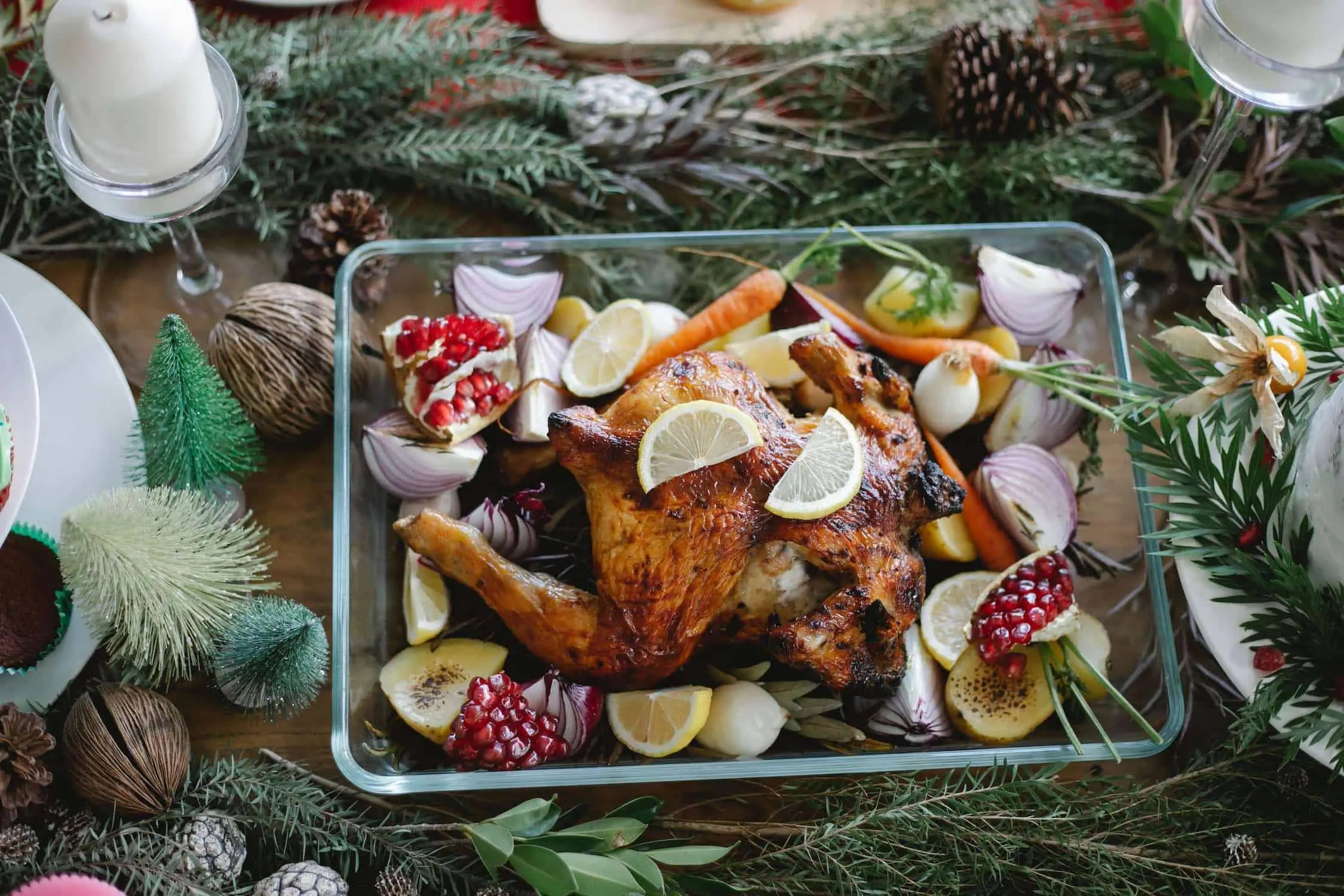 Thousands of individuals have experienced and enjoyed it. On social networks, this dish has gone quite popular, and the response has been fantastic.
On some days during the week, you have to cook a meal in under fifteen to twenty minutes of walking inside the door.
You could just fry up an egg and have it with a slice of toast, but that can get quite monotonous over time. A wonderful Lemon Chicken makes a lot more sense, doesn't it?
Simple, straightforward ingredients, some herbs, and zingy lemon juice are added. By using this one among the crockpot chicken recipes, you may conclude the day with a delicious lunch. As the chicken and vegetables simmer slowly and low, all the flavors blend together.
You may prepare it in the day, set up your crockpot, and enjoy a delicious chicken meal when you get back. It can be servers best with yellow rice and sweet potatoes.
1.4. Crockpot Buffalo Chicken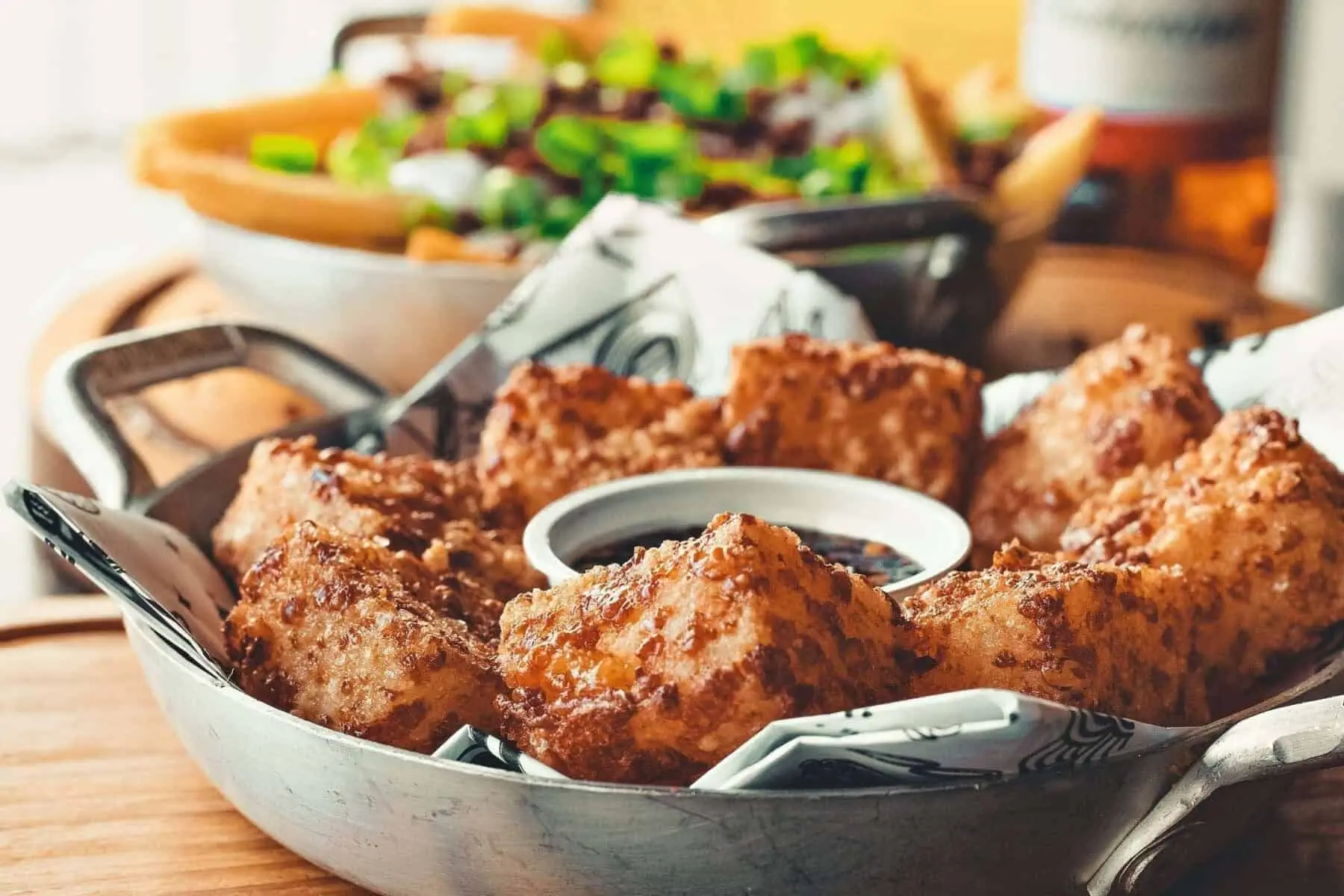 One satisfying party supper is spicy crockpot recipe of Buffalo chicken served with creamy brown rice prepared in the slow cooker. For a complete supper pleasure at the end of the day, it includes the celery and blue cheese dip in addition to all the tangy, spicy wings taste you adore.
Buffalo chicken from a slow cooker makes the ideal filling for several dishes. Salads, tortillas, nacho snacks, sandwiches, rolls, and countless other options. You have a wide range of dinner alternatives after making this.
With various spices and buffalo sauce, this crockpot buffalo chicken is flavorful and bursting with flavor. This buffalo chicken may be prepared in bulk in your crock pot to serve a large group for dinner tonight or as meal preparation for a whole week.
1.5. Crockpot Barbecued Chicken Recipe Tips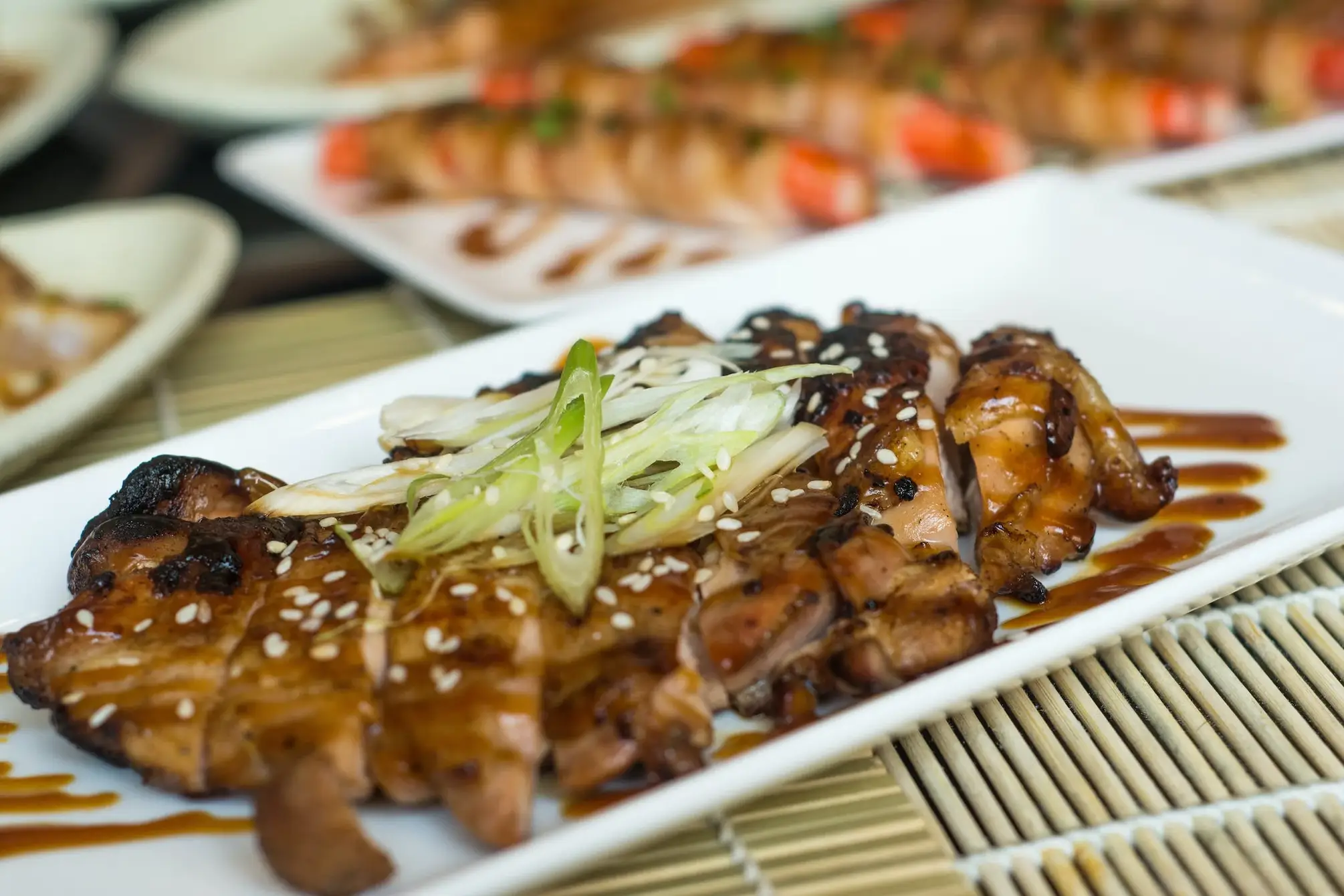 Chicken cooked on the barbecue is a nutritious and tasty dish. This recipe just calls for chicken pieces, scallions, and a container of your preferred bbq sauce. Although it might not be authentically smokey barbeque from a firepit, the flavor of garlic powder is still present, and you can easily add more by adding fluid smoke or a grill spice that has a smoke flavor.
With classic barbecue side dishes like flatbread, corn on the cob, macaroni salad, sweet potatoes, mashed potatoes and coleslaw, serve this easy slow cooker chicken recipe. It may be served on top of steaming rice with a side greens or even used as a sub filler by removing the flesh off the bone, slicing it into little pieces, and adding fresh lettuce with a little mayonnaise.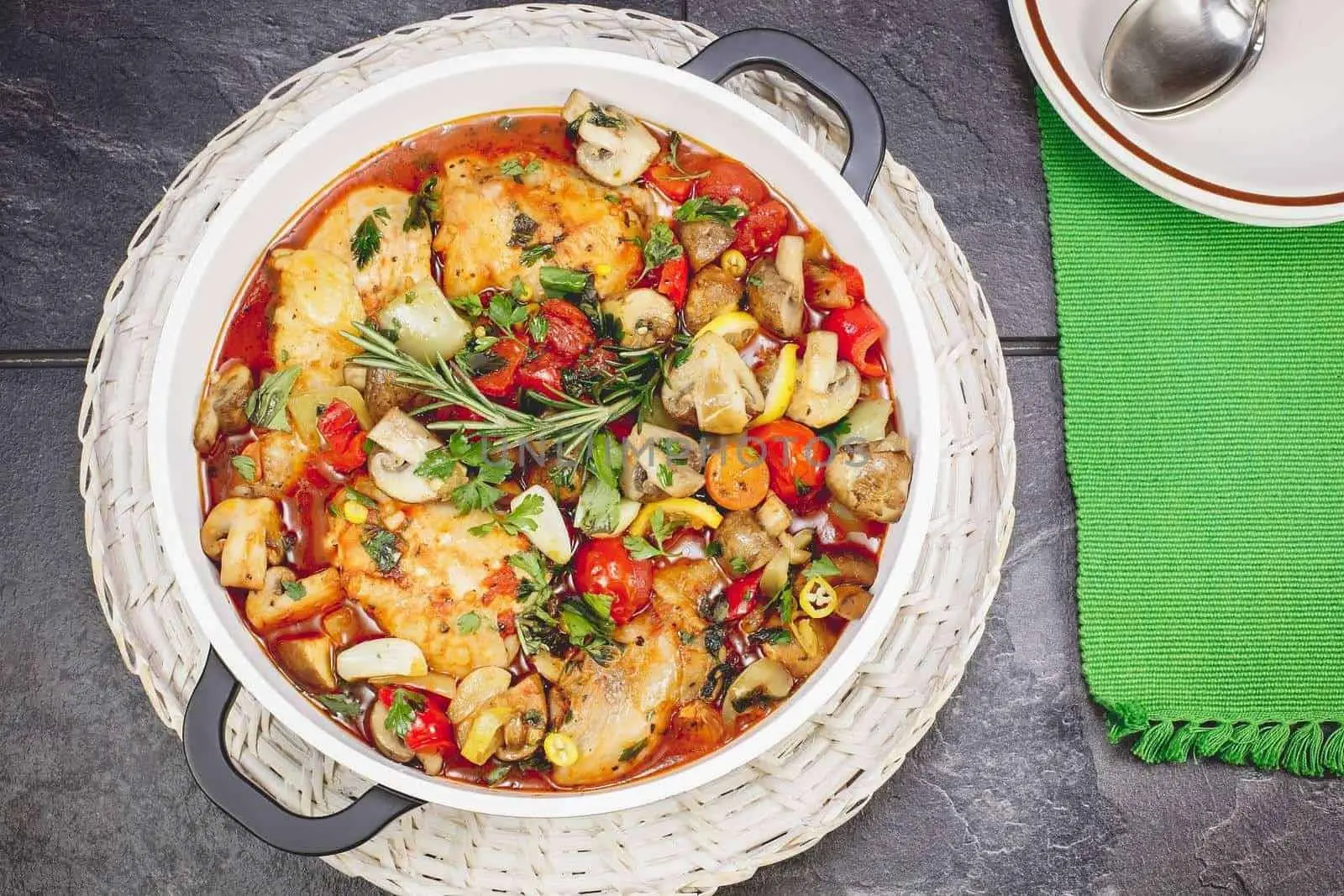 Want Italian food but aren't willing to stand at the stovetop for a 60 minutes? Try serving hot cooked noodles or tagliatelle with the homely crockpot chicken cacciatore meal. Simply combine the components for your cacciatore dish, run some chores, and return to a prepared dinner!
It also helps that the pasta sauce include flavors like basil, oregano, and garlic.  It's a really hands-off approach to prepare this traditional Italian dish.
In a marinara sauce flavored with herbs, chicken, cayenne pepper, mushrooms, and olives are simmered to a luscious, soft state. After a brief period of preparation, your crockpot will begin to cook the food automatically. When you're busy but yet yearn for some Italian flavors, try this slow cooker chicken recipe.
1.7. Slow Cooker Chicken Taco Soup
Taco soup is an easy recipe of a delicious soup full of Mexican spices. You won't need to spend a lot of time in the kitchen to make this simple slow cooker chicken recipe of chicken taco soup. Chicken, sauce, black beans, kidney beans, corn, chopped veggies, taco spice, and chicken broth are all added to the slow cooker in addition to the chicken.
Let the chicken soup simmer in the crockpot while you sit back and unwind. Later, add the shredded chicken along with your preferred garnishes to your dish and enjoy the big bowl of dinner.
1.8. Slow Cooker Recipe of Tex Mex Chicken Thighs
For crockpot chicken recipes, boneless chicken thighs are a fantastic option since they are inexpensive. This is your time, if you haven't already, to discover for yourself why cooking in a slow cooker is the greatest thing.
You only need to spend ten minutes simple preparation time because the slow cooker handles all the labor-intensive tasks. Continue with your day while the six hours that the food is cooking, then return home to a beautiful scent of spices boiling in your pot. The recipe for these flavorful chicken thighs utilizes just natural ingredients, no additional salt, and no flavor enhancers. It is healthy and satisfying.
These Tex-Mex chicken thighs in the slow cooker are prepared with chili, corn, black beans, Mexican spice, and tacos seasonings. Rice should be served alongside the dish for a satisfying daily family supper.
1.9. Slow Cooker Recipe of Spaghetti and Meatballs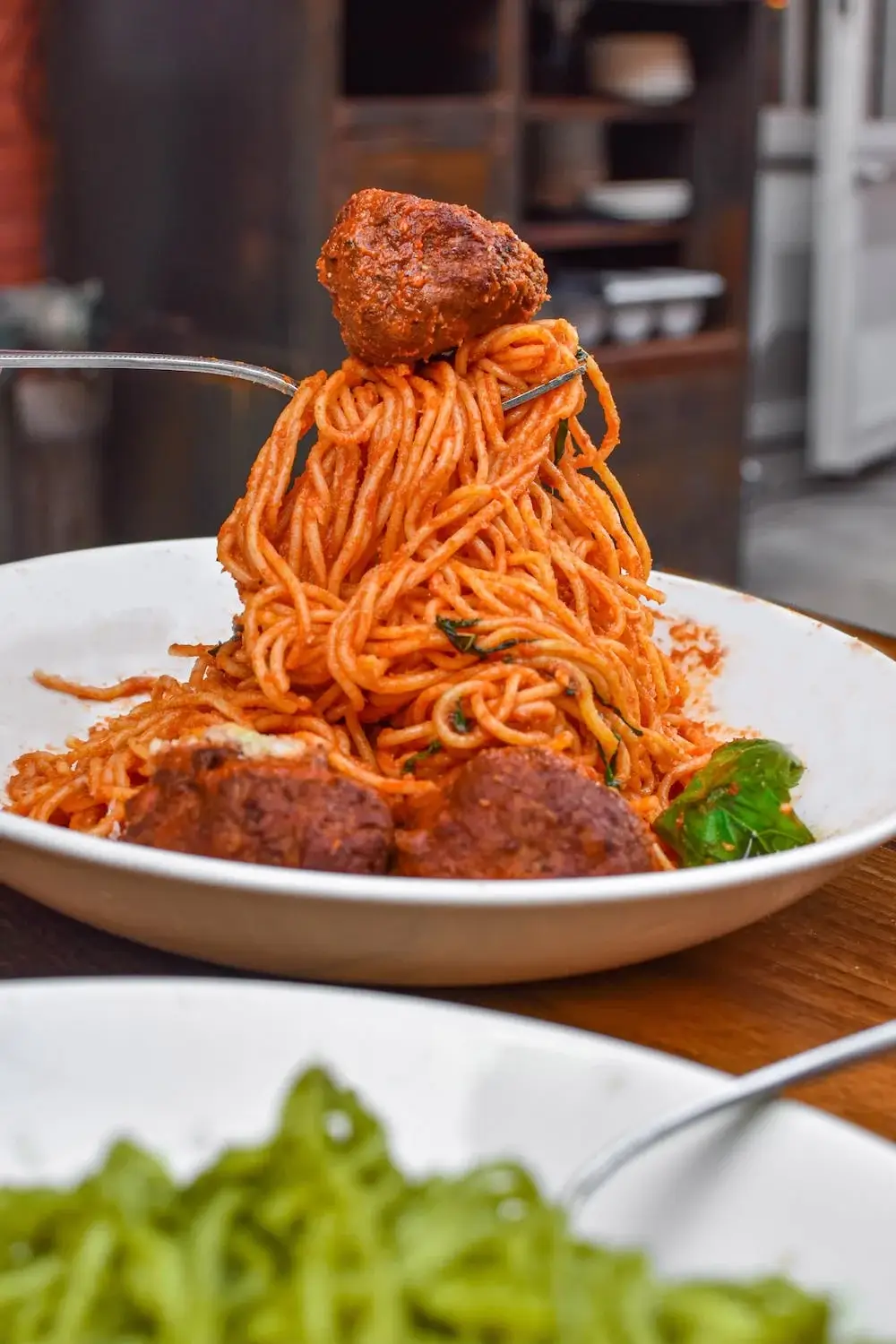 Since virtually all of the components are prepackaged and the entire meal cooks in the slow cooker, even the pasta, it's the ideal recipe to offer your family on a hectic weekday. This recipe uses canned spaghetti sauce, prepared meatballs, and dry spaghetti that is cooked in the same crock pot as the rest of the ingredients. This saves time and prevents extra dishes from getting filthy.
For this dish, you may use whole-wheat pasta or normal spaghetti; simply make absolutely sure to boil the noodles until it is soft but still firm. The pasta must taste done and have an opaque, not white, core to each thin thread.
It should be noted that the pasta is put around twenty minutes before the recipe is done cooking, which is more time than is needed for burner cooking in heated water.
For a full supper, combine this slow-cooked spaghetti and meatballs with some baked garlicky baguette and a Caesar salad.
1.10. Crock Pot Chicken with Mushrooms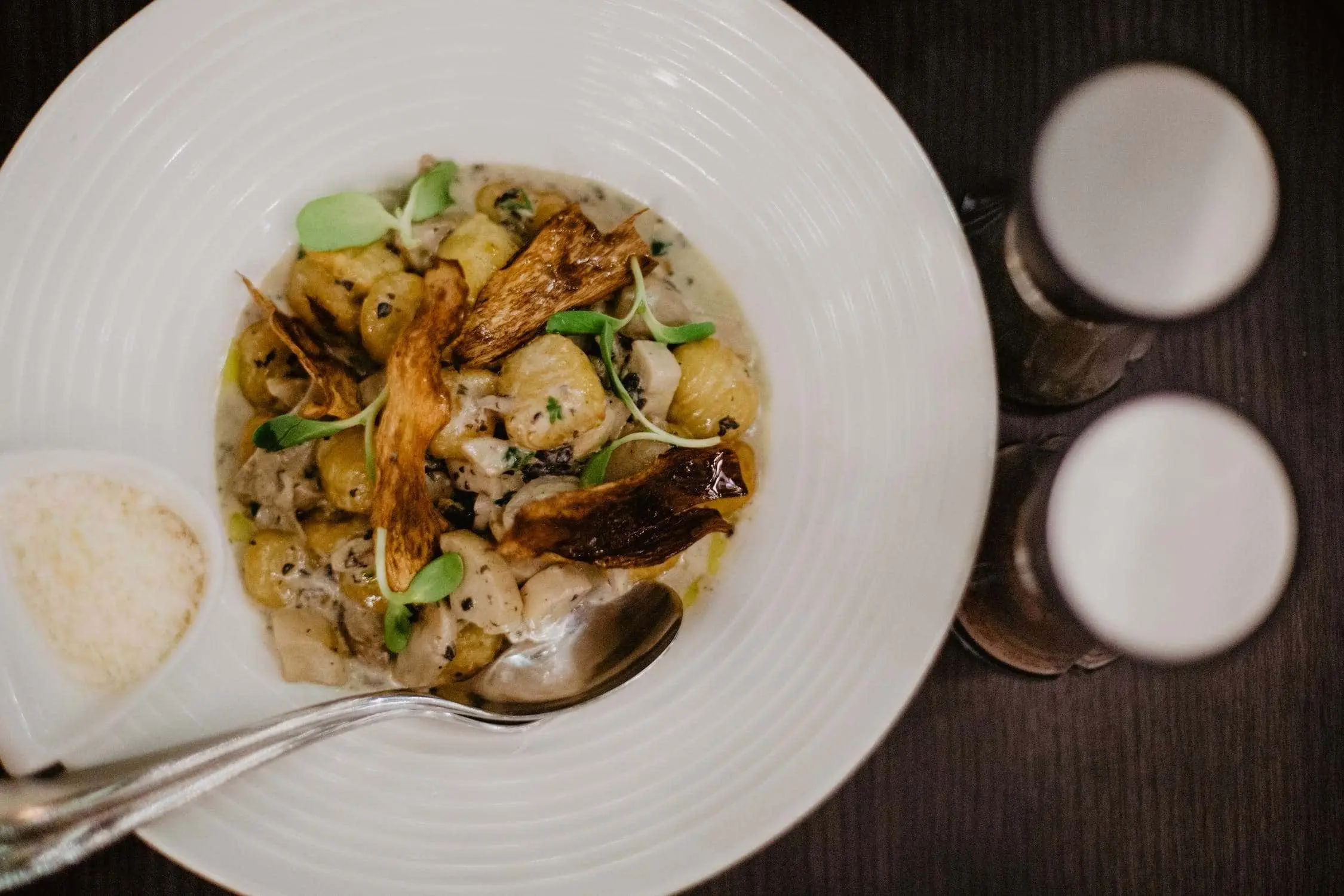 This slow cooker chicken is the ideal meal whether you're just not in the mood to prepare a meal or you've got a hectic day planned ahead of you. All you are required to do is combine main ingredients with some simple spices in the crock pot, preset it, and leave it. As you go on with your everyday routine, the slow cooker performs all the labor, combining chopped veggies and cream of mushroom soup to make a thick sauce.
Serve the prepared chicken over steamed rice or brown rice or wild rice, spaghetti, or potato salad, along with the gravy. For a healthy family supper, include a side of salad or some steaming hot beans veggies.
1.11. Crockpot Sesame Chicken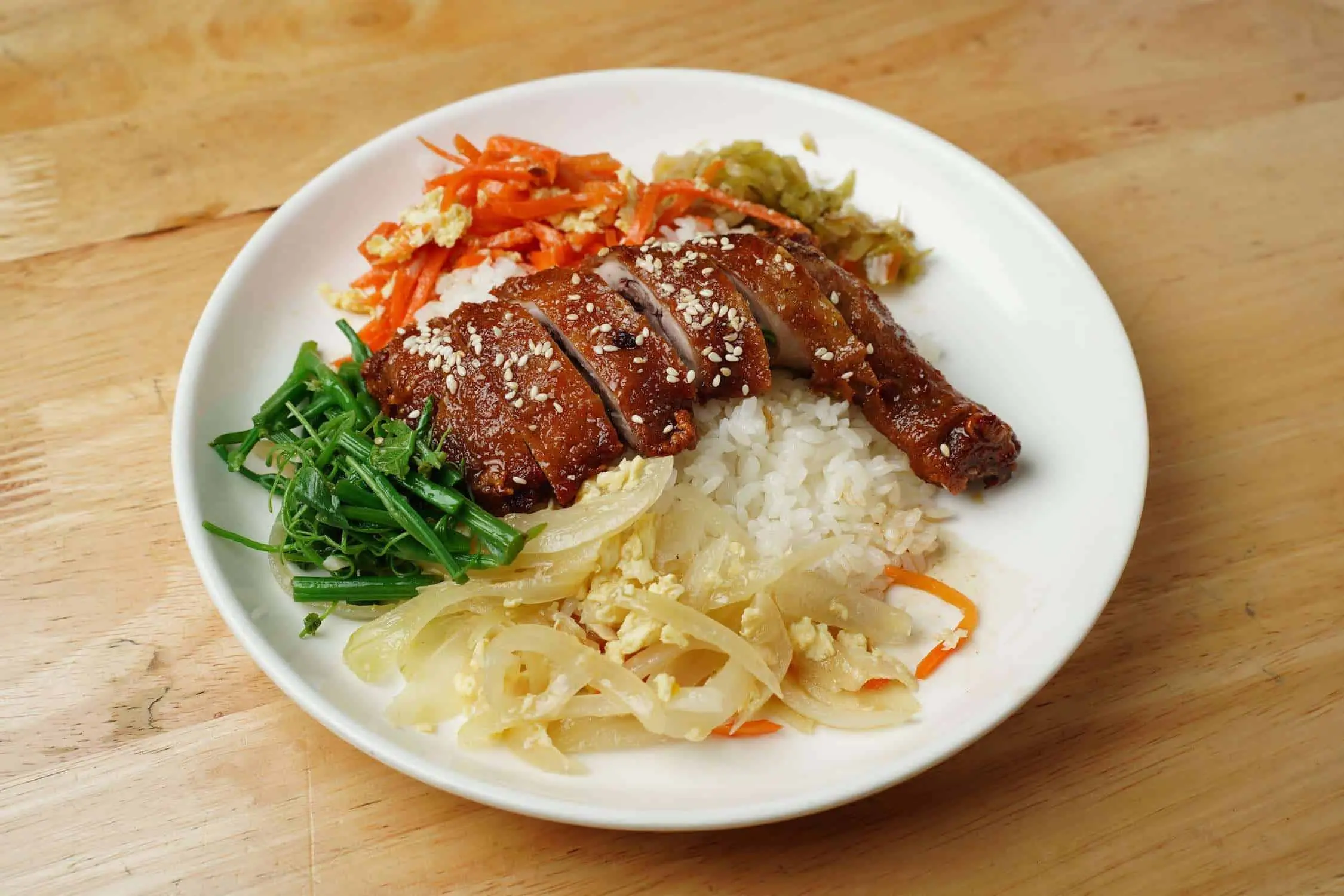 You won't be finding sesame chicken in Asia; it's an American-Chinese chicken recipe. Typically, the chicken is battered, deep-fried, and then covered in a thick, sugary-savor reddish brown sauce. The name of this dish only relates to the sesame seeds that are sprinkled on the surface of the completed sesame chicken.
Deep-fried sesame chicken is a delicacy. Instead of going through that process, we'll make healthier Sesame Chicken. Without all the unhealthy carbohydrates from oily seasoning, we can still enjoy the vibrant flavor of sesame chicken! The inclusion of additional veggies like broccoli, beets, red peppers, and green peas will turn this Crockpot Sesame Chicken healthy.
1.12. Crock Pot Pizza Chicken
You'll like the fusion of flavor combinations of spices chicken and shredded cheddar cheese in this easy crock pot pizza chicken dish. It just takes four to five hours to prepare in your crock pot, so you can begin it during the midday and enjoy supper later at approximately 6 in the evening.
If you want, you may substitute boneless, skinless meats for the chicken thighs in this crockpot recipe. The overall time duration would then increase to six to eight hours. For food security, carefully cook chicken to a minimal temperature of 160 degrees F.
To help absorb the delicious sauce, serve this mildly spicy dish over freshly prepared rice or spaghetti. This dish is particularly popular with children since it truly tastes like pizza. Garnish it with cream cheese and extra sauce to make a great recipe.
1.13. Slow Cooker Recipe of Thai Peanut Chicken
Thai peanut chicken prepared in a slow cooker is a silky chicken dish that is paired with thick, decadent noodles. Simple to prepare in only a few simple steps by combining all the items and leaving the slow cooker do the job! While preparing this among the other crockpot chicken recipes in the daytime, savor the aromas which will flood your house.
Chicken, eggplant, soy sauce, sweetener, red pepper, nut butters, garlic, and chicken broth should all be added to the slow cooker to prepare this one of the crockpot chicken recipes. This delectable dish is made by combining items you already own in your cupboard. It is guaranteed to satisfy. One major meal with simple ingredients and easy to execute flawlessly is a hit with everyone.
1.14. Crockpot Chicken and Quinoa Burrito Bowl
The toppings make this quinoa-based crockpot burrito bowl dish distinguish itself from the rest. Add plenty of sour cream, avocados, salsa, spring onions, and chilli sauce. For family dinners, this one-pot, one-bowl dish is ideal. The following day for either breakfast or lunch, the leftovers are equally excellent. Any leftovers must be refrigerated. For a fast lunch or supper, reheat them in the oven and sprinkle with toppings of sour cream and shredded cheddar cheese if you wish.
In this recipe, boneless chicken breasts can be used in place of the thighs. The flesh will be less delicious and coarser than thigh meat, though.
1.15. Slow Cooker Chicken Enchiladas
One of the most popular slow cooker recipes is undoubtedly these chicken enchiladas in the crock pot. They're very simple to prepare and full of flavor.
You simply won't be disappointed with tender shredded chicken, red bell pepper, chiles, and shallots simmered in a red enchilada sauce. You can transform this dish into the finest one-pot supper ever by adding some corn flour tortillas,  extra olives, and even more cream cheese over the top.
In addition to being a tasty slow cooker recipe, it's also really simple to prepare. It's ideal for any weeknight, but particularly for Sunday Brunch. You just combine all of that in a Crockpot slow cooker, and you're done! And the chicken in this slow cooker proves the point.
These simple enchiladas are sure to please the entire family. Put it in your Crockpot, and you'll have one of the most simple slow cooker chicken recipes ready in no time. Place everything on a dish, top with your preferred garnishes of steamed broccoli, fresh herbs, dijon mustard, or even smoked paprika to add extra flavor and enjoy the little kick it of the texture.
Final Note
So there you have it, there are a tonne of crockpot chicken recipes and alternatives. They'll look after you on all of your hectic, idle, and relaxing days.
You will be prepared for some amazing, incredibly simple chicken dishes if you keep returning to these miraculous crockpot chicken recipes. Enjoy your slow cooker chicken recipes!

Hi, I'm Pavitra Choudhary, and I take leisure in exploring new and exciting areas of interest. I love serving a platter of good content to my readers.
I believe that I am skilled at thoroughly researching any given topic, and I strive to write unique but captivating language for my readers.