Want to know how to make chocolate cupcakes? 
Continue reading then…
Are you a cupcake lover? Actually the better question is, who doesn't like cupcakes?
Right from kids to adults, everyone loves the dessert cuisine. With so many varieties and flavours, cupcakes are an all-time favourite bite. Cupcakes are the go-to desserts for any occasion.
They are easy to store and occupies very small spaces both in the kitchen and your tummies.
And the best part is that the preparation for the same is as easy as it is to store. So, today we are going to guide you through a simple recipe for cupcakes. 
Which flavour, you ask? Well, of course, the classic, chocolate cupcakes. 
Chocolate cupcakes are the ideal dessert for any occasion. And people love the idea of cupcakes as they are small, and these mini delights are sure to give a tasty pleasure. Kids love the visual appearance of it and it is a treat to their sweet tooth.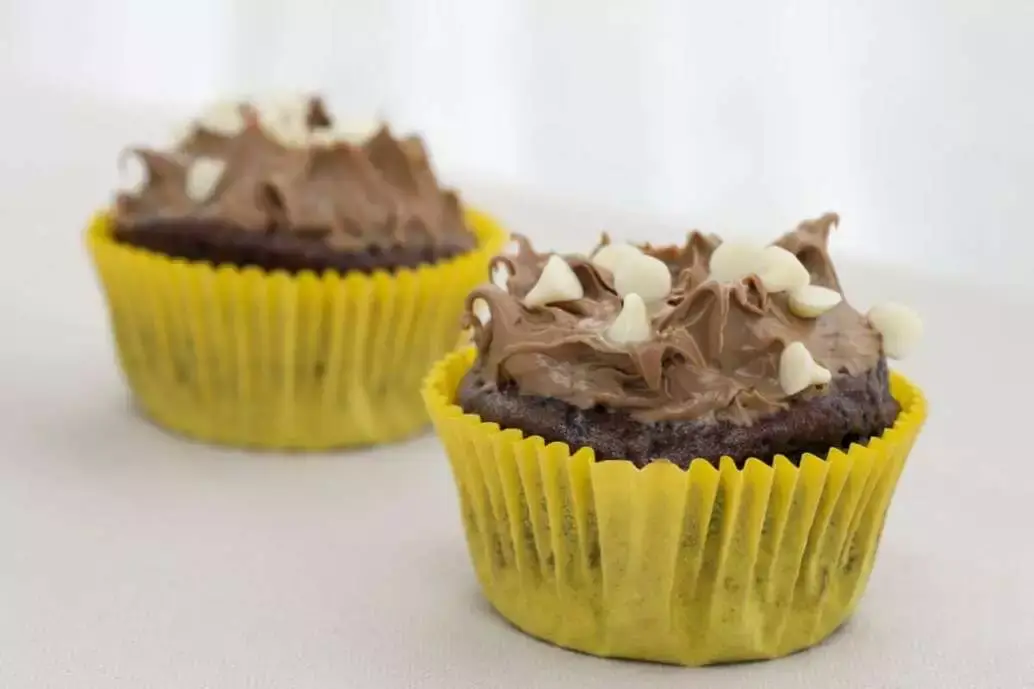 Unlike most other recipes, here is guide to help you answer the question on how to make the most delicious chocolate cupcakes.
Here you will not just learn to prepare the cupcakes, but you can also figure out how to design them and create different frosting patterns.
You can also check out some exclusive secret tips for making the most delicious cupcakes.
Follow below for the best chocolate cupcakes recipe you would've ever come across.
Ingredients For Chocolate Cupcakes: 
To make these moist chocolate cupcakes, you must carefully follow the instructions. Failing to do so may result in the entire set and your efforts in vain. (You don't want to see these cuties in the bin, do you?)
The ingredients mentioned below are the basic ingredients. You can add many more decorative items to the list per your wish. 
So, to all the chocolate lovers out there, check out the ingredients below and make sure you have everything because you don't want to miss out on this.
Note- These are valuations for making about 16 normal sized cupcakes.
For the Cupcakes: 
2 cups of all-purpose flour
1/4 teaspoon of baking soda
1 tablespoon baking powder
1/4 teaspoon salt
3/4 cocoa powder (unsweetened cocoa powder)
4 tablespoons of softened butter
2 cups of sugar (white)
3 eggs
1 cup of milk
1 teaspoon vanilla extract (not mandatory)
Others
Cupcake liners
Piping bag
Preparation Time – 30 Minutes
Let's get started!
Directions: How to Make Chocolate Cupcakes
To make these cupcakes, we first need to get ourselves sorted. Put on your apron and ensure that you're having a safe and hygienic cooking space.
The better you groom yourself and feel good about the cooking process, the better it will be for you to engage yourself in cooking a great meal.
STEP 1 – PREHEAT
Preheat your oven at 325 degrees F and let it relax. Preheating your oven will help the oven to adapt to the temperature and settle down accordingly.
It also kills any bacteria present, which will ensure that your food is safe from any harmful threat.
Make sure you keep a complete check on the preheating because you don't want the oven to overheat and ruin all your efforts, do you?
STEP 2 – MIXING THE DRY INGREDIENTS
Please pick up a large bowl and put all your dry ingredients into it. Make sure you sieve and sift all ingredients before you begin.
Start with the flour, then add unsweetened cocoa powder, baking soda, salt, sugar and baking powder one after another.
This chocolate cupcake recipe focuses on working neatly, which is why we bind dry and wet ingredients separately.
This sifting process will help in eliminating all existing lumps and further simplify your baking process.
Don't mix too fast, as it may result in all the items flying out of the container and thus making a huge mess.
STEP 3 – MIXING THE WET INGREDIENTS
Take a second bowl and mix all the wet ingredients now. The wet ingredients include butter, eggs and milk.
If you are using vanilla extract, you could also add it in this process. Whisk thoroughly and ensure that all ingredients are set together well, and no element is left untouched.
STEP 4 – COMBINING STAGE
Since we have now whisked two separate bowls of ingredients, it's time to combine both and make the best cupcakes the world has seen. Mix both the bowls together and make sure they are blended.
To make a moist cupcake, blending the ingredients well is an essential stage as this will bring the cupcake batter to a standstill until the other processes take place.
You could also use an electric blender as it saves time compared to manual whipping. It is time-saving and helps get your work sorted in an easier and hassle-free manner.
The smoother you blend, the softer your cupcakes will turn out.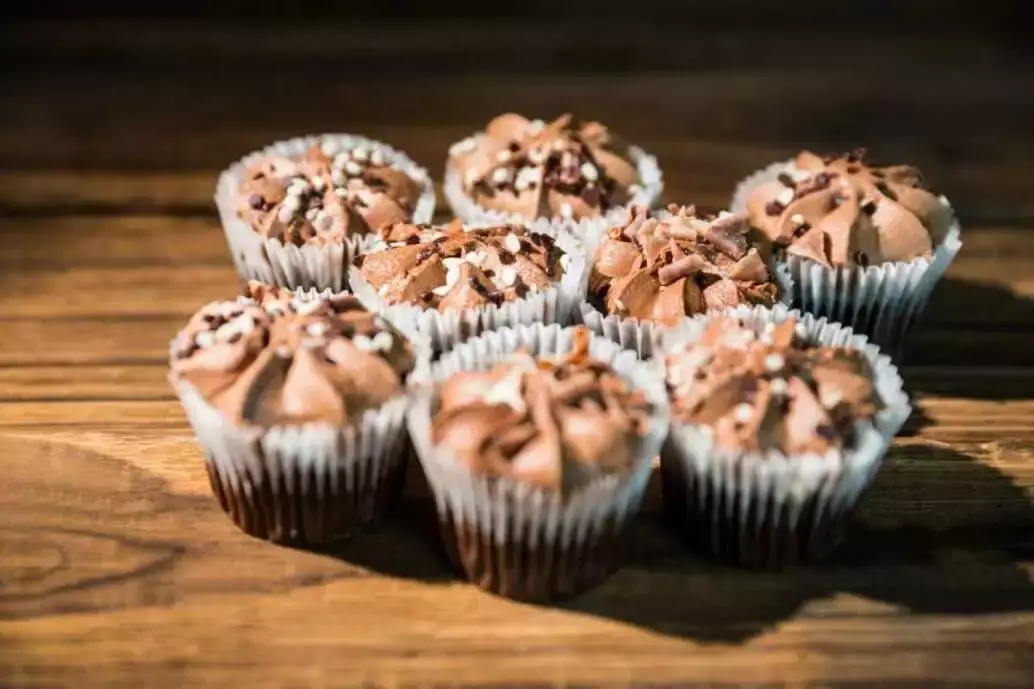 #Secret tips
The above method way is the cliché way to prepare chocolate cupcakes. But we have some secrets for you that will make your chocolate cupcakes stand out compared to others. In our cupcake recipe, our secret ingredient is coconut oil.
Using coconut oil as an extra or substitute for butter would be a great option. It brings out a tint of coconut flavour in the cupcakes, which will give you some delicious cupcakes. You could prepare your own edible coconut oil or get one from the nearest store.
To use this as your substitute, using melted coconut oil would be the right way to use it. Melted coconut oil will help in acting as a binding agent amidst the wet ingredients.
The second tip would be to use almond milk. Almond milk can be used in place of regular milk. This milk has an almond flavour and is rich in nutrients, and it adds richness to your cupcake.
Our third pro tip is to use espresso powder. Espresso powder brings the tint of the coffee flavour to the cupcakes. This binding of espresso powder and chocolate cupcakes will bring the best out of the recipe.
This recipe calls for using coffee powder to get the smoky essence into the chocolate cupcakes.
The fourth secret tip would be to use canola oil. Just like coconut oil, canola oil is also rich in flavours and will give you some fantastic cupcakes to feast on.
You could probably name it the Canola oil chocolate cupcakes.
STEP 5 – FILLING THE BATTER
Once everything has been mixed thoroughly, it's now time for you to fill the batter in the cupcake liners. Pick up one cupcake liner at a time and fill about half of it.
Make sure you don't fill it up to the brim, as it would ruin your mini cupcakes. Once all are filled, head towards your oven, which has been pre-heating for some time now.
STEP 6 – PREPARATION
Keep your liners inside a tray, which you should be having. Bake it at 350 degrees F for about 25 minutes.
You should also keep checking by inserting a toothpick to see if the baking has been done fully. While this process happens, let's gather to prepare the frosting recipe.
FROSTING
The frosting is an essential part of any cupcake. After all, who likes eating unfrosted cupcakes? Your frosting recipe can be buttercream frosting or cream cheese frosting. The steps for both the frosting methods are given below.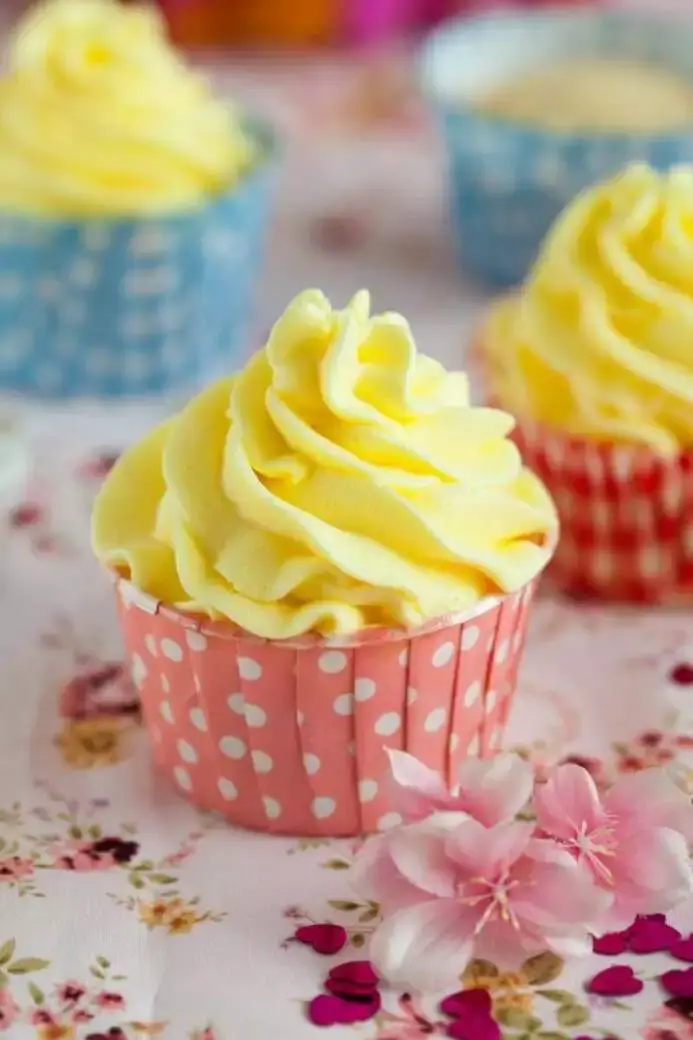 # BUTTERCREAM FROSTING
Buttercream frosting is very smooth and soft. It has soft peaks, which is a treat for all chocolate lovers.
This chocolate cupcakes recipe calls for buttercream frosting. The ingredients that you will require are:
1 cup unsalted butter
3 cups of powdered sugar (not brown sugar)
Heavy Cream
A pinch of salt
Steps:
To start, make sure your butter is at room temperature. This will help in better mixing of the cream to get combined as a whole.
Beat the butter until it becomes soft and smooth. You can manually do so, but using an electric whipper would save time.
Mix the powdered sugar into the butter and continue beating it until combined. Note – Sifting the sugar before adding is always a good idea, but skipping it would cause no harm.
Once the first three ingredients have been combined, slowly add the heavy cream. Make sure you don't mess up the place, so start slowly and gradually increase the whipping speed.
Add the pinch of salt.
If you want a chocolate buttercream frosting, add some cocoa powder, melted chocolate or dark chocolate. This will give you a chocolate frosting and a yummy look.
If you opt for a vanilla frosting, then go ahead and add some vanilla extract to your frosting recipe.
# CREAM CHEESE FROSTING
Cream cheese is a yummy frosting that gives cupcakes and any cake a rich look and texture. Cream cheese is mostly used in a layer cake. They fill the cake layers and balance that tint of sweetness with it properly.
It is mostly used in Red Velvet Cakes, Strawberry shortcakes, and other chocolate cake recipes. The steps to make cream cheese frosting is as follows. The ingredients that you will need are:
Cream cheese
Butter
Powdered sugar
A pinch of salt
Pick up a large bowl and mix the cream cheese filling with butter. Whisk until they have soft peaks and are blended well.
Once blended, add the powdered sugar and salt.
Mix until they all go well with each other and look like a proper frosting recipe.
Like chocolate buttercream frosting, you can go ahead with chocolate cream cheese frosting. You can add unsweetened cocoa powder or melted chocolate to give your cake a gooey texture. This frosting recipe would taste much better than chocolate buttercream frosting or any other chocolate frosting owing to its rich and strong texture.
STEP 7 – DECORATION
Everyone loves chocolate flavour cupcakes. In this chocolate cupcakes recipe, we will do some wholesome decorations to let your eyes enjoy the feast as well. But first, take out the cupcake liners from the oven.
Allow them to cool completely and let them sit for a while. Once you have allowed them to cool completely, place them on cake pans to ensure smooth decoration.
Take a piping bag, and if you don't have one, you can make one with the help of butter paper. Attach your favourite nozzle design and pump your frostings into it. You could also do a sour cream frosting to bring variety.
Go around the cupcakes and design the frosting the way you want it to be. Make sure the cupcakes are cool completely before you frost.
Failing to do so may result in all your frosting getting melted due to the heat of the chocolate cupcakes.
# Some Designing Ideas: 
Giving your cupcake a nice look is as important as the taste of it. Here are some excellent ways you could design your super moist chocolate cupcakes.
CHOCOLATE CHIPS – Chocolate Chips bring a delicious crunch to the cupcakes. They bring out the chocolate flavour very profoundly and is loved by all. Topping the frosting with choco chips is a great idea and will be visually appealing as well.
SEMI SWEET CHOCOLATE GANACHE – Even though the ganache is a liquid, it would add a great essence of visual presentation in the eyes of the critic. You could prepare this ganache with the help of chocolate. Not adding the whole sugar and giving a semi-sweet taste will help balance all the flavours equally. This will help you in making the best chocolate cupcakes.
SPRINKLES – Sprinkles add a vibrant look on the outside. They are crunchy on the outside and add a colourful look to the chocolate cupcakes.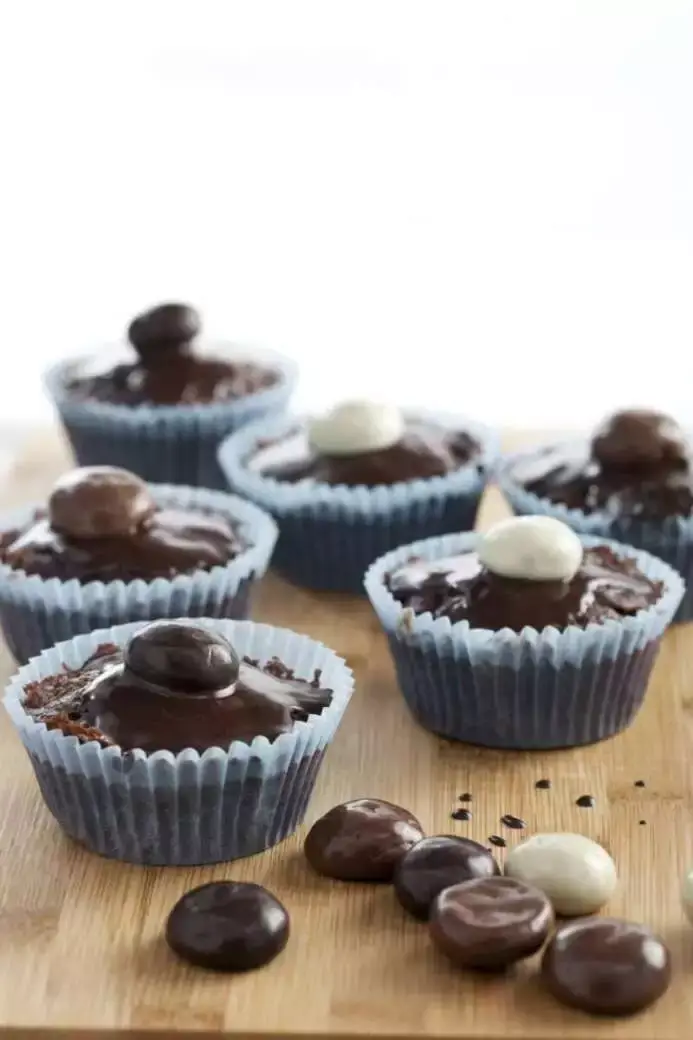 Your delicious cupcakes are now ready for service. Unlike other baking recipes, this one focuses on making your work easier and simplifying the baking process. You could host a tea party with all your delicious food and call your friends over to taste the food made by the inner chef in you.
Baking is usually associated with art and is hard for people to prosper. But this is nothing but a myth. You can make your very own homemade chocolate cupcakes without a lot of budget and satisfy your sweet tooth.
Most cupcake recipes focus on perfection, but it's not that way. Our chocolate cupcake recipes have been edged in a way that everyone can try without the fear of failing.
Since desserts remain our favourite course of a meal, it is important to have a go-to recipe to excel at your wants.
To make the best cupcakes you have ever made, follow the above steps in the right manner to excel at all your doings.
Now that you know how to make chocolate cupcakes, enjoy your fresh cupcakes, share them with your friends and don't forget to store them in an airtight container to avoid spoilage.
Happy Eating!