As an affiliate-driven website, Icy Tales earns from qualifying purchases.
With Thanksgiving, Christmas, and New year just around the corner, does it even make sense not to revolve around your day without classic Christmas soul songs, soul food, and gift baskets? While the internet is swarming with TikTok chefs and ceaseless classic playlists, it would be only fitting for me to start preparing you all for gift baskets. While a gift basket is ever-gold budget-friendly, it also has a personal touch.
I hope you receive a thoughtfully-beautiful gift basket from someone this holiday season. Having to receive a personalized gift basket from someone who truly cares about you and knows about your likes and dislikes is a blessing. Now let's dive into these gift basket ideas that are seasonal and pocket-friendly.
1) Different Christmas Gift Basket Ideas for Family and Folks:
1.1) Christmas Gift Baskets Ideas for Teetotalers: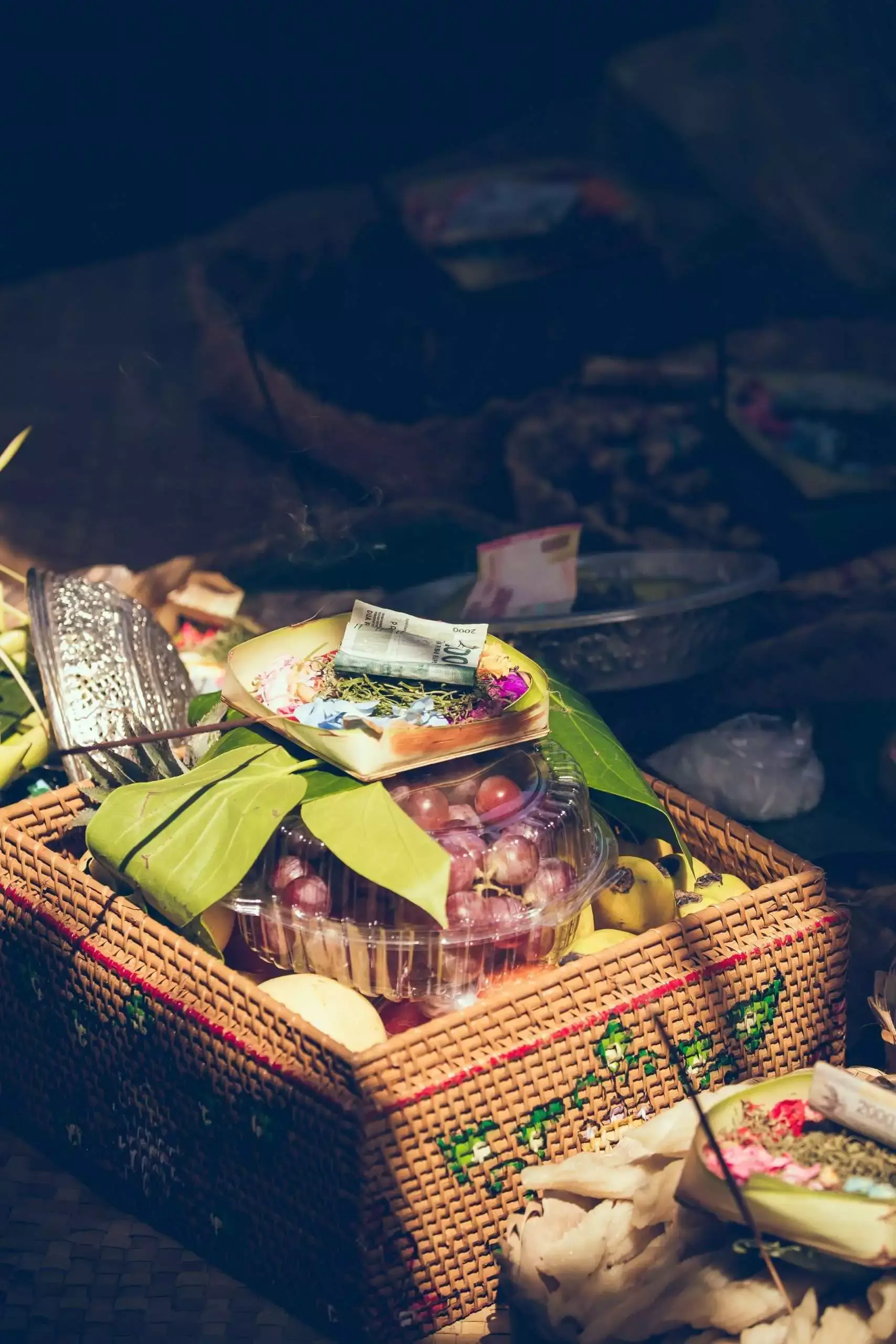 When even a little confused or to save the hassle of spending too much time and money, go with a Classic Christmas gift basket.
Gift "Basket" and fillers- Buy a woven seagrass basket for the basket. Monochrome tissues and confetti can be used as fillers.
Edibles – Add tons of sweets and savories like pumpkin pie, seafood, loaf cake, cinnamon swirl, baklava, snack mix, mixed nuts, cheese, crackers, fresh fruit, dark chocolate-covered peppermint cookie, or shortbread cookies.
Additional gifts idea- Wrap the baskets with Christmas gifts like moleskin journals, pens, or something simply from dollar stores for a cheaper alternative.
1.2) Christmas Gift Basket Ideas for Boozers:
These Christmas gift baskets are usually the most cherished and go-to gift baskets on Christmas eve.
Gift "Basket" and fillers- Christmas gift basket can be a wooden crate or tray. Add some shredded confetti or dried grass to it.
For Drinks- you place classic red wines, bourbon, sparkling juices, cocktails, vodka, tequila, and some other flavored juices just in a general lot of alcohol for one's choice.
Assortment – of chocolate, chocolate fruits, nuts, pies, cheese, crackers, and salami with an easy gourmet dish. Make sure to add some shots and wine glasses to the gift baskets.
1.3) Christmas Gift Basket Ideas for Children/ Toddlers:
This gift basket might be one of the easier gift baskets because if there are kids, some chocolates, cupcakes, pies, and more chocolate, you are good to go.
a. Gift "Basket" and Fillers-
You can make a DIY gift basket by wrapping a decorative metal bucket in Christmas-themed wrapping paper and pasting stickers onto the basket filled with toys, sparkles, and confetti.
b. Eateries-
In this gift basket, you can add many candy canes, chocolates, and strawberries dipped in chocolate, pretzels, crackers, hot chocolate mix, chill chocolate, chocolate bunny, easter eggs, chocolate tower, and a few snacks.
c. Additional Gifts Idea-
Moreover, a little Christmas gift in gift baskets like Christmas-themed books, socks, clothes, and leg warmers is sure to make this a perfect gift basket idea.
2) Thanksgiving Gift Basket ideas:
Thanksgiving gift embarks on the onset of our holiday season. But the gift basket idea for this holiday is usually on the hefty side.
2.1) Gift "Basket" and Fillers-
Go with a large multipurpose bamboo gift basket and multiple wooden trays.
2.2) Eateries-
Appetizers ranging from crackers, cheese, cranberry juice, snack mix, ham, sliced salami, cheddar cheese, swiss rolls, pudding, and bread jam can fill the basket
Remember I said this gift basket is a heft one? Well, that's because, in a thanksgiving gift basket, it is only fitting to have a gourmet turkey feast or smoked turkey. However, you can also go with simple meat, chicken, or ham delicacies.
2.3) Additional Gifts Ideas-
Since you are to meet some of your loved ones only once a year, a handwritten letter will be the most thoughtful gift you can give them. For the others, buy something from your local store and add it to your gift basket.
3) Housewarming Gift Basket Ideas: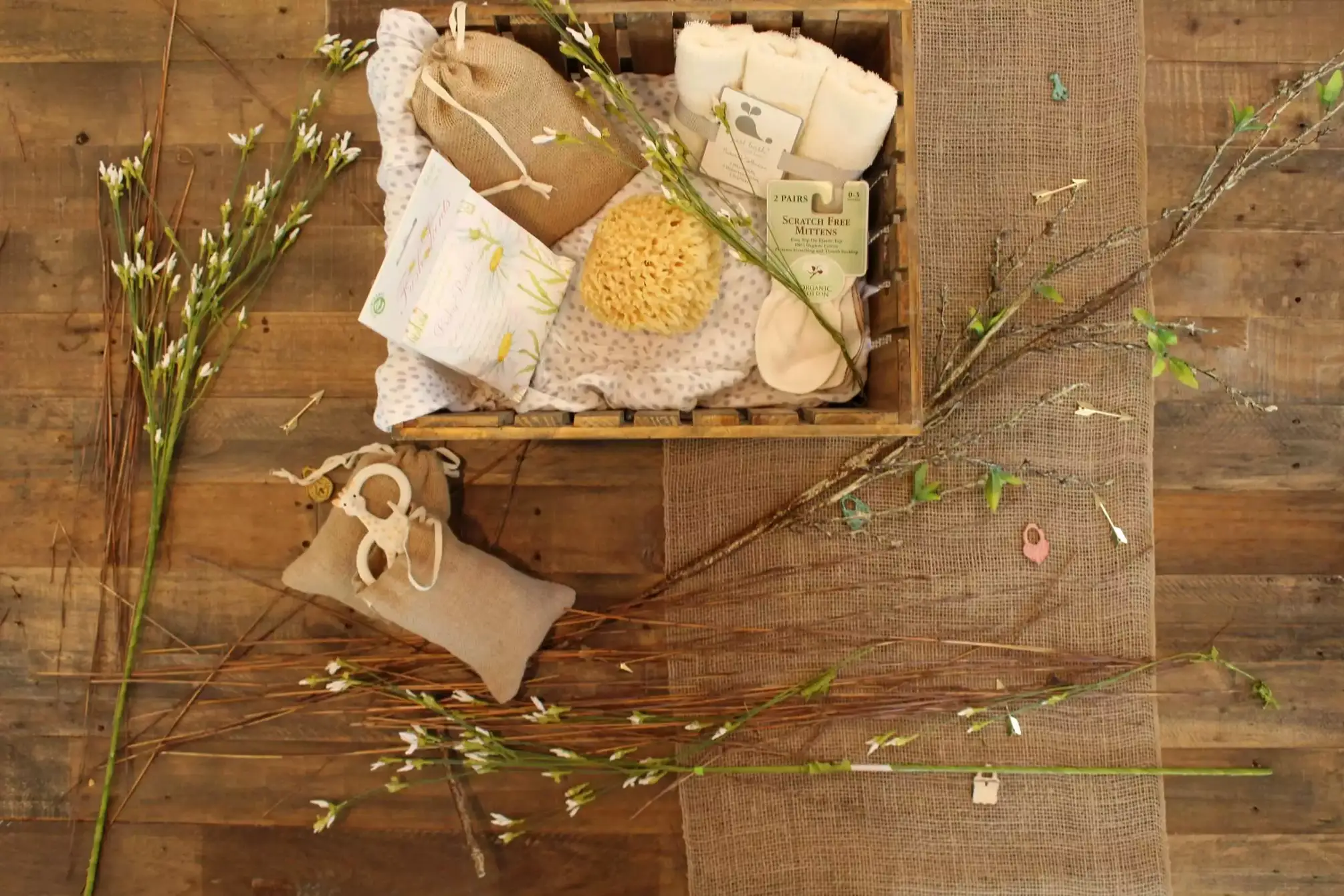 Housewarming gift basket ideas are usually very typical. Nothing wrong with it, but if you wish to add a little spin to it along with the usual classic one, you must check this list.
3.1) Gift "Basket" and Fillers-
Use a jute rectangle gift basket and a neutral, soft piece of cloth.
3.2) Housewarming Presents-
For this gift basket, go with the usual red wine, olive oil, honey, loaves, chocolates, brownies, lavender candles, a wooden chopping board, small plants, and some hand towels. Add a personal touch, attach a tag to these items and write a handwritten note.
4) Movie-night Gift Basket Ideas: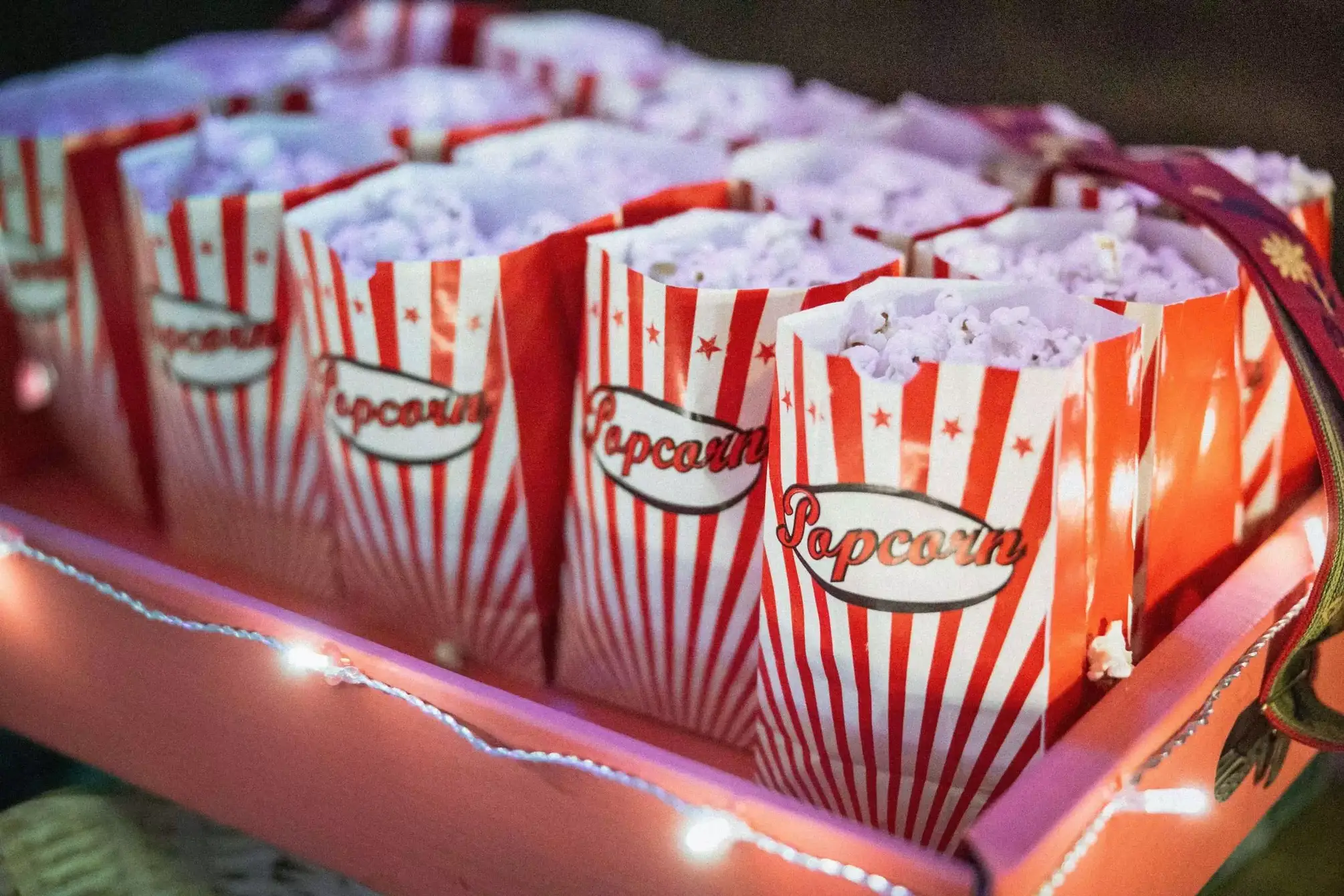 Usually, Fridays burn a hole in our pockets. Therefore, let us go with a pocket-friendly basket for this one.
4.1) Gift "Basket" and Fillers- 
A large popcorn basket and some shredded white and red tissues in the gift basket will do.
4.2) Eateries-
The perfect movie-night gift basket idea is to fill the gift basket with different flavored popcorn, a popcorn maker, chocolates, hot chocolate mix, candy bars, cheese, hot-a mini soda, or some sparkling water.
4.3) Additional Gifts-
A movie night basket is possibly incomplete without DVDs and a cozy blanket. Adding these, you are ready for a warm movie night.
5) BBQ Gift Basket Ideas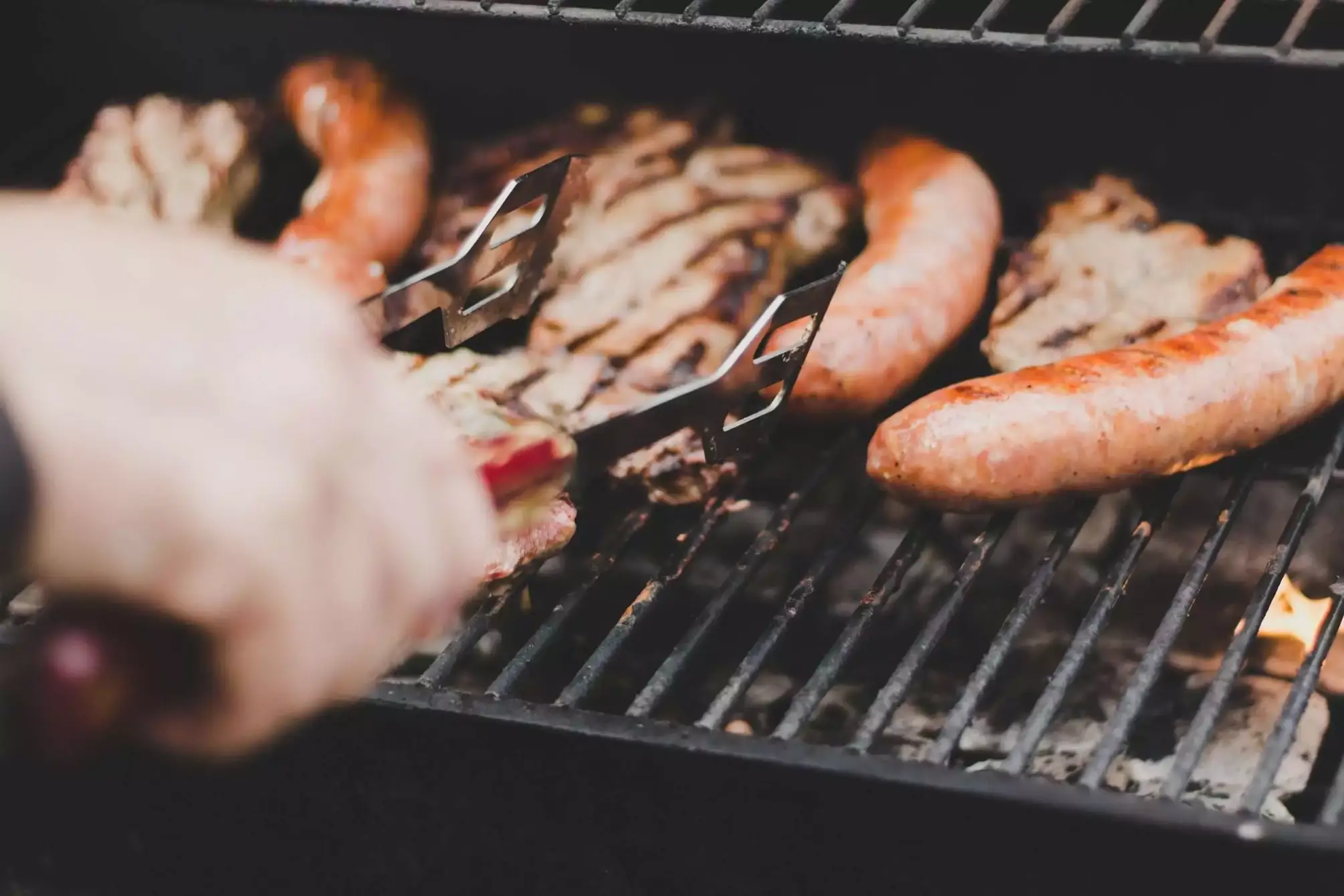 Usually, BBQ gift baskets are dad's best friend but the month of October and a BBQ evening gell-well. Only the right skill and equipment can set such an evening. Therefore, your BBQ gift basket should have some of these things mentioned :
5.1) Gift "Basket" and Fillers- 
A rusty wooden crate will make an excellent gift basket for this theme. Go with shredded newspaper or brown tissues for fillers.
5.2) Equipment and Sauces –
Fill the gift basket with BBQ, grilling, and wing sauces like Pineapple bourbon grilling sauce for sauces. Steel and wood BBQ locking tongs, BBQ spatula, BBQ fork, and Cotton oven mitt for the types of equipment.
6) Birthday Gift Basket Ideas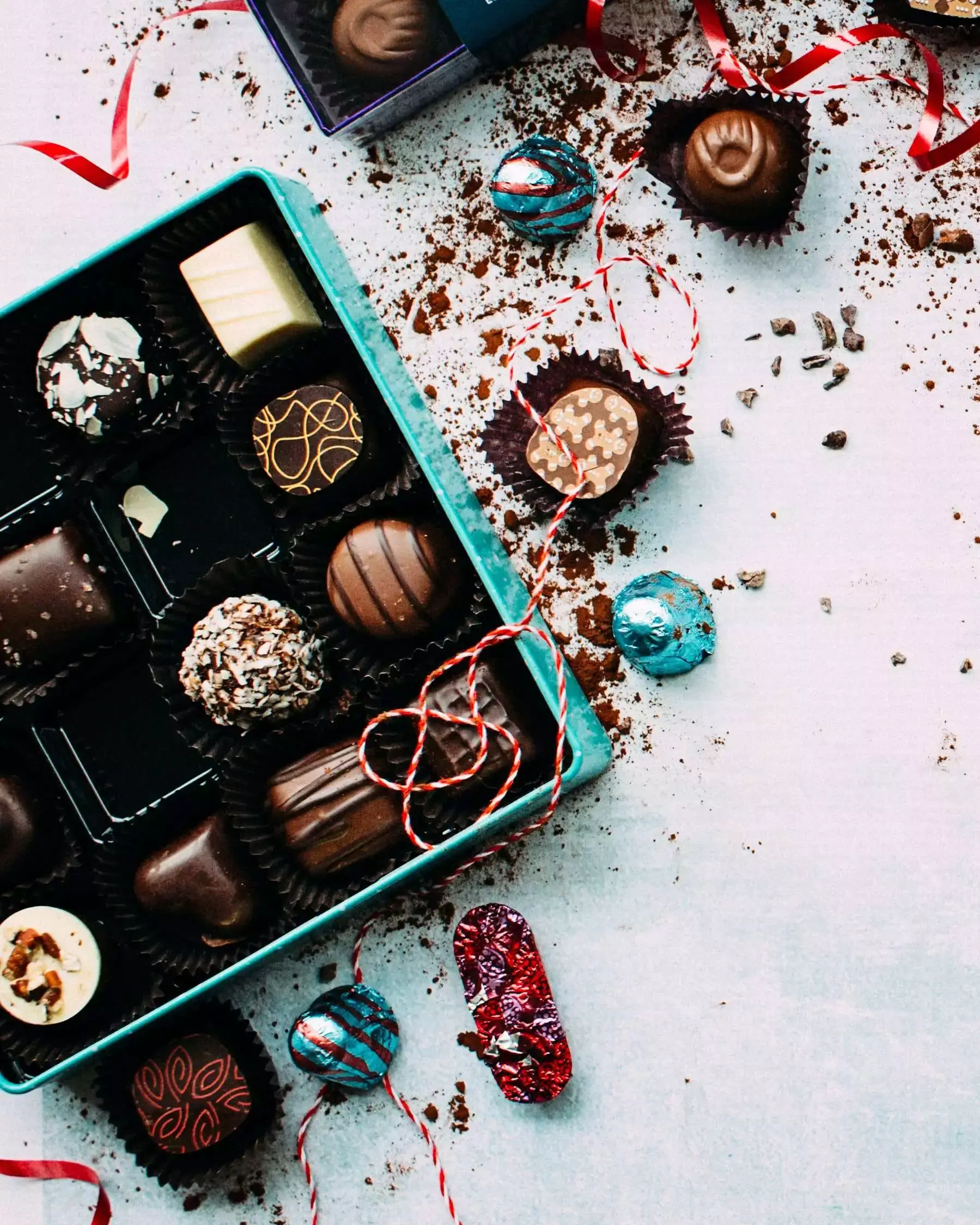 Birthday gift baskets are very personalized. It depends on what you wish to give to the other person. Here, since you do not have a hard and fast rule about what you can and cannot add, you have an unlimited range of things to add to the gift basket. I will still recommend the classic birthday gift baskets for confused pals.
6.1) Gift "Basket" And Fillers- 
An oval-handled bamboo basket will make a perfect birthday gift basket. Fill the basket with lots of sparkles, shimmers, and confetti. Monochromatic shimmers will give a clean and elegant-looking basket. Use a big ribbon, and add a Happy Birthday sticker on the gift basket.
6.2) Eateries-
A simple gift basket idea might be to add an assortment of chocolates, cookies, rolls, bread, chips, and some savory snacks.
The indulgent gift basket can have fruits of your choice, typically pears, popcorn, and butter cookies, red wine. Add pieces of chocolate swirl cake, lemon raspberry button cookies, pretzels, dried fruit mix, and a minimalistic birthday cake.
6.3) Additionally-
Top it off with customized birthday gifts and a sweet little handwritten note to the gift baskets for a personal touch.
7) Bridal Shower Gift Basket Ideas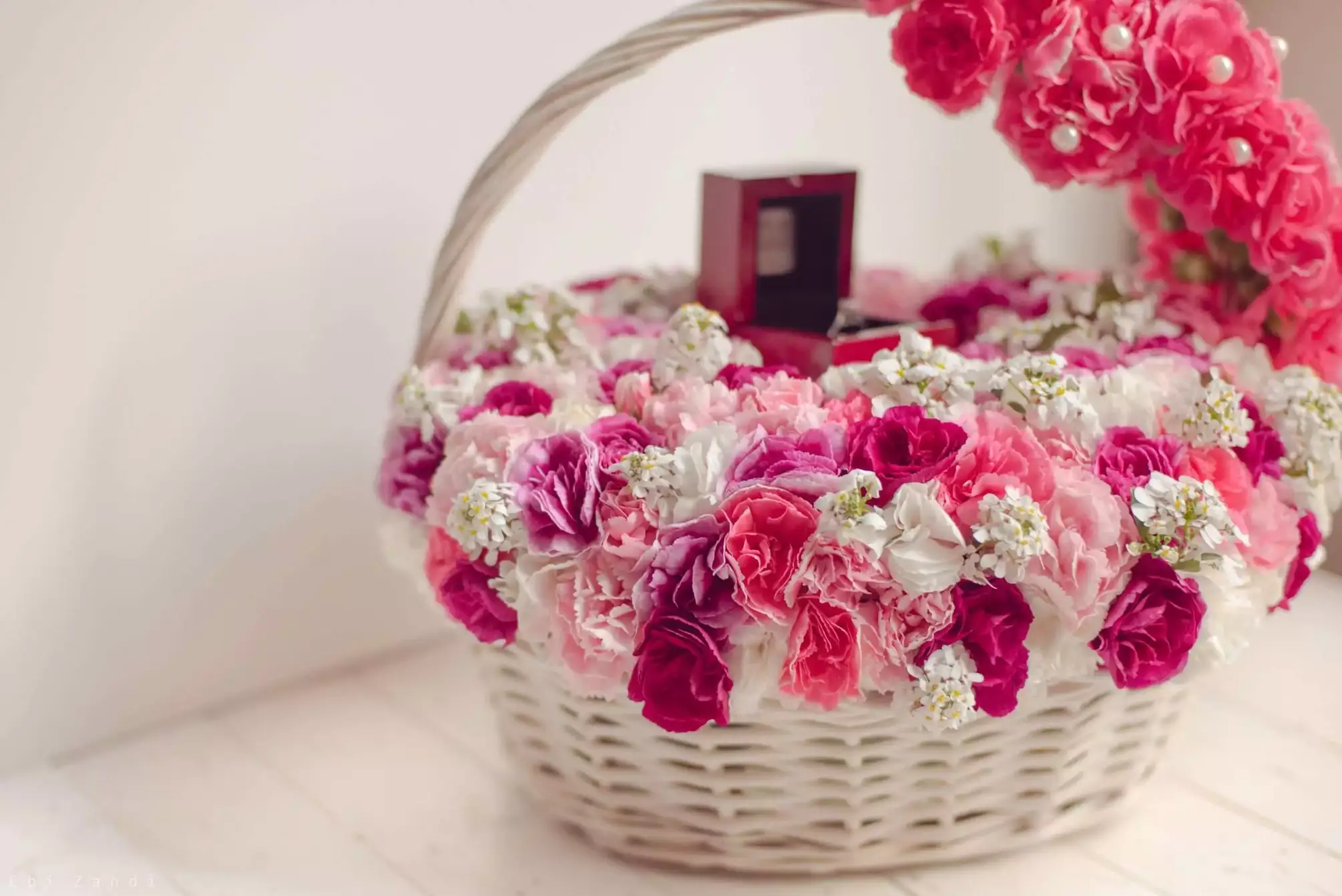 Bridal shower gift baskets are one of the most decorative pieces among other gift baskets. These gift baskets radiate positivity and charm. These can be effortlessly personalized. Let's delve into the details of this particular gift basket.
7.1) Gift "Basket" And Fillers-  
The bridal shower gift basket should be far from monotonous. Choose a neutral color rope gift basket. Enhance it with flowers of your choice, but roses and lilies are safe options. A color-coordinated basket will suit the occasion. Pearls to the flowers and other intricate accessories will make a soft and pretty basket
7.2) Things to Fill the Basket with-
Fill in the gift basket with wines, champagne, glasses, confectionaries, a beauty box, a robe, shades, spa day gifts, candles, and aromatherapy sets.
7.3) Additionally-
Add a handwritten note and a personalized gift to make this a perfect gift basket.
8) Coffee-Lover Gift Basket Ideas
Gifting a coffee lover basket to that coffee enthusiast is simply the smartest and one of the best gift baskets. Knowing their favorite brand makes the whole process quick and easy.
8.1) Gift "Basket" And Fillers-  
Use a seagrass basket filled with dried grass for this coffee-lover gift basket.
8.2) Things to Fill the Basket-coffee lovers' gift basket-
Add coffee pods for the ones with coffee machines. For traditionalists, you can add coffee grounds, some sweetener, and Starbucks syrups. For the final touch, you can place marshmallows, chocolates, loaves, cookies, and some decorative wraps or stickers in the coffee gift basket.
8.3) Additionally-
A coffee lovers basket is probably incomplete without a Starbucks gift card. Also, a customized coffee mug of their favorite cartoon character would be a cute idea.
9) Baby Shower Gift Basket Ideas
This gift basket is quite handy owing to its usage for those expecting a baby. It is super functional for a newly born. Hence, one must buy quality products and be mindful of their ingredients.
9.1) Gift "Basket" And Fillers- 
Buy a bright, colorful basket from amazon or a local store. It's too much of a hassle to make one yourself. Skip the fillers and place a soft towel.
9.2) Things to Fill the Basket with-
Place quality, soft and washable baby blanket. A set of ultra-soft simple and hooded towels. A cloth swaddle, comfy onesies, baby socks, crib shoes, pacifiers, baby bottles, reversible baby bib. Add good-quality lotions, wipes, oils, diapers, and diaper rash cream, to the baby gift basket.
9.3) Additionally-
Buying a picturesque storybook from the dollar store and adding a personal note would make it a lovely gift.
10) DIY Spa Gift Basket Ideas
In recent years the skincare industry has grown by leaps and bounds. With the growth of aesthetics, like the clean girl, that girl, and no makeup look, people now understand the need for clean and smooth skin to master these looks. Relaxing and applying skincare is also a therapeutic experience in itself. Thus, a DIY spa gift basket is suited for any ceremonial event.
10.1) Gift "Basket" and Fillers- 
Buy a small wicker basket, and fill it with ultra-soft towels.
10.2) Things to Fill the Basket With-
This self-care basket might cost you bang for the buck, so be prepared.
Go for an oil-based cleanser and Garner micellar as a makeup removal kit.
Face masks, eye masks, and foot masks to prevent dehydration.
Bath bombs, body scrubs, shower gel, handmade soap, and scented candles for exfoliating and showering.
Cetaphil body lotion, hand cream, sunscreen, face cream, and lip balms for moisturization.
Finish off the gift basket with a cute-fluffy slipper, nail polish/set, towel, stress ball, snacks, chocolates, and a bathrobe.
10.3) Additionally-
Adding a spa gift card, homemade beauty products, and customized gift boxes with a personal note would complete this self-care basket.
11) Art-Supplies Gift Basket Ideas for An Average Artist
Art supplies prices are sky-high. Skilled people use expensive paints, brushes, and paper. Ironically, do not gift these to ace-grade artists. In all honesty, this is a neighbor's kid-friendly art supplies basket, not for your artsy friend. Moving on.
11.1) Gift "Basket" and Fillers-
Buy a square-shaped crate. It will fit paints and crayons pretty well. Skip the fillers or add some dried grass if you want.
11.2) Required Paraphernalia-
Add Sketchbook, shading pencil, blending stumps, white pen, needle erasure, paintbrush, mixing palate, marker, tape, and scissors to the gift box.
Pencil colors, acrylics, and oil pastels. For paints, go with their medium or big size. Also, add some stickers and a coloring book to the gift basket. All the supplies are valuable and absolutely pocket friendly.
12) Pancake Breakfast Basket Ideas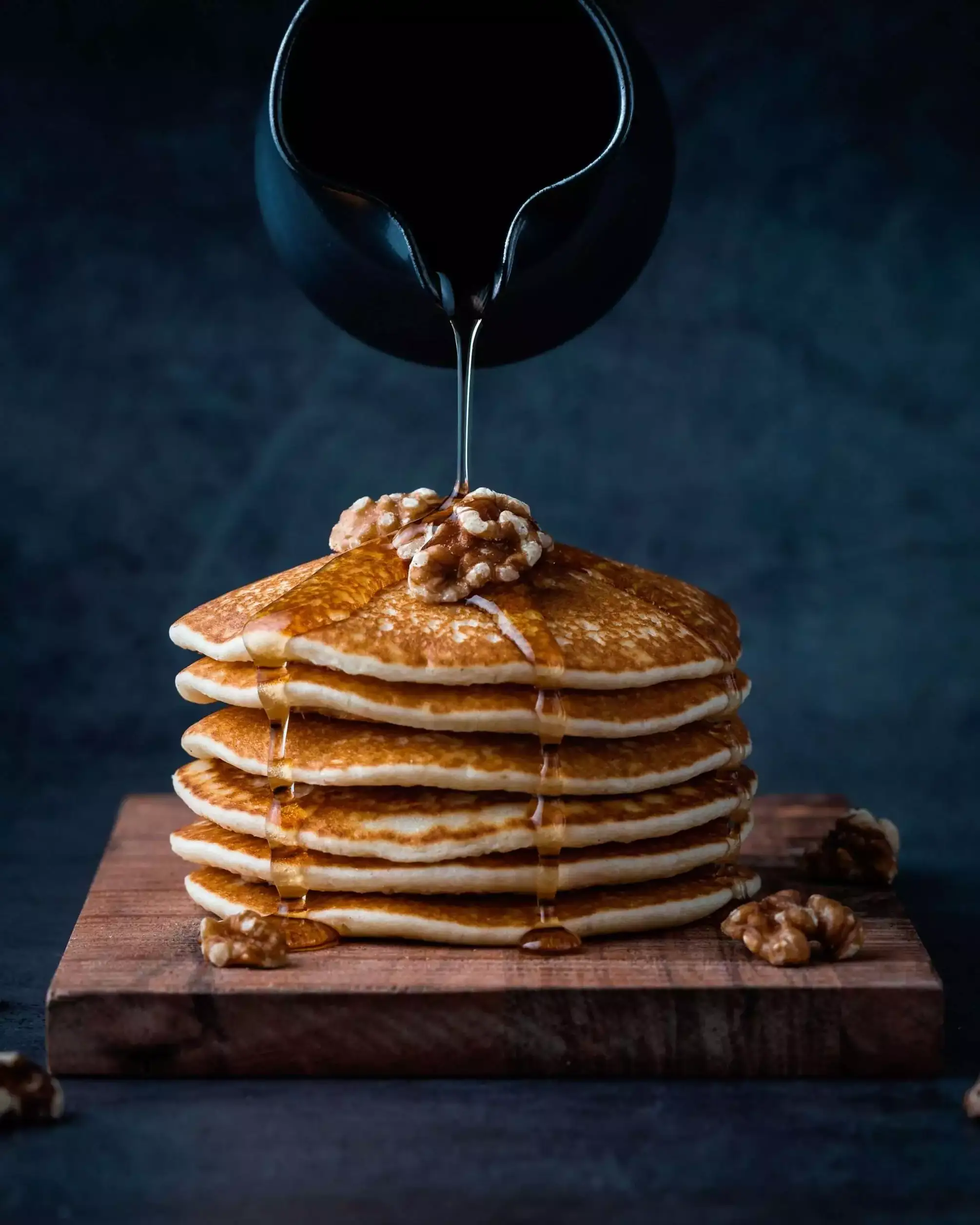 Pancake is a comforting food for most of us. After Friday's hustle-bustle, a pancake with maple syrup is extremely inviting. Thus, a pancake-breakfast gift basket makes a pretty wholesome gift. Make sure to gift a pancake gift basket to your beloved this weekend
12.1) Gift "Basket" and Fillers-
Use a glass basket with a metal handle for this pancake gift basket. Adorn the glass basket with some lilies or lavenders or a bouquet.
12.2) Things to Fill the Basket With-
Place pancake mixes in the gift basket along with honey, brownies, fresh or dried fruits, maple syrup, and coffee grounds. Add a spatula and a bell jar for convenience. A bottle of red wine, and you are good to go.
13) Teacher Gift Basket Ideas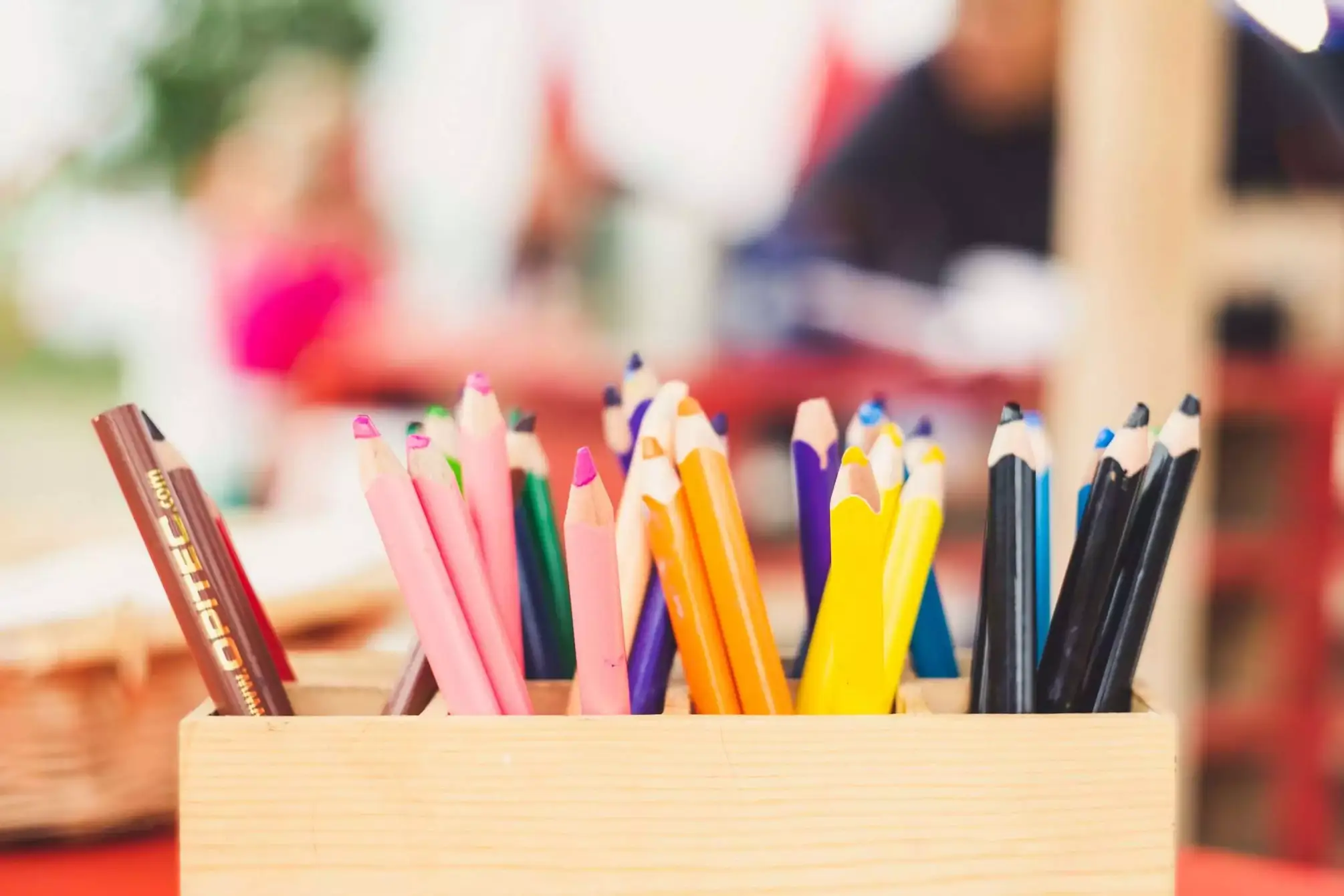 13.1) Gift "Basket" and Fillers-
Furnish the baskets depending upon the teacher's persona. Gift rusty wooden baskets to maths, science teachers, and history teachers. A colorful decorative gift box for Arts, English/ Language teachers. Easter grass for the former and large pieces of confetti for the latter.
Note- This is not stereotyping any particular subject teacher, just an example of creating gift baskets based on people's natural disposition.
For example: – Wooden baskets for old souls like your math teacher. And colorful ones for hip teachers who might teach you English.
13.2) Things to Fill the Basket with- 
Adding a customized gift box and a teacher cup would make the best teacher's gift baskets in your class. Start by adding flowers and a good book of their choice. Then add on gift cards (from Sephora, Starbucks, Amazon, or any bookstore), colored pens, snacks, cookies, and wine.
13.4) Additionally-
For a personal touch placing a handwritten note about your thoughts toward them would be a thoughtful gift.
14) Themed Gift Basket Ideas
People who like to delve deep into a particular hobby. Your hobby can be as simple as loving others. This gift section has been curated for such people. A Themed gift basket is curated for people with a niche. Let's dive into this real quick.
14.1) Valentine's Day Gift Basket Ideas
I might not have experienced Valentine's day per se. However, your best belief, I am too accustomed to gift ideas at this point. These gift ideas mentioned will have a list for everyone experiencing love, warmth, and grace in their lives, while they are reading this.
Gift "basket" and fillers- Go with the cliche rose-shaped gift baskets filled with rose petals. I would love to suggest some new ideas, but I choose to be a traditionalist this time. You can go for a texture of your liking, be it glass, jute, metal, or wooden. But go with rose shaped box and rose petals as its fillers.
For embellishments- I recommend adding things your partner likes. Try making it as personalized as you can. Hints- Champagnes, homemade gourmet meal, a dress, a gamer basket, massage gift cards, dinner date cards, spa/self-care gifts. There is a possibility your partner might stan a celeb, player, show, movie, book, etc. Gift a themed gift related to things they revolve their personality around.
Also, Check out 20 Inexpensive Christmas Gifts for Boyfriend's Parents
14.2) Father's And Mother's day gift basket ideas
Our family impacts our overall growth ad-nauseam. We might have our own set of flaws, but our family members ought to be those who will always accept us the way we are. At least most of us will agree that a close-knit family member is the most sought-after blessing.
The presents our family gifts us immediately become part of our core memory. Thus, choose a gift most passionately for your parents. They always look forward to this.
Gift "Basket" and Fillers for Both- Buy a small woven wicker basket. Go with shredded tissue or confetti for the fillers.
A. Mother's Day Gift Basket Ideas-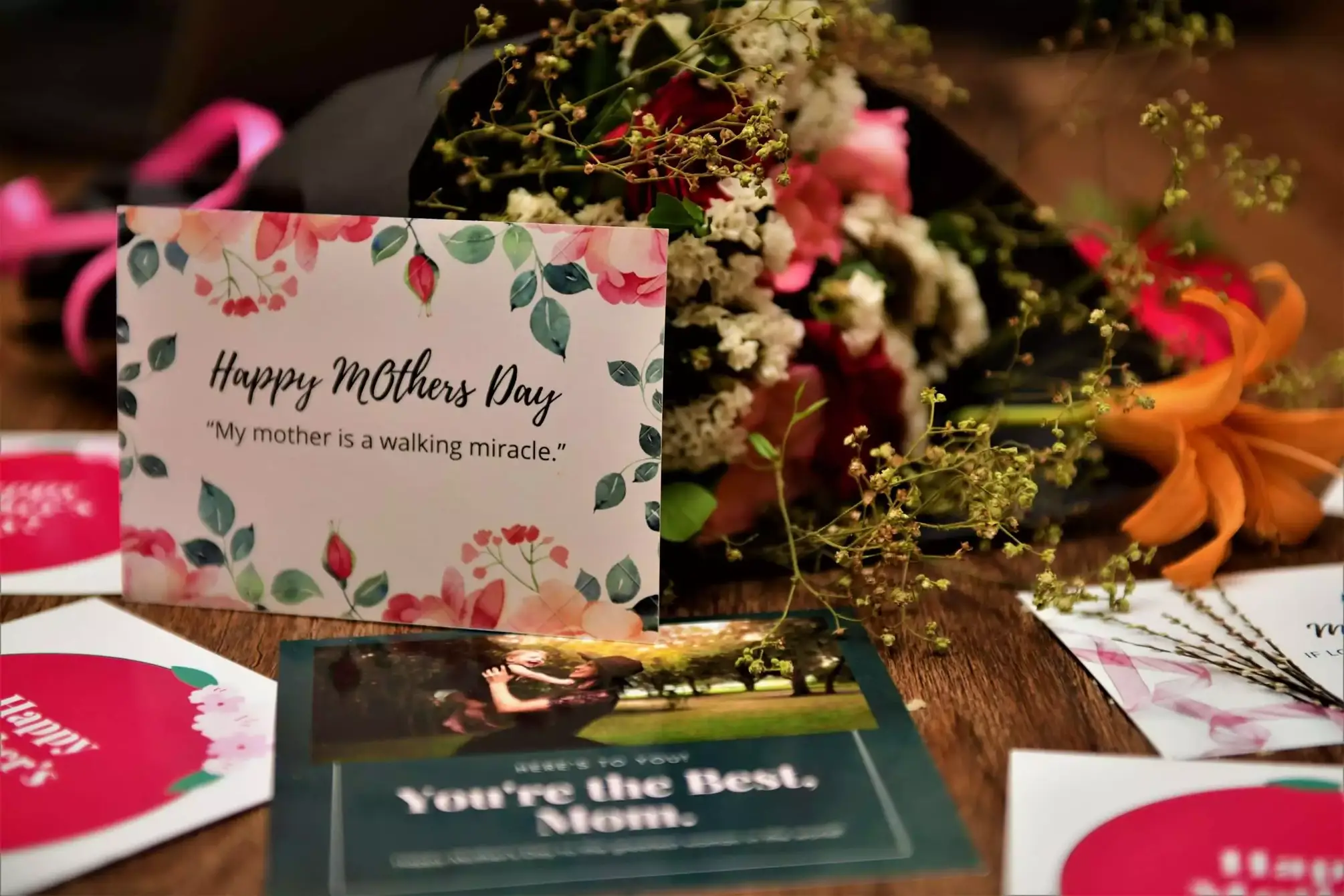 Things to add to her gift basket- A fun idea would be to add an antique piece or dress from thrift stores that might have been in vogue around her times. Vintage from high-end brands is quite expensive, so shop in thrift stores. More gift ideas include refilling her makeup and skincare counter while supplementing it with something she might like perfumes, scented candles, and spa- gift cards.
Additionally- If she is a voracious food-lover buying her a classic deluxe food basket would be a great gift. To go safe, add one or multiple things from one of her hobbies, assortments of fruits and snacks, prepare her cherished meal, and garnish with a heartfelt letter to her. This gift basket would be a perfect gift idea for her.
B. Father's Day Gift Basket Ideas-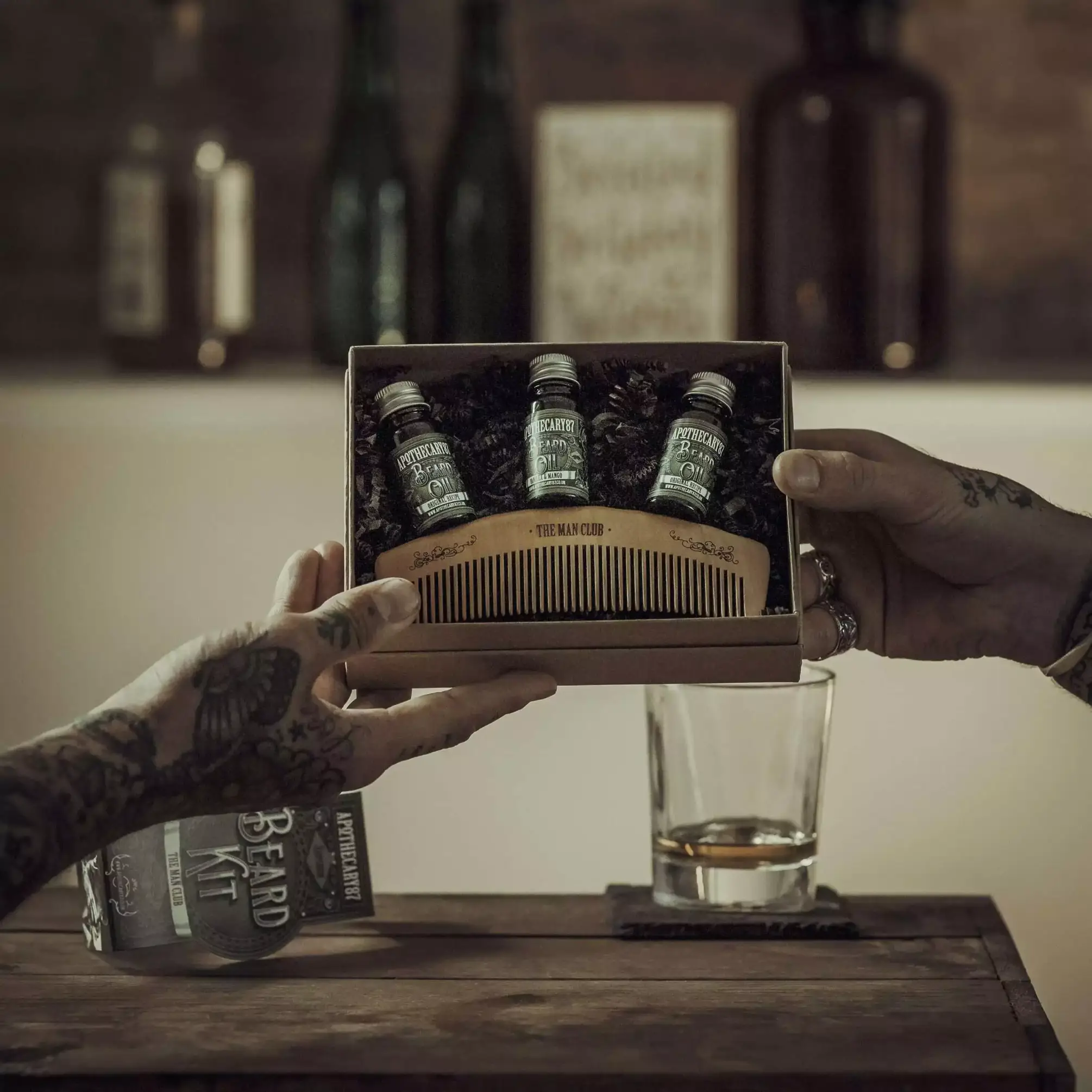 Fathers are full of all kinds of moods. They might be homebodies most of the time, but on that one holiday, they are the first ones to sway their tackle box for fishing in the countryside.
Things to add to his gift basket- Owing to their fickle disposition, I would suggest going with an all-in-one gift basket for them. This gift basket might include one item for his guest's hobby, for example- a tackle box if he likes fishing. Also, add a grooming kit box, an assortment of snacks and fruits for his couch potato day, a homemade meal, movies, and albums.
Furthermore- You can dedicate an entire gift basket to the things he cherishes. Embellish the gift basket with more personalized gifts of your choice and a heartfelt letter to him.
15) More Unique Gift Baskets Ideas
The list has some unique gift basket ideas for professional, private, and critical occasions.
15.1) Get-Well Gift Basket Idea-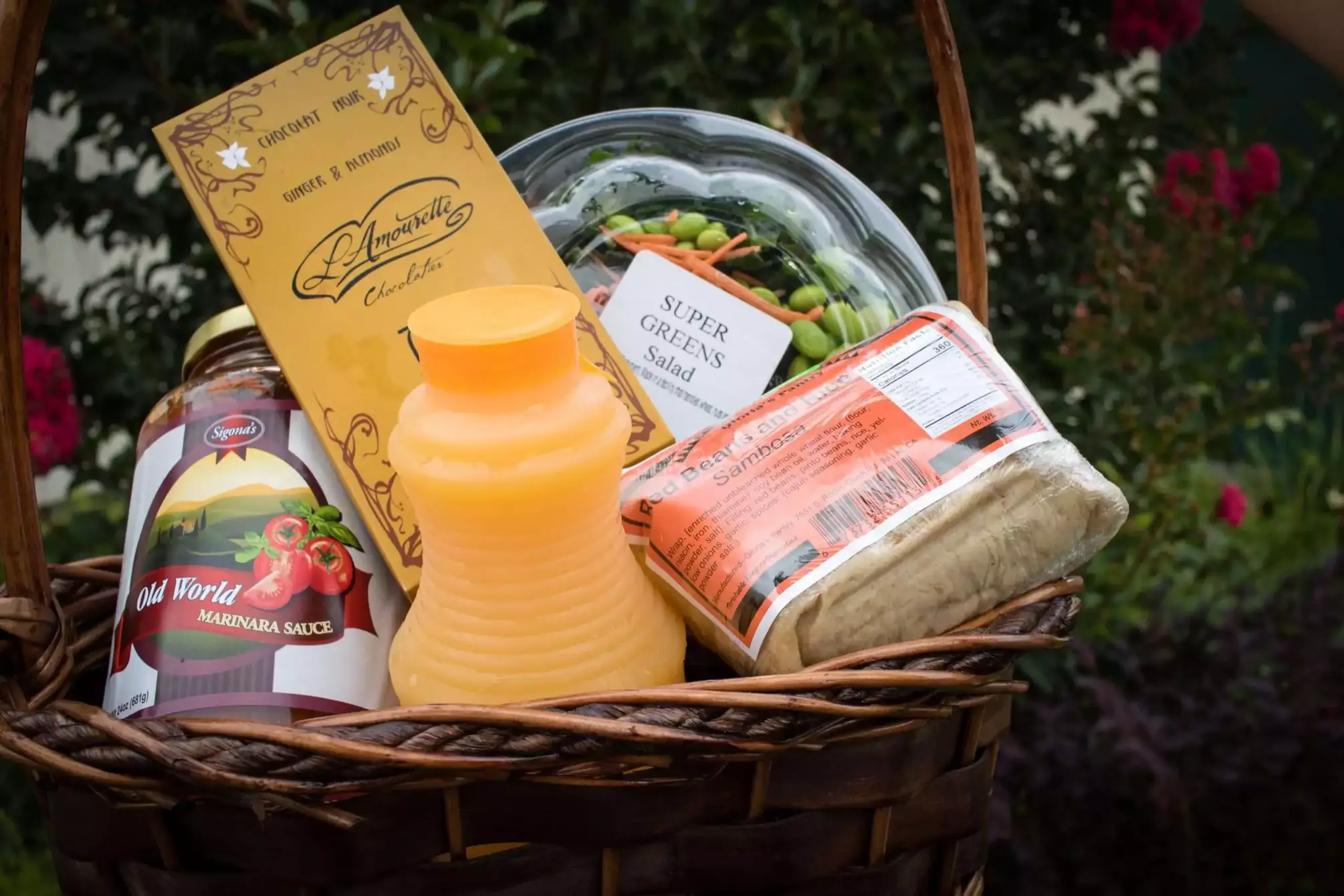 While sickness is awful in itself, together with loneliness, life tastes quite bitter. It is always nice to have that one person, but on days like these, we crave a partner much more. Next time try sending a gift basket to someone who has been feeling under the weather and might long for you and your comfort.
Gift "Basket" and fillers- Use a rigid paperboard crate for the gift basket. Add some shredded tissue as fillers.
Eateries- Add one hot honey jar, a pie of their choice, plum cake, sourdough bread, ham, salami, different varieties of cheese, and crackers. Finish it with loads of fresh and dried fruits and snack mix.
Additionally- For a special touch, add a homemade meal. A comforting and easy meal like soup and grilled-cheese, and mac and cheese will do. Do not forget to add a handwritten letter.
15.2) Corporate/Hostess Gift Basket Ideas-
Social connection is the second most important thing after money these days. A sumptuous-looking gift basket would be an excellent tool to make new connections and robust the old ones. Hostess gift baskets are obligatory in themselves. Here are some luxurious gift basket ideas to leave a lasting impression.
Gift "Basket" and Fillers- Get a chevron weave basket and dried grass for fillers.
Eateries & Drinks- Place a bottle of Bordeaux blends and Cabernet Sauvignon. Fill the basket with Sweet soppressata, baklava, biscotti, olive oil and sea salt crackers, dried fruit mix, yogurt or peanut-covered pretzels, summer sausage, Thuringer sausage, garlic cheese, shortbread cookies, cheddar cheese for the savory. As for the sweets place, chocolate dipped cherries, chocolate truffles, dark chocolate or hazelnut cuvette, milk chocolate-covered cherries,
Also- Add a special note to the gift basket with your or your company's name. The name on the basket might help the receiver to get back to you.