Would you believe it, if a decade ago, I told you that your reaction to a video could become a sell-out in the years to come?  I would have probably laughed out loud. Now, the joke is on me. Reaction videos are the (now not so) new thing and how to do reaction videos, a big question!
There is something pure about watching something for the first time. No wonder the best stories on our social media feeds are surprise videos of American soldiers coming back from years of service or reunion videos. And so, we capture it on cameras.
Remember when in 2018, TikTok— the video-sharing social networking app, introduced a new feature, allowing users to post their reactions to the videos that they watch? Replacing text comments, these reactions took the form of videos that are essentially superimposed on top of existing clips. This featured video was like an ad pop-up.
The concept was incorporated seamlessly. On the other hand, YouTube— the online video sharing platform, is teeming with reaction videos which mostly show the original video in a tiny box in the right-hand side corner.
YouTube creators who are good performers with apt facial expressions have landed on the gold mine. Do not fret! Even a layman like you and I can earn the big bucks, only if we know how to do reaction videos. Initially, playing to your strengths and having a good intro helps. Eventually, you need to pander to the audience, and they will see you more.
It is important that before we go into how to do reaction videos part, we understand the when and the why.
When Did the Craze for Reaction Videos Begin?
Benny Fine and Rafi Fine, also known as the Fine Brothers, are American YouTube personalities, online producers, vloggers, writers, and directors. Together they run the YouTube channel Fine Brothers Entertainment. The genre of the recorded reaction was made famous by them through their channel— React World.
The first video "Kids React to Viral Videos" came out in 2010. Later in 2016, they tried (and failed miserably) to trademark the words "teen reacts, "kids react", and "elders react"!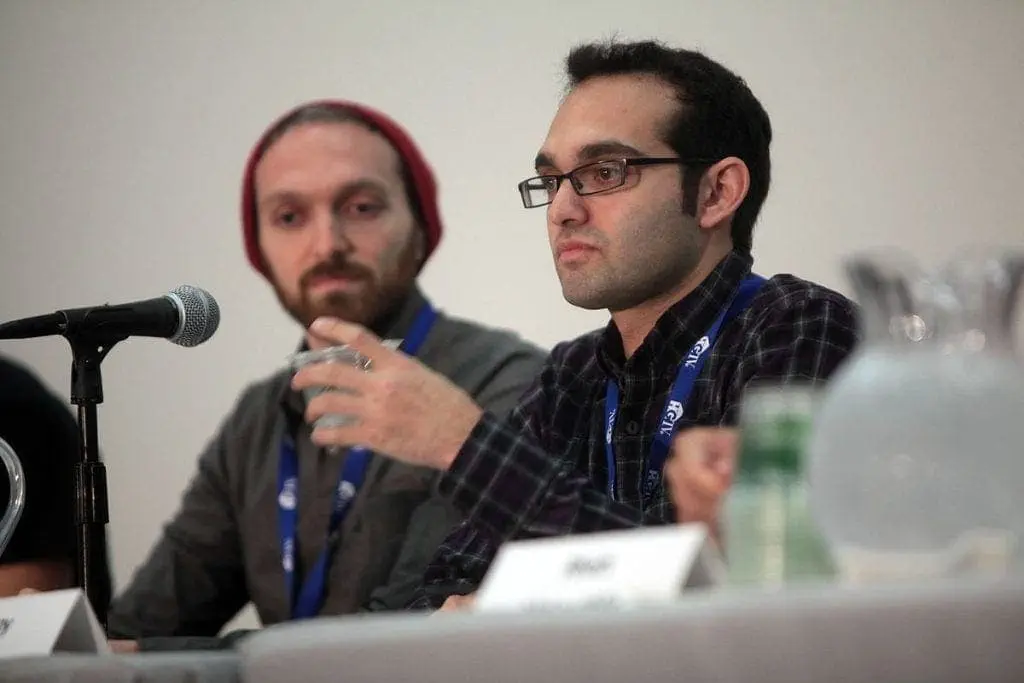 There was an obsession with filming and watching the reaction to the Red Wedding episode of Game of Thrones in 2013.
Unsurprisingly, the song "This Is America" (2018) by American rapper Donald Glover under his musical stage name— Childish Gambino led to thousands of such videos. One such famous reaction was by Melvin. His response to the experience of watching the song is an experience in and of itself.
You can observe the gears in his mind working, even if you cannot quite discern everything he is thinking. It conjures thoughts and questions about your own reaction, about Glover's intentions with the visuals, and about how others might perceive the sudden changes in the music video.
In India, the hip hop culture which had recently come in the spotlight, post the movie Gully Boy, saw its peak in 2018 during the beef between the rappers Raftaar and Emiway. Their beef videos had 150 million views between them! It also propelled many reactions YouTube channels such as AFAIK and Pakistani Reacts who groove to the raps and dissect some lyrics for the viewers.
Besides, there is a surge in foreign reaction channels, as we speak. The 'creators' focus on content revolving 1.4 billion people, but theirs isn't a transformative content, no dissection is involved, in fact, one can see in the reactions— a genuine fear of offending people.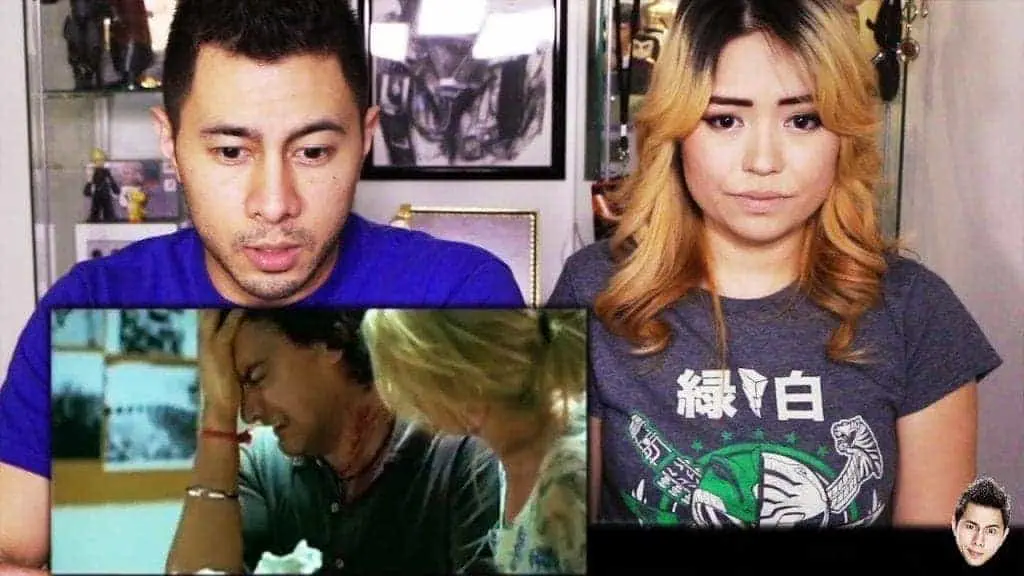 Simply put, many people want to film themselves reacting, and many more people want to watch them, but why?
Why Make Videos of Reactions?
A lot of it has to do with 'Confirmation Bias'. We know something was iconic, so we want to see whether other people mimic the same reaction.  It is just like, when I like a video, I ask my brother to watch it, and sit there to watch his reaction. There must be something in my psychology that motivates me not to be satisfied with just watching a video, but to gauge another person's reaction to it, the outside perspective.
Reviews and discussions by celebrities and talking heads, often come across as disconnected from our everyday experiences, and this is where a layman's reaction fits in.
In this fin de siècle (end of the century) we can witness a shift from cohesive, nuanced, coherent responses to phenomenological, unfiltered, and raw views and feelings. The consumers want to be free thinkers rather than carry the baggage of being meticulous all the time. Naturally, such raw responses find an audience. Now we come to, how to do reaction videos?
As I said earlier, doing and uploading reaction videos on YouTube may not take more than 10 minutes, even for a layman. Let us break down how to do reaction videos in sections.
Things We Need to Make Reaction Videos:
1. A Camera to Record
Video cameras can range from a Canon camcorder to your ordinary phone camera. The difference is in the frame rate or the frames per second. The standard frame rate used in movies is 24 fps.
2. A Microphone
Again, it can be anything from a professional mic to headphones with a built-in microphone.
3. A Recorded Video to React to
I would suggest that you play to your strengths here. Interests may vary from stand-up comedy to hip-hop to film trailers to music videos to funny vines to fights to videos of other content creators. Every category will find its audience.
The trick is then to be relatable and listen to the subscriber's advice and criticism in the comments and build connections with them. So, go ahead, open your desktop screen recorder and click on the video to watch.
4. A Proper Background
Many people may believe that background is inconsequential to how to do reaction videos, but any audience would prefer a professional-looking video over a haphazardly put-together one. Make sure that your ambiance is in harmony with your reactions.
5. Video Editing Software
The most important part of how to do reaction videos is video editing software. Such software can be found online. With its aid, one can rotate, merge, trim, split, crop, and flip videos with minimal effort. The split-screen feature can be used to create stylish videos side by side, easily on one viewing screen.
All videos you add to a split-screen template can be edited, and you just have to click on them if you want to adjust their sizes, enhance colors, mute their audio tracks, or add a new audio file to the template. There are also reaction video templates where you can upload both the original video and your reaction to it. This eases the task of how to do reaction videos. Video editing techniques also help to pre-set the ratio and resize videos simply by clicking and dragging the cursor.
The best and most frequently used video editor is Vegas Pro. It is a video editing software package for non-linear editing originally published by Sonic Foundry, then by Sony Creative Software, and now by Magix. It runs seamlessly on the Windows operating system. Here is a tutorial on how to do reaction videos using Vegas Pro for beginners.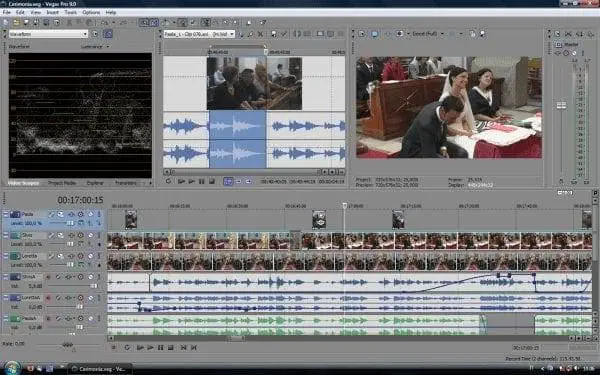 Other video editing software includes Filmora, OpenShot (Windows, Mac, and Linux), VideoPad (Windows and Mac), Freemake Video Converter (Windows), VSDC Free Video Editor (Windows), iMovie (Mac), and Movie Maker (Windows).
Having all the above things is enough for making your reaction video, but a significant issue to consider would be copyright infringement.
How to Avoid Copyright Infringements When Making Reaction Videos?
When making reaction videos, there is a high chance of getting a copyright claim, and this can be quite cumbersome.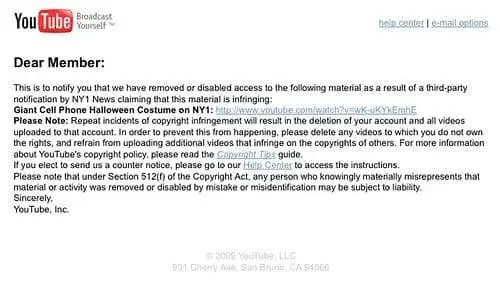 YouTube can see if you use music from copyrighted YouTube channel videos through its Content ID system. YouTube's Content ID automatically scans videos for copyrighted content by comparing the video and audio to files registered by rights holders. If your video has copyrighted material in it, then that will flag up a Content ID claim, which will enable the rights holders and copyright owner to decide whether it is used or not.
No wonder some vine creators and vloggers react to their own old video clips! Jack Films played his entire video and just sat to watch it.
You can do three things:
Use copyrighted stuff and if proven, the money generated from the video, through AdSense, goes to the original creator (not a smart move).
Delete the copyrighted material even if it made your content great (quite sad).
Fair use Disclaimer shows that you know you've borrowed material from a different source and that you're abiding by fair use laws. While it won't protect you, if you're in obvious violation of the law, it can allow you to legally share all the great content you want with your audience (not foolproof).
Not sure what a Fair Use Factor is or how it protects you? Click here for everything you need to know about disclaimers, fair use analysis, fair video editor, and examples of it.
The final best thing you can do is email the original creator to ask for permission. If you have a nice subscriber base and they think it will benefit them (getting more exposure to their content), then the creators will probably permit you.
Writer and actor, Mindy Kaling had allowed Billie Eilish to use clips from The Office for her song— My Strange Addiction when Eilish was just starting out in her career. Indian hip hop singer, Raftaar has given free access to all reaction video creators. If they agree, then you don't have to worry about anything (like I said, the best).
YouTube had long ago transformed what it means to be a celebrity, but reaction videos are undoubtedly the next big thing around the corner. Now, that you know how to do reaction videos, go ahead and make that reaction video!