Birthdays are a significant milestone in our lives and should be celebrated for what they represent, i.e. birth. Millions of people celebrate their birthdays every day because it is a joyous occasion, which people prefer to celebrate with their near and dear ones.
As we grow old, the concept of a birthday party seems a bit childish, due to which some people avoid celebrating their birthdays as they get older, while some struggle to decide how to celebrate their born day.
We have some ideas that could make your birthday party one of the most fun-filled days you have ever experienced, so try some of them this year or maybe at your next birthday party.
Here is a list of adult birthday party ideas that we think you would enjoy immensely:
1. Pool Party
If you are one of those people whose birthdays occur in the summer months, hosting a pool party would be an awesome fun party to host. You could invite your friends and family members for some splashy fun.
You could arrange some cocktails and light snacks to go with it, maybe some music and some chilled beers, and spend your day surrounded by your loved ones, floating around in gallons of water.
2. Afternoon Tea
If you are the type of person who would enjoy an elegant evening filled with tea and sandwiches, then this idea is for you. Inviting some close friends and family would be ideal for such an elegant themed party.
You need to arrange some light snacks that go well with tea, like sandwiches, doughnuts, croissants, and maybe some bagels, and you are ready for an elegant birthday party.
You could host it inside your house or even in an open garden. It would depend on your preferences.
3. Backyard BBQ Party
If you enjoy freshly grilled food cooked in open spaces, then a birthday BBQ is ideal. Everyone enjoys little barbecue parties, and you could invite some of your friends and neighbours over for a little fun day.
An open space is suggested for a barbecue party, due to all the smoking and grilling involved.
A grill and some fuel are needed to prepare the setup for the cooking, and you are all set to enjoy your fun little birthday party.
4. Wine Tasting Party
For people fond of wine, a wine tasting party is an ideal setup for an enjoyable evening. But not everyone enjoys these little sessions, so you have to be selective of people you invite to your birthday party to make sure they have fun.
These kinds of parties are ideally set up inside the house, where people could make themselves comfortable while they enjoy various wines, with little pre snacks like cheese and maybe some sushi.
5. Game Night
Young adults are generally into playing fun games at parties, such as beer pong, truth or dare, never have I ever, etc.
A couple of close friends could be invited for a fun game party, and you could play all night.
You would need a ton of alcohol based on your guest's preferences and a few props for fun little games, maybe some pizza, and you are ready for a birthday party filled with fun and laughter.
6. Movie Nights
If you are a film geek, then nothing could be better than a night watching your favourite movies, or something new with some friends, some popcorn, and maybe some soft drinks and some tissue paper, if you are a softie.
Watching movies is a fun activity; often, people watch movies daily, and it is one of the best forms of entertainment sources available.
Watching your favourite films with a couple of your friends would make your birthday party ideal.
7. Dance Party
When things get pretty wild, dancing is one of the first activities that come to mind, and honestly, dancing away the night doesn't seem such a bad idea for a birthday party.
Inviting all your friends would be a go-to option because when it's about dancing, the rule goes: the more, the merrier.
Starting with a ton of alcohol would be a great idea, along with some light party snacks and a proper music system, and you are ready for a great party filled with drinking, dancing, and music.
8. Fancy Dinner Party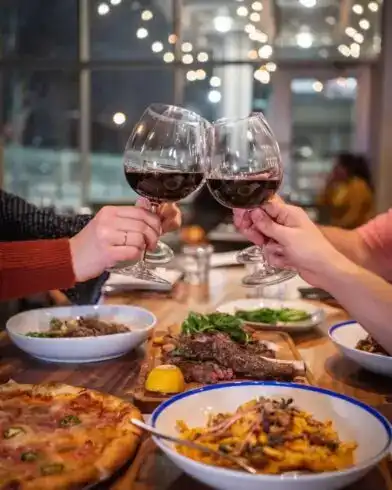 Watch out, people! We are getting into some very expensive territory here. A fancy dinner party is the way of elegant people, do you think you can handle it?
Fancy Dinners go well with your closest friends and family members.
Oh boy, you would need a whole list of extravagant appetizers and a full course meal after that. Dessert is the highlight of the evening and your birthday party.
But remember, this idea is going to cost you a pretty penny.
9. Slumber Party
Don't get judgmental here; we know a slumber party is generally for teenagers, but hold your horses a bit.
You throwing a slumber party doesn't mean you have to behave like kids. Make it an event where you invite some close friends and do whatever you want.
This birthday party is generally held overnight, so maybe include a little of every activity like reading, singing, music, dancing, etc. You can make it whatever you want, after all, it is your birthday party.
10. Spa Party
When we say party, the spa is not the first thing that comes to your mind, but why not?
Spas are fun, and you probably have been to one, didn't you enjoy it? Why not make a whole day of it and see how you feel.
A spa is something you can enjoy with your partner and would make an excellent birthday party experience.
All you need to do is book an appointment or hire a masseuse for the entire day and enjoy a relaxing evening with your partner in the comfort of your home. It is quite a unique birthday party theme.
11. Theme Park Party
Remember how fond we were of visiting theme parks, throwing tantrums to visit one. A single visit would make our day and forever be engraved in our memories.
Why not try something that invokes nostalgia for the pure childhood?
What's better than inviting your childhood friends for this magical experience, a whole day in a theme park would bring back some happy memories from the best days of your life.
12. Camping Party
Some people enjoy camping immensely, as they get to be in the lap of nature and experience its breathtaking beauty, which makes them happier than anything else. If you are one of those camping people, you could enjoy a day filled with your favourite activity.
Invite a couple of your friends and get into the lap of nature to enjoy its beauty. All you need is some basic camping gear like tents, nets, pillows, batteries, plenty of water and food, and maybe a sleeping bag, and you are all set for your adventurous camping birthday party.
Do try it once; it would be a unique outdoor party experience.
13. Date Night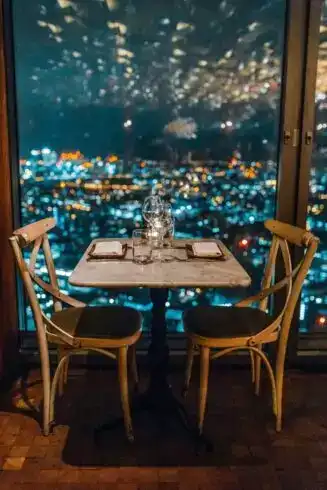 Nothing beats spending your special day with your special someone, and it would be a fascinating experience. It's an idea a bit on the romantic side if that's your kind of thing for a birthday party.
First, you would need to decide your birthday party venue, whether in-house, a fancy restaurant, a bar, or even a casual cafe; everything is up to you.
All that matters is that your partner is sitting there with you; you could spend the day talking away.
14. Casino Night
Hop on, ladies and gentlemen, it's about to get interesting. A casino is a one-stop place for a fun-filled night. Play, dance, eat, shop, or do whatever you want; it's a casino, for god's sake.
Experience a night to remember on your birthday, visit your favourite casino with your friends and go wild. A casino night is something you would remember for a long time because it's so much freaking fun and would make an awesome birthday party idea.
15. Family Dinner
A day spent with family is a day cherished to the fullest extent.
Family is the most important thing in this world, then why not spend your special day with your parents, your better half, and maybe even your children.
You could choose your favourite restaurant or maybe cook some fancy dinner at home, enjoy it with your loved ones, maybe a glass of wine to go along with it.
You will cherish this birthday party experience for the rest of your life.
16. Paintball Fight
What's better than spending your day running around with your friends, shooting paintballs, and just having some childish fun.
It's the simplest birthday party one can arrange for, as you don't need to do anything particular to host this event; all you need is to purchase a bunch of tickets for a time filled with nostalgic fun.
17. Picnic Party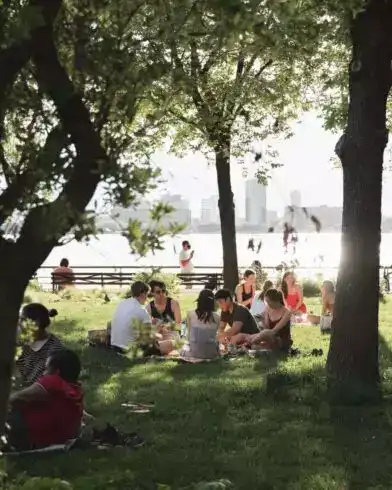 Picnics are fun little events hosted preferably in parks, in a peaceful yet cheerful environment. Why not host a picnic party for your birthday, considering the ideal weather conditions for a great day outside.
A couple of snacks, a carpet, some drinks, and maybe a volleyball for fun afterwards. Picnic parties are as simple as they get, so maybe enjoy a peaceful day with your family without much hassle.
18. Charity Event
Here we are discussing fun events for a birthday party, some of them costing a fortune, while there are thousands of people who are not as privileged as some of us, so maybe you do something for them on your birthday.
Charity is all about giving back to society, visiting an orphanage, an old age home, helping out at a homeless shelter, and doing anything that brings you happiness and warmth in your heart. That would be the most fulfilling birthday party experience you can ask for.
19. Karaoke Party
This one goes out to all the singing enthusiasts; wouldn't it be a perfect event to enjoy your day. If you enjoy singing, then karaoke is your thing.
You are set for a karaoke party with a good sound system, some friends and family, and maybe some drinks, and you are set for a karaoke party.
Portray your talent in front of your friends or make a fool of yourself; it is your choice to do anything that makes you happy and enjoy the overall vibe of a karaoke birthday party.
20. Go Clubbing
Now we have stumbled upon the most common party idea, but a fun option if you enjoy binge drinking and dancing the night away.
Some close friends and maybe even your partner to go along with you, and you are all set for a wild night filled with dancing and drinking and having the time of your life.
21. Have a Beach Party
If the weather conditions are ideal, nothing is better than a fun-filled day at the beach.
The gentle waves of the ocean, the generous sun, your favourite drink in your hand, and a cozy environment where you can wear your comfy clothes and sit in the sun's warmth.
You can visit the beach with your friends or family and have a beautiful day out of it. Maybe play some volleyball under the sun or go for a swim in the ocean, it's your birthday party, enjoy it your way.
22. Murder Mystery Party
This one is trending, where one of your guests is playing the murderer, while the other is playing the victim, and the rest are the investigators trying to find the criminal.
The game is so engaging that your guests wouldn't get bored, and it would keep them occupied for the rest of the evening.
23. Board Games
Alright! who here loves board games?
I know that everyone does because it brings the happy memories of your childhood back, and what's better than playing board games with your family and friends with plenty of delicious snacks.
You can play plenty of board games, and we are sure that you haven't forgotten the old monopoly or a fantastic game of dungeons and dragons to engage you for the evening.
24. Milestone Birthdays
A milestone birthday is something worth celebrating with a fancy theme.
Maybe it's your silver jubilee or even golden jubilee birthday, don't you think you deserve something special. This is one of the best adult party themes.
A milestone Birthday party is incomplete without your best friends, family, colleagues, and maybe your special someone, Afterall, how often you celebrate your jubilee birthday parties. Select your favourite theme and special birthday cake, and get that party started.
25. Favourite Decade Party
Is there any particular decade that you are fascinated by and want to experience the feeling that comes along with it, then a decade party is for you.
Decade parties generally have a pre-set dress code, which should be followed by everyone present there.
Hold a costume contest, play iconic characters, and enjoy every aspect of your fabulous party, belonging to any decade you fancy.
26. Costume Party
Here is an interesting birthday party idea which is quite common. Costume parties are not for everyone, but they are magical events for geeks.
There is nothing better than a costume party for your favourite film and dressing up as your favourite character.
You would need to arrange some costumes in advance, set up your house according to the birthday party theme, and arrange a lot of food and drinks for an enjoyable experience.
27. Outdoor Games Party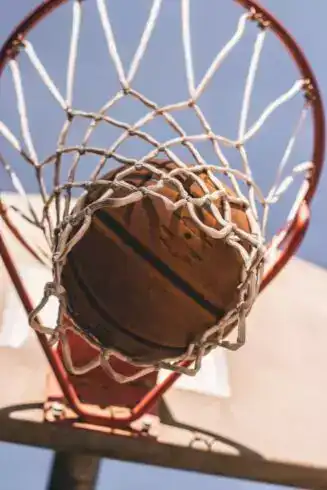 Do you enjoy sports? Why not spend your birthday playing your favourite outdoor games if you do. You could play football, volleyball, basketball, cricket, golf, rugby or even baseball, any game that you would enjoy playing with your friends.
A certain pitch is required to play various games, so you need to make sure that such a place is available for this event. You may even need to book these places in advance so that you don't face any problems on the day of your birthday party.
28. Trip Adventure
Is there any place you have wanted to visit or someplace you are fond of, then pack up your bags and get ready to go on a trip adventure for your birthday? This would be a unique opportunity for you to explore your favourite destinations.
A couple of close friends and family would suffice for this adventure trip, and you can book hotels and plan your trip to enjoy your birthday party to the fullest extent.
Conclusion
We have suggested several mind-blowing ideas that might interest you in spending your special day of the year uniquely and enjoyably. Whatever you decide, the main point is that you should have fun and create good memories for the rest of your life.
Our lives are short; let's make them memorable by planning these special events with your family and close friends. Time is a precious commodity, don't lose it away working, but try to spend some time with your loved ones, because you owe it to them and yourself.
We wish you a very happy birthday in advance and have a great birthday party.
Click here to read more with us.