As an affiliate-driven website, Icy Tales earns from qualifying purchases.
Radhakrishna Choudhury and his beloved wife Shakuntala Choudhury the founders of Avimee Herbal, have established that retirement is just a phase and age is a mere number. Radhakrishna Ji or his clients affectionately call him 'Nana Ji' (Grandfather), was concerned about the hair fall his daughter complained about. Still, instead of delving into home remedies or the usual advice, he decided to walk the extra mile for addressing his concern.
Shakuntala Ji, seeing his dedication joined in the process. He invested his time and energy in researching the causes of hair loss; he also tried to navigate to the remedies targeting these causes. They identified the herbs and other essential natural elements that fulfilled their requirement and launched the Herbal Hair Oil 'Keshpallav Hair Oil' under their brand 'Avimee Herbal'. The octogenarian entrepreneur couple is happily contented with the idea of serving people through their product.
Here is Radhakrishna Ji, in conversation with ICY Tales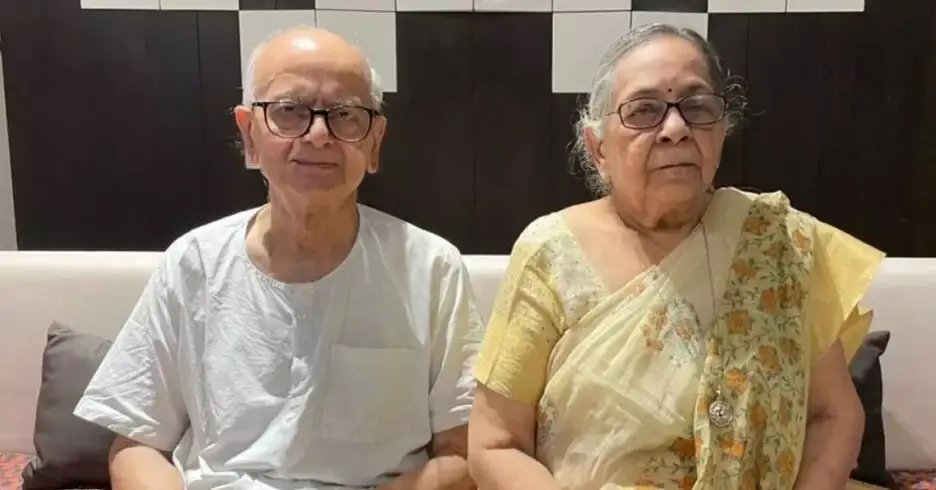 Q. People say learning and new beginnings have no age: would you tell what was your source of inspiration in taking up something like this at this age?
Radhakrishna Ji: My inspiration is the idea of serving people; I was constantly thinking at this age about how I could utilise my time towards helping people. I wasn't into generating revenue at this age; rather, I wanted an opportunity to serve people through my time and knowledge. This endeavour came as a blessed opportunity to do my bit for people.
Q. What is the motivation behind Avimee Herbal?
Radhakrishna Ji: The only motivation behind building the product and launching the brand is serving people and the community.
Q. What has been the significant challenges while setting up this business?
Radhakrishna Ji: I did not have any major challenges while setting up the business; the credit goes to my wife and family. Since I started from home, and during the lockdown anyway, we were sitting at home, so we started from our house. When my daughter-in-law posted about the oil on Instagram one day, we were flooded with orders, and it became impossible to manage them from home set up. So we then set up our factory, there my daughter, daughter-in-law, grandson and other family members started helping, which is why I did not face any such major challenges.
Q. Recently, the herbal sector is moving towards commercialisation- so do you think that will affect the products and their quality range?
Radhakrishna Ji: We do not intend to enter into the race of commercialisation. Many customers have raised concerns regarding 'what if our business blooms and then to make a profit, we reduce the quality of the product?' Here I constantly assure them and even continue to assure our customers that my motive is not generating profit from the business; instead, it is to serve people. Nothing is more precious than customer satisfaction. If customers use our product and are satisfied, their problem is solved that's the reward for me.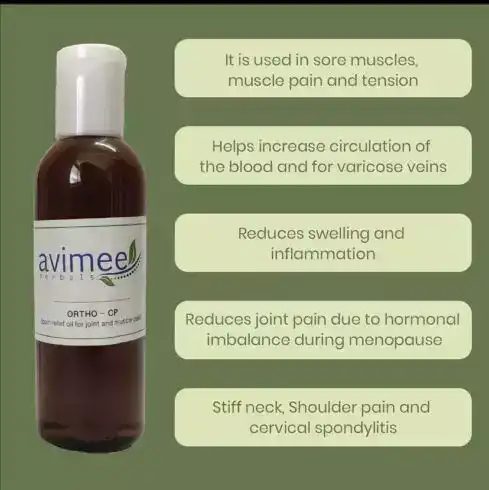 Q. How important is it for people to understand the significance of Ayurvedic goods? How can brands like yours convince people to switch from products that are harmful to us?
Radhakrishna Ji: I remember this Doha (proverb) "Bade badai na kare Bade na bole bol, Rahimaan Heera kab kahe laakh taka mera mol" (Great men do not talk about their greatness just like Diamond who never says his worth is in millions). It is not in our hands to convince people, but our product is in our hands.
If our product has its distinctive feature, our customers will automatically like it. Through word of mouth by the customers who were benefitted from the product, it gets its recognition in the market. If as a customer you have trust then try our product and after trying if you think it can be improvised let me know and I shall work on it to improve the product range.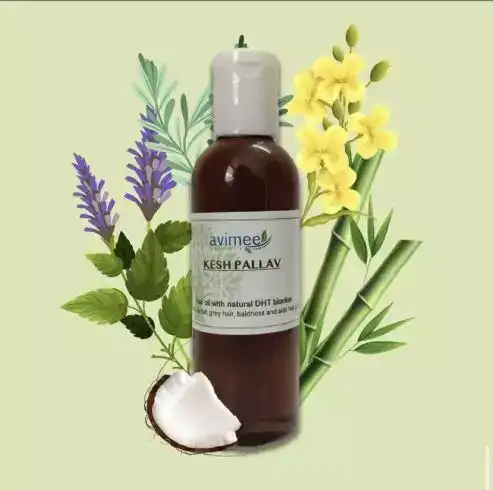 Q. How do Avimee Herbal compete with other brands selling the same Ayurvedic products? What sets you apart from other companies like yours?
Radhakrishna Ji: I have not felt the need to compete with other brands. I do not know what brand is good or bad, but I am confident that we use the finest materials to build our product. And thanks to valued customers who have used and loved the product have constantly been talking about it. One of my valued customers from Gurugram had called said, "Nanaji, you need not worry about the publicity of your product because your product is so unique that it's doing its own promotion through its quality and performance.
Avimee Herbal stands out because of its product; there is no harsh chemical. There are numerous hair oils available in the market, and many customers have reiterated that they use many products. Still, it was after using our product they got results. This inspires us to grow and make our product better for the betterment of people.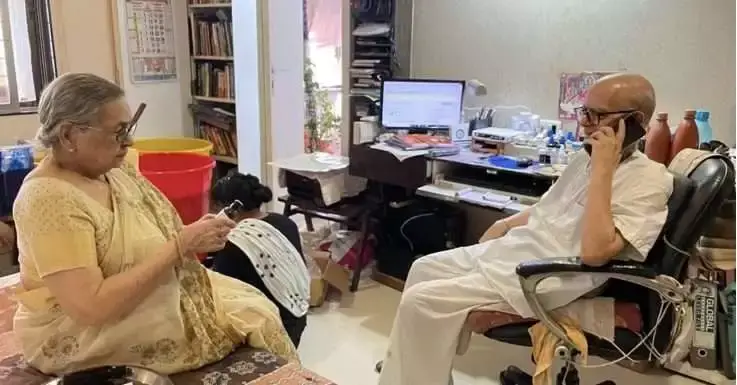 Q. What advice do you have for your younger generations/ entrepreneurs who are intending to enter into entrepreneurship?
Radhakrishna Ji: My single advice is hard work and determination. Whatever you do, whichever venture you take up, involve yourself entirely, give your time, patience and perseverance. Fully devote yourself to your work, put your mind, heart and soul into it definitely, success will come to you.
Q. Lastly, Would you like to tell us something more about your plans ahead?
Radhakrishna Ji: I am working on the inputs from my daughters and sons like you who have been using my products. Your love and support inspire us to continue working on developing the products. There are many suggestions on which I am researching to make a product catering to individual issues like early greying of hair etc. So I will try the product first and then launch these products in the market on successful completion of the trial.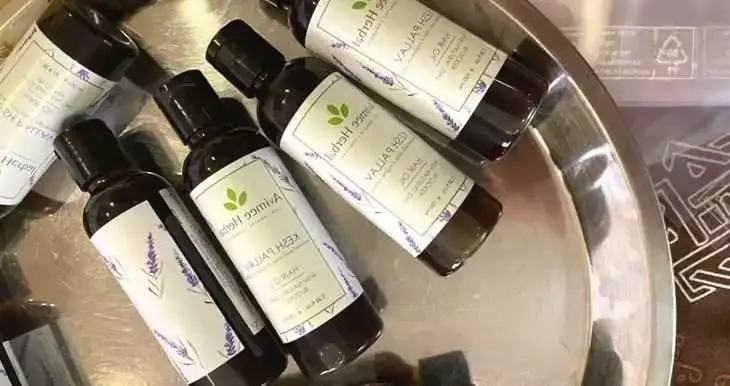 Radhakrishna Ji and Shakuntala Ji starting with Avimee Herbals with an aim to provide a toxic chemical-free hair oil to resolve problems like premature balding, excessive hair fall, greying and dandruff are doing an excellent job, solving problems and serving as an inspiration for all ages.