As an affiliate-driven website, Icy Tales earns from qualifying purchases.
Good and glowing skin types are not just a matter of heredity; our daily habits also greatly impact what we see in the mirror. Skincare is one of the most important routines one should do. A regular skincare routine using products made for your skin barrier is just as crucial for skin health as eating well and being hydrated.
Foundations have long been the go-to cosmetic item in every young person, makeup artist, and senior citizen's vanity kits due to their vast variety of skin tones. There are foundations for combination skin, normal skin, dry skin, and oily skin, among others.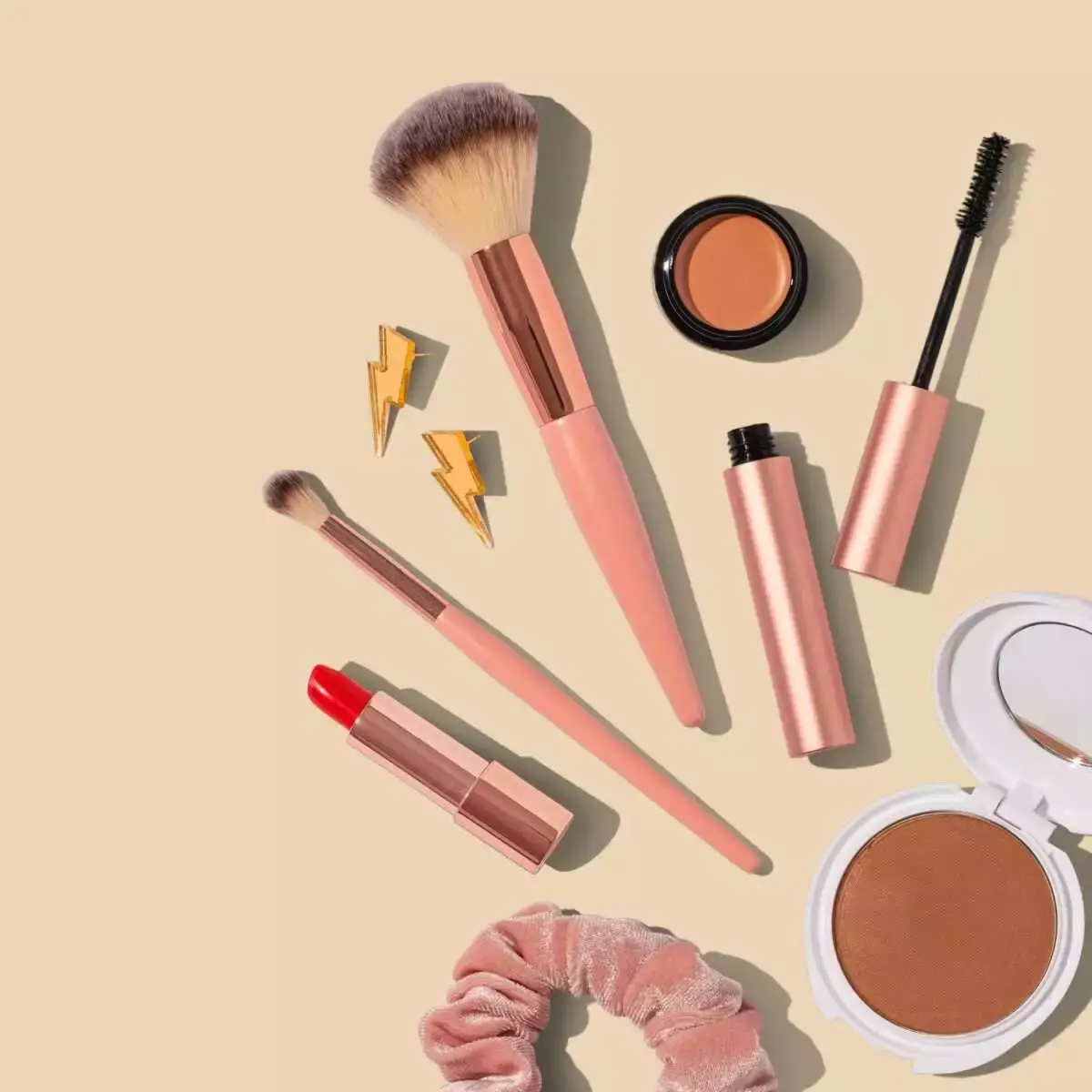 1. Skin types
Five skin varieties are frequently distinguished: normal, dry, oily, combination, and sensitive. Your skin type is mostly determined by the following three factors: the amount of water present in it; It also impacts its comfort and suppleness.
Oil content: The amount of oil in your skin determines how soft it is.
The skin's level of sensitivity determines how it will respond to certain components in cosmetics.
Although the majority of skin types are hereditary, your skin type may change throughout the course of your life. Thus, numerous factors can cause changes to your skin. Aging, climatic and seasonal changes, illness, or medication are a few examples of this.
Healthy or balanced skin is naturally hydrated, supple, and smooth. The appropriate ratios of oil, water, and certain compounds referred to as "natural moisturizing agents" are present. These are a group of water-soluble substances in the epidermis (called the stratum corneum).
The main traits of each skin type will be discussed, along with the best ways to take care of it.
1.1 Normal Skin
Normal (or balanced) skin has the proper ratios of water and oil, contributing to an overall equilibrium state. Of course, there may be days when the skin is drier or oilier than others. The rare flaw can also show up. These issues aren't particularly serious or challenging to fix. Still, No blemishes, no acute sensitivity, barely perceptible pores, and a smooth, luminous complexion are all characteristics of normal skin.
If you do, you're blessed to have it! In the end, you can utilize a variety of makeup items as long as your skin doesn't become overly shiny or look dull.
1.2 Dry Skin Type
Under normal conditions, each of our skin cells contains 95 % water. And the amount of water in the skin defines how supple or wet it is. However, dryness develops when there is insufficient oil production by the sebaceous glands to keep the water in.
Dry skin can range in severity from barely dry to very irritated. For instance, slightly dry skin may feel tight after washing, easily alleviated by moisturizing. Really dry skin, on the other hand, can be scaly, itchy, or inflammatory. Dehydrated skin is another name for dry skin.
1.3 Oily skin
The skin can become oily when the sebaceous (oil) glands secrete too much oil. Additionally, it may result in issues including pimples, blackheads, and acne. Specifications for oily skin include larger pore size, poor circulation, oily skin with a shiny appearance, blackheads, acne, spots, or other imperfections.
1.4 Combination skin
Combination skin might have dry or normal patches in some places and oily patches in others. This is the reason it is called a "combo skin." The T-zone, or the nose, forehead, and chin, is the most frequently greased area of the face. Your face has a T-shape from these features, hence the name.
The nose has the most active oil glands, followed by the chin and forehead in number. The phrase "normal with an oily T-zone" is sometimes used to describe this skin type.
1.5 Sensitive skin
Sensitive skin is a word used by laypeople rather than doctors. It typically refers to skin that responds poorly to particular cosmetics. It is beneficial to learn the causes. This enables you to avoid the triggers that cause it to react. You might have such a skin type for many reasons, but it's frequently a reaction to certain cosmetic components or product categories.
2. Foundations for combination skin
What does combination skin entail? What foundations work best for combination skin? We constantly ask ourselves these questions when looking for a foundation. Several cosmetics products are now available from different manufacturers suitable for all skin tones and types. Foundations have long been the go-to cosmetic item in every young person's and senior citizen's vanity kits due to their vast variety of skin tones.
There are foundations for combination skin, normal skin, dry skin, and oily skin, among others. Additionally, there are foundations for every type of skin, so if you're wondering which kind of foundation is ideal, it all depends on the texture and type of your skin. Normal-skinned people won't have any problems, but those with mixed skin may need to handle their makeup foundation carefully.
Sometimes you have dry skin. On occasion, it is greasy. Sometimes both apply. If your complexion fits this description, you most likely have combination skin. Finding the right Goldilocks product might be challenging because most people with this skin type have no shine in the T zone and chapped flaky cheeks. If you choose anything that is overly hydrating, by 5 o'clock, you will resemble a grease ball. Applying too much foundation might make your dry spots appear even dryer.
It can be difficult to choose the perfect foundation for mixed skin. Finding a hue that suits both your skin tone and your fussy half-dry, half-oily skin type is the second major issue, in addition to finding one that matches.
3. Types of foundation
There are many different types of foundations for combination skin available on the market today, depending on the requirements and needs of women. Make sure to choose the best foundations for combination skin and your mixed complexion.
a. Serum foundation:
The list of ingredients for serum foundations comprises a serum. Its serum-like formulation and liquid-like texture effortlessly integrate into your skin. It is the ideal cosmetic with skincare qualities.
b.  Liquid foundation:
Liquid foundations for combination skin types make makeup seem flawless. You must choose a liquid foundation. They are enhanced with hydrating and SPF ingredients to make your skin soft and supple.
c.  Powder foundation:
It offers your skin an airbrushed appearance while helping to mattify your face. A powder foundation is for you if you want to lighten the makeup base.
d.  Foundation sticks:
Because they are flexible, foundation sticks are valued. They assist you in achieving a consistent, even natural look.
e.  Cream makeup:
Cream makeup has a thick texture. A cream foundation is what you need on hand for an even finish and strong coverage.
f.  Mousse foundation:
Contrary to its name, mousse is neither overly thick nor thin. It is light, light in weight, and of the right consistency. Every foundation ought to have a natural appearance. Depending on your skin's tone, quality, and texture, you must select either a foundation with a glowy finish or one with a matte finish.
4. Best foundations for combination skin
Underneath is the list of the best foundations for combination skin:
 1. Lakme 9 to 5 Weightless Mousse
The finest foundation for mixed skin is the Lakme 9to5 weightless mousse foundation. You can easily use this lightweight foundation every day. You won't even notice this foundation on your face after applying it.
It delivers a matte look all day long and is simple to integrate into the skin. It has a fresh recipe and is an incredibly silky and wonderful-feeling foundation. People can choose from a variety of hues depending on the tone of their skin.
It has an incredibly light, mousse-like texture that spreads easily on the skin. Lakme advises using it with your fingers for optimum results. Its scent is quite reminiscent of synthetic cosmetics. It doesn't last long, though, and isn't particularly strong.
This foundation has a sheer to light coverage ideal for everyday wear because it appears natural and isn't overdone. If you are fortunate to have healthy skin with only minor flaws, this effectively balances out flaws and gives you a day-long fresh-faced appearance. However, to achieve the proper coverage, you must use concealer if you have dark circles, blemishes, or acne scars.
 2. L'Oreal Paris Liquid
The L'Oreal Paris foundation is stain-, sweat-, and water-resistant. It features a buildable formula that lasts all day and is suitable for all skin types. It ensures that your makeup stays fresh for a long time and blends seamlessly with the skin while allowing it to breathe.
Your skin is shielded from UV light damage by an SPF. Apply a flawless foundation to the T-zone first, then blend outward. Use Infallible powder or any other setting spray to complete it. The ultra-thin liquid formulation absorbs oil and sweat. The possible wear time of 32 hours.
 3. Maybelline New York Super Stay 24H
This liquid foundation also features SPF and oil-absorbing technology. You might bid farewell to shiny faces because they reduce pore visibility. It is a necessary cosmetic item for those with normal to oily skin. The substance is light in weight and spreads evenly.
You can wear this foundation for a long because it doesn't leave your skin looking cakey or uneven. Saturated colour pigments in this long-lasting foundation provide an ultra-transforming result. The beautiful cosmetic result lasts all day thanks to the lightweight, high-impact coverage product sliding onto the skin.
The consistency is just right—not too thin or thick. It has the ideal texture and is simple to combine. A makeup brush or a sponge may be easily spread out and incorporated.
 4. Mamaearth glow serum
The Vitamin C and turmeric in Mamaearth Glow Serum Foundation provide long-lasting coverage for 12 hours. This foundation feels like a second skin and doesn't cake or wrinkle. It has a dewy base that seamlessly integrates into your skin. There is a foundation for every skin type. Make your base makeup in a simple manner, whether it has a sheer, medium, or high coverage.
This foundation has gotten a ton of praise, earning 4.6 out of 5 stars. It provides your skin with a 2X immediate shine and a buildable, up to 12-hour-long coverage! Because it is made with natural ingredients, you receive a burst of colour and a dash of tenderness. Get the skin you feel most at ease in because this foundation can be easily built.
 5. SUGAR Cosmetics-Ace Of Face-Foundation Stick
This foundation stick comes with a handy built-in brush to make mixing your makeup easier. It has a weightless composition that is durable and waterproof. It offers an entirely matte finish that endures (up to 12 hours).
Depending on the situation, this foundation stick can be used as a concealer or a foundation with medium to high coverage. This foundation can be blended easily with the aid of brushes, sponges, or even just your fingertips in the cosmetics industry. There are 21 different colour options for this foundation. At first, there were only five shades. 16 new hues have recently been added to this line by Sugar for females of all skin tones.
 6. Wet 'n' Wild Photo Focus Matte Liquid
The new high-performance, skin-perfecting foundation underwent thorough road testing in seven lighting scenarios to produce gorgeous, camera-ready makeup. With this revolutionary solution, a white cast won't bother you anymore; the light-adjusting complex keeps you selfie-ready wherever you are, anytime.
Seven lighting scenarios were used during the test, both with and without the flash. With this matte, light-diffusing product, you'll have #nofilter perfection. The soft focus is colour-matched to work with all undertones and has a matte, second-skin finish for a natural appearance.
 7. M.A.C Studio Fix Fluid
If you're looking for outstanding coverage and wear time, nothing compares to MAC's legendary Studio Fix Fluid. This foundation provides medium to full coverage, a matte finish, and SPF 15 protection. It is easy to apply, build, and blend while controlling shine and grease. Your skin will look shinier and nearly poreless by the end of it.
Choosing from more than 60 colours may help you locate your perfect fit. This foundation can be used as a foundation or concealer and boasts a weightless, waterproof consistency that lasts an unheard-of 36 hours. You get a silky-smooth finish with this nourishing waterproof foundation. This foundation has a 4.2 out of 5-star rating on Amazon and works wonders on the skin.
 8. Faces Canada Ultima Pro HD
The Faces Canada Ultima Pro HD runway-ready foundation is made to offer a strong, discrete coverage that seamlessly matches your natural skin tone. Its carefully chosen components combine to create the ultima pro HD runway-ready foundation, which not only brings out your skin's natural glow but also nourishes the layers beneath thanks to the anti-aging effects of organic red orange extract and the radiance of gold particles.
The following advantages of the formula's 40% infusion of 100% organic red orange extract are: skin cell life is preserved, the skin is shielded from environmental aggressors, and the skin's response to chemical challenges is improved. Available in 6 hues.
 9. Revlon Colorstay Liquid
Revlon Colorstay liquid comes under the best foundations for combination skin. With medium coverage, this foundation will give you a natural appearance. Its oil-free composition and SPF 15 shield your skin from the sun's harmful UV rays.
There is no aroma of any kind in this foundation. It provides you with a matte appearance and a toasty golden hue. Additionally, it provides 16 hours of long-lasting, great coverage in total. It provides incredibly even coverage by obliterating wrinkles and streaks on your face.
SPF 6 protection and medium to full coverage. For a faultless appearance, the foundation should be applied evenly. Revlon's Color Stay makeup for mixed or oily skin has soft flex technology, which won't rub off with regular use. The oil-free formulation manages excessive oil production and looks and feels natural.
 10. Clinique 'Even Better Makeup'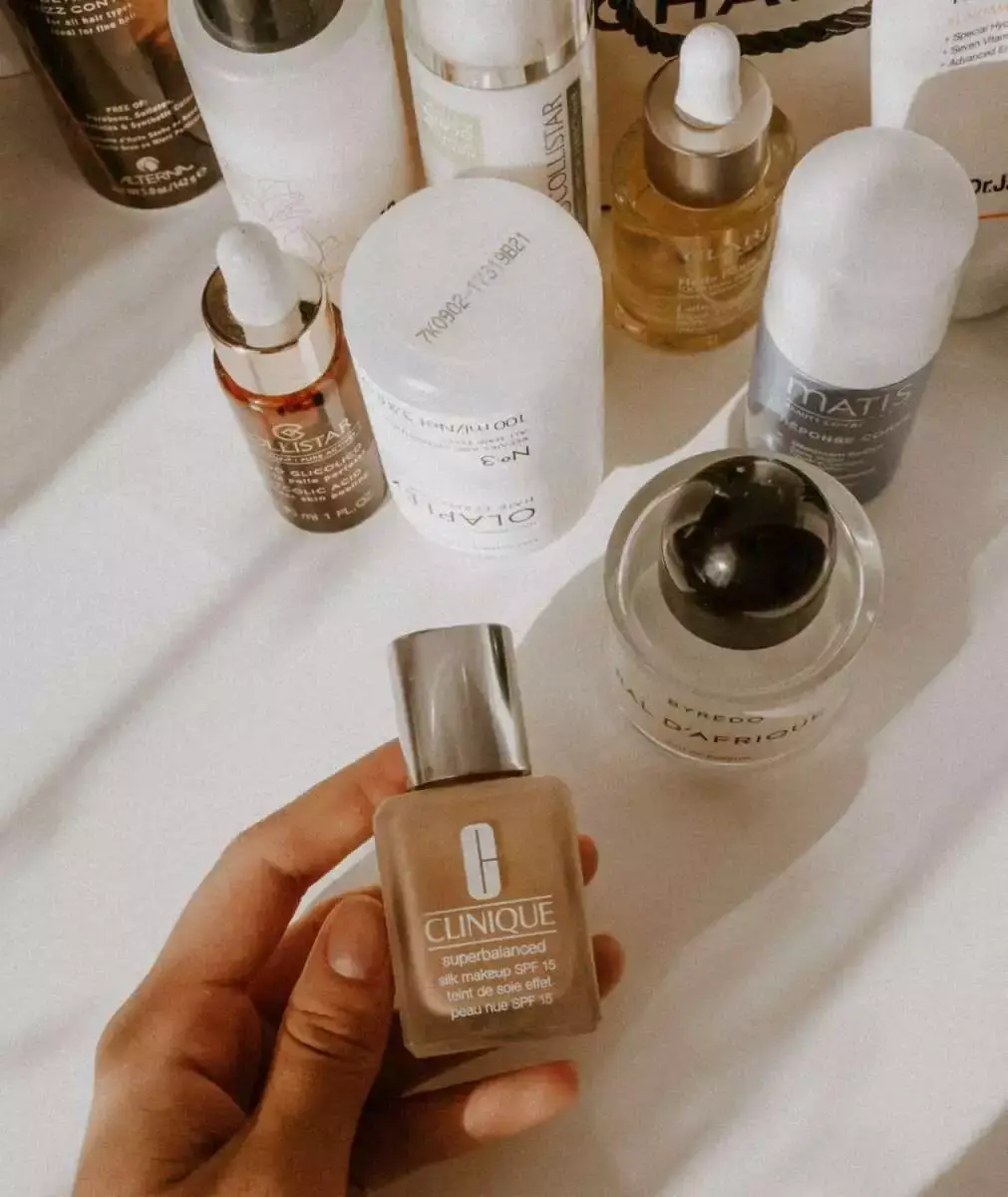 This foundation gives you a finish that looks natural. This foundation was designed for those with combination skin. Your skin looks beautiful after using it since it evens and corrects it. With the help of this foundation, you can easily start applying various layers of makeup on top of a consistent base.
One ounce of Clinique Even Better Makeup SPF 15 Dry Combination to Combination Oily Skin
5. What To Look For While Choosing Foundations For Combination Skin?
i. Ingredients
While Choosing foundations for combination skin. The ingredients, which include peptides, vitamins, and hyaluronic acid, are effective. If you have oily skin prone to acne, choose a foundation with salicylic acid.
Hyaluronic acid promotes skin renewal, hydration, and suppleness with no breakouts or allergies. Together, vitamin E and vitamin B3 help to hydrate and smooth the skin. Additionally, it lessens hyperpigmentation, wrinkles, and fine lines—all signs of aging. Peptides or amino acids boost collagen synthesis to improve skin texture.
ii. Finish
When choosing foundations for combination skin, you should also check the finish of it. There are matte and sparkling effects for foundations. You can select any type of finish. Choose the matte finish if you believe your skin is shining and greasy. If your skin is dryer, opt for a glow finish instead.
iii. Sunscreen
Any foundation for combination skin that contains sunscreen is a great choice because it does not require a second layer of defence. It also protects your skin from harmful sun rays. Select a broad-spectrum foundation or one with an SPF of at least 30.
Foundations for them have resolved all problems associated with applying makeup for ladies with mixed complexions. It's not as tough as you imagine finding a foundation for mixed skin. You may be unable to pull off your makeup look because of the simultaneous dryness and oiliness you encounter. But for those of you who are makeup artists, foundations for mixed skin have come to the rescue.