As an affiliate-driven website, Icy Tales earns from qualifying purchases.
Brothers is a typical Hindi dramatic movie with loads of desi twists. The film starred Akshay Kumar and Sidharth Malhotra in the leading roles. After a while, Jackie Shroff and Shefali Shah play supporting roles. The film is an official remake of the 2011 Hollywood film Warrior. The release date is August 14, 2015.
Bollywood has shown many movies and songs that portray brothers' relationships, so it isn't something new. Some are related to love, and some are related to hatred. But this time, there is a unique twist to the brothers' relationship – they are both excellent in the fighting ring.
About the Story
The movie starts when Gary Fernandes (Jackie Sharroff) is finally out of jail, but only one son, i.e., Monty Fernandes (Sidharth Malhotra), comes to pick him up. Gary is agitated and asks why David Fernandes (Akshay Kumar), the other son, did not turn up. To which he did not have an answer.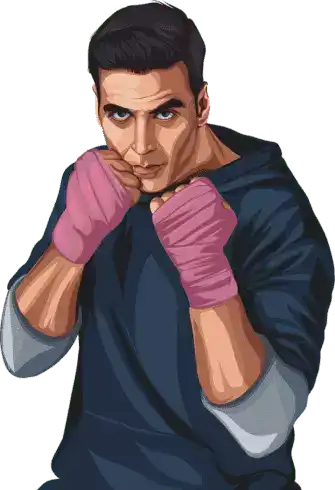 David Fernandes (Akshay Kumar), the elder son of Gary, lives his life happily with his wife Jenny Fernandes (Jacqueline Fernandez) and struggles to fulfill the expenses of their daughter, who suffers from kidney disease.
Various situations arise where both the brothers hate each other to the extent that things get out of control, and they cannot bear the company of each other at all. David does hate not only his brother but also his father for killing his mother, Maria. Even after Gary realizes his mistakes and apologizes a million times, David doesn't forgive him.
Both David and Monty turn up to become underground fighters to meet their own needs. Monty wants to be known by everyone and show Gary that he is better than David. However, David's only aim was to earn enough money for his daughter's treatment.
Due to their respective circumstances, both join the R2F (Right to Fight ). It is an MMA competition (Mixed Martial Arts ), where the winner gets nine crores. They entered as Indian players and fought against all the other national and international players.
A time comes when they both fight against each other they seem to hate each other but can't hurt each other, and in the end, David wins the fight.
The Up Side
Brothers have shown the relationship between two humans and their emotions. The movie is not the same as Warriors, and it felt the film's director Karan Malhotra just lost track while making the remake.
Few songs like "Mera Naam Mary," starred by Kareena Kapoor, became a super hit. While few of the songs like "Sapna Jahan " did not do so well. The screenplay of the movie is well done and fascinating.
The film's background score is average. The film is not a Bollywood masala but has a desi twist indeed. Brothers is a decent one-time family watch movie. The box office collection of Brothers was good but did not manage to cross 100 crores.
Verdict: 3/5 
Originally posted 2015-09-02 05:10:37.