Russian is one of the most difficult languages to learn. There is a whole process that starts from the very basics, learning the Russian alphabet and then learning about the language's syntax.
Russian grammar might look difficult, but it is easier when taught clearly and without getting too technical. Russian grammar is similar to that of French and German.
But along with learning Russian, you need guides to quickly translate words that you don't remember or aren't mentioned.
Even if you are not learning the Russian language, you might want to translate certain words at times in certain situations, and you might look for translation services that work quickly and accurately.
No Worries, We Have A List Of Translation Services That Translate Words Or Phrases Trom English To Russian Or Vice Versa.
All these translation services have their own individual features and advantages. They are a quick way to translate English to Russian and Russian to English.
Reverso Context is an Al-powered translation and dictionary tool. It helps you to translate words, phrases, expressions, and texts through the services it provides. You can use this site either on your mobile or on your laptop.
The words are translated and distributed clearly. They are distributed according to the translations and grammar sections. It also allows you to listen to the pronunciation of the word that is translated.
Reverso Context has around 100+ Language pairs, billions of translations, and 60+ million users who use the translation service.
You can either translate English to Russian translation or Russian to English. You can also search for other languages which are available on the website that can be translated.
Reverso Context also has an alternate website, Reverso Documents, which helps translate lengthy documents, official documents, market analysis, PowerPoint, and more.
However, while Reverso Context is free of charge, Reverso Document charges for translating the documents.
Systran translation service provides quick Russian translation of texts, documents, and presentations. It is very helpful when it comes to translating important documents in Russian and immediate responses.
The translation service is free and efficient in its functions. It is also as accurate as it can be in its translation.
You can use Systran anywhere and at any time. You can translate web pages too through Systran. You can easily translate your information to Russian through Systran and its products.
Systran offers a range of products and just Russian Translation, and it offers a variety of languages. Systran is one of the leading choices of different companies for their translation work and translation of their web pages.
Yandex Translate offers a variety of translations to the Russian Language. It can translate things like text, documents, web pages, and even images. It is an online translation service and online dictionary.
It is a website and a mobile application that helps you translate your documents to the Russian language. It can translate whole texts and entire websites from English to Russian in minutes.
All the translations come with examples, phrases, or words separated, and it also has pronunciations available with the translation. You can hear the translated material and understand the pronunciation of every word that is translated.
Along with the Russian language, it offers other 98 languages which it can translate into or from. It is very handy and easy to use.
LEXILOGOS: WORDS AND WONDERS OF THE WORLD
LexiLogos is a translation service that redirects you to various other online dictionaries and online translation services that provide accurate Russian translation.
LexiLogos may not provide as accurate results and is only able to translate material into simple sentences. You may need to make changes to the translated material on your own. But on the other hand, it leads you to multiple other translation services and lets you compare the translations to give you as accurate a result as possible.
You need to type in your text in the text box and select the translation website you wish to translate it from. It provides you with a range of options like Yandex Translate, Prompt, Google, Deepl, Bing, Reverso Context, and more.
It allows you to Translate from Russian to English and English to the Russian language through the help of different translating sites. It acts as a medium to lead you to other helpful translating services.
Along with text translation, it also offers web page translation through a different medium.
Translate.com is one of the free translation services available online, translating your documents, texts, and phrases quickly.
The website also gives a few examples of both languages and gives you brief details about the common words or texts commonly translated.
It has more than 90+ pairs of languages that it offers to translates. It provides you with information regarding the Russian language and English language worldwide, the estimates, and where it is used often.
It has its own products and other services which it offers on charge. Along with free translation, it also allows you to hear the pronunciation of the word. It even gives you the option of getting the translation from a professional translator and not just an online translation.
Cambridge Dictionary (English-Russian Dictionary)
Cambridge Dictionary provides you with meanings and examples of the words translated from English to Russian. It gives you examples, nouns, and a proper dictionary structure. The examples are chosen carefully for your better understanding.
It shows you the popular searches that people commonly lookup. The Cambridge Dictionary is more useful for intermediate learners of the language. It gives you definitions that match several different meanings in the Russian language, which might make it difficult for beginners to understand.
It lets you hear the pronunciation of the words and the sentences too. It shows you alternate words and examples to make it easier for you to understand the material you are searching for.
Cambridge Dictionary is versatile in nature and can be used for several other languages too. It gives you a complete A to Z dictionary for Russian translation and other languages. It is based on the Cambridge English Corpus, which is used by billions of people.
Lexicool is one of the sites which is similar to LexiLogos, it redirects you to a different translation service website that translates the material for you, whether it is a text, phrase, or document.
It has translation available for both ways, from Russian to English and English to Russian. It will direct you to dictionaries like WordReference, Lingea, Multitran, and Pons.
Along with the dictionary, two translations give you the option to choose from. You can either translate a text, phrase from the Russian to English translation or English to Russian Translation. These translations are done via Google Translate, Deepl, Microsoft, Yandex Translate, and more.
And then, there is Contextual translation which is available through Reverso Context and Linguee. Lexicool also gives you a monolingual dictionary to search in the Russian language itself and get results in Russian.
It also has various other options for Russian language understanding with an online dictionary and online translation service. It has sites that help you with Russian grammar like verbs, adjectives, and other grammatical features.
It also provides you with an Etymological dictionary and a Russian Slang dictionary to help you understand the language at a deeper level and localized level.
Other sites that it arranges for you translated like a Big Russian Encyclopedia and Wikipedia in Russian.
JK Translate: Bridging 2 Worlds
JK Translate is a certified Russian translation agency that caters to your every translation requirement at a reasonable price. Russians are considered very passionate in nature, and it is the same for the people who work at this site.
It provides you with services that help you in your line of business and your group of people who need translation services. They offer you online help, too, a quick chat to sort out your questions and doubts.
They have certified translators who are certified from US Institutions and have reliable qualities as a translator. The translators on the website are sworn in the courts, so the documents and material they translate come with their sign and stamp.
JK Translate has a wide range of customers from business lines and private individuals from around the world.
They offer clear prices, quick translations of your material requirement, and guarantee 100% satisfaction with the results.
They specialize in marketing translations, sworn translations, legal translations, medical translations, website translations, and technical translations. They also offer other languages along with Russian.
Russian Translation Pros is a US-based translation service that arranges translations of your documents ranging in different technicalities. They give Russian language solutions depending on the customers' demands. They have been in business for more than 13 years now.
It aims to cater to every demand and expectation of the customers. The quality of translation is always high.
They offer a range of Russian translation services like Certified translation, legal translation, medical documents translation, Audio and video translation, and interpretation services.
Several different companies put their confidence and trust in Russian Translation pros. The companies include History channel, Chanel, JP Morgan, Johnsons & Johnsons, and more.
They have flexible prices for every project and customer. The prices are kept affordable so that the customer can get translations at a reasonable fee. All the charges differ from customer to customer and depending on the projects involved.
Their translators and interpreters are spread across the US and Canada. US states like New York, Sacramento, California, Illinois, Miami, Washington, Phoenix, and more. In Canada, Vancouver, Calgary, Edmonton, Winnipeg, and more. They serve in all 50 states of the US.
You can contact them online through email or call them for any questions and proposing a project. Their business hours differ on weekdays and weekends. From Monday to Friday, their working hours are from 8 AM to 12 AM EST. On weekends, it is 9 AM to 11 PM EST.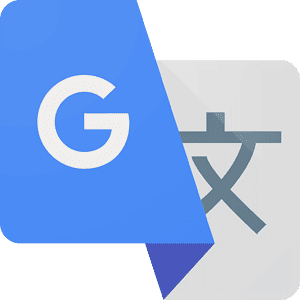 Google Translate is a common and popular choice for an online translator. Google Translate can virtually translate whatever you wish to translate.
Google has a basic interface, but you come across several different features that help you search and understand the language more clearly when you actually use it.
You can enter your text in any form for it to be translated. You can enter a text or phrase and translate it from Russian or Russian to English. You can also upload documents that you wish to translate or websites that you wish to read. It will translate the material for you in minutes.
You can use the audio feature too, either entering it to translate or to understand the pronunciation. Google Translate also gives you alternate words or phrases for the text you entered to translate. It lets you play the pronunciation of the word slowly for you to comprehend and help you use it properly clearly.
You can copy or paste your text and the translated text. There is a feature of history so you can revisit your earlier translations.
If you wish to contribute your own translation, you can do that too on Google translate. You can contribute your version of translation on Google, which will help others verify the results of their own search.
Like the above-mentioned translation services, more websites will help you with your Russian translation, such as FluentU, Prompt, Deepl, Smart Link, Bing Microsoft Translator, and more.
Some of these translation services charge money, but they provide you with high-quality translation in return. They also offer certified translators and promise to help you with your work in a very professional manner.
Even though you might be in the process of learning the language, you might need the help of an online dictionary or online translator to get your results quickly.
Have fun translating and learning the Russian language with the help of these translation services. It might be impossible to translate every word into Russian on your own, so through these translation services, you can remember every word and translate it immediately.