What are the different types of psychology? Are you also a curious person who is new to the concept of "Psychology" and wants to know all about it? Then, don't worry; your dilemma ends right here.
Keep reading to know all the aspects related to psychology and different types of psychology.
What is Psychology
According to the American Psychological Association, Psychology is the study of the mind and behavior and the working of the mind and its effects on behavior.
Human psychology is the science of mind and also behavior. Human development refers to the physical and cognitive development of humans throughout their lifespan.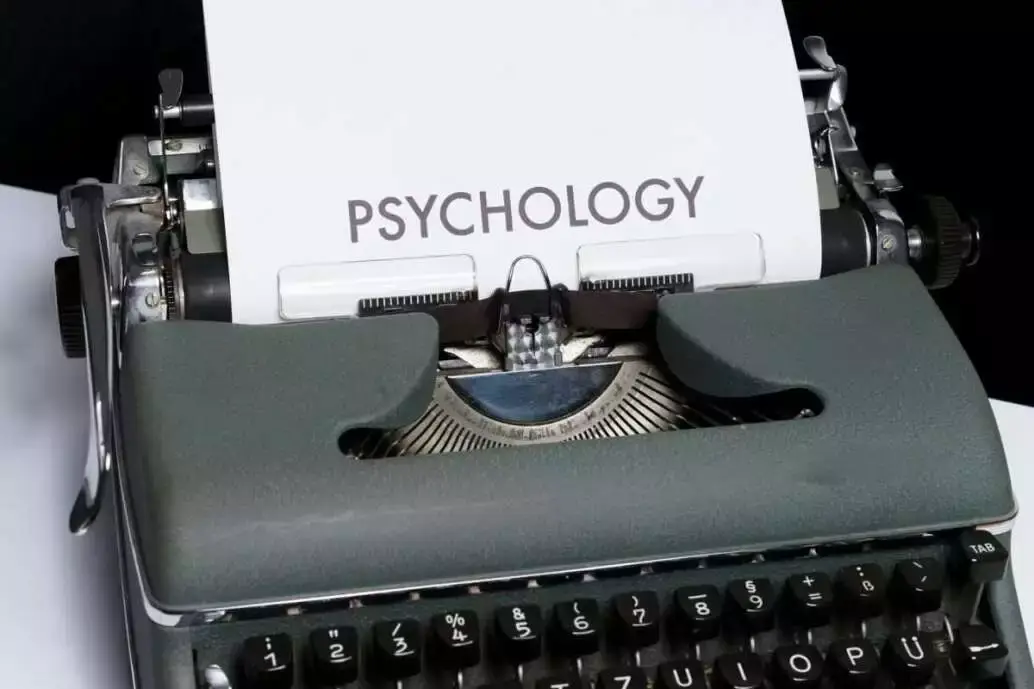 From Where Did The Term 'Psychology' Derive
Psyche is a Greek word that means breath, mind, soul or principle of life, and the Greek word logos means word or reason, so the term psychology is derived from these Greek words.
Known as the father of psychology, Wilhelm Maximilian Wundt had started the first psychology laboratory in Germany. The five founding fathers of psychology are Sigmund Freud, Carl Jung, William James, Ivan Pavlov, and Alfred Adler.
Margaret Floy Washburn is known as the mother of psychology. She was best known for her experimental work in motor theory development and animal behavior.
The purpose of psychology is that it helps to enhance one's life, and it benefits society as well.
William James is known to write the first psychology textbook known as Principles of Psychology in the year 1890.
Who is a Psychologist
A professional who practices psychology and studies normal and abnormal mental states, emotional processes, social processes, cognitive processes, perceptual processes and behavior by doing experimentation and being an observer.
Difference Between a Psychologist and Psychiatrist
Psychology is the scientific study of mind and behavior and how the human mind thinks, behaves, and feels in different social settings. They are known as the experts in human behavior.
Psychiatry comes under the branch of medicine, which deals with the treatment of mental illness, emotional disturbances, as well as abnormal behavior. Abnormalities related to biological, neurological and biochemical that help in the diagnosis of the mental illness and for prescribing medications for their treatment is looked upon by the psychiatrists.
The treatment is done via therapies that are done by psychologists. The treatment for mental issues is done via medications which are done by psychiatrists.
Training and Education of a Psychologist and Psychiatrist
For psychologists, a bachelor's degree, master's degree, a doctoral degree in the psychology field is compulsory. A postdoctoral fellowship to count in as an additional experience under supervision is also necessary before they get to treat the clients.
For the psychiatrist, a bachelor's degree before attending medical school and to prescribe medication, necessary knowledge about pharmacology, disease, neurology, biology, and anatomy is required to be studied. A residency is completed, which is about the duration of 4 years before getting their licensure.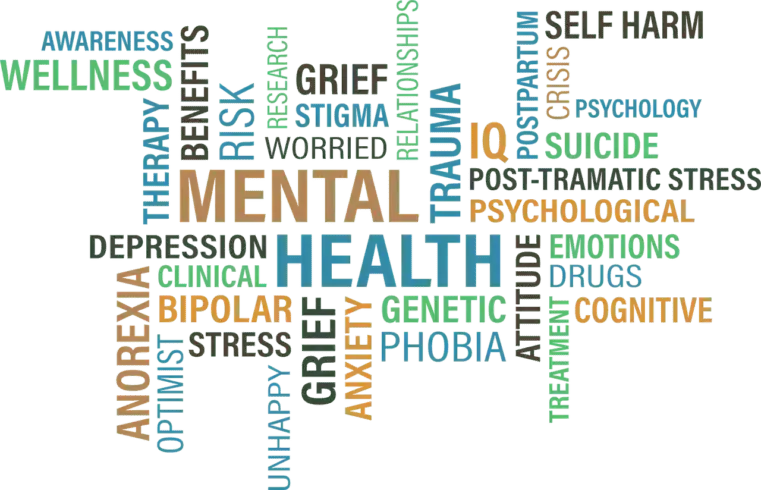 Different Types of Psychology
Lets know what are the different types of psychology:
1. Types of Psychology: Abnormal Psychology
It deals with psychopathology and abnormal behavior in a clinical context.
a. Anxiety disorders: It is a mental health disorder characterized by feelings of worry, fear or could be anxiety. These all are that strong in such a way that they do interfere with one's daily activities.
b. Somatoform disorders: People experience significant physical symptoms. There is no actual organic cause.
c. Dissociative disorders: It is a form of mental illness. It involves breakdowns of memory, disruptions, awareness or perception.
d. Mood disorders: It is a form of mental health problem which affects a person's emotional state. It is also known as an affective disorder.
e. Schizophrenic disorders: It is a form of serious mental disorder. It affects the person's ability to think, feel and also behave clearly.
f. Personality disorders: It is a group of mental illnesses that includes a long-term pattern of unhealthy, inflexible thoughts as well as unhealthy, inflexible behaviors which interfere with how people interact and their work.
g. Drug addiction: It is also known as substance use disorder which affects the individual's brain as well as behavior. It does lead to the inability to control the use of an illegal drug. It could be a legal medication too.
The difference between substance abuse and drug addiction is that the former is the usage of the drug is done in a harmful way. Substance abuse may not lead to addiction.
2. Types of Psychology: Behavioral Psychology
Behavioral psychologists work with 2 types of conditioning.
Classical conditioning: It is a form of learning wherein a conditioned stimulus becomes associated with an unrelated unconditioned stimulus. It is used to produce a behavioral response which is called a conditioned response.
Operant conditioning: A method of learning wherein there are rewards and punishments for one's behavior.
Specialized areas:
a. Behavioral therapy: It uses the principles of learning to reduce unnecessary responses. A range of techniques as well as treatments has been used that change a person's response to a specific situation.
b. Cognitive therapy: It changes the way an individual thinks about the triggers of one's disorder. It is a talking therapy.
c. Applied behavioral analysis: It is also known as behavioral engineering and is a scientific technique. It is the understanding of how the behavior works in real-life situations. This is done to increase the behaviors which are helpful, and it decreases the behaviors which are harmful or affect learning.
3. Types of Psychology: Biopsychology
Types of psychology under Biopsychology
a. Physiological psychology: The neural mechanisms of perception, as well as behavior through direct manipulation of the brains of non-human animal subjects in controlled experiments, is being studied.
b. Psychopharmacology: It understands the mechanism of drug action. The goal is why that effect occurs.
c. Neuropsychology: It studies the relations between brain processes and mechanisms and relates those to behavior as well as cognition.
d. Psychophysiology: It is related to the physiological basis of psychological processes. The study of physiological signals that are recorded from the body as well as the brain to the mental processes and disorders.
e. Cognitive neuroscience: It is related to the study of biological substances underlying cognition which is related to a specific focus on the neural substances of the mental process.
f. Comparative psychology: It is the study of animals to find out about humans.
4. Types of Psychology: Biological Psychology
Streams coming under Biological psychology are:
a. Behavioral neuroscience: A study of developmental mechanisms, genetics, human physiological behavior and other animal behaviors.
b. Cognitive neuroscience: The study of how the brain enables the mind.
5. Types of Psychology: Clinical Psychology
Clinical psychology is related to the practical application of the findings, and clinical psychologists also study the research methodologies in the treatment as well as the diagnosis of mental disorders.
Clinical psychology is also providing continuing as well as comprehensive mental and also behavioral health care for individuals and families.
Clinical psychologists are mental health professionals with training that is highly specialized for the diagnosis as well as for the psychological treatment of mental, behavioral and also emotional illnesses. A clinical psychologist is being paid well. Clinical psychologists are not medical doctors.
6. Types of Psychology: Cognitive Psychology
Types of psychology under Cognitive psychology
a. Psychodynamic: It is related to forces that are mental, or it could be emotional. The processes that develop in early childhood mostly and their effects on mental and behavioral states.
b. Humanistic/Experiential: Cognitive psychologists help the client to gain the belief that all people are inherently good. It does acknowledge the spiritual aspiration as an integral part of the psyche.
c. Behavioral and Cognitive Behavioral: Cognitive psychologists use principles of human learning, development, cognitive processing in overcoming the behavior problem of emotional thinking.
d. Systems or family therapy: It considers the family unit as a complex social system where the members are required to interact so that it would influence each other's behavior.
7. Types of Psychology: Counselling Psychology
Types of psychology under Counselling psychology
a. Psychodynamic or Psychoanalytic: It includes simplification of a deeper understanding of one's emotions and other mental processes.
b. Behavioral counselling: Counselling psychologist helps to identify and help to change the potentially self-destructive or unhealthy behaviors.
c. Humanistic counselling: Humanistic counselling psychology is used for helping the individual to develop a stronger, healthier sense of self as well as access and help in understanding their feelings.
d. Constructionist counselling: Counselling psychologists states that human beings are the meaning makers in one's lives and construct their own realities.
e. Systemic counselling: It is related to the interactions as well as the relationships which is present between groups that are there to help address any problems and to move on.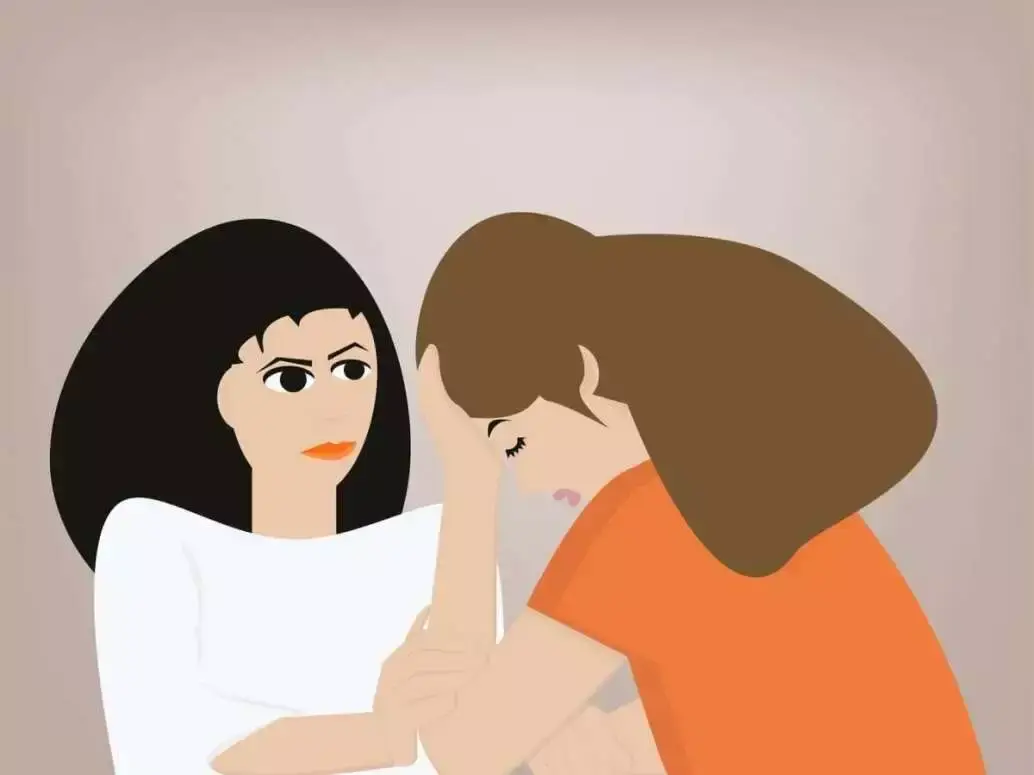 8. Types of Psychology: Cross-cultural Psychology
It tries to understand the cultural as well as the identity issues that impact one's individual's mental health.
9. Types of Psychology: Community Psychology
Types of psychology under community psychology
a. Community mental health: It is related to the study of individual's contexts within communities and also includes the wider society and how the relationships are of the individuals to the communities and the society.
b. Cross-cultural psychology: Cross-cultural psychologists helps in the study related to how cultural factors influence human behavior.
c. Public health: Public health psychologists can work for private as well as government organizations and industries as consultants. Public health psychologists find out the link between emotional well-being as well as physical health or illnesses.
d. Environmental psychology: Environmental psychologists find out about how people work and respond to the world around them. Its aim or goal is to focus on the transactions between individuals as well as their surroundings.
e. Ecological psychology: People come across different types of environments throughout their life, which influences one's behavior on many levels.
10. Types of Psychology: Consumer Psychology
Types of psychology under Consumer psychology
a. Complex buying behavior: Consumers are highly involved with the purchase, and also, the brands are significantly different.
b. Variety seeking buying behavior: Consumers are not involved or interested in the purchase. However, brand differences are significantly different.
c. Dissonance reducing buying behavior: Consumer has a conflict or tension while purchasing a product. The consumer is involved, but the brands are shown as a little different.
d. Habitual buying behavior: Consumers' involvement is low, and the brand differences shown are small.
11. Types of Psychology: Criminal psychology
Reducing the crime could be done by understanding the criminal's mind. If the problem is understood as to why the crime is being done, it could be stopped from happening in the future.
12. Types of Psychology: Developmental psychology
a. Educational psychology: Educational psychologists help in supporting the schools as well as the local authorities to improve the children's experiences of learning. It is concerned with the scientific study of how human learning can be.
Educational psychologists help the teachers to motivate the students how to memorize or how to learn. Educational psychology is concerned with how people learn, their teaching methods, individual differences, etc. A degree in educational psychology can help educational psychologists to work in schools, organizations as well as private practice.
b. Child psychology: It is the study of the subconscious as well as conscious childhood development where the child psychologists help to observe the child's interaction with the parents, the world, and the surroundings in order to understand their mental development.
c. Forensic psychology: Forensic psychologists study with relation to the investigations, research studies, consultation, assessments, etc. Forensic psychologist includes the knowledge application and methods of both civil and criminal legal. Forensic psychologists who work with the legal system must know the criminal behaviour, the knowledge of the law, the social issues and to know to conduct a psychological assessment.
d. Child development: It is related to helping children who have problems or issues in their mental development as well as emotional development.
e. Cognitive psychology: Cognitive psychology is the study of how the human brain works, which includes the thinking process, remembering, and learning process. Cognitive psychology is based on two assumptions: Human cognition can be revealed fully, at least in principle, by scientific methods, and the internal mental processes can be based on rules or algorithms.
f. Cultural psychology: It is related to the study of how cultural practices, institutions, and meanings influence societies as well as individuals. It also includes other mental processes like perception, creativity, attention, reasoning, etc.
13. Types of Psychology: Experimental psychology
Experimental psychology is related to the work which is done by those individuals or groups who apply the experimental methods to psychological study and the processes that underlie it. Experimental psychologists use scientific methods to collect data so that they can conduct research.
14. Types of Psychology: Evolutionary psychology
The behavior of how humans behave today can be understood by knowing how the early humans evolved. It is the study of behavior, thought, as well as feelings by looking at evolutionary biology.
15. Types of Psychology: Social psychology
Social psychology is the study of how social influence, social perception as well as social interaction, how these factors can influence individual behavior as well as group behavior.
16. Types of Psychology: Criminal Investigative Psychology
It is related to describing the offenders' actions and developing an understanding of the crime. Criminal psychologists assess defendants to determine if they are suffering from a mental disease or defect that would exhibit them incompetent to understand the charges brought against them.
17. Types of Psychology: Health Psychology
a. Personnel psychology: It is related to the scientific knowledge of the interrelationships among the behavioral, emotional, cognitive, social and biological components of health and disease.
b. Organizational psychology: It is related to the distribution of power and the impact of that power differentials on the individuals as well as the group health behaviors, healthcare systems and also health policy.
18. Types of Psychology: Industrial/Organizational Psychology
a. Personnel psychology: Personnel psychologists focus on the people in the organization and help manage everyday or day-to-day challenges of growing as well as maintaining a happy and healthy work environment.
b. Organizational psychology: Industrial-organizational psychology is the study of the organizational structure and the way people interact to improve the organization. Industrial-organizational psychologists aim to focus on the behavior of the employees in an organization or an industry.
c. Human factors psychology/ Engineering psychology: The study of how individuals or groups interact with technology as well as machines. Human factors psychologists focus on performance as well as safety. This also comes under industrial-organizational psychology.
19. Types of Psychology: Military psychology
Military psychologists are responsible for the assessment, diagnosis, and treatment of military personnel with mental or emotional disorders.
20. Types of Psychology: Personality psychology
Personality psychology is related to the individual differences in the different patterns of thinking, feeling or even the way people behave. Personality psychologists are keen to know about how a person's major psychological subsystems function to create a person's life patterns. Personality psychologists cannot prescribe medications.
21. Types of Psychology: Positive psychology
The focus is on the positive events and influences in the life of what makes life worth living.
22. Types of Psychology: Social psychology
a. Social thinking: Social psychologists help with relation to how others will have positive thoughts about us by way of how we say things.
b. Social influence: Individuals change their behavior when the social environment demands it, and the social psychologist studies the same.
23. Types of Psychology: Sports Psychology
The study of how different factors of psychology affect sports, exercise, athletic performance, and physical activity to improve mental wellness, which helps to improve sports performance.
24. Types of Psychology: School Psychology
School psychologists help the students to learn and the teacher's ability to teach. School psychologists help children academically, socially, behaviorally, as well as emotionally.