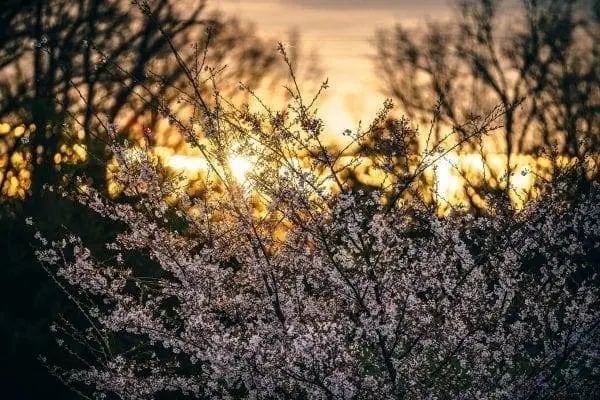 So, what are the best Festivals in the U.S. in April?
Top Festivals in the U.S. in April add sparkles to the calm nature of the month as it's the time when winter finally sleeps and the spring awakens. With its beautiful flowers, the warm skies, April is a month warmly welcomed by all.
"Spring will not let me stay in this house any longer! I must get out and breathe the air deeply again."
As rightly quoted by Gustav Mahler, an Austro-Bohemian late-Romantic composer, Springtime is never the time to stay at home, it is to explore the beauty the Earth presents to you.
The April month maybe for spring break and easter travel. But it is beautifully adorned with festivities too, for one to enjoy the spring fun to the utmost.
The chances that you know about the festivals in the US, no matter where you are, seems very high, especially like the "trick or treat" Halloween and 4th of July, the American Independence Day. Here we'll specifically see the festivals in the U.S. in April.
Commonly, the festival calendar of April includes the Easter celebrations, National Cherry blossom festival and multiple cultural, arts and music festivals too.
The Top Festivals in the US During Springtime You Cannot Miss Out On!
Here are the festivals in the U.S. in April :
Easter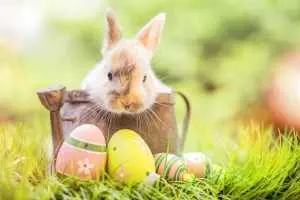 When is it celebrated: 21 April, Sunday (2019)
What is it about:
For the people in the US, Easter is a religious holiday that marks the resurrection of Jesus Christ from the dead. But often non-religious people celebrate it too.
Easter is more of a season of the church year, for a duration of about 40 days than just a day of celebration. Starting on Palm Sunday, people contemplate on the Biblical significance these days.
It's among the top best festivals in the U.S. in April for sure.
Christians around the world celebrate Easter with different traditions and customs, which include church services, music, and candlelight, flowers, and the ringing of the church bell. People also give each other chocolate Easter eggs and Easter bunnies.
There are non-religious activities too like egg painting, egg rolling, egg hunt and so on. Easter baskets are also an important easter tradition. They are often filled with candy and toys.
Brunches, family get-togethers are also a part of Easter. The most popular food would be roasted lamb, Simnel cakes and chocolate eggs. Flowers often adore the tables-daffodils, tulips along with yellow-gold decorations.
WATCH THE VIDEO: FUN FACTS ON EASTER FOR KIDS
RELATED:
https://www.icytales.com/the-top-things-note-about-easter-sunday/
National Celery Blossom Festival

When is it celebrated: April 13, Saturday 2019
What is it about:
The National Cherry Blossom Festival, another of the popular festivals in the U.S. in April, truly marks the arrival of spring in the capital city of Washington DC. It is a three-week long celebration, from March 20 to April 14 in 2019, held in honour of the close bond between America and Japan and the merging of their cultures.
It began with the Tokyo Mayor Yukio Ozaki's gift of the cherry trees in 1912. Originally, the trees were of twelve different varieties, but now the Yoshino and Kwanzan varieties dominate the Tidal Basin and the East Potomac Park. During the blossom, the trees open their pink blossom, drowning the city in an ocean of pink.
Rather than just a celebration, it's a cultural festival complete with a grand opening ceremony in late March and parade display in mid-April. It often attracts more than 100,000 visitors from all around the world. The parade includes giant decorated helium balloons, floats, marching bands, performances by celebrities, dancers and music too.
WATCH THE VIDEO: CHERRY BLOSSOM FESTIVAL IN WASHINGTON DC
Earth Day

When is it celebrated: April 22, Monday 2019
What is it about:
Founded by the United States Senator Gaylord Nelson on April 22, 1970, the Earth day is observed to show support for the protection and conservation of the environment and focus on current issues like pollution, deforestation, climate changes, energy conservation, overpopulation, protection of flora and fauna, and spread awareness on the same. There is an Earth day anthem too, whose lyrics are set to the tone of Ludwig van Beethoven's "Ode to Joy". It also ranks right at the top when it comes to the best festivals in the U.S. in April.
Today, Earth Day is a worldwide event, with more than 170 countries and 17,000 environmentalist groups. Communities gather to clean up their cities-public places, parks and raise money for charitable causes.
Cities in US haves festivities like concerts, lectures, and exhibitions. Washington DC is known for putting up the biggest earth day concerts in the nation, also awareness activities and other such events, which include parades, protests and so on.
WATCH THE VIDEO: PLANET EARTH: AMAZING AND IMPORTANT
RELATED:
https://www.icytales.com/effective-ways-reduce-environmental-pollution-starting-right/
https://www.icytales.com/climate-changes-and-global-warming/
https://www.icytales.com/top-five-immediate-concerns-environment/
https://www.icytales.com/environmental-disasters-man-the-20th-century-which-will-haunt-our-world/
Arbor Day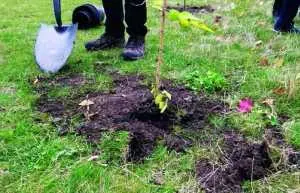 When is it celebrated: April 26, Friday 2019
What is it about:
'Arbor' means alcove or a bower. So as the name suggests, Arbor day is a day to plant trees to create one. When J Sterling Morton and his pioneers moved to Nebraska, they noticed a lack of trees which were a requirement to prevent soil erosion and provide shade. So he planted trees, encouraged others to do the same. he proposed a day to plant trees, which was later made an official holiday on April 22, his birthday. in Nebraska, it falls on the last Friday of April, where it's a public holiday and schools and businesses often remain closed.
On this day, people get into the soil, care of the plants and trees and care for the environment. Though elaborate concerts and festivals are not conducted, tree planting, exhibitions and fairs, music and dance performance are some of the events organized on this day.
WATCH THE VIDEO: WHAT IS ARBOR DAY?
Wine And Food Festivals

What is it about:
April is a month of food and film festivals too along with spring. From the foodies to the connoisseurs, it's time to lavish. Miami food and wine festival, Vidalia Onion festival are just a couple of them.
Miami Wine and Food Festival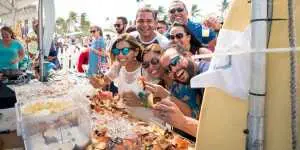 It often takes place in the third week of April. The top chefs of the city gather to create food samples for the people to taste along with a wide variety collection of beer and wine too. There would be many events –from brunch to late night parties.
Miami is famous for the South Beach food and wine festival, which is a five-day event, usually in mid-February. Other foods and wine festivals include Coconut groove food and wine festival, Little Flower food and wine festival, Las Olas wine and food festival, etc.
Vidalia Onion Festival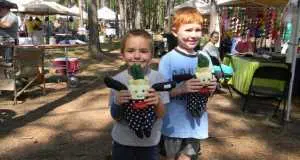 It's another spring-special event, where people celebrate the harvest of Vidalia Onion, which is the official state vegetable of Georgia. It is a four-day celebration which includes the Miss Vidalia Onion Pageant, Culinary extravaganza, and a carnival too. Street dance, sales, and fireworks are the Friday features. There would be the Kiwanis Onion Run, the Arts and Crafts festival and Vidalia Onion Eating Contest, recipe contest and so on, on Saturday.
RELATED:
https://www.icytales.com/bad-habits-that-are-good-for-health/
O'Miami Poetry Festival
What is it about:
It is an annual celebration which lasts the whole month of April. The festival aims to let every citizen of Mimi-Dade county familiarise with a poem. It is more of a community-based festival to Miami. There would be reading, workshops, poetry slams, literary slams and all such activities related to poetry. The poetry artists for the festival would be the citizens themselves but renowned artists were also hosted like Anne Carson, Kay Ryan, Juan Felipe Herrera, W.S. Merwin, to name a few.
According to the New York Times, if you haven't read, recited or listened to a poem while living in Miami, then something must be wrong with you!.
Skagit Tulip Festival

What is it about:
What is more beautiful than a flower display festival in spring itself. Skagit tulip festival is a month-long festival for the beautiful tulip fields of all colours blooming in the Skagit Valley. The tulip field crops are owned by RoozenGaarde/Washingtonton Bulb Co., Inc, and Tulip Town. Thus it helps in showcasing the place and their agriculture to the world.
There would be flower display and gardens which are photo-worthy, along with multiple events which include the Art show and Gallery, Washington tulip parade, exhibitions, street fairs, LaConne parade, Bethany Convent Spring Concert Anacortes Spring Wine festival and so on. It's a fun-filled destination event lasting the whole month.
WATCH THE  VIDEO: SKAGIT TULIP VALLEY – AERIAL VIEW
Tribeca Film Festival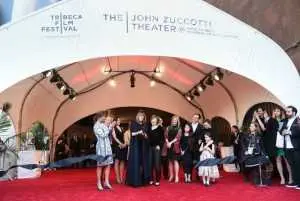 When is it celebrated: 24 April to 5 May 2019
What is it about:
Jane Rosenthal, Robert De Niro, and Craig Hatkoff founded festival 17 years ago, in 2002. This New York city's biggest film festival takes place in the last week of April. Named as one of the worlds best film festival, Tribeca film festival helps in showcasing the works of independent filmmakers, with a diverse selection too. The showcase includes documentaries, features and other programs too.
the winning films are awarded cash prizes and also original artworks by famous artists are also presented under the Artist Awards program. The festival has drawn renowned celebrities like Oprah and Tom Hanks to the premiers. There are also panel discussions with eminent personalities from the entertainment sector; also a music lounge.
This festival attracts more than three million people including celebrities.
WATCH THE VIDEO: TRIBECA FILM FESTIVAL 2019
Major League Baseball Season

What is it about:
Major league baseball (MLB)is a professional baseball league in North America which consists of two leagues: the AL or the American league, and the Nation League, NL; each league divided into three divisions, with five teams each. Of the 30 teams playing, united nations have 29, and Canada just one.
This baseball season starts off in April. It is a custom that the season's first pitch is thrown by the President followed by usually 100 games in April itself. The 2019 major league baseball season has started on March 20 and is to continue till 29th of September.
WATCH THE VIDEO: FANS CELEBRATE THE OPENING CEREMONY OF MLB
Atlanta Dogwood Festival

When is it celebrated: April 12-14, 2019
What is it about:
It is also one of the festivals exclusively for the spring. The dogwoods would be in full bloom and become the venue for the annual art and craft festival- the Atlanta Dogwood Festival, held in the weekend of early April. Artists from all around the world set up their tents in Piedmont Park for the duration of the festival.
There would be all possible arts displayed at the festival including sculptures, jewelry, pottery, paintings and photographs, and so on; a paradise for fine art collectors. The festival attraction includes artist markets, disc dogs, art exhibitions, stage performances, and rides too.
There is also a kids village-one of the greatest attractions of the festival, with inflatables, crafts for kids, rock-climbing wall, face painting and other fun activities. There would be sponsor booths too with attractive prizes and games for all.
Music is also an inseparable part of the festival, for the festivities. Food stalls with cakes, rolls, and whatnot are also spread around Piedmont Park.
Houston Children's Festival

When is it celebrated: April 7,8
What is it about:
Said to be the largest children's festivals in the U.S. in April, McDonald's Houston Festival is a two-day full-on entertainment themed festival, for all ages, not just kids. There are fourteen Big Family Adventure Zones, music, and entertainment stages, circus acts food and beverages, games and rides, and more than three hundred activities. It also features celebrities. With more than 50,000 visitors and about 100 exhibitors, it indeed would be a bustling place and makes it a top candidate for the best festivals in the U.S. in April.
It was created by Child Advocates, thirty-one years ago, to raise awareness and fund development to help children who are neglected or abused in Houston. Till now they were successful in raising more than 5.6 million dollars for their cause.
This year, Anthony Gonzalez, the actor who gave voice to Miguel from COCO, an Oscar-winning animated film, is the main celebrity for the festival. He would be performing and giving autographs too , on both the days of the festival.
The United States is vibrant throughout the year with festivals and celebrations like Kutztown Folk Festival in June-July, Jazz and heritage festival in April-May, Albuquerque International Balloon Fiesta in October and many more. These festivals show off the cultures and traditions of America to the world.
But April, with its flower blooms and spring warmth, is a perfect holiday season, suitable for travel, festivities, and fun. The top festivals in the U.S. in April are plenty for one to enjoy the month. Though the weather may be unpredictable across the country, with proper planning and precautions one can enjoy the springtime in April. Join the festivities and have fun!
Click here to read more with us.


A student from Kerala; has an avid interest in writing, reading, and drawing! 🙂