As an affiliate-driven website, Icy Tales earns from qualifying purchases.
The Consumer Electronics Show, CES 2016, took place in January in Nevada, Las Vegas. CES is a boon to debut the weirdest technology gadgets from all over the technology industry. Everything is showcased here in large quantities. Amongst all the gadgets, here is a list of items that excited us the most.
1. Fitbit Blaze smartwatch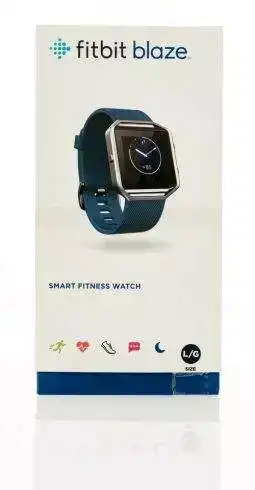 Fitbit launched its smartwatch with upgraded tracking features. This watch has built-in GPS, which allows you to trace your path along with your pace, duration, notifications for call or text, and many more. This 199$ gadget would be in stores by May 2016.
2. Parrot Disco
Parrot's latest UAV is a high-tech piece of a drone. Unlike other traditional drones, it requires a toss in the air to handle itself through its autopilot and A.I. mechanism. Parrot Disco drone has two wings with a single propeller design. It can fly at a speed of  50mph and stay up for as long as 45 minutes with a single charge.
3. Samsung Smart Fridge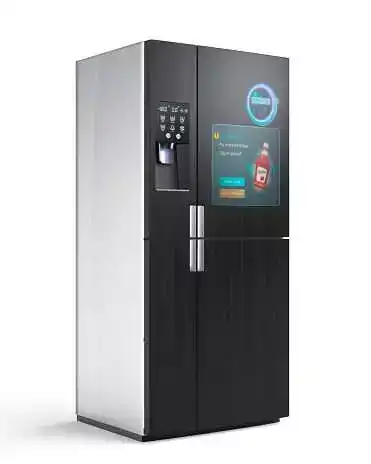 A fridge is considered a machine that keeps food cool. Samsung, which always pops up with new ideas, came up with a smart fridge this time. It contains a large 21.5-inch vertical screen that allows users to order grocery items, make shopping lists, listen to music, and leave notes.
4. Robotic dog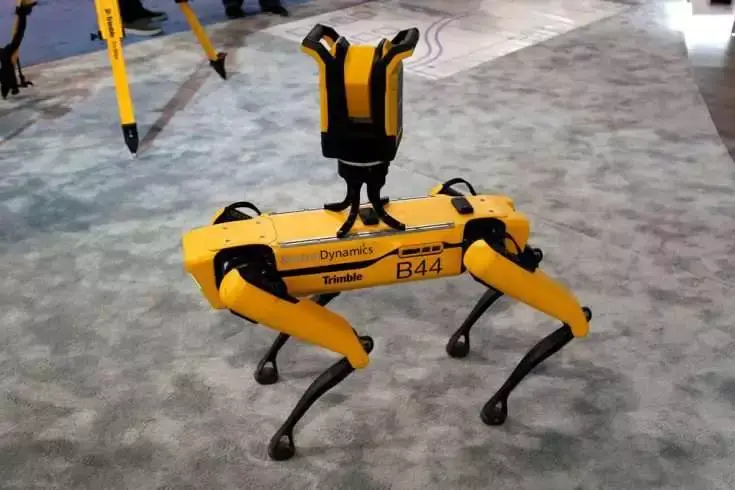 Human alike robots are an everyday thing, but WowWee came with a dog-like robot, 'Chip K9′. This robot follows users' sounds, chases a ball, and charges itself.  "If the goal is to provide all the benefits of a real dog with none of the messy parts involved, this little guy is the closest any robot dog has come thus far," said the team WowWee.
If you are amongst those who hate the screeching siren of an alarm clock in the morning, then this gadget is surely made for you. The French company came up with the concept of an olfactory alarm clock that wakes you up with seven fragrances (croissants, espresso, chocolate, mint, cut grass, toast, or seaside)at a programmed time. The company says, "It takes a person about one to two minutes to wake up via scent, while an audio alarm kicks in after three minutes, just in case."
6. Beolab 90 speakers 
Bang & Olufsen's gorgeous speakers possess smartphone-controlled software in them. The 18 drivers in each speaker behave differently in each scenario to cancel out reflections and optimize the audio quality up to Q capital quality. This pair of speakers is worth every penny and costs 80,000$.
7. Digitsole smart shoe
These futuristic shoes are the first connected, interactive, hot, shock-absorbent shoes with automatic tightening that can be controlled via smartphone. Moreover, this device counts the distance as well as the calories burnt. Karim Oumnia, the boss of Digitsole, said: "The Smart shoe provides a trendy solution to keep feet warm and comfortable in cold weather and is ideal for casual everyday activity."
8. SciO food scanner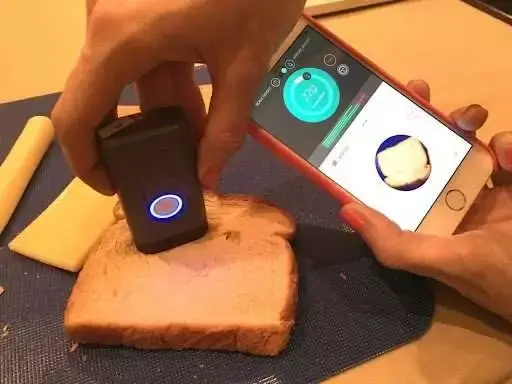 Consumer physics' Food scanner is a bonanza for people who are diet conscious. It can analyze food pieces and let you consume them only when you are sure they match your dietary conditions. In addition, it gives proper chemical composition and nutritional value of food.
9. Withing's wifi thermometer
A temporal artery thermometer that can capture accurate temperature readings and transmit them instantly via Wi-Fi. This 99$ gadget can measure up to 4000 measurements in 2 seconds.
10. iGrow
A device that uses low-level light therapy to "re-energize" hair follicles. It has LEDs as well as laser diodes in a ratio and wavelength. Approved by the American FDA, it is used by both men and women to enhance follicle stimulation.
So which gadgets do you wish to take home!!