Are you wondering what Halloween costume you should pick? This article can be helpful.
Halloween costume ideas for kids are needed in the time of Halloween. It is one of people's most favorite eve throughout the year. It is fun to wear amazing costumes and collect treats. It is not just about candies and treats; decorating the house in fun and mysterious ways is also interesting.
The evening costume parties with friends and families can be fun. When it comes to the spooky Halloween season, it becomes a real challenge for kids and parents to pick up the perfect Halloween costume.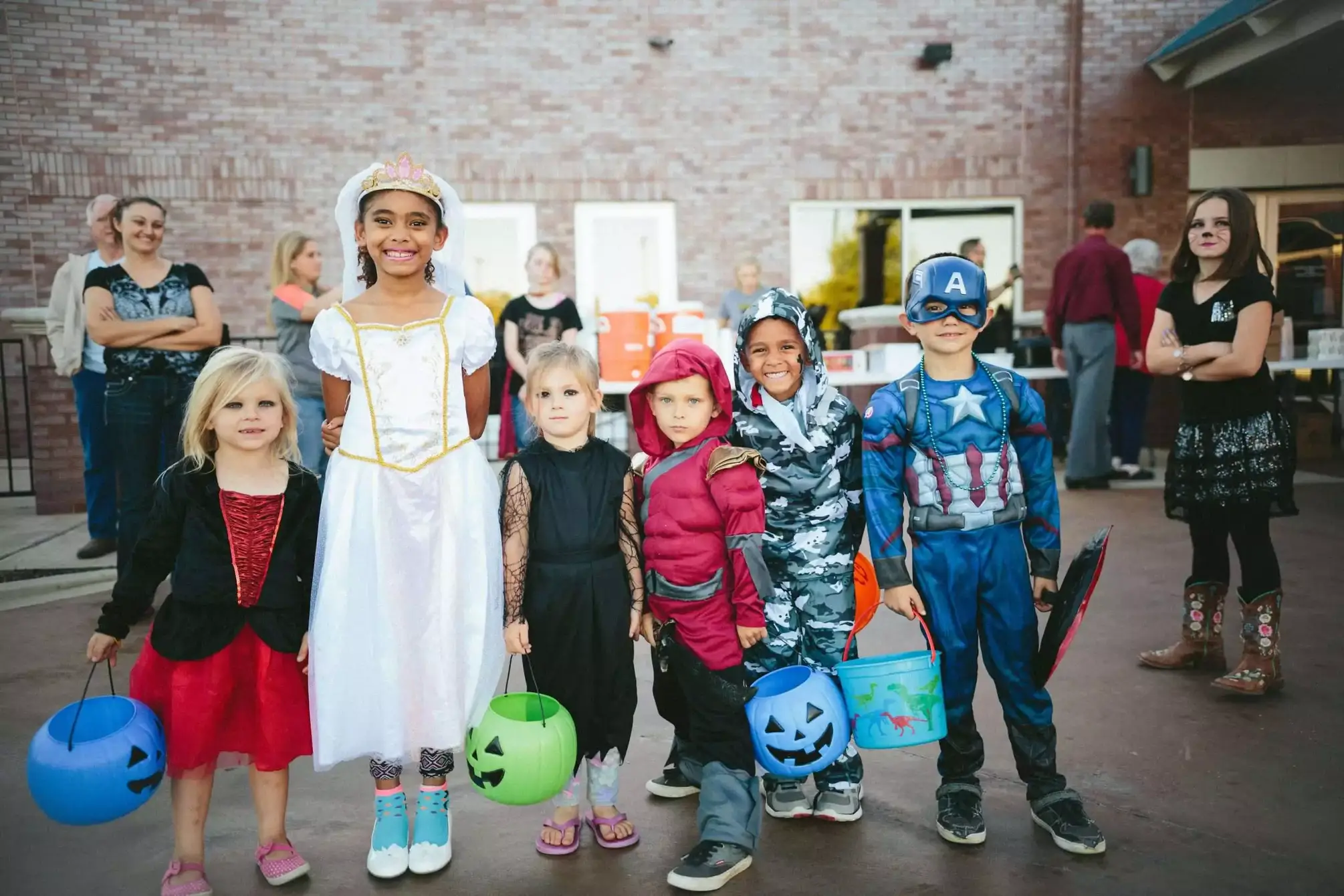 And if you are someone wondering what you should choose as a Halloween costume before going trick or treating, we are here to help you out with some amazing ideas. Here are some cool Halloween costume ideas for kids.
Cute Halloween Costume Ideas For Kids
1. A fat pumpkin!
Pumpkin is a major sign of Halloween. When you hear the word "Halloween," a pumpkin with a creepy smile must be the first thing that comes to your mind. So why not turn it into a costume?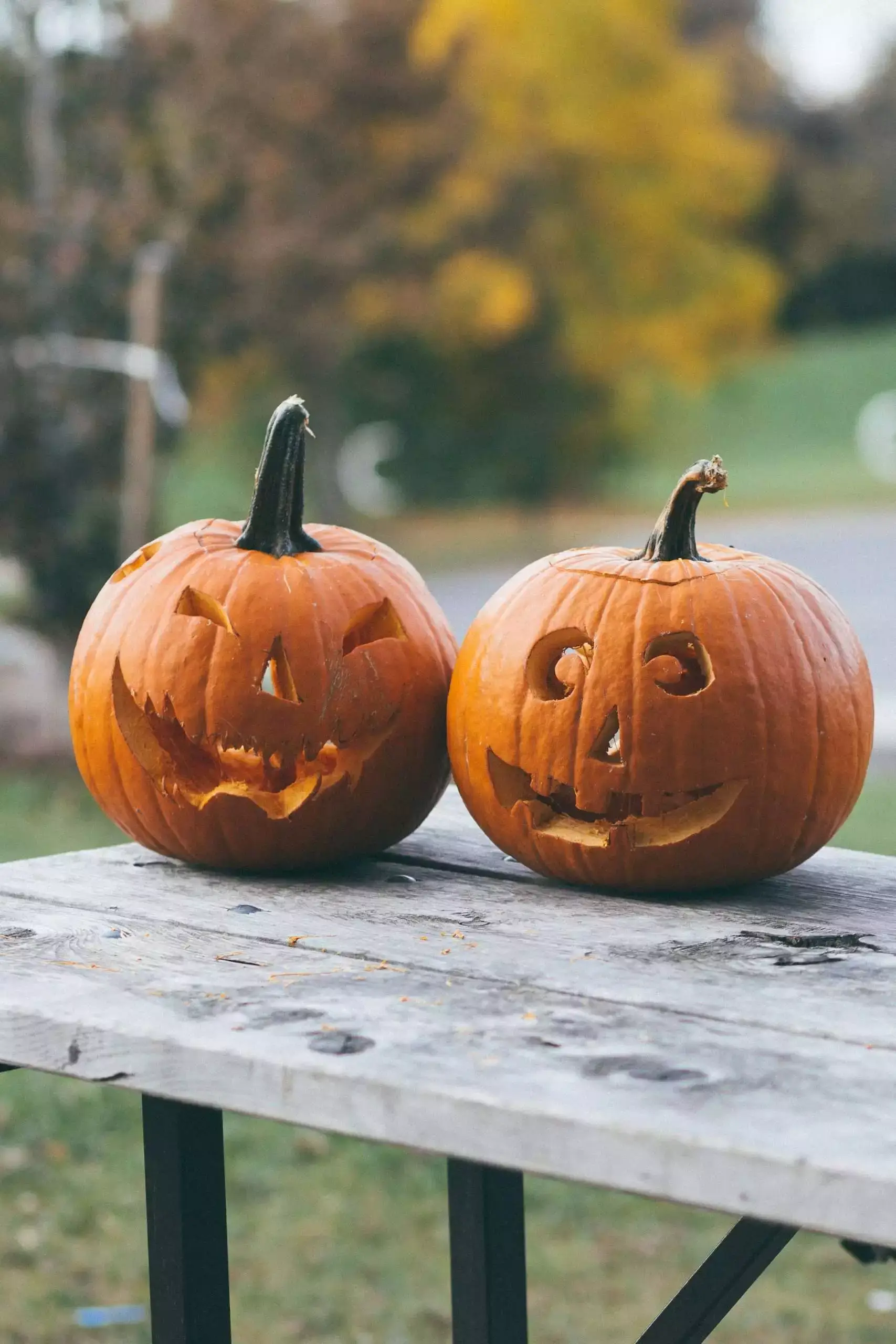 A fat pumpkin costume with its creepy smile is one of the cute Halloween costume ideas for kids. It would create a cute look.
Do not forget to wear an orange cap. You can also paint your face orange using face paint to make the pumpkin look more adorable. A cute pumpkin goodie bag will complete the whole look for sure.
2. Spider
Trick or treaters might grab some extra treats if they have extra 6 hands or maybe legs. Yes, a spider. A black spider costume would be fun for kids to wear. The interesting part is it can be made at home also.
A solid black t-shirt paired with solid black pants and 3 pairs of socks with cotton inside them will make 6 spider legs. Set them on the back, and yay, you are ready to go and grab candies.
3. Ghost costume
A ghost costume is fun and easy to make. It is a no-sew costume. To make this Halloween costume, you just need a few things like a white piece of fabric, a scissor, a marker, a cap, a few safety pins, and a helping hand to mark and cut the fabric.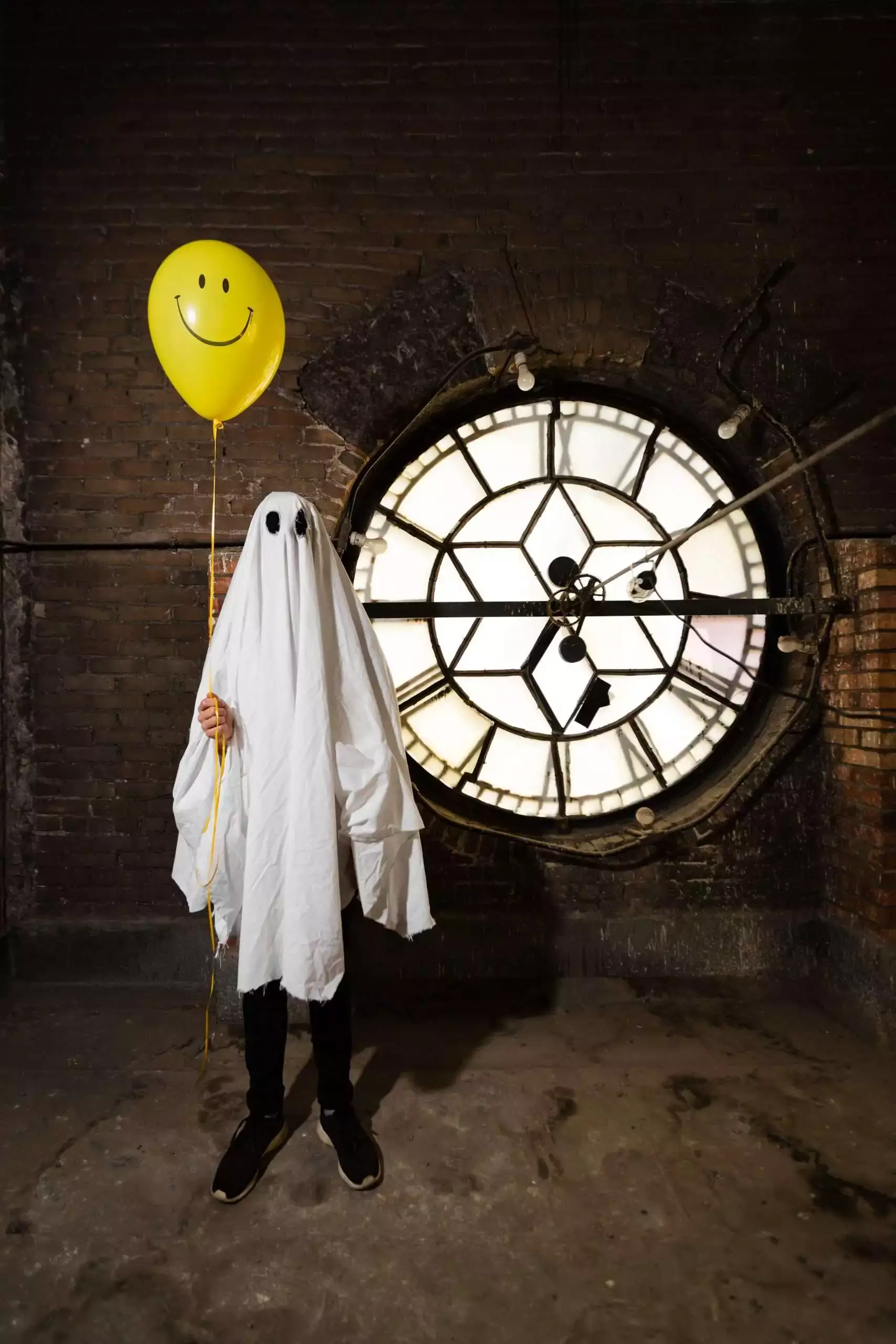 Wear the cap backward and put the clothing over you. Secure the top part with a safety pin. Make sure it covers your whole body.
If it is extra long for you, then cut the extra part. Mark the eye positions with a marker and cut them using scissors. And boo! Your scary, as well as adorable Halloween costume, is ready.
4. Cactus!
Cute cactus Halloween costumes for kids can be easily made at home using green felt fabric. Tutorials for this type of adorable Halloween costume for kids can be found on the internet.
5. Lightning Mcqueen
Lightning Mcqueen is a cute and fun Halloween costume for any child, especially toddlers. It is one of the cute Halloween costume ideas for kids. Dress up in a red costume, wear a red t-shirt and pants. Put a red cap on, and finally, wear your lightning Mcqueen costume. You can get it from an online store in the kid section.
6. Octopus Costume
This no-sew Halloween costume can be made easily. To make the octopus costume, you will need four pairs of tights of the same color you want the octopus to be. Fill them with cotton. Lay a belt down on the floor and place the stuffed tights around the belt and secure them with safety pins. Then wear the belt around your waist.
Your Halloween party look is ready. Take the same color hat and stick eye-painted round cutouts of paper. And at last wear the same color t-shirt to complete your whole cute Octopus look.
7. Scary Skeleton Costume
A black costume with a skeleton painted on it will make you ready for trick or treat. And yes, do not forget the skull-painted mask.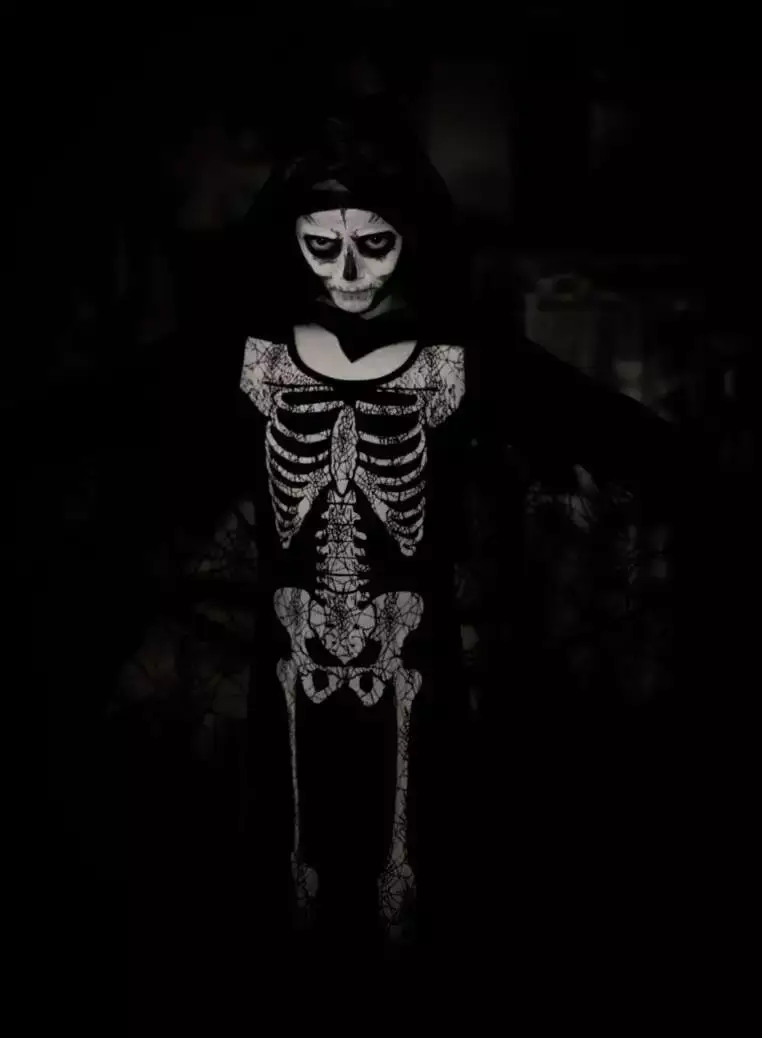 You can also paint your face using face paint instead of wearing a mask to make it creative.
8. Fruit Costume
This Halloween, turn into your favorite fruit or veggie. These fruits costumes can be awesome costumes for kids. And these DIY Halloween costumes, you can make it at home with elders' help.
You want a strawberry costume or a pineapple costume, or even a tomato or carrot, and you can make them by yourself using clothes if you know how to use a sewing machine. Or else use a hot glue gun. For more information about how to make it, check YouTube.
9. Bowl of Cereals
This can be a creative Halloween costume for kids. Cut open the bottom of a bucket. It should be large to fit you in. Attach the logo of your favorite cereal in front of it. Add big fake cereals over it.
You can make them cardboard too. And finally, the costume is ready to wear. Using the same way, you can be a bowl of any of your favorite food, such as Macaroni and cheese or spaghetti. This cool Halloween costume is not only for kids; teenagers or adults can have fun with this amazing costume too.
10. Rainbow Costume
If you need a last-minute Halloween costume, a rainbow costume would be best. Grab cardboard and cut it out in rainbow shape. First, paint it all with white color, then paint all the rainbow colors accordingly, which are Violet, Indigo, Blue, Green, Yellow, Orange, and Red.
Make another rainbow with the same process. Next, cut two pieces of cardboard in cloud shape and paint them white. Then stick them on each side of the rainbow using hot glue. Use a ribbon to join the front and back pieces together. You can also make a paper crown on the cardboard for a cute look.
11. Snowball
Snowball is a cute Halloween costume for kids and toddlers. This is also a last-minute Halloween costume idea for kids. This Halloween costume can also be made at home using just a few basic things.
Grab a light blue oversized t-shirt and a matching hat. Take cotton balls and stick them on the sweatshirt and hat using hot glue. Wear white gloy and pants. Your Halloween costume is ready Put on your blue shoes, grab your goodie bag, and go out with your friends to collect candies.
Classic Halloween Costume Ideas For Kids
12. Disney characters
Disney is one of the best Halloween costume ideas for kids. Disney characters are pretty popular among children. They love Disney. So it is your chance to make Halloween magical by dressing up as your favorite character.
Pick a blue Cinderella gown and pair it with a crown. Wear gloves to complete the whole look. If you want a Moana look, grab the printed red top along with the skirt. Put on the heart of the Te Fiti necklace and turn it into the Maui Princess.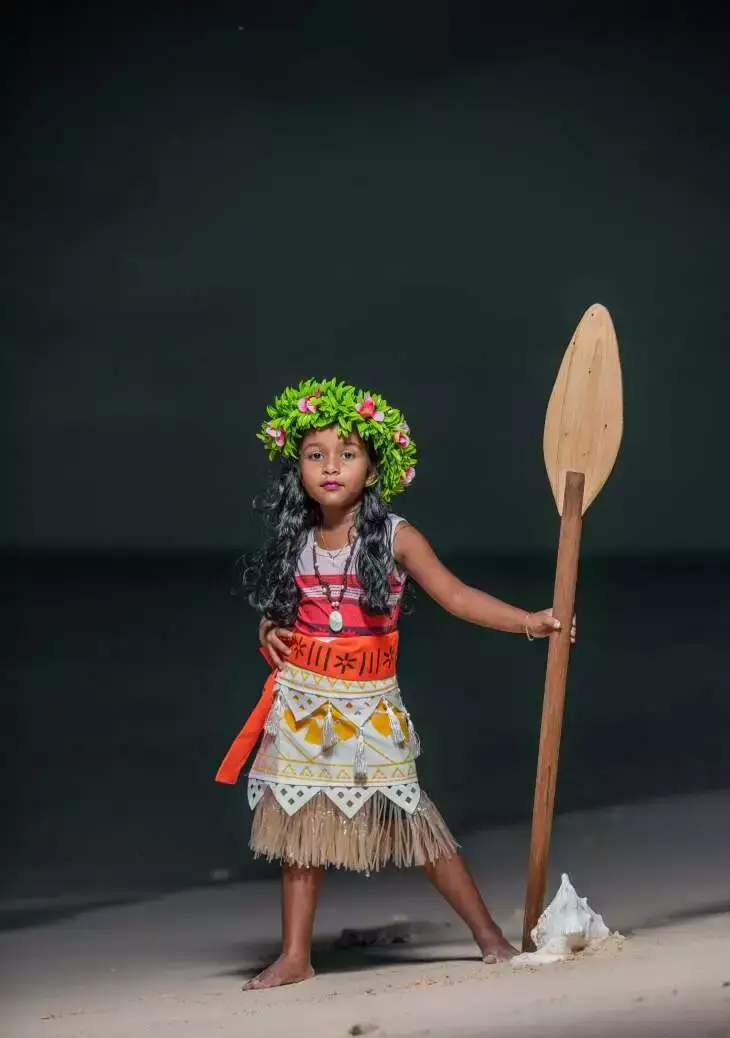 You can also go for a toy story-themed costume. Buzz Lightyear's costume is a cool Halloween costume to go with. On the other hand, the Toy Story character Rex would also be an awesome costume for Halloween.
On the other side, you can even have a Frozen-themed family Halloween party at home with lots of sweet candies.
These Halloween costumes can be found online as well as in offline stores. Also, you can DIY some of them using your creativity.
13. Harry Potter Halloween costume
A great chance for Potterheads to be their favorite Harry Potter character. If you don't have a sorting hat, choose your house yourself and choose your jumper and tie accordingly. If you like Gryffindor, get a red jumper with yellow stripes and a red and yellow striped tie.
Or if you prefer House Slytherin, choose a green jumper with grey stripes. Pick an ankle-length black robe. To complete the Halloween look wear the black pointy witch hat, grab your magical wand. You will be ready for Halloween night. Nobody would dare to refuse candy to witches and wizards.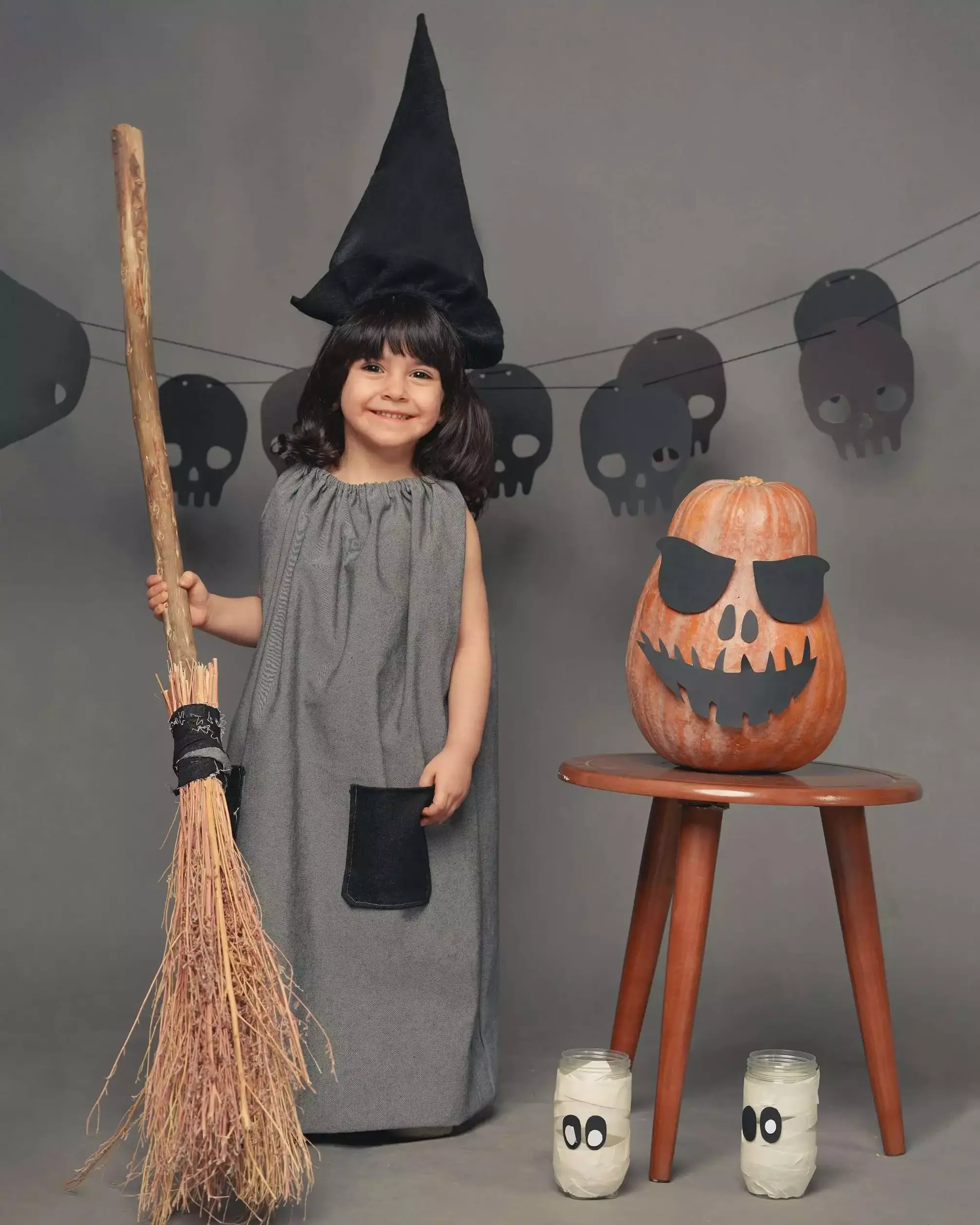 Harry Potter theme is also perfect as family Halloween costumes. The little ones as baby Harry or baby wizard and the parents as witch and wizard would collect the best Halloween family photos.
14. Marvel Superheroes
Marvel is popular among kids of all ages. So Marvel-themed Halloween costumes can be amazing. Choosing a superhero character from the Marvel universe can be tough as you have to choose just one between all these amazing characters. If you choose Spiderman, it is easy to find a Spiderman costume in any store.
Or you can turn yourself into a super-powerful Hulk just using green spray paint and go for trick or treating.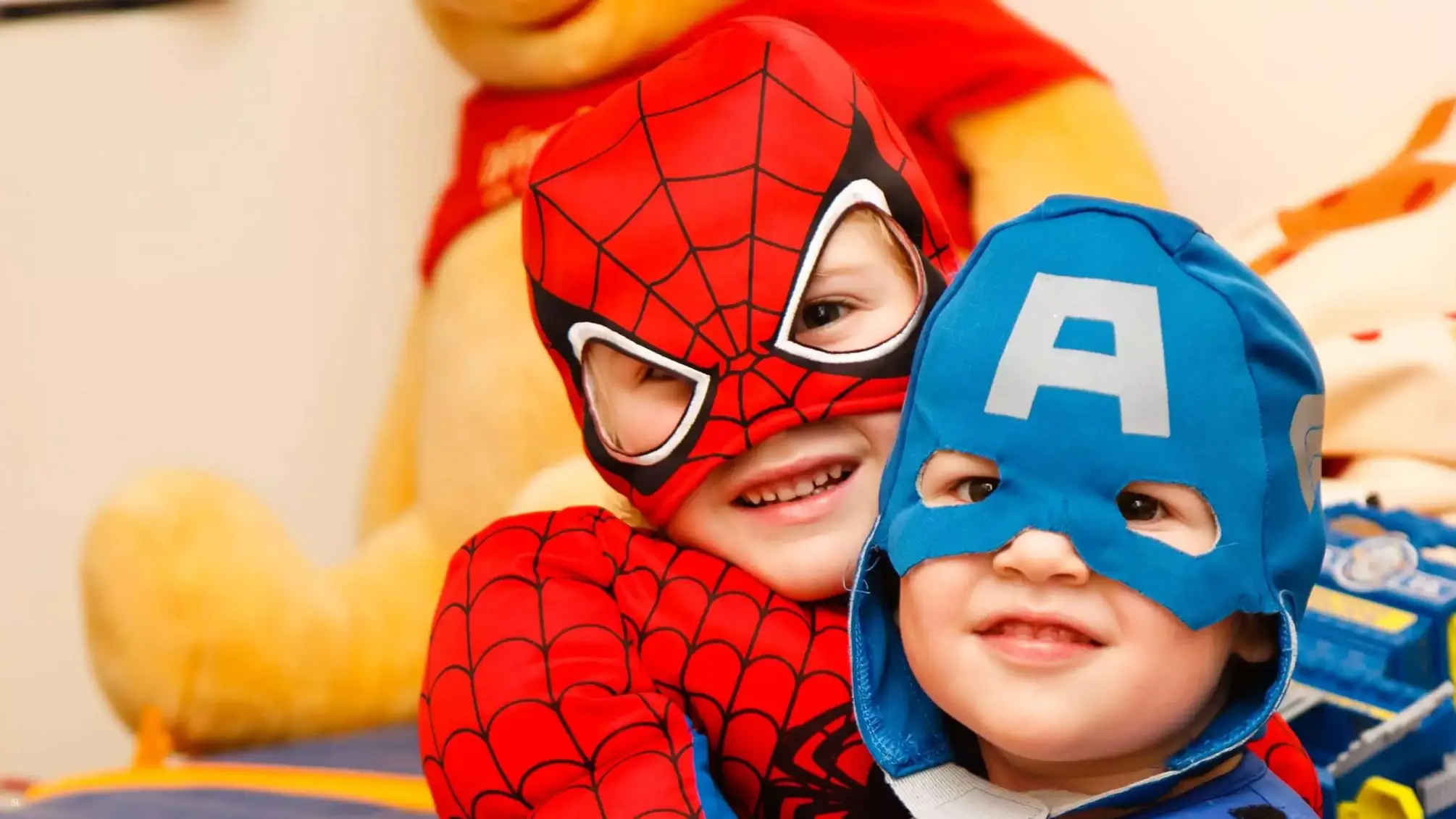 There are also options like Captain America, Ironman, Thor, Black Widow, Captain Marvel, Black Panther, and even Goblin King from Marvel comics. These costumes are easily available in stores.
Plan with your best friends, pick each of your favorites and dress like them. And the Marvel squad is ready to collect sweet candies. Marvel would be a cool theme for a whole family Halloween celebration.
15. DC superheroes
If there is Marvel, there would be DC too. These two have always been a debate. The debate between Wonder Woman and Captain Marvel or Batman and Spiderman is constant. Many kids prefer DC superheroes over Marvel.
However, if you are one of them, you should probably go with your favorite DC superhero for Halloween. It can be Superman, Batman, Aquaman, The Flash.
For girls, there are options like Wonder Woman, Super Girl, or Harley Quinn. Make a DC superhero squad with friends. Just like Marvel, DC Halloween costumes can be chosen for a fun family Halloween party too.
16. Saylor Moon
If you are a Japanese anime or manga fan, Sailor Moon can be your Halloween costume too. Grab a Sailor Moon outfit with bows in front and back, wear white gloves and red rain boots. Make two high ponytails, and your Halloween look is ready.
17. Squid game
The squid game has been the biggest hype of 2021. People of all ages have loved the South Korean drama. People have already started doing the challenges on the internet. Whenever we hear the show's name, a creepy robotic doll, armed soldiers in pink costumes, players in green costumes appear in our minds.
You can turn one of them into your Halloween costume. There are choices. If you choose to be the doll, wear a yellow half sleeve t-shirt and an orange skater dress.
If you wish to dress up as the soldiers, get a bright pink tracksuit and black mask with triangle or square or round shape painted on them.
Squid Game' contestant costume would be a white t-shirt with their particular number written on them. Wear a green tracksuit with white trim and perfect! You are a squid game contestant. Don't forget to freeze if you hear "Red light."
Scary Halloween Costume Ideas For Kids
18. Zombie
Halloween is no surprise a spooky eve. It's all about zombies and ghosts and nasty stuff. Getting dressed up as a zombie is one of the scary Halloween costume ideas for kids. We all have watched zombie films and shows. We have some basic idea of what these fictional creatures look like.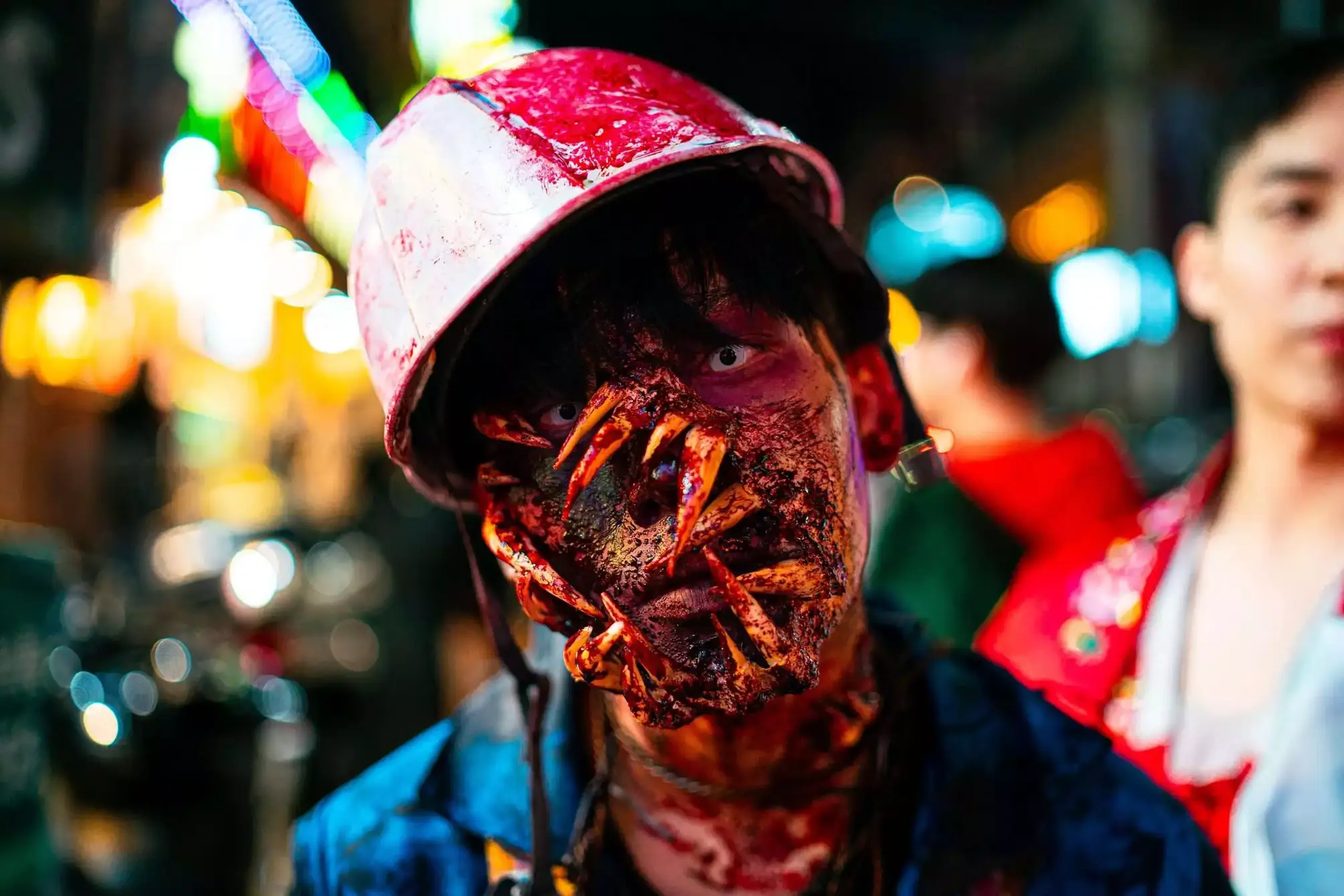 To get dressed like a zombie, pick any outfit you want to wear. Old clothes might be helpful. The next step is to turn them to make them look old and struggle. Splash fake blood on it.
Use makeup to make a face look pale and make the under eyes darker. Also, splash some fake blood on your face and body, do it creatively. Make your hair rough. A clumsy walk will give the complete look of a zombie. And zombie trick or treaters ready.
19. Vampire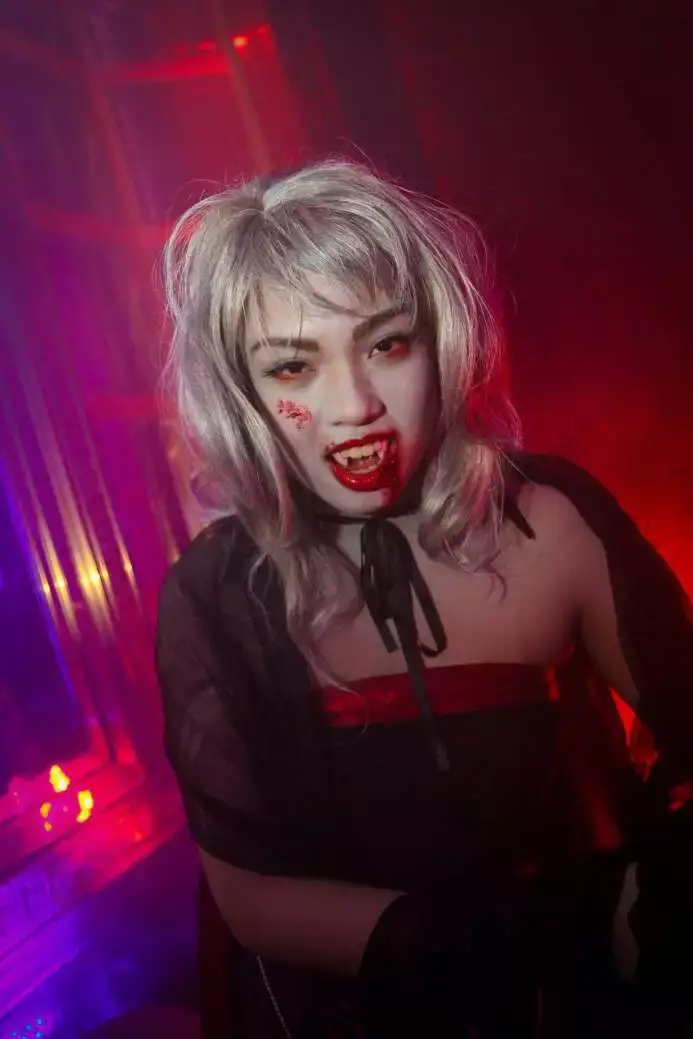 The next is a blood-sucking vampire. A pale face, fake fangs, bloody eyes would give a perfect vampire look. Vampire kids costumes can be available in stores. While going trick or treating, do not forget your blood bag.
20. Pennywise
Remember the scary clown Pennywise from It franchise? You can choose Pennywise as your Halloween look. Grab a Pennywise kids costume, paint your face with a large smile and hold a red balloon to complete the look.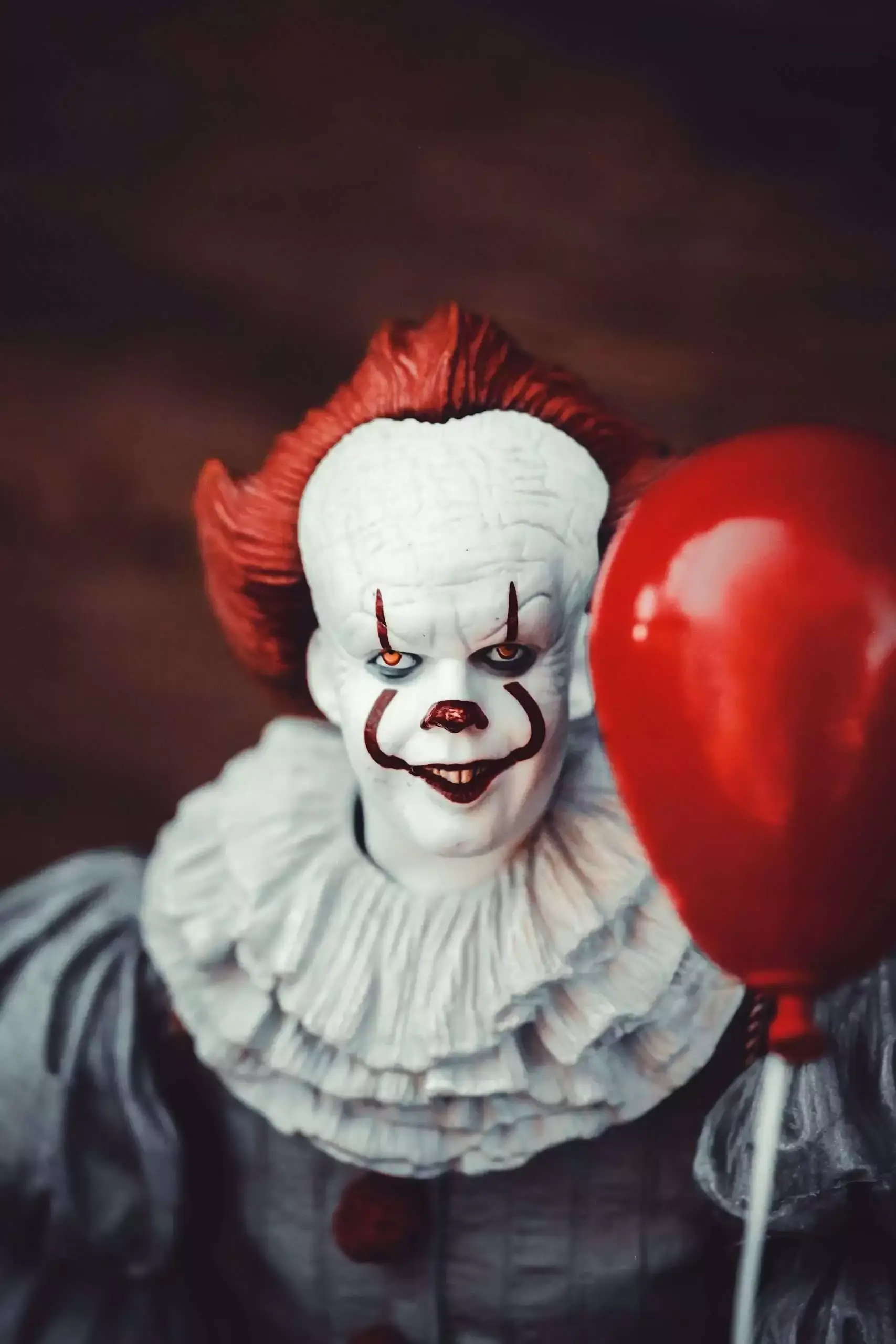 If you have a toddler sibling, choose Georgie, the little boy, as their Halloween costume- yellow raincoat and a paper boat in hand. Then you both can go out together.
21. Grim Reaper
The mythological character often represents death, which can be a good choice for Halloween too.
Wear a black long sleeve shirt and black jeans. Wear a long black hooded cloak over it. For your scythe, you can make it at home using a cardboard box or cardboard and duct tape.
22. Corpse Bride
To make this famous Tim Burton character your Halloween costume, you need to put a white dress on. Face paint can be used to make a face look blueish. Put a bridal veil on your head.
Do some makeup to make them look more real. Dark under eyes, pale face, and lips. And finally, grab a corpse bride bouquet.
23. The Nun
Every kid is familiar with The Nun from the famous Conjuring franchise. The Nun Halloween costume is best for children of any age.
To create the Nun look, wear a nun's attire. You can find child-size outfits online. Be creative with the makeup part. Make it look scary. Take a holy cross in one hand and, of course, a goodie bag for candy in another hand.
24. Scary Pumpkin
Earlier, we discussed cute pumpkin Halloween costumes. Here we will talk about the scary version in case you want a scary look with it. Get a pumpkin face mast with its creepy smile and eyes.
Wear a black ankle-length spooky robe, a headpiece, black gloves, and a rope belt. Black socks and boots to complete the scary pumpkin monster look. You can also add a cardboard-made scythe if you want.
25. Demogorgon
Halloween costume ideas for kids also include the upside-down world monster from Stranger Things. It can be cool Halloween costume ideas for kids.
With this costume on, you can be the main character of a whole Halloween party. You can DIY these types of kids' costumes following some easy steps. Also, these are available in the market.
25. Chucky
This scary doll from the 80s is a horror to people—a not-so-innocent-looking doll with a knife in hand. You will need a red, blue, and green striped shirt and good guy dungarees to create his look. Put an orange wig on your head and grab a knife. The Chucky outfit looks best on toddlers or babies.
26. Headless boy/girl costume
The headless costume is one of the coolest Halloween costumes ideas for kids. This is perfect for toddlers. These costumes look like the person wearing it has been beheaded and holding his head in his own hands. Making the costume is a bit tricky but can be made with some tools and with someone's help.
27. Mummy Costume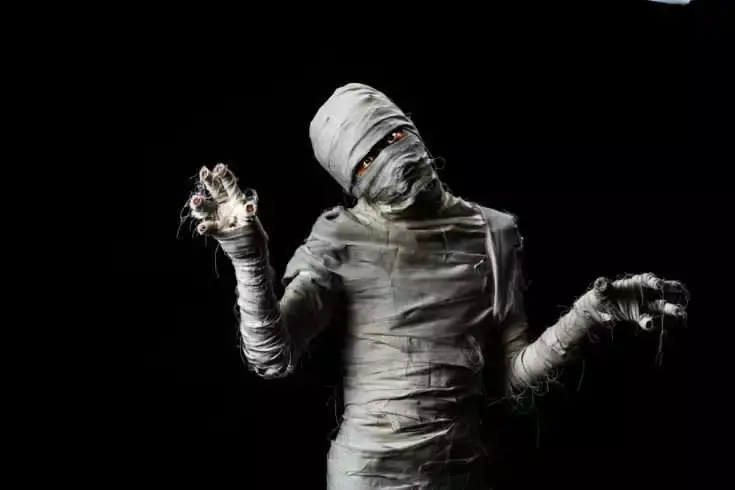 And last but not least, an ancient Egyptian mummy look can be achieved by kids easily. To make the look, you can use toilet paper or a bandage. Roll them all over the body. Darken them using a kohl pencil to make them look old. Cover the head with white clothe cut into stripes, and a scary mummy look is ready.
And just like that, you are all set with great Halloween costume ideas for kids. These costumes will surely make their day & night.
So, get your kids right for the best Halloween ever.