There are thousands of things hidden that only empaths like us can see. We know why some windows are cracked and some doors are always locked.
Empaths have magical healing power. And if you think you have this power, then congrats! You are a born therapist!
But you can be aware of this and can still be wondering "how to become a therapist?". Well, we require a skill set to become a professional therapist. Let's find out what it takes to become a therapist –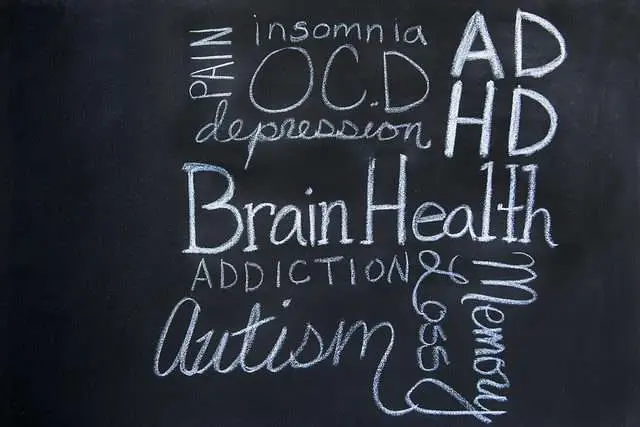 What is a Therapist?
Before knowing HOW to become a therapist, it is important to understand WHO is a therapist.
A therapist is a mental health counselor or a mental health doctor who deals with the psychological, cognitive, emotional, and behavioral disorders of the human mind.
In simpler terms, A therapy practice is a practice of counseling an individual who has difficulty handling emotions and mental health issues. There are various types of therapists –
Family therapists
Yoga therapist
Trauma therapist
Relationship day-to-day
Child therapist
In this article we will discuss how to become a therapist in all the various fields mentioned above.
A therapy practice is needed when a person finds it difficult to handle the mental balance which not just affects difficult chores but also affects his/her physical health. A person can go to any of the therapists stated above according to their mental health.
How to Become a Therapist After 12th?
Here are some educational requirements listed to become a therapist after the 12th:-
Earn a Bachelor's Degree
The easiest way to find your answer to "how to become a therapist?" is this! Indian colleges provided an abundance of opportunities in psychology with a major undergraduate degree for mental health counselors.
An undergraduate degree in arts or a science degree in psychology helps in building the groundwork for our therapist's career.
Master's Degree
If you have already completed your bachelor's degree, and are thinking of becoming a therapist, then a master's degree or a post-graduate program in Psychology would work for you.
After completing a master's degree you can opt for a doctoral degree from the same university.
 Earn a Bachelor's Degree in Occupational Therapy 
Occupational therapy is a practice of helping individuals to complete their day-to-day work like self-care – playing, bathing, learning, etc. You can become a therapist after a bachelor's degree in occupational therapy.
Occupational therapists are one the most demanded therapists in India.
Earn a Bachelor's Degree in Social Work
You can get a degree in social work and start working as a psychologist. Although it would take a bit more effort for you to earn with this degree as compared to a psychological degree.
You can get a license to become a therapist and start your career as a licensed clinical social worker.
How to Become a Therapist in Various Fields?
Photo by William Murphy on flickr
How to Become a Family Therapist?
The need for family therapists or marriage and family therapists has always been high in society, however, people are now more willing to speak out about dysfunctional families. You can be someone who understands mental health issues related to family and help them sort out their lives.
A lot of mental health problems start from marriage and family. A person might suffer from property disputes, dealing with social pressure, forceful relations, narcissistic partners and parents, misunderstandings in marriage and family, etc.
Marriage and family therapists would require an understanding of the problems regarding the mental health of family members. In most cases of marriage and family issues, the individuals deal with a lack of emotional wellbeing, peace, and security in the family. Family therapy would help solve the misunderstandings which were unknown among the family members.
Family therapists can also help families and save them from going to court. Sometimes, the matter gets solved in family therapy itself. Going to family therapists is more beneficial. It can save your time, money, and of course family.
How to Become a Therapist with a Yoga Degree?
There has been an increase in demand lately for yoga therapists. It is a known fact that yoga can help maintain not only physical but also mental health.
You would require a certificate in yoga or a bachelor's degree in yoga. You can also become a therapist. Yoga can be used as a therapy for people with emotional and behavioral disorders to help them learn the meaning of life and ways to live it.
Meditation is the best-proven practice therapy since ancient times. 5 aspects – physical, mental, vital, subtle body, and spiritual body are focused in the therapy for the harmony of the human body. Yoga Therapy is the best solution for people suffering from light anxiety or existential crisis.
How to Become a Therapist for Trauma Patients?
Once you get a degree in psychology, you can start your career as a trauma therapist. A trauma therapist is required to deal with patients with post-traumatic stress disorder, anxiety disorder, and depression.
A traumatic patient would require a lot of care and understanding of mental health of individuals. Thus, it becomes important in that respect that you chose the profession correctly.
This is a professional degree and you require a bachelor's degree in psychology or a related field to become a mental health expert in this field.
How to Become a Therapist for Children?
A child therapist helps children to understand their abilities and grow confidence in them to face the mental health issues related to self-esteem and social anxiety.
Children sometimes have serious mental health problems and it becomes hard for them to deal with the world outside. The most common mental health problems that children suffer are anxiety issues, behavioral disorders, traumatic parenting, and bullying at school.
To become a child therapist, becoming a school psychologist is the best choice. It is on the top of school search. It not only helps you to become a good therapist but school counseling would also help you notice and understand children's behavior in a better way.
How to Become a Therapist for CBT?
CBT is a therapy that treats cognitive and behavioral disorders in an individual that can lead to panic attacks, anxiety disorders, insomnia, low self-esteem, and depression. Mental health counselors of CBT mainly focus on the wrong beliefs of an individual that causes anxiety disturbed behavioral health.
For example, A child might be afraid to speak in public s/he think that s/he is not good enough and people would laugh at her/him. A therapist would note down all abnormal behavior and beliefs. It would help them to make a person realize their false beliefs.
According to UNICEF,  1 out of every 7th child has gone through depressive state and anxiety during and after pandemic. Many of them became the victims of emotional and mental abuse at home.
Thousands of children suffered symptoms of PTSD as both their parents or either one died due to Covid 19. Providing safe and nurturing environment becomes important for their mental health and wellbeing.
You need to have a master's degree in Psychology or behavioral sciences to become a therapist for CBT.
How to Become a Licensed Therapist?
To become a licensed therapist in India, you must have a bachelor's degree program in psychology, then a master's degree in clinical psychology. After that, You must also have an MPhil degree in clinical psychology to apply for the license.
You can get yourself registered on the RCI portal – rehabilitation council in India. licensed therapists can practice therapy and earn a good salary at the start of their careers. In India, as such, we do not have a different licensing exam for a therapist like in other countries.
How to Become a Therapist without any Degree?
If you have no educational requirements fulfilled to become a therapist and planning to pursue a therapist career, then you might consider these options :
Get Certification as a Career Counselor
There are various online portals today that may help you become a therapist. It is not impossible to become a therapist without any degree program, but since you would start your career from the scratch, it is important to keep patience. Once you complete the course and get the certificate, you can apply for jobs.
Get an Internship 
This is the best way to become a therapist if you don't have a psychology degree or any other relevant field. Internships help you get the required experience in career counseling with an authorized certificate.
You will be provided with complete supervised clinical work that will help you get a good supervised clinical experience which you may add later in your resume under the experience section.
If you perform well in your internship, you may be provided with a letter of recommendation that increases your chances to get a good job as a therapist.
Get Experienced
Even after so many options, are you still wondering How to become a therapist? If your career counseling opportunities outside continue to be lacking after so many options, you become a self-trained mental health counselor.
To become a self-trained therapist, start yourself by listening and helping others in your family or friend circle. understand people and their problems related to their mental health. In the course, you would understand the human psyche and what are the various emotional needs.
Today, we find ample information on the internet about the mental health profession. Start learning yourself, because even if you have proper skills without a degree program, you can have a successful career as a mental health counselor.
After getting a good experience in the mental health field, you can start applying for jobs. You can become a marriage and family therapist or can even start a private practice. Private practice therapists can have their clinic and get paid on their terms. Patients nowadays prefer private practice more because it gives them a sense of security and privacy. Have a look at Fastest Way to Become a Licensed Therapist if you want to know more.
How to Become a Good Therapist?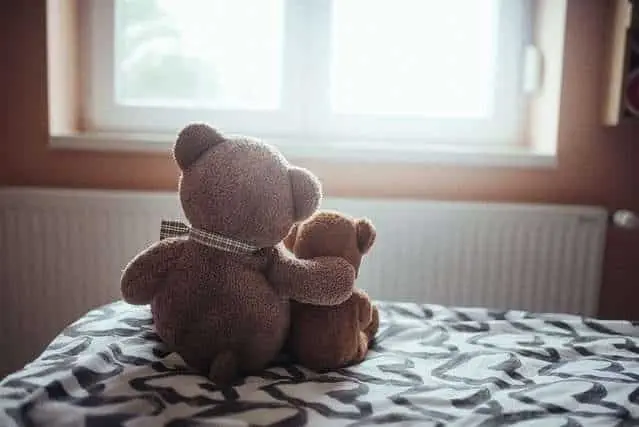 Before you ask how to become a therapist you must know how to become a good therapist, there are certain moral things you need to keep in mind –
Keep Calm
Mental health counselors must keep calm while working with their clients. Typically, the clients have a mental illnesses such as anxiety, anger issues, insecurities, and depression. Listening to their problems requires a lot of patience. An individual with mental health issues like anger and agitation cannot become a therapist.
Keeping Client's Identity Private
Mental health counselors should keep their identities private. In general terms, clients are uncomfortable and feel insecure in telling strangers about their personal information. A good therapist must keep confidentiality with the information.
Be Professional 
Mental health counselors should maintain professionalism while dealing with clients. You need to balance your mind to listen to the grievances of your patients. Be limited to supervised clinical hours and rationalize the emotions. In the end, you are a human being too and no human being is perfect.
Be Compassionate
A mental health therapist should be very compassionate towards clients. Gather their trust and make them feel at home. Once they feel like a friend, listen to them patiently and understand their requirements.
Get in-depth about the problem and try to solve it. Even if it can't be solved, at least make them feel safe whenever they come for a therapy practice.
Be a Good Listener
To become a therapist, you must be a good listener and a good observer. You must know what the intention of a person is when he/she says a particular thing.
It is important that you keep engaging with your patient and before giving advice, ask him/her if they just want you to listen or give advice. Only then give advice, if they are not comfortable with the advice, it is better you only listen. Else you might lose compatibility with your client.
How Much Does a Mental Health Counselor Earn?
In India, A mental health counselor earns a usual Rs 500 which can go up to Rs 4000 per session for a therapist with supervised clinical experience. Private mental health counselors have comparatively more fees than government psychologists.
While you can also earn online on a website or a digital application by becoming a marriage and family therapist. Such services keep mental health costs as low as Rs 200 to Rs 500 a month which is easily affordable to the general public. However, your pay scale can differ according to the health center and their supervised clinical hours.
Most cases online are concerned with family issues and relationship problems, thus a marriage and family therapist can give their services online easily. In the case of severe mental illness, A person is advised to see a mental health counselor in person.
What is the Difference Between a Therapist and a Psychiatrist?
A lot many times people get confused between a therapist and a psychiatrist. A therapist is a social worker or a clinical psychologist who understands the behavior of the patient and suggests therapies accordingly which are meditation, painting, music therapy, talk therapy, color and aromatherapy etc., whereas-
A psychiatrist is a medical doctor who reads human behavior and gives clinical and medical treatment to the patient. Medical doctors dealing with patients are completely different from that of a therapist.
A therapist usually deals with patients without anxiety, tangled mindsets, behavioral disorders, and early depression, but medical doctors deal with patients who are beyond the depressive state, namely, psychopaths with some criminal records with bad mental health issues.
A psychiatrist is allowed to use drugs and prescribe medication in their treatment whereas a therapist is not allowed to use any kind of drugs in the treatment. To become a therapist you need to get a psychology degree.
To become a medical doctor, you need to join a medical school providing the undergraduate program or diploma in psychiatric medicine or MD in psychiatry and get registered as a licensed therapist.
5 Types of Therapies Given to Patients-
There are several Therapies given by mental health professionals as per the requirement of the patient's mental health:-
Moral Therapy
The moral psychologist believes that the person suffering is perfectly normal. he/she is just in an abnormal environment that leads to extraordinary problems in his/her life.
Moral therapy is the most common type of therapy where a patient is given a good atmosphere and safe environment to live in to improve their mental health. Mental health professionals should provide a peaceful and calm, religious place to sufferers.
A study found that moral therapy recovers 70% of patients who undergo it.
Behavioral Therapy
The behavioral therapist focuses on a patient's observable behavior that may lead to a maladaptive practice acquired by it.
Maladaptive behaviors are unconditional responses to a painful condition. Like an unconditional fear of a child when it sees a dog. In this case, the mental health counselor would try to remove the fear away from the child's mind.
Exposure Therapy
In exposure therapy, the mental health professionals try to expose the patient to a fearsome situation. for example, a patient having a phobia of spiders will be exposed to spiders to remove that fear. Although the process is taken slowly, it helps patients to face their fears.
EMDR Therapy
Eye movement desensitization and reprocessing is a rapid eye movement while reliving your traumatic event. It is used for treating panic attacks, anxiety attacks, trauma and other disorders of mental health professionals.
Aromatherapy
Aromatherapy is a practice therapy of using smells and scents to treat mental health patients. Some soothing smells are used to relax the tense muscles.
Aromas like lavender, citrus, peppermint, and sage are most popular for healing. How to become a therapist in this field? You don't need to become a therapist precisely to practice this therapy. You can practice it yourself at home.
Why Seeing a Mental Health Expert is Important?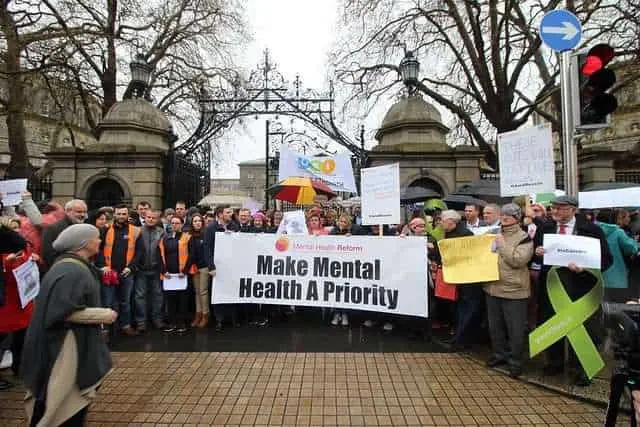 You must have gone through some serious traumatic experience yesterday, but you forget it because you were all fine today. Or rather, ignored it.
But the subconscious mind is very sensitive. It takes whatever you feed. We might not realize the importance of clinical mental health counseling instantly the consequences of the events unfolded, but they trigger emotions and pain in later stages of life.
If not handled at the proper time, the subtle mental health problem can have an effect on your bodily power leaving extra fitness troubles on your frame like untimely hair, high blood strain, constant tension, weight advantage or weight reduction, and as excessive as cardiac arrest.
Your bad memories not only affect your mental health but also affect your relationship with others. Severe traumatic situations might also lead to some painful mental health issues like multi-personality disorder or PTSD.
Therefore, it is always advisable to see a mental health doctor after any traumatic event. Clinical mental health counseling is very important for people who have gone through domestic abuse, child abuse, rape survivors, and so on.
Conclusion
Summarizing the answer to your question of how to become a therapist, you require a bachelor's degree in psychology or a master's degree in clinical psychology, or a bachelor's degree in occupational therapy. You can also choose to become a therapist through medical school and get a licensed therapist certificate.
Although it is not important to get a degree, you can become a therapist without a degree. You can join NGOs, and get internships to get experience. You can also start a private practice. But you can't become a licensed mental health counselor without a master's degree.
Mental health professionals without the degree can become marriage and family therapists or related mental health counselors. To become a therapist you need patience, stability, and empathy more than a degree. 
If you got your answer to how to become a therapist, kindly comment down below and let us know your views. Check out Anxiety Triggers: How to Identify and Cope if you want to explore more.