Narcissists believe they are unique and superior to everyone they interact with. We have at least one person in our lives or have crossed paths with someone we call a narcissist. And most of the time, we come away wondering how to deal with a narcissist after most interactions with them.
Narcissism in a person occurs when they are self-involved to the point where they ignore the needs of those around them and lack even the most basic form of empathy. While many people occasionally exhibit narcissistic behavior because aren't we all selfish sometimes? A true narcissist will generally disregard other people and their feelings. Also, they would not understand the effect of such behavior on others and will not experience any guilt whatsoever.
1. History of Narcissism
Mythology often provides valuable insight into human nature and behavior. Metamorphoses, an epic poem penned by the Roman poet Ovid, accounts for the history of the world right from its creation to Julius Caesar's exaltation in a mythohistorical composition comprising over 15 books and 250 myths.  One such metahistorical account- the story of Narcissus and Echo throws light on narcissism.
According to the myth, Narcissus is a beautiful young man who rejects the proposals of many potential admirers, including the nymph Echo, who has been so named because of a curse where she could only talk or make sounds that others made.
After Narcissus' rejection of the nymph Echo, the gods cursed him to fall in love with his reflection in a pool to punish him. Narcissus was so in love with himself that he did not want to disturb his reflection in the water and would be very upset when the water rippled every time he bent down to kiss his reflection.
It is then said that since he did not want to marry the reflection he was so in love with, he did not drink from the pool. Since the object of his affections couldn't return his love, and he did not want to leave his reflection alone, neither did he want to disturb it; Narcissus pined away for his reflection and died in the end.
The myth of Narcissus and Echo is not as much a story with a moral but a representation of the particular conditions of human nature. It draws attention to the consequences of narcissism and how living within a single dimension of your whole identity can lead to unhealthy levels of self-obsession, which will naturally cause much suffering to you and those around you.
Thus, the term narcissism originated from this story and has evolved into a vastly specialized psychoanalytic phrase.
2. What is Narcissism?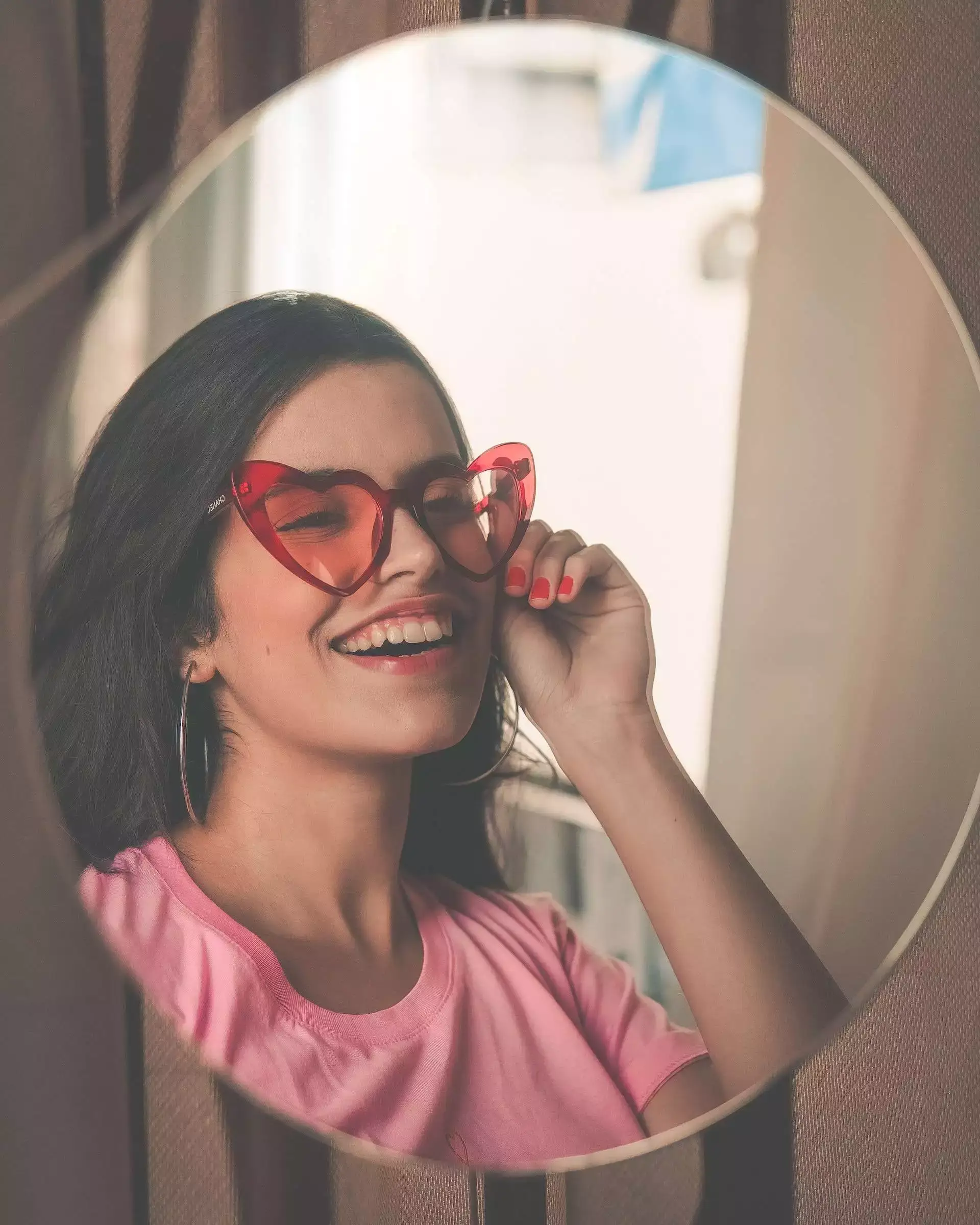 Narcissism is an important part of mature self-esteem and a sense of self-worth. In reality, narcissism is a system of interpersonal and intrapersonal methods dedicated to protecting one's sense of self. While experts suggest that healthy narcissism correlates with a healthy psyche, unhealthy narcissistic behaviors create a toxic environment for one's self and others around them.
Mental health experts describe narcissism as pathological self-absorption. It was first identified as a medical disorder by Havelock Ellis, a British essayist, and physician, in 1898.
Narcissism is identified by an inflated sense of self-importance and dependence on fantastical scenarios, the tendency to take people for granted or take undue advantage of them, and a remarkably cool composure upset only when the narcissistic poise is threatened.
Narcissism in a person looks like someone who is only concerned about their own needs and wants and has a never-ending need for compliments. However, on the inside, a narcissist may feel empty, less, or insecure.
As per Sigmund Freud, narcissism is a normal phase during a child's development, but it is deemed a mental disorder if it occurs after puberty.
3. What is Narcissistic Personality Disorder?
It was not a red flag when a person was narcissistic during their childhood or if they are sometimes a little narcissistic, in the sense that they are selfish or vain at times. However, if a consistent personality trait is observed in them, it can be classified as Narcissistic Personality Disorder (or NPD).
Narcissistic Personality is a fairly modern diagnostic class of disorders. NPD is a mental health disorder that can be diagnosed most effectively through clinical evaluation. The most important narcissistic traits, as defined by the Diagnostic and Statistical Manual of Mental Disorders (DSM-5), are an unreasonably inflated sense of self-importance, vanity, needing excessive admiration, and a lack of empathy and consideration for others, leading to superficial relationships.
Persons diagnosed with NPD are always looking for attention and want it to be paired with lots of compliments. They come across as extremely confident individuals. However, they frequently look towards others for self-esteem regulation. Behind this mask of self-confidence lies weak self-esteem, which can easily be upset with even the slightest criticism, and cause them to go into a rage to soothe their insecurity quickly.
These strong narcissistic traits remain consistent over time and are not recognized as an outcome of a medical condition, a person's developmental stage, or drug use.
Academicians and researchers have also studied an acute form of narcissism known as a narcissistic personality type (NPT). There is a very fine line between a person diagnosed with NPD and someone diagnosed simply with the narcissistic personality type. The latter individuals display most or all of the traits of NPD but are regarded within the normal personality groups.
People with NPD or NPT are compulsively committed to maintaining extremely positive self-concepts. They are fixated on acquiring detailed positive feedback from those around them. They react with extreme, almost explosive emotions when they fail or succeed in receiving the admiration they are looking for.
Narcissists need that admiration from others, and they can actively manipulate, demand, solicit or coerce this positive feedback out of them.
Narcissism is deemed to be a reflection of a form of chronic interpersonal regulation of an individual's sense of self-worth. This mental health condition can cause a variety of problems in the life of a person so affected, such as in work, school, financial matters, or relationships. They may look for special favors and appreciation and be generally unhappy or furious when denied what they think they deserve.
4. Origins of Narcissism
The exact origins of narcissism are not known. Still, some researchers have opined that neglectful or overprotective parenting may influence the personalities of children who are born sensitive and tend to develop a particular mental condition. While the causes are considered to be complex by researchers, certain factors have been theorized to likely play a role in the development of narcissistic characteristics in an individual:
4.1.  Neurobiology
One of the factors that could be considered the cause of narcissism is neurobiology, that is, the connection between an individual's brain and their behavior, nature, and thinking. Psychology defines the human mind as dynamic. There are no two alike. So a person's mind may be wired a certain way for no other reason than it is built that way, and a person may display narcissism due to the build.
4.2. Genetics
A person's genetics play a very important part in shaping their physiological and psychological traits. Thus, if a person is born with certain characteristics, including personality ad behavioral traits, then that could be a plausible explanation for narcissistic behavior.
4.3. Environment During Child Development
Researchers and psychologists have theorized that the kind of environment children are exposed to during their crucial developmental years directly affects their Personality and behavior. This factor is the most likely to impact the formation of a child's personality development. Parent-child relationships comprising extreme emotions, either excessive criticism or excessive appreciation that don't equal the child's actual experiences and achievements, can hurt his Personality.
Austrian psychoanalysts Otto Kernberg and Heinz Kohut have theorized that adult narcissism originates from the events a person experiences during childhood. Both Kernberg and Kohut concentrate on disruptions during early social (predominantly parental)relationships as the foundation of narcissistic personality disorder in adults.
Both psychoanalysts view narcissism as a flaw in the maturity of a healthy self.  Heinz Kohut's clinical theory is based upon a child's self-development through interactions with family members, most importantly the mother, wherein the child has chances to get approval and enrichment and to identify with ideal and positive role models.
Empathetic parents contribute in two ways toward the healthy self-development of a child.  Firstly, they proffer mirroring, which encourages a more practical sense of self. Next, they also show their shortcomings, which foster the child's internalization or visualization of an image that is probable or realistic to accomplish.
Difficulties arise when the parents are not empathetic and fail to offer approval or suitable role models.  As per Heinz Kohut, narcissism is developmental arrest- a suspension in the child's development at such a normal and crucial stage, which can lead to a child's self remaining unrealistic and grandiose. And at the same time, it leads to the child's continued idealization of others to regulate their self-worth through association.
Au contraire, Kernberg posits that narcissism is a defense resulting from the child's reaction to narcissistic parents who may lack empathy and behave coldly with their children. According to Kernberg's theory, the child grows up emotionally starved and reacts with rage to the parents' neglectful behavior.
Kernberg suggests that, while selfish people are superb on the outside, they question their self-worth and are vulnerable. As a result, the narcissistic defense reveals the child's efforts to take shelter in some part of the self that evokes appreciation and high regard in others. This defense eventually leads to an exquisite and exaggerated sense of self and, at times, a narcissistic rage towards others for failure to provide said high regard.
The theories of both Kohut and Kernberg describe narcissists as persons with a childhood history of unsatisfactory relationships that grow up to have inflated views of self that cultivate contradictory dependence on others.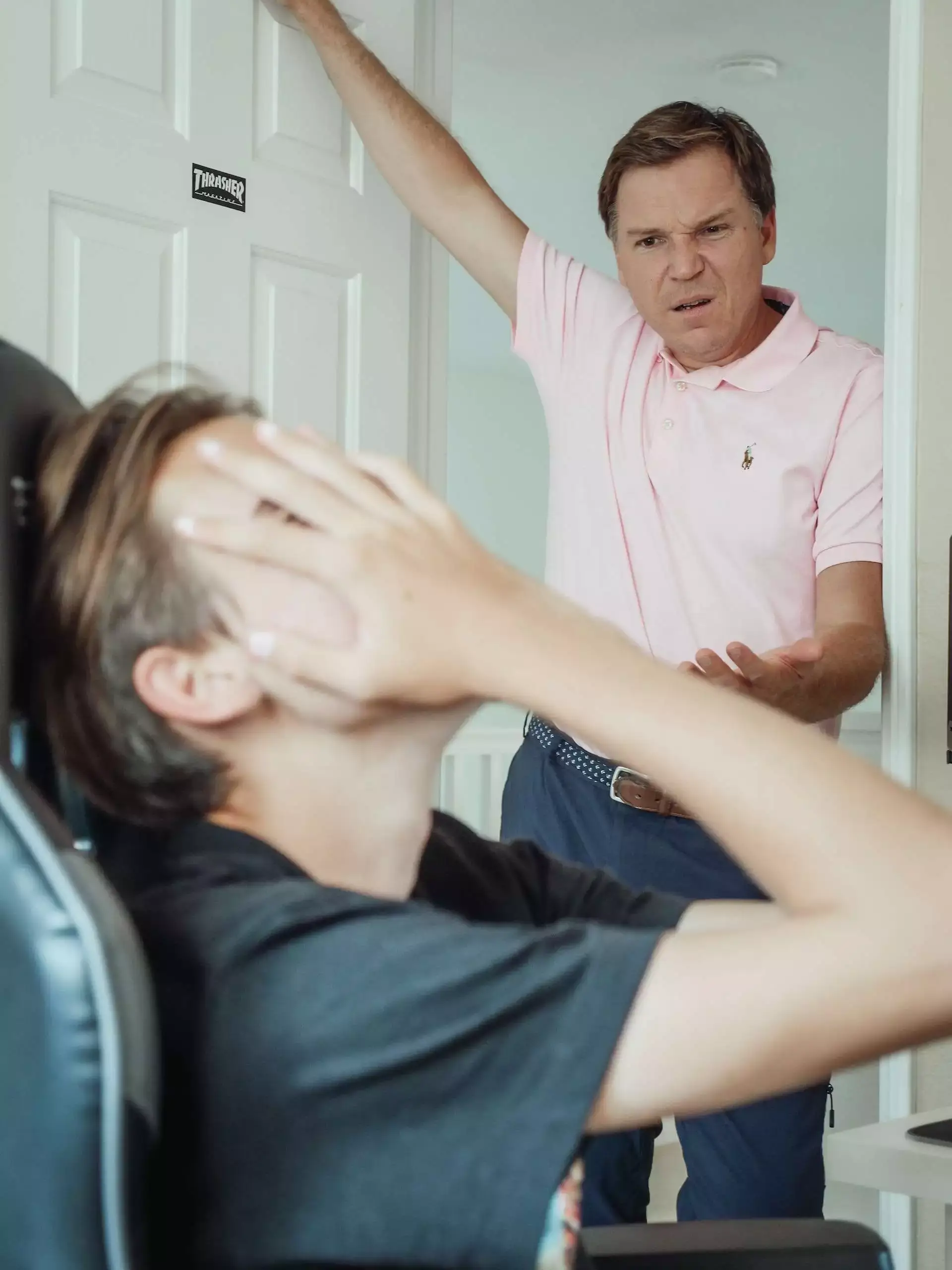 5. Types of Narcissists
Narcissism can be both positive and negative and is classified into several forms. Adaptive narcissism, for example, comprises predominantly positive traits, like confidence and self-sufficiency, which are healthy. Such narcissistic characteristics may help an individual set lofty ambitions while studying or at work or have satisfying relationships without being overly dependent on their partner.
However, maladaptive narcissism is a detrimental form of the narcissistic personality type categorized by toxic traits, like taking people for granted or willingly exploiting them. The different categories of maladaptive narcissism include:
5.1. Overt/Grandiose Narcissism
Overt narcissistic individuals are usually dominant and aggressive and exaggerate their importance. Persons with grandiose narcissism tend to brag and are extroverted but don't easily cooperate with others.
Grandiose/overt narcissism stems from being held in very high regard during childhood, which most likely continued into adulthood. Are narcissists' inflated self-image and high self-esteem make them appear very assertive and self-confident? They aren't sensitive, think they're mostly right, and generally need things to go their way. But they have the habit of overestimating their emotional intelligence (EQ).
5.2 Covert/ Vulnerable Narcissism
It's not uncommon for us to think all narcissists are dominant and overbearing in social settings. However, vulnerable narcissists or covert narcissists are introverted narcissists. Vulnerable narcissism appears in people who have experienced childhood abuse or neglect. Behaving narcissistically is a defense mechanism and shelters them from feelings of inadequacy and low self-esteem.
A covert narcissist suffers from low self-worth, self-consciousness, and sensitivity to criticism. Although they alternate between feeling superior and inferior to others, vulnerable narcissists are easily offended or anxious when those around them don't give them special treatment and high praise. This can lead to passive-aggression, but they're not usually overestimating their emotional abilities and intelligence.
5.3. Antagonistic Narcissism
People with antagonistic narcissism have a very competitive approach toward social interactions. They often exhibit black-and-white thinking that someone needs to emerge as the winner or loser in a social situation. This results in them being hostile and aggressive. They're quick to criticize other people and are not very forgiving.
5.4. Communal Narcissism
Communal narcissism results in an individual viewing themselves as selfless and claiming to care about right or wrong. They display a supportive and generous image to the world. Still, their behavior is craving for social power and superiority inspires their behavior their actions are not always in tune with their so-called beliefs.
5.5 Malignant Narcissism
This is a more destructive form of narcissistic personality disorder. Besides the classic signs of narcissism, malignant narcissists can be paranoid, aggressive, or sadistic (deriving pleasure from another's pain). They tend to exhibit antisocial behavior and disregard others' safety or rights.
6. How to Identify Narcissistic Traits in Individuals?
Researchers estimate nearly 5% of the population has a narcissistic personality disorder. Individuals suffering from this mental health condition think, feel, and behave in ways causing themselves or the people around them to suffer.
Children during their development stage often exhibit narcissistic behaviors, but this is not unusual during that age, and it doesn't mean that they'll develop NPD later on in life. NPD affects men more than women.
Symptoms of personality disorders emerge during the late teen years and often come into being in the teens or adulthood of the individual. NPD occurs in a series of situations in an individual's daily life. A mental health professional determines narcissistic personality disorder when an individual exhibits at least five of the following narcissistic personality traits:
A grandiose sense of self
A near obsession with fantasizing about being more in control, intelligent, attractive, and infinitely successful more successful than others in most aspects of life
Having a superiority and wanting to only associate with people they believe to be of the same superior caliber
Constantly seeking excessive attention and admiration
A lack of empathy
A strong sense of entitlement and willingness to exploit others to achieve their goals
An interpersonally domineering conduct with those around
A resentment towards others or a belief of others' resentment toward themselves
Arrogance or snobbishness toward others
7. How to Deal with a Narcissist and Guard your Mental Health against them?
Narcissists tend to be very charming and magnetic since they are remarkably good at portraying a fantastic, flattering self-image that draws us in. We're drawn towards their perceived confidence and lofty ambitions- and the shakier our self-image, the more susceptible we are to their allure. It's not unusual to get caught up in their charm, thinking they will recognize our desire to feel more alive and treasured by someone and fulfill it. However, that is just a fantasy that can soon turn into something we did not even begin to imagine.
7.1. Your Needs Remain Unfulfilled (or Unrecognized)
The essential fact to remember about a narcissist is they are not looking for equal partners or friends; they are looking for dutiful admirers. Your value to a narcissist is as someone who will keep their ego inflated by showering them with praise regularly. Your desires and feelings are of no value to them.
7.2. The Narcissist's Treatment of Others
The easiest way to identify a narcissist is by their treatment of others. If they manipulate, lie, cheat, hurt and disrespect others, then rest assured they will do the same to you one day. Nobody is more important for themselves than themselves.
7.3. Don't Make Excuses for Them
Recognizing a narcissist in your life for who they are is supremely necessary, not who you want them to be. Don't make excuses for their bad behavior or downplay the hurt they cause you. Ignorance is not bliss with narcissists, and the denial will not make it eventually go away. Narcissists resist change; they actively avoid change, so you must ask yourself if you are willing to live like this for the rest of your life.
7.4. No-Contact
Narcissists will use tricks like manipulation, persuasion, cold treatment, or distance themselves from you to make you bend their will. In the face of this, the best option for you to guard your mental health is to establish a no-contact rule and walk away from them. Do not return to them if they beg, rage, or demand your return.
If you do not have the option of going no-contact with them, then some other ways to protect your mental health are:
i. Set Boundaries
The foundation of any healthy relationship is based on mutual respect and caring. But healthy reciprocity is next to impossible for narcissists. It's not that they aren't willing; they aren't able. They don't see, hear or recognize you as someone who exists outside their wants and needs. Due to this, narcissists regularly breach others' boundaries and do so with a strong sense of entitlement.
They will not respect your privacy, go through your things or look through your phone or computer without your permission, eavesdrop on your conversations, steal your ideas and give you unwanted advice and opinions. They may also try to tell you what to think or feel.
All these things alone may not feel like much, but they violate your boundaries. It's important to see these violations for what they are to start creating healthy boundaries where your needs, wants, and privacy is respected.
ii. Plan in Baby Steps
If you observe a long-standing pattern of letting others breach your boundaries in yourself, then it's not easy to take back control immediately. It has to be a gradual process where you carefully consider your goals and obstacles and plan accordingly.
Don't plan big moves; take baby steps. How do you want to start enforcing boundaries? Analyze the power dynamic between you and the narcissist in your life. Is there anything you've tried that did or didn't work? Take these things into consideration while designing a plan.
iii. Consider a Milder Approach
If you want to preserve your relationship with the narcissist or do not have the option of severing ties, you must tread carefully. Don't directly point out their dysfunctional or hurtful behavior, as this can damage their self-image.
Try to communicate how their behavior makes you feel rather than their intentions, and do so calmly, respectfully, and gently. Be firm if you have to, but don't be forceful in your approach. If they respond aggressively or defensively, try to be calm, walk away if you think the conversation is going nowhere, and revisit the conversation later when you're both calm.
iv. Follow Through
A narcissist will not put any boundaries you enforce calmly, and you can count on them to rebel and test your new boundaries, so you need to be prepared. Follow through with any consequences if you've set them. Stand firm on this, and do not back down; otherwise, it will send the message that you should not be taken seriously, defeating the purpose of setting boundaries.
v. Be Prepared for Resistance
Narcissists will feel upset and threatened by what they perceive as your efforts to control their life, as they are used to being in charge. In retaliation, they may increase their demands in other ways, like attempting to charm or manipulate you into surrendering your new boundaries or distancing themselves to punish you when persuasion doesn't work.
It's up to you to stand firm and see this through.
8. What Can We Do?
Those with healthy narcissism or personality disorder levels can learn to recognize their behavior with suitable treatment. This can result in the improvement of their lives and of those around them. Traditionally, narcissists do not ask for help or advice because it does not fit their perception of superiority and self-image. So, they may need the help and emotional support of a loved one, like a family member, to encourage them to get professional help.
Before beginning their treatment, mental health professionals perform tests and assessments to diagnose narcissism and what type of narcissism an individual has. Self-report questionnaires such as the Narcissistic Personality Inventory (NPI) are used to assess the narcissistic personality type. This scale is the most predominantly used for making such assessments and can also be used to measure narcissistic personality disorder NPD. Individuals who score high on this scale usually display a wide range of narcissistic traits. Additionally, people clinically diagnosed with NPD score higher on the NPI than people with other psychiatric conditions.
Treatment for narcissism focuses on talk therapy or psychotherapy, pharmacologic therapy, long-term monitoring, and joining support groups for the cause.
8.1. Build your Self-Esteem
You can start working on your self-esteem if you have recognized some signs of narcissism. Change that self-image from one of self-perfection to self-compassion. You don't compare yourself to others; instead, treat yourself with kindness. Put a check on yourself when you start to evaluate yourself with others, and you will see your need for praise and validation from others decrease.
Check out: How To Stop Being A Narcissist: 7 Helpful Ways
Narcissism comprises certain behaviors like extreme self-involvement, bordering on obsession with one's self, and one begins to ignore the needs and feelings of the people around them. While most of us can occasionally be narcissistic, individuals with strong narcissistic tendencies have little regard for others' feelings and worth.
If we have someone with strong narcissistic behaviors, we often think, "How to deal with a narcissist?" As highlighted above, we should aim to establish healthy boundaries with narcissistic people to safeguard our mental health from the effects of their behavior. And if we want to help them, we can start by gently trying to bring their harmful behaviors to their notice, so they can self-realize and begin working towards a healthy personality.