As an affiliate-driven website, Icy Tales earns from qualifying purchases.
It's Boba Time!
How to Make Boba Tea?
The distinctive feature of boba is the combination of the sweet tea flavor and the chewy tapioca balls. The texture of drinks like iced coffee or juice is always the same, but with boba, the pearls provide a "break" from the monotonous consistency.
Boba is a growing trend in India; we regularly see advertisements for boba tea that look mouthwatering. These days, it's difficult to visit a large city without coming across one of these trendy bubble tea shops, many of which provide food and treats in addition to their specialty beverages.
In some bubble tea businesses, you may also frequently order other drinks with boba added, like smoothies, slushies, or even coffee.
The variety of toppings available and their many tastes contribute to making this Asian-American trend in drinks even more delectable.
According to the tea or coffee store, tea flavors can differ. You'll almost certainly lose track of the combinations because the beverage is popular in the United States and other countries.
But because it is a new item in India, it can be quite pricey or unavailable in some places. But not to worry, this descriptive article contains a list of recipes for making bubble tea, which you can make at home. So, if you love bubble tea, check this article out!
Before furthering into the delicious world of homemade bubble tea, get familiarised with what boba is and how it works.
1. What Is Boba?
The opaque, edible tapioca pearls, sometimes referred to as tapioca balls, are made from tapioca, a starch harvested from the cassava root, a root vegetable from South America that is also referred to as yuca. They are commonly referred to as pearls or boba when used as a component of bubble tea.
Although it is contested which city and particular establishment the drink truly came from, it is believed to have its origins in Taiwan. The 1980s saw the invention of bubble tea in Taiwan, where it immediately gained enormous popularity. Through immigrant communities, the trend extended throughout south Asia and later into North America. The success of the drink is in great part due to social media.
Initially, boba pearls were combined with beans and deliciously chewy rice balls in shaved ice sweets. "pearl milk tea" refers to the first use of tiny, roughly pea-sized tapioca balls. Later, a tea business owner tested it with bigger pearls and became successful.
In the past, regular milk tea drinkers also existed; fortunately, someone thought of combining the two to get the brilliant, adored beverage we know today. And we all agree that there isn't a drink quite like it.
Tapioca pearls can be manufactured with various colors and textures by adding various ingredients, such as water, sugar, or another sweetener, like honey.
Because boba is made of tapioca starch, they are frequently referred to as "tapioca pearls."
They are little spheres, and to give them a delicious taste and a rich black color; They are occasionally simmered in brown sugar syrup.
There are also colorful boba variants packed with syrups with fruit flavors like cherry or mango. Owing to its almost tasteless nature, boba is simple to mix with other drinks. Tapioca pearls can be altered in color and texture by incorporating other components, such as water, sugar, or another sweetener like honey.
The most well-known usage of boba is in bubble tea, also known as tapioca tea or pearl tea. The tapioca beads at the beverage's bottom and the drink itself are called "boba."
Traditionally, black or green tea that has been made creamy with milk, sweetened condensed milk is poured over the cooked boba and poured over the top. But today, you can add boba to whatever drink you like. A wide range of toppings, in addition to pearls, are available at boba businesses, including jelly, chia seeds, aloe vera, and popping boba.
2. Why is Bubble Tea So Popular?
A significant portion of bubble tea's rising popularity was due to social media. The practice of producing appealing drinks and encouraging consumers to share aesthetic photos of their unique beverages online was popularized by bubble tea cafes, sparking a trend. People started looking for how to make boba tea recipes everywhere.
The popularity of bubble tea has persisted, making it an exceptional trend. Younger age groups that are skilled in social media marketing are the ones who market and sell bubble tea.
You shouldn't drink boba tea daily because it is a trend and contains the word "tea."
How unhealthy is boba tea?  The boba is tapioca pearls steeped in boiling cauldrons of sugary caramelized syrup for hours, turning them into nothing more than fiber-stripped, sugar-loaded, calorie-loaded balls of starch, according to the registered dietitians. The beverage itself contains otherwise healthy tea.
Due to its nearly complete lack of nutritional value, this procedure yields a component that is not only harmful but also extremely calorie-dense: A serving of the tapioca balls that is one-quarter cup can normally have between 150 and 200 calories.
Those tiny balls have starchy carbohydrates rather than the healthy, fiber-rich ones in whole grains.
3. 7 Delicious Boba Milk Tea Recipes
You will find many "how to make boba tea" recipes online, but ours is one of a kind "how to make boba tea."
I have seven recipes for bubble tea to give, with flavors including strawberry, matcha, iced coffee boba, mango, and more.
With these healthy boba tea recipes, you can now prepare your favorite summers to drink in your own kitchen!
Learn how to make boba tea at home, as well as how to purchase and prepare black pearl tapioca balls.
We have gathered the most delicious ways to make boba milk tea which will make you want more at home!
Here's how to make boba tea
3.1 Make Your Own Chewy Tapioca Pearls
Uncooked boba pearls can be prepared up to six weeks in advance. All you have to do is follow these easy instructions:
Step one
Start by half-filling a big pot with water and bringing it to a boil. As the tapioca balls simmer, you can optionally add your preferred liquid sweetener to give them a bit of sweetness.
Step two
Add raw black tapioca pearls after the water has reached a boil. Cover and simmer for about 2 minutes after giving them a light stir until they start to float.
Step three
After boiling, take the boba pearls off the stove and drain them.
Keep them at room temperature in an airtight, clean container for optimal results. Their texture may harden if refrigerated. Keep store-bought boba in its original packaging if you use it.
To maintain their texture until they are added to the bubble tea, keep the cooked boba in cold water or the cooking syrup. Tapioca pearls can be kept in this manner for around 24 hours.
 3.2 Brown Sugar Bubble Milk Tea
Let's start with the most basic bubble tea. The first drink to pop up when you search how to make boba tea. This type of boba milk tea is the easiest to make.
Brown sugar milk tea is also popular as tiger milk tea.
Tiger milk tea blended with brown sugar and tapioca pearls is incredibly creamy and delicious. Anyone with a sweet tooth will adore this bubble tea since it has the perfect balance of sweetness.
Here's how to make boba tea
The ingredients for this brown sugar milk tea are simple to find in your kitchen. This bubble tea looks great and tastes delicious. It's simple to prepare at home, and it's delicious. Brown sugar boba tea fanatics gather here!
Here's How to Make Boba Tea:
Brown sugar
Milk or soy milk (oat milk)
Cream
Tapioca pearls
Step one
On a stove, mix 1 cup water and 1 cup brown sugar and heat the mixture, stirring occasionally.
Step two
Increase the heat once the sugar has melted to a low simmer. For another 10 minutes, simmer very gently. Remove the syrup from the heat and let it cool to room temperature before using it.
Step three
Boil tapioca pearls until they are soft and drain them. Let the boba pearls cool.
Step four
Apply roughly 1 teaspoon of the brown sugar syrup to the boba as soon as they have cooled. They won't group together because of this.
Step five
For the final step, take a glass, fill it with ice, and cold milk (how much you prefer), then add the mixture of boba and brown sugar syrup. For an extra creamy drink, top with whipped fresh cream, and enjoy your bubble tea!
3.3 Taro Boba Milk Tea
Here's how to make boba tea.
One of the popular favorites is taro bubble tea.                                
A creamy royal purple sweet taro boba tea may be something you've never tried. This beverage has a sweet, nutty flavor and a thick, creamy texture. It is renowned for its purple hue as well. Follow the recipe below to make your own bubble tea at home.
Here's How To Make Boba Tea:
Water
Taro powder
Jasmine tea bags (black tea can be used too)
Boba pearls
Fresh milk or soy milk
Brown sugar
Ice cubes
Step one
Boil two cups of water, add half a cup of dried tapioca pearls, and cook for one to two minutes, or until the boba pearls begin to float. After 10 minutes, turn off the heat and let the boba cool.
Step two
Heat a mixture of 1 cup water and 1 cup brown sugar on a stove. Once the sugar has melted to a low simmer, turn up the heat a little. Continue simmering gently for a further 10 minutes. Before using, remove the syrup from the heat and leave it to cool.
Step three
As soon as the boba has cooled, add about 1 teaspoon of brown sugar syrup to them. Since Taro is already sweet, you don't need to add much sugar.
Step four
Now that the sweetened Boba is ready, make jasmine or green tea by adding the tea bags to boiling water.
Step five
When the black or jasmine tea is boiling, add the taro powder and swirl until it is completely dissolved. A light purple hue should be formed.
Step six
Make the bubble tea- Finally, add ice and cold milk to the glass as desired. The sweetened boba is then added. Finally, add the tea and taro concoction.
Step seven
Finish with bubble tea straws and give the taro milk tea several stirs to combine the milk and the tea. Your boba drink is ready to serve chill!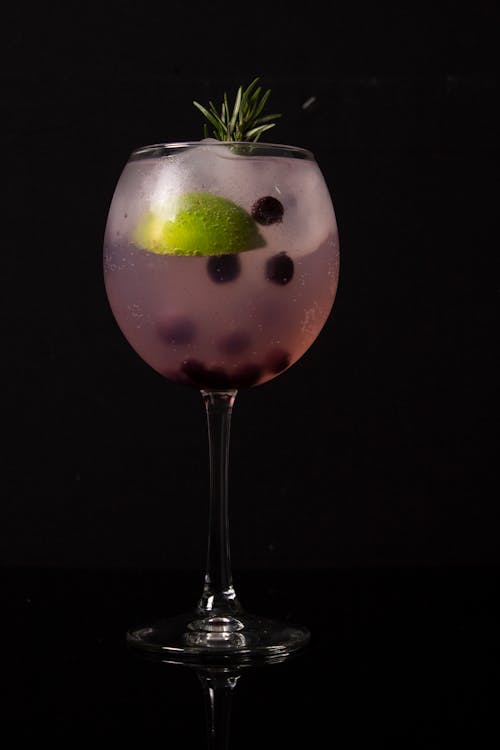 3.4 Matcha Bubble Tea
Matcha boba tea has gained enormous popularity, and coffee shops now offer matcha-flavored drinks and lattes. One advantage of matcha is its high antioxidant content, which may enhance brain function.
 A rejuvenating drink known as matcha milk tea is made with your choice of milk, sweeteners, and matcha powder, which gives it a distinctive green hue.
If you enjoy matcha, you will definitely enjoy matcha milk tea. It is a tea-based drink.
Here's How To Make Boba Tea
INGREDIENTS YOU WILL NEED:
Matcha Powder
Sweetener. Two teaspoons of honey are appropriate. However, you can use whichever sweetener you prefer, like almond milk.
Vanilla extract
Creamer. Use any creamer of your preference
Hot water
Tapioca pearls
Step one
Boil tapioca pearls in boiling water for a few minutes until the boba pearls start to float. Then drain them and keep the boba pearls in a cup to cool down.
Step two
Take 3–4 tablespoons of boiling water, matcha powder, a whisk, and a bowl. Remember that the water shouldn't be boiling or at room temperature; it should be warm.
Step three
Add 3–4 boiling water to a bowl with 1–1 1/2 tablespoons of high-quality matcha powder. Mix the powder and hot water with the whisk until they have a bubbly consistency.
Step four
After stirring it for a few minutes, let it settle before putting it in a cup.
Step five
Add 2 tablespoons of honey or your preferred sweetener after adding  1 tablespoon of vanilla.
Step six
Stir the matcha well before adding 1 cup of soy milk or creamer. Your boba drink is almost done!
Step seven
Make the bubble tea: Grab a glass, pour your matcha green tea mixture, and add your cooked tapioca pearls. You can add coconut jelly or ice cubes for a cool drink, but a warm boba tea will also work!
3.5 Mango Boba Tea
Mango bubble tea is a rejuvenating boba tea with a mango flavor that will uplift your body and spirit.  It is a delicious, creamy iced tea accompanied by chewy tapioca pearls. One of the many fruit-filled bubble tea flavors that are available and will leave you wanting more.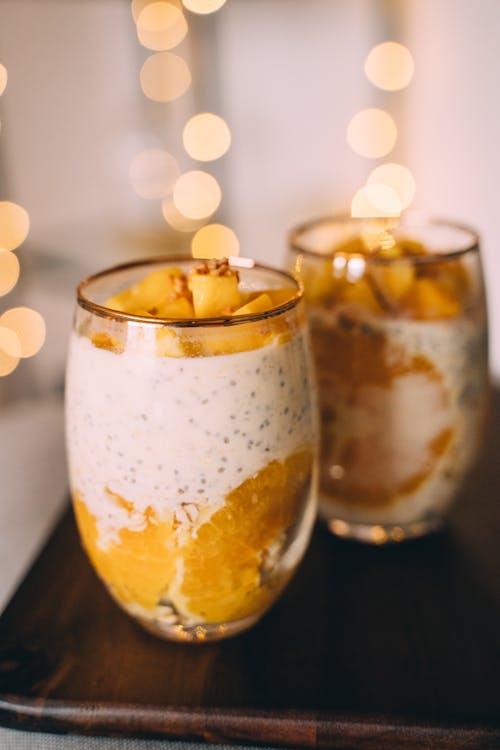 On a hot day, mango milk tea is the perfect sweet refreshment!
Here's how to make Boba tea filled with sweet mango.
Ingredients You Will Need:
2 cups fresh mango pulp
1 cup cooled oolong Tea bags (green tea)
1 cup coconut milk
1 cup white tapioca pearls
¼ cup honey
Step one
In boiling water, add tapioca pearls and cook them until the boba pearls start to float. Rinse with cold water after draining. Keep the tapioca pearls in a cup after drizzling some honey on them.
Step two
Make oolong tea. Tea bags should be soaked in a cup of hot water for five to ten minutes. Once the tea has reached room temperature, remove the tea bag. The tea should then be placed in the refrigerator to chill for at least an hour.
Step three
If you don't have mango pulp. Then, take a fresh mango and cut it into pieces before grinding them in a blender. Refrigerate the pulp for a cool texture.
Step four
Mix the mango pulp with Oolong tea.
Step five
In a glass, pour coconut milk and add the mango pulp mixture. Mix it thoroughly such that a pastel hue of yellow forms.
Step six
Lastly, add your honey-glazed tapioca pearls to the milk tea. Your chill tropical drink is ready to serve!
3.6 Strawberry Boba Tea
The best summer drink is this simple homemade strawberry milk tea made with real strawberries. It's a sweet pink milk tea adored by children.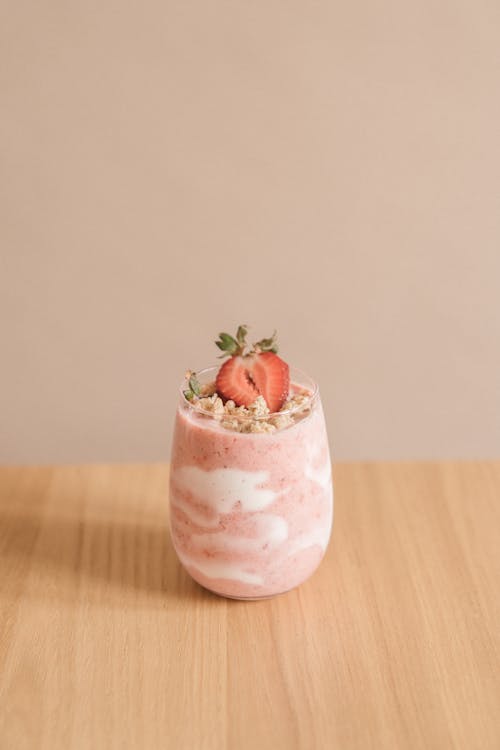 Making strawberry milk tea at home is easy, sweet, and refreshing! Tapioca pearls topped with homemade strawberry syrup, fragrant green tea, and almond milk. If you love strawberries, add them to your milk and boba for a tasty concoction.
Here's How To Make Boba Tea:
Frozen strawberries
1 Tbsp granulated sugar
½ cup tapioca balls (popping boba)
⅔ cup milk
1 tsp vanilla extract
Ice cubes
Step one
In a pot, add The frozen strawberries and sugar. Cook the strawberries over medium heat until they are defrosted. The strawberries should be softly mashed using the back of a spoon.
Purée the strawberries in the pan using a standing or immersion blender after taking it off the stove. Set apart for cooling.
Step two
Heat a mixture of 1 cup water and 1 cup brown sugar on a stove. Once the sugar has melted to a low simmer, turn up the heat a little. Continue simmering gently for a further 10 minutes. Before using, remove the syrup from the heat and leave it to cool.
Step three
In a pan add water and bring it to a boil. Now add the tapioca pearls and stir it for fifteen minutes. Cook the tapioca pearls until they start to float. Then, when they are soft take them out and drain them. Keep them in a cup to cool.
Step four
As soon as the boba has cooled, add about 1 teaspoon of the brown sugar syrup to them to prevent them from sticking.
Step five
In a pitcher, add whole milk and vanilla extract. Blend them well.
Make the boba tea- Finish the drink by mixing the strawberry puree and milk. Add the cooked tapioca pearls. Drop in some ice cubes and serve it chill!
3.7 Thai Boba Tea
Cha Yen is another name for Thai boba tea.
 Thai milk tea boba is a creamy iced beverage that tastes cool on a hot day. Although you can always order it from a Thai restaurant, there are instances when you want to have a drink nearby. You can only acquire that by doing it yourself!
In its most basic form, Thai milk tea boba is simply cold black tea with skimmed milk and chewy tapioca balls, or boba. Some recipes include exotic spices like star anise and cloves for a richer flavor. Additionally, some people favor the use of sweetened condensed milk.
Here's How To Make Boba Tea:
Thai iced tea
Sweetened condensed milk
Sweetener (maple syrup)
Ice cubes
Tapioca balls
Step one
The tea must be prepared first, which is what you should do. Bring around 5 cups of water just to a boil to achieve this. Mix the sugar and lose tea together properly. Lowen the heat and cover. Steep for 15 to 20 minutes, roughly. In general, Thai tea is somewhat bitter than normal tea.
Step two
Cool after straining the tea through a fine mesh strainer. You must filter the Thai tea mixture because it contains loose-leaf tea rather than tea bags. After that, put the food in the refrigerator to cool.
Step three
Prepare the Tapioca balls – There is no need to prepare the tapioca pearls in advance since we will be using the quick-cooking variety.  Bring a small saucepan of water to a boil about 15 minutes before you want to serve your bubble tea. To stop the Tapioca balls from clumping and sticking together, add a drizzle of any sweet syrup and stir thoroughly. The boba should cook for about 5-7 minutes. Drain and wash with ice-cold water.
Step four
The cooked boba should be divided among four glasses (any glass will do; just make sure they can accommodate about 2 cups or so). Each glass should have ice, followed by 1 to 1 1/2 cups of room temperature Thai tea. Each glass should be filled with 2-3 (or more) tablespoons of sweetened condensed milk.
Step five
Add coconut jelly if you wish, and top it off with a layer of whip cream. Your delicious Thai boba tea is ready to be downed.                            
3.8 Vietnamese Coffee (Boba Tea)
You guessed it—Vietnamese coffee, commonly referred to as Vietnamese iced coffee, is a traditional coffee recipe from Vietnam. This milk tea is produced with a small metal filter and medium to ground dark roast Vietnamese coffee in its basic form coarsely.
This pearl milk tea is called bubble tea in Vietnam. You can simply drink the coffee with or without bubble tea pearls. Vietnamese coffee boba drinks are a kind of boba drink that are produced with strong and delicious coffee beans that are slowly dripped through a pin and cut with sweetened condensed milk.
 To make delicious tapioca milk tea, follow these boba tea recipes, which use quick-cooking tapioca pearls!
Here's How to Make Boba Tea:
1 shot of espresso
2 Tablespoons sweetened condensed milk or whole milk
Few ice cubes
1/2 cup dried black boba, tapioca pearls
1/2 cup granulated sugar
1/2 cup dark brown sugar 
The espresso should be brewed first, then left aside to cool.
Add boba (tapioca pearls) to a pot of boiling water, occasionally stirring. 5 minutes of boiling. After turning off the heat, leave the cooked tapioca pearls in the pot for around 10 minutes.
Heat a mixture of 1 cup water and 1 cup brown sugar on a stove. Once the brown sugar has melted to a low simmer, turn up the heat a little (make sure the sugar completely dissolves). For an additional ten minutes, simmer gently. Before using, remove the sugar syrup from the heat and leave it to cool.
Add this simple syrup to your boba tapioca pearls, so they don't stick together. Add espresso to a cup and add milk (dairy milk or dairy-free milk). Blend them together to make a bubble.
Now that your boba milk tea is ready. Add ice and the Boba to your coffee, and enjoy the homemade bubble tea!
As the popularity of the boba tea drink grows, new, diverse tastes appear all over the world, allowing your taste buds to experience new places with each sip.
4. How to Make Boba Tea!
Making boba tea is simple. Just follow these boba tea recipes to make delicious boba tea at home. Boba tea healthy recipes. Bubble tea drinks come in various flavors, use several tea varieties, including black, green, and oolong, and can be made with or without dairy, sugar, and those famous pearls. In other words, the flavor varies on how you cook it!
These are some of our all-time favorite boba flavors. Because of its versatility, bubble tea has maintained its popularity. New flavors and colors of the beverage go viral and constantly rekindle consumer interest. Hope this article helped you in how to make boba tea.
Enjoy your bubble tea in moderation, just like anything else.
So what are you waiting for? Start making these recipes on how to make boba tea and comment down below to share your experience and what is your favorite flavor.