Do you also crave to manifest your dream life with an ideal love life, more money, and a positive aura? So, here are some tips and steps as to how to manifest the energy of the universe and align it with your goals and dreams.
So, to use the law of attraction effectively and understand how to manifest, let's get into the detail of what the law of attraction actually is.
This article will precisely guide you towards how to manifest your dream life.
What is The L
aw of Attraction
To understand how to manifest, you first have to know the science behind manifestation.
Human beings are made up of atoms that vibrate at different frequencies. The frequency at which the atoms vibrate is determined by our thoughts.
Our bodies tend to vibrate at a higher level if we think of positive thoughts, gratitude, growth, and love, but if we feel jealous, impose self-limiting beliefs, and victimize ourselves, our bodies begin vibrating at a lower level.
Scientists say that "Energy cannot be created, nor be destroyed," so it is clear that everything you want to manifest in your life is already there and is vibrating at a certain frequency. Our ultimate focus should be aligning our frequency with the frequency of the energy we desire. Manifesting something is just a game of your thoughts and beliefs.
Here are some steps which might help you raise your vibration and manifest exactly what you want:
1. How to Manifest

by Shifting B

eliefs

The first thing that you need to do to manifest anything is to change the way you think and understand how to manifest your dream life.

For example, If you constantly think that "My goals are too small," "I won't be able to earn much." "I would not be able to afford it" you would actually end up not achieving financial freedom.

On the other hand, if you shift the way you think and start believing that "I have the potential to earn a lot of money and be financially free," then your attitude towards life will change, as it will become aligned to your beliefs and thoughts. You'll automatically start taking the actions in accordance with your beliefs.

So everything you think is based on what you believe to be true. If your belief is strong enough, your ideas will grow stronger as well, and reality will surely follow. This is the technique of understanding how to manifest properly.

Understanding this will bring you even closer to how to manifest your dream life.
2. How to Manifest

through Visualization

Have you ever been in a situation where you recognize someone but can't recall their name? This happens because pictures and visuals are processed by our brain faster than text and words. When you transform your affirmations and desire into mental imagery, you increase your chances of manifesting your ideal life and understand how to manifest. 

To know how to manifest, you can practice manifestation for 10-15 minutes every day by closing your eyes and visualizing whatever you want to manifest, your goals – whether it is getting your dream job, manifesting an ideal love life, getting into your dream college, buying a house, waking up early, etc.

You have to understand how to manifest and visualize how everything around you would look like when you manifest it, how will you and your family react, because it becomes important to emotionally feel and accept something as true, to reach the frequency that will shape your reality.

Bonus Point – Vision boards may also help you in visualization.
3. How to Manifest through Vision Boards
They are a collage of pictures and phrases that symbolize how to manifest a person's dreams or goals and are meant to inspire or motivate the viewer. These images get embedded in your brain and create reality.
4. How to Manifest

using

Gratitude

The universe reciprocates your gratitude and positive thoughts, so if you send the universe positive thoughts and gratitude, you will also receive positive energy. Gratitude is also one of the virtues that increases your vibration and elevates your day.

You may just write 3-4 things that you are really grateful for – it can be someone in your life or basic things that bring you a sense of happiness and satisfaction. For example:
I'm grateful for this

new

day

.
I'm grateful for my friends and family.
You may also write a gratitude list for achieving your future aspirations and goals by combining your dreams with gratitude and writing them (in present tense) as if you have already manifested it for yourself. For example:
I'm so happy and grateful that I wake up early in the morning every single

day

.
I'm so happy and grateful to be accepted in my dream college.
I'm

really

grateful for the strong

person

that I am becoming.
I'm grateful to have manifested an ideal

love

life

for myself.
Even if you don't have any of these things right now and want to attract them, you have to understand how to manifest and can write them and send positive and clear signals to the universe; with time, you will surely manifest it in your life.
5. How to Manifest

using Affirmations

Affirmations are positive statements as to how to manifest a life that empowers a person, brings positivity, and draws them closer to their goal. They are written or repeated in the present tense and properly manifest your goals.

The Law of Attraction says that you have to accept the thing you want as true even when it has not happened yet. You have to emotionally accept the fact that what you want has already happened in your life. For example:

If you want a 10% appraisal in your salary, then write and affirm every day that "I am deserving of getting the appraisal" or "I'm happy and grateful that my boss had given me an appraisal" by following this manifestation process, you are sending11 positive vibrations to the universe which will reciprocate itself and will bless you with abundance.

Here are rules, using which you can phrase your own affirmations:
Instead of using the future tense, use Simple present tense while forming your affirmations. For example, don't affirm that "I will wake up early in the morning" instead repeat, "I wake up early in the morning every day."

Don't put negative words like "not" or "do not."

Use enriching, empowering, and positive words like "abundance," "grateful," "happy," etc.

Repeat these affirmations 5-10 times a day. Preferably take some time out at night before sleeping because your manifestation power becomes strong just before you go to sleep.

Put your emotions to work and affirm them with a sense of happiness and gratitude.
Note – One thing that is important to keep in mind is to engage your emotions and believe the affirmation with all your heart, since only when your emotions are powerful enough will you be able to attract your goal.
Example of Affirmations for manifestation:
6. How to Manifest

E

xactly What You Want

Through Repetition

Repetition is one of the best methods to manifest something in your life. It is the most effective method for deeply ingraining things in your memory.

Repetition is important to turn your ideas into reality as it shapes your thinking and prompts your brain to take action. When you repeat affirmations, it strengthens your belief, shifts your thoughts, and brings you even closer to manifesting exactly what you want.

When you ask the universe repeatedly with deep conviction and faith, you are bound to attract positive results; just stay positive and enjoy the process of manifestation.
7. Manifestation

by W

riting

Down Your G

oals

One great step that can be taken towards manifesting precisely what you want is by writing them down. Write down your goals because it is scientifically proved when people write their goals, the brain releases a chemical that forces us to take action and create reality.

You can maintain a journal specifically for manifestation; you can write your goals and dreams in the present tense. You can also make an effort to do intentional journaling; it has the power to draw you closer to your goal.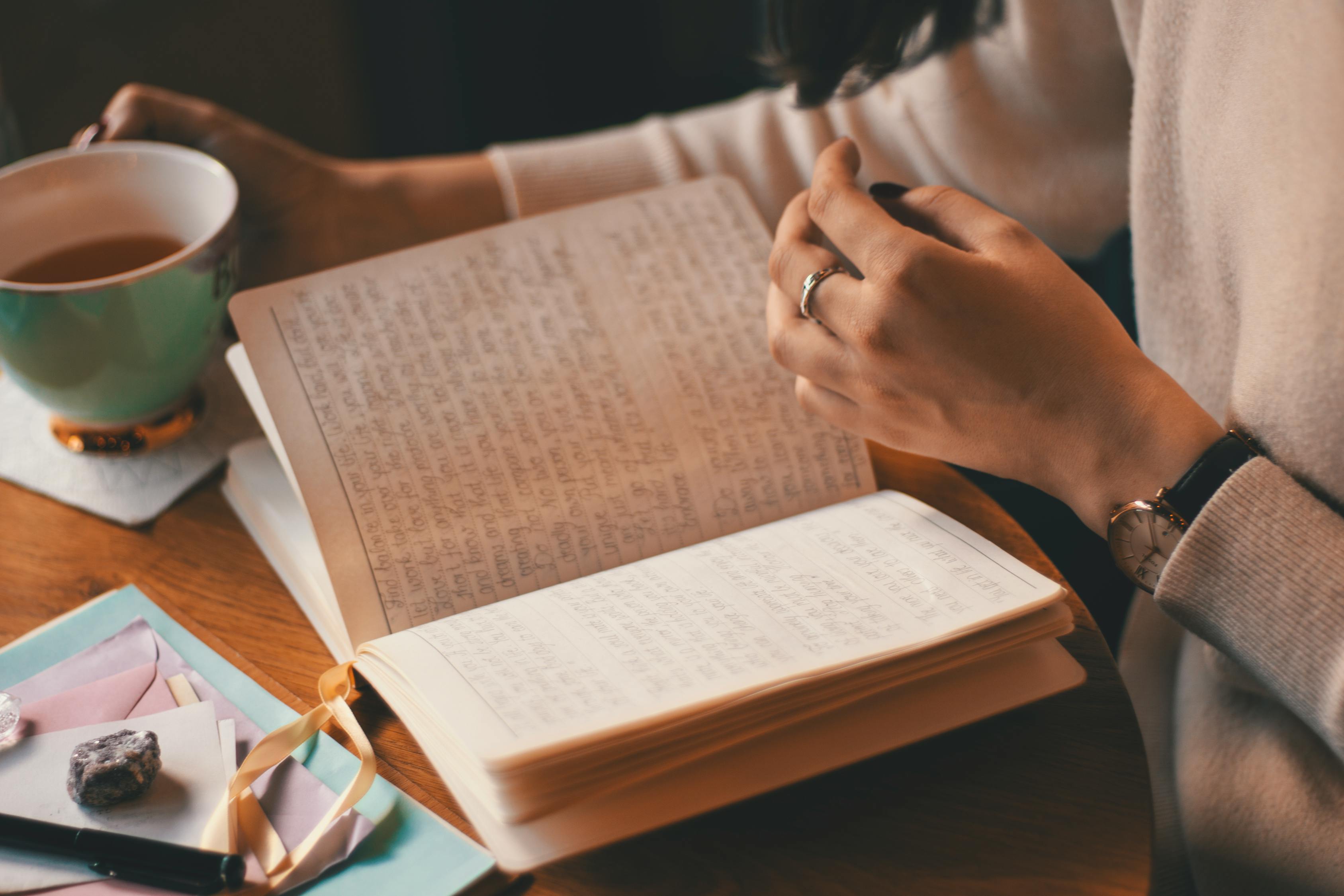 Using these six easy steps, you can increase your manifestation power and have the power to manifest love, money, confidence, and anything you dream of.
Things

to Keep in Mind While M

anifesting
Think positive, and don't let 

self-doubt

 or any negative emotion overpower your thoughts.
You cannot expect that your dreams will manifest if you keep thinking self-sabotaging and imposing self-limiting beliefs on yourself. You have to practice positive thinking in order to manifest abundance in your life.
Don't send mixed signals.
If you get into a cab and offer the driver half a dozen different directions in two minutes, he will get baffled and hopeless and will refuse to drive you anywhere. The same is with the universe; to manifest your dream life, you must have a clear-cut idea of that one goal you want to manifest.
Put your emotions into play.
There are high chances that you're not bringing your emotions to work. There must be no conflict between your emotions and aspirations since only when your emotions and desires coincide will you succeed in manifesting your goal.
Use the affirmations in a correct way.
Affirmations drive your thoughts and beliefs, and they are the most important ingredient in the recipe for manifesting the things you want. Follow all the rules that are mentioned above to make your own phrases and sentences and repeat them frequently to manifest something noteworthy for yourself.
In the initial time of your practice, you must take baby steps and set small goals like being more productive or being fitter, slowly and eventually when your trust builds; you will feel good and might also be able to come to terms with manifestation and its workings. This is what how to manifest correctly means.
You should not expect results immediately. Patience and persistence is the key to achieving your dream life. Nothing comes easy, the manifestation may seem like a magic trick, but it is not. Consistent efforts are very important to bring manifestation to fruition. Think about how to manifest properly.
To get an even deeper dive into the concept of manifestation and how to manifest, you can read The Secret Rhonda Byrne. She has made history by selling 30 million copies of her book. It is a phenomenal book that explains in detail how you can manifest exactly whatever you want to manifest.
The secret advises individuals to vividly picture their objectives in order to attract what they desire. It emphasizes that circumstances are not always favorable, and we can't always predict when things will turn around, but patience and belief in oneself are essential.
To read more articles like this, click here.