The question of how to study causes greater stress than the actual act of learning itself does. People and most of the students are worried that they cannot concentrate for hours and hence make their studies suffer.
To conquer such study-related problems, all we need to do is get our hands on the right ideas and methods that would let us study properly and more efficiently and give us a lot of better results.
These are easy and effective how to study ways that have been proven right not only in studies but also by the students who have adopted them and taken them into action.
How to Study? Best Tips and Strategies For You
1.A Proper Study Session
Planning out and scheduling a proper time and laying out the plan for studying is very important. This simple study tip can work wonders. Most of the successful people have also accepted the importance of good planning while and before studying.
If you are someone who can't concentrate for a longer duration ten keep your studying sessions short. When in some practice, gradually increase the time. In this way, you would end up studying for a longer duration after some amount of time has passed on.
Also, start with your favorite subject and a topic that is relatively easier than the rest. If your startup has the toughest and sets some unrealistic goals, then this problem of studying would never get solved.
Apply this one of the best tips today only and see the results that follow.
2.Try to Understand the Concept
Learning while studying is the best practice you can go for and solve your problems. If you have made notes in class, then go through them once.
Learning the material and answered questions regularly would ensure that your work does not get piled up. Many people think that what's the point in learning son much before and not just the day before the exam.
Well, keeping everything in mind would develop a lot of clarity about the concepts studied. It would also help you retain it for a longer time. If you think you have forgotten all that you have learned, then a lot of some time for revisions.
3.Maintain Notes
Maintaining notes is one of the many things that would help. This one of the solutions would assist you at the last minute. Making notes can be a tough job; you can easily mark out points in the books and write important points in the books themselves.
For the people who want to move forward in a more planned way, making notes is the best way to study. Highlighters and colorful pens can do the work. This practice also evolves interest in learning as well as solving all your how to study problems.
4.Testing Yourself
Keep on doing practice series to get ready for the big test; you should also keep on solving problems and refer to the previous year's question papers for help. Studying the solved material and would also help a lot. This one of the how to study tips is very beneficial to understand the examination pattern and score well.
5.Avoid Cell Phones
Using cell phones and being online on other social media handles can be very disturbing. They would also not led you to concentrate on the work you are doing for long. You can either turn off all the notifications or cut the internet connectivity of your phones for the time you are studying.
You can check your phone like say after one hour but not before that after some time goes on increasing this time to two to three hours. In this way, you can overcome the problem of using your phone and save much of your time.
This time can be utilized well at other places doing much more productive work.
6.Co-relate Things
Co-relating information and studying it has been proven to be the solution of many how to study problems. Co- relating is a simple mental technique in which you combine the other information with the one you already know. In this way, the chances of you forgetting become the bare minimum. On the other hand, the chances of you succeeding spike up.
7.Studying Diagrams
Images always have a stronger impact on memory and always help in remembering things better. They can also help in memorizing a concept easily and also provide a deep understanding. If falling short of time, you can always rely upon some images that sum the entire thing up for you.
Not only this, if you want the examiner to examine one part of your answer in great detail but want to make it summarized and well researched, go in for making some relevant and topic-related diagrams. Diagrams not only make the information condense but also give it a creative touch. This how to study tip can be lifesaving.
8.State Examples
You can always understand better with examples, so try and incorporate them and solve your how to study the problem.
Examples would also allow the reader to understand your point of view. They would also get familiar with your thinking process while going through your scripts. Stating examples also present the fact that you have studied the concept in depth. Hence you are also backed up with evidence to prove your written statements.
You might not realize it, but these examples can let you easily earn extra marks. Start to employ this how-to study trick immediately to score more.
9.Stick to the Plan
Sticking to the plan is very important. Words do not have much meaning until they are turned into some action. Ensuring the right enforcement of all the how-to study tips and tricks requires you to strictly stick to the plan and follow it regularly. If you want you can give yourself breaks on Sundays.
10.Take some break
If you wonder why we are talking about breaks and stuff, then remember that breaks are equally important and are also necessary.
Serving as secret how-to-study exercise tips, breaks play a visible role. One cannot perform well and give the 100% when under pressure. You need to relax and think a bit when in times of enactment. Going out for walks and chilling with friends would do not harm if practiced with discipline.
11.Listen to Music
This list of ideas is getting way too different for some, but trust me, and all these methods will have a major positive impact. Listening to music and at intervals when studying would uplift your mood. Studies have also found that music also has an impact on the brain that helps it solve problems faster. When solving mathematical problems, this how-to study way is what you can try.
12.Practice More
As always said, practice makes a man perfect, so you need to practice more and more to enhance your skills and also to boost them up. Try not to leave any stone un-turned from your side as working out first is better than regretting later.
Practical subjects like math and some sciences require a great amount of practice. See to it that you are well equipped with practice papers and all the stuff you need; practicing more and more would always be helpful, no matter how consuming it turns out to be, investing in studies never goes out of fashion.
In fact, it is going to return with much greater interest. With this future perspective in mind, you should indulge in your studies and keep on motivating yourself.
13.Don't Stress
Stress would spoil all your game which we do not want at any costs. Stress can wash all the how to study tips within seconds.
Anyway, as we all know, no one gives their best when under stress, so try avoiding it and keep calm in such situations. Even if conditions go out of hand, taking stress can never be the solution. You can always take a break and think and keep this one of the studying tips in mind at all times.
This was a short and easy guide to how to strategize your study plans. While keeping this in mind, hard times while studying shall pass, and you would be able to give your best. By following these, you would also see a change in your level of grasping things. You can also develop a faster understanding of your subjects with speed in processing the information provided.
These study habits would help you study for a long period and would also make the process easy. For effective studying, these study techniques, study skills, and learning styles are bound to help you pay attention for a long time. As many times good studying also depends on study methods.
I hope you study with the above-mentioned studying tricks and achieve all your academic goals. Many great people have also achieved success by sticking to a well-formed plan. By practicing them and adapting to some changes in your study schedule, you might also be able to see your grades going up in no time.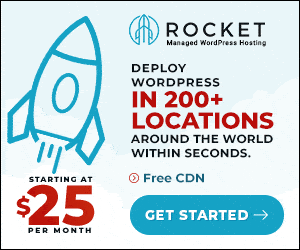 Originally posted 2021-04-16 06:16:29.