Indian TV serials give their viewers an excellent dose of illogical and nonsensical drama. Most of the shows revolve around the saas-bahu drama. It's all about how the daughter-in-law wins the heart of her mother-in-law. The storyline is unbelievable. Agreed, there are many TV shows experimenting with new genres and are coming up with new ideas. However, the existing saas-bahu serials continue to prosper and their rise to popularity escapes me.  Old people in such serials never seem to die and the leads of the show keep getting reincarnated. How is that possible?
An Example
"Punar Janam" (reincarnation) is a concept that supposedly plays well with the audience. The TV show "Kasam" is based on this concept. The heroine is killed by the villain, she promises the hero, on her deathbed, that she will come back for him, which she does after 20 years. So now, the male protagonist is in his late 40's and the female lead, in her early 20's. And their love story begins again. Unbelievable, right? Although the male l

ead of the show is supposed to be in his 40's, he doesn't look a day older than 25. There are many such instances where logic gets thrown out the window. In the serial "Sasural Simar Ka", the heroine changes into a fly (Makkhi) and saves her family from doom. This show is famous for showing much supernatural stuff too, like the characters using weapons used by gods, possession by demons, a cupboard with a magic mirror inside and other illogical storylines (I thought we were in the 21st century). The ever famous "Saas Bhi Kabhi Bahu Thi", is well known for its lack of logic. The character named Baa (the grandmother) lived for almost 7 generations. It's only on our TV shows that women go to bed with their makeup, heavy jewelry, and designer sarees.
Concepts Used In The Shows
Memory loss is another famous concept that has become an instant hit with our audience. 'Kumkum Bhagya' is a show that has taken the memory loss concept to new heights. 'Yeh Rishta Kya Kaehlata hai' revolves around trivial matters that are made into a big deal (the female lead cooking for t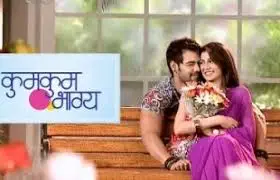 he first time, the servant of the house getting married and many others). In many shows, the male protagonist accidentally loses all his property and hence for the next 6 months, the viewers get to see how he goes from rags to riches. Going into a coma is oh-so-common. People go into and come out of a coma regularly, making it look as easy as strolling into a coffee shop. A Rich spoilt guy falling for a poor girl, who brings him onto the right path, is usually how these shows begin. I thought Indian wedding go on for three days, but on watching these shows I realized it's a month-long event.
All of the above mentioned shows start with good concepts but as time goes on; their story line takes a turn for the worst. No matter how ridiculous the story is, people seem to be glued to these shows. Most of the above mentioned TV shows have the highest TRP ratings and are likely to continue their amazing streak. These shows are misleading and far from reality and yet people go crazy over these shows. It is time we moved on to more realistic concepts, started focusing on new themes (rather than continuing with the saas-bahu drama). This transition can only happen when we change our way of thinking and open ourselves to new concepts and ideas.