We all have that one friend who is obsessed with Anime. They constantly try to get you to watch their favorite Anime and discuss the storyline with them. Ever wonder why Anime has this effect on people? It's just cartoon, right? No! It's so much more than that. While cartoon shows are mostly for kids, Anime has something or the other for everyone. So, what makes Anime different?
The characters – Anime characters are more human than characters in TV shows. They are not simply good or bad. The depth given to each and every character is why people can relate to them. We can learn something or the other form these characters in every episode.
The plot – Cartoon shows intentionally dumb down their content for the audience. Anime never underestimates the audience and offers amazing plots. Anime plots can leave one laughing and crying at the same time. The twists can leave your jaw hanging.
Sounds interesting?
Here's a list of Five Anime Shows you need to watch!
Genre: Occult Detective, Psychological Thriller
Light Yagami, a high school student finds a note book which kills people who names will be written on it. Light wants to create the world without evil and starts killing off each and every criminal. L, the detective tries to stop Light.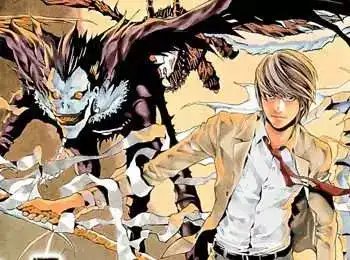 Fullmetal Alchemist Brotherhood. 
Genre: Action, Adventure, Fantasy, Military, Shounen
Brothers Edward and Alphonse use the forbidden alchemic transmutation technique to bring their dead sister back. The law of equivalent exchange takes away Alphonse's body and Edward's left leg. Edward becomes the Fullmetal Alchemist to restore Alphonse's body.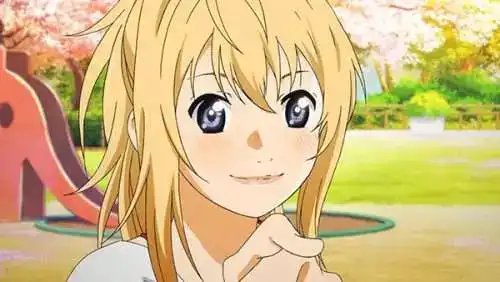 Genre: Drama, Romance, Music 
Kosei Arima, the piano prodigy had a mental breakdown after his mother died. As a result, he lost his ability to hear the sound of his piano. He doesn't touch his piano for two years till he meets Kaori Miyazono, a free-spirited violinist who changes his life. Warning: This Anime will make you cry An LOT.
Genre: Comedy
Yukihira's only goal is to be a better chef than his father and run their family diner. When he is sent to an elite culinary school where only 10% get to graduate, his life changes. He meets amazing people and learns new things. YOU NEED TO WATCH THIS ANIME IF YOU LOVE FOOD.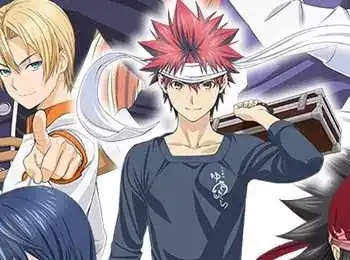 Genre: Horror, Dark Fantasy, Psychological
Ken Kaneki, a college student, goes on a date with Rize Kamishiro- a ghoul. He somehow saves himself from her and is taken to the hospital. A surgery transforms him into a half-ghoul. Now he must survive on human flesh. Also, deal with both the ghoul and human society.