Doctors are second to God on this earth. Dr. Niranjan Samani is a knowledgeable, empathetic, and responsible doctor. He is not only caring but tries to provide solutions to people's neverending troubles in fun yet effortless ways. He aims to educate people through his social media account and spread knowledge about common problems people face in day-to-day life.
Dr. Niranjan Samani's content on Instagram and Youtube is not only very distinctive but also noteworthy. He has carved his name as one of the youngest and supremely talented medical professionals in India. He is helping and spreading awareness to people through his creative content creation and treating people with responsibility.
"My mother motivated me to become a doctor"- Dr. Niranjan Samani
Dr. Niranjan Samani finished his primaries, that is, finished his high school, and then this question came: should he take up engineering or medical. "Growing up, there were so many things that I wanted to do, like growing up I wanted to become a scientist, I would be a bad one of course (laughs)." Then he just asked his mom to suggest what he should take. She was unequivocal that he should opt for medicine. Being a doctor was not his idea. His family has no history of doctors, but there are many engineers; even his brother has graduated from IIT. So Dr. Niranjan Samani thought, let's give medicine a chance as it is a noble profession.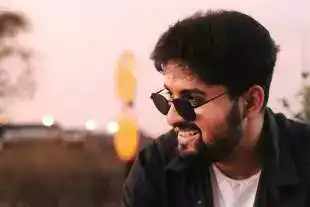 "I started creating content on social media to spread positivity." – Dr. Niranjan Samani
Before 2020 and before the covid hit, Dr. Niranjan Samani had just finished his MBBS and was preparing for his post-graduation and had some time where he started creating content on social media platforms. Then there was a shortage of doctors when covid happened, and he had to join the hospital. "I had to join my hospital back, and it was a 24-hour shift some time and a 12-hour shift sometime. It was a terrible situation. I have seen the patients and the situation closely. Even though covid was a viral disease, there was a mindset of fear all around."  This was when Dr. Niranjan Samani landed on social media, "Let's boost up some confidence and positivity."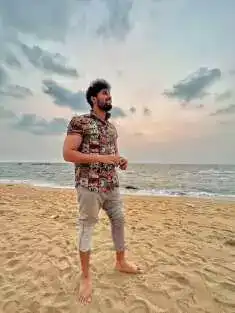 Dr. Niranjan Samani introduced some home remedies and fun and easy ways to tackle the diseases. Whenever he used to get time for lunch or post-surgery, he made some time for and created videos and uploaded them on social media. That is how Dr. Niranjan Samani balanced time between his medical profession and social media life.
Dr. Niranjan Samani believes that you get adapted to a situation when you repeatedly get into the same exposure. "Initially, it was very new to me when I started this medical journey. But now, as I see patients who come at 3 AM, primarily major accident cases, bleeding, and so much panic all around, and there is nobody around but only doctors and nurses, so I think I have adapted well to these situations."  If he needs a break, Dr. Niranjan Samni sometimes takes a power nap in between, and when he finds some extra time, social media acts as a stress buster for him.
"I try to educate people by using some entertainment factors in my videos that grab their attention" – Dr. Niranjan Samani
The doctor tries to convey easy solutions to problems like any other doctor would tell their patients. Dr. Niranjan Samani is just conveying the same message in a fun way by adding some background music and some entertainment. He does this so that people see the videos for the warm, positive gesture or the music and get aware.
"Whatever messages I am conveying to the patients is precisely the thing any other doctor will tell in a clinic or a hospital. For example, if a patient comes to me for a problem in their scalp, say dandruff, and I am sitting like this in a serious mood and telling them the same thing, what I convey through social media. This is where people think that doctors are very strict and rude and not very fun to ask a question to, but that is not the case." 
Dr. Niranjan Samani believes that it is just his one way of telling people that if there is a problem, what is the solution for that, but he doesn't want people to go and directly implement that. They can go and reach their doctors, and if at all it is suitable for their situation, they can go ahead with it.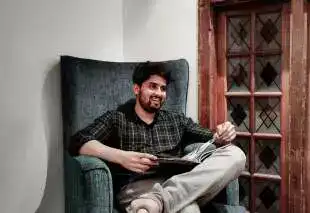 It is not very difficult to garner the reach on social media for Dr. Niranjan Samani because he consistently provides easy and convenient solutions to the most common problems faced by so many people.
"There are times when people have these minute problems, and they don't want to or hesitate to visit the doctor for them. So my remedies or videos are straightforward to understand. It is related to skincare, hair, and other common yet small problems faced by many people. So I try to answer or give solutions to all these problems through my videos. Millions of people think that these are lame issues; well, actually, that is not the case."
"My biggest achievement has been the trust that people show in me and the hope I can give them" – Dr. Niranjan Samani
Dr. Niranjan Samani understands that there is a theory and a practical aspect. In theory, you just read the book, memorize the steps, and understand the process, such as childbirth. But when it comes to the practical aspect and you see life coming out, you understand how not just the theory but also your presence of mind and how you manage the patient plays a more significant role.
Dr. Niranjan Samani shared an incident where he was in a temple with his mother where he faced a situation of emergency, and he was just in the second year of MBBS. The practical concept of CPR was not yet taught to him, but he had luckily studied it and knew the theory part.
"We were in the temple, and we saw a person who suddenly fell and became unconscious. I was thinking of how I could help him, as I wasn't well aware of the practical aspect. But my proud mother thought that I had become a doctor in the second year itself, and she out and loud to everyone that my son is a doctor. So now everyone sees me, and I was so scared about how and what will I do. I went there to help him and check upon him, but fortunately, it was not any cardiac arrest, but he just had low sugar. Luckily he just needed some medical examination, and I could make him conscious. That day I understood people's trust, the emotions, and the expressions that I saw in that person; the hope he got from me is what I have achieved in all these years."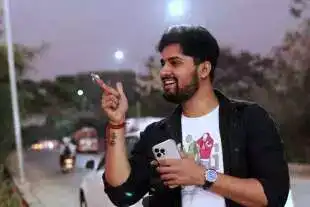 We are put on this beautiful journey of life, and it is for a limited amount of time, so if there is a dream that has to be fulfilled, only then can you achieve success is something the doctor doesn't believe in. He instead believes that if we are achieving something for the greater good of society, then we have achieved success, and this becomes his idea of success.
Dr. Niranjan Samani wants to convey two things he learned from his experiences as a doctor. The first is never to give up, and the second is if someone has a passion, always chase that passion. "Never give up because I have also encountered many situations with my senior doctors where there has been much less hope, but we have never given up and saved lives. There are times when doctors aren't able to save a life, that happens. And your passion is not just waking up, going to your duty, and coming back, be it in any profession; if you have a passion and nobody supports you or criticizes you, please don't stop doing it; go ahead and chase it."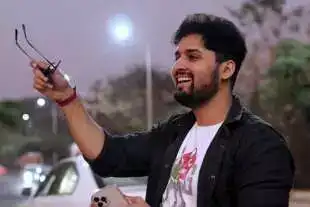 Dr. Niranjan Samani strongly affirms that doctors are there for everyone every time. He wants to convey to everyone, especially those scared to go to a doctor, that doctors are fun-loving and caring people. People can and should share their problems in a carefree manner, and there are always there to help. All the years of studies and sleepless nights of hard work are for people and society's benefit. As a doctor, he never wants to be in a situation where he has to see someone losing their life as it becomes a challenging circumstance.
Watch his motivational journey.