If you are a passionate Harry Potter fan, that is a Potterhead, chances are you have faced this question. And if you are a veteran, I feel you. I am here to establish why Harry Potter is a literary phenomenon, for once and for all.
1.The story behind the story: J.K. Rowling's journey is an inspiration by itself. Her perseverance and sheer skill is the reason why she has reached the pinnacle of success today. She was rejected by twelve publishers, and look at where she is now.
2.The detailing in the books is vivid: There are seven books and yes, that should make for quite a lot of information. But the way Rowling has used imagery to bring Hogwarts to life is amazing. She knows that the curious mind wants answers for the littlest of questions and she humours them, even now through Twitter.
3.It encourages imagination: The books taught a whole generation of kids that it is okay to believe in magic and let your imagination fly. Creativity is a weapon and when used correctly can make you victorious. It also taught the most wonderful lesson: "Words are, in my not-so-humble opinion, our most inexhaustible source of magic. Capable of both inflicting injury, and remedying it." Oh Dumbledore! You wise, wise man!
4.The element of bildungsroman: The books do not lie. They present a world which requires sacrifice and loss. The angst of growing up is pitted against the larger evil which threatens to destroy you anyway. The broken hearts, childish fights, regretful decisions- don't we all relate? It breaks the stereotype of the Utopian magical world. We, as readers, relate with it strongly.
5. Love, friendship, courage, knowledge: These are the four most important assets a person can have. And Rowling expertly stresses on the importance of all four without demeaning even one. At different points in the story, Harry learns to appreciate them and so do we, along with him. Sometimes, knowledge fades in comparison to love but Rowling conveys that both of them are equally important.
6. The characters are symbolic: Harry is the person who is shouldering a heavy responsibility at a young age and wants out. Hermione is that nerd who wants to help people but often gets misinterpreted. Ron is that friendly guy who suffers from an inferiority complex sometimes. All the characters have traits that one can relate to. None of them are perfect, as people in the real world so seldom are. Apart from these three, the character development of Neville and Draco is fantastic. The houses are representative too, making sure nobody is excluded.
7. Quidditch and Butterbeer: It gave us so many cool things to talk about and dream about. What would not we do to experience them even if that meant ending up at the Forbidden Forest at the end of the day. Flying on brooms? Bring it on!
8. There are no insignificant characters: You cannot pin-point anyone and say that their presence is inconsequential. Dobby and Hedwig are major characters, while Filch is relatively minor. But they all play their roles to perfection.
9.The things hidden in-between the lines: Every time you read the book anew, you will discover new theories and hidden meanings that you could swear were not there before. And that is where J.K Rowling's wit and elaborate planning come to light. She drops subtle hints all across the books, which is what gives you a sense of familiarity with what might happen subconsciously.
10. Creation of Severus Snape: He is one of the most controversial characters to be ever penned.  I do not want to give away spoilers, so I will not reveal why. His ambiguity is where his charm lies and he is perfectly depicted by Alan Rickman in the movies. His persona is the creation of two geniuses- Rickman and Rowling.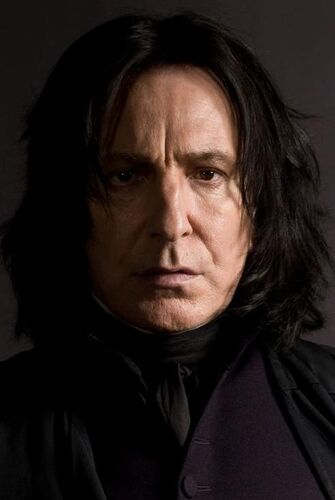 11. The movies: Personally, I am not a big fan of the movies but even I have to admit that the Harry Potter movies form one of the most popular series of modern day cinema. The actors do a brilliant job which is why we find it do difficult to dissociate them from the characters. The special effects and make-up? Cannot complain. Anyone who can turn Ralph Fiennes into Voldemort has my respect.
12. The importance of family: You feel like giving your mother a hug every time Lily Potter appears or Molly Weasley does something loving. The ultimate lesson the books give is that your family holds your hand as you walking into the deepest of troubles and that your 'family' includes anyone who you want to include in it. That, I think, is one of the most beautiful things a person can learn at any age.
I am going to go read Harry Potter because now I am nostalgic. I urge you to read them too if you never have- I assure you that you will not regret it. You might ask me, "After all this time?"- I will always say, "Always."