Rohina Anand Khira is an entrepreneur, owner, and CEO of AA.living, a global interior home decor and lifestyle brand based in Mumbai, India. Rohina Khira started her brand when she was 23 years old and faced challenges at the beginning of her career, but her solid dreams and hard work helped her achieve success for her brand.
ICY Tales is conversing with Rohina Khira about her journey as a woman to build her brand and business.
Q) What was the driving force behind starting something of your own, and why did you choose home decor?
Rohina Khira – So I come from a family who has been in the textile business for the last 36 years. My father has his export business, and my brother has recently joined him. They do things like automobile fabrics, textiles for homes, and textiles for many global giants in India and across the globe. This was something with which I grew up, feeling textiles, seeing designs, colors, and the tactile quality of fabrics; all this was something I was exposed to when I was very young.
So there was a bit of inclination towards that space. Fashion was not something that I was particularly passionate about. I am pretty classic in my approach, I am not very experimental in fashion, and it is a very crowded space, in general, to be good and passionate about. So since I was not very inclined toward fashion space, but textiles interested me, I looked for other things that I could explore. Then I explored home decor to see if I was good at it, and I was.
Then I went overseas for my honors degree in woven textiles from the University of Leeds in 2009. It was something that felt very effortless for me because of my passion and inclination toward it. I worked with Marks & Spencer in London in their home division, which was a fabulous experience. I was 23 when I came back. I just saw the market at that point, it was wide open, and there was not much competition; that is, very few people were involved in expert quality, classic home linen.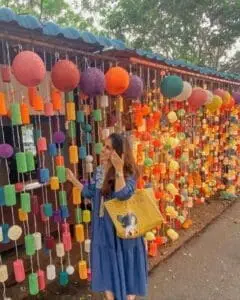 So I thought, why not take our expertise and bring it to the market, the color and sizes for the Indian market, and maintain the export quality. Since we were selling it all over the globe, it is not accessible to the Indian consumer, so that was my aim. Luckily the concept was great. Our price points kind of hit the street spots because if one goes to buy thousand thread count sheets overseas, they are at least 3-4 times the price of what we can sell because we are exporting and selling it in India.
Then our clients, architects, and interior designers were pleased with the quality, which is how it all started. Then, of course, the online space happened – Instagram, Facebook. There was also word of mouth, and magazines also took a lot of interest, and the brand just took off from there.
Q) The pandemic has changed the course of many lives and businesses. How has it impacted you, personally and professionally?
Rohina Khira – It has hit almost all the retail businesses all across the globe quite heavily. But on the other side, I would say the good that it did was that it made everyone look into their business model at a micro level whereas especially the big companies who have specific teams to look into the same, but when it comes to the small and medium enterprises get so engrossed into their day to day activities that they don't have time to sit and back and look at strategy on such a deep level.
It gave us at AA.living the time to sit and look at numbers, data, and statistics on such a deep level and discuss and think about what to do next, and take that time to strategize. We took that time to move the entire store to our online catalog, 2500+ products. It was a huge task, but the pandemic allowed us to do that because of the time on our hands. So I believe that was the silver lining.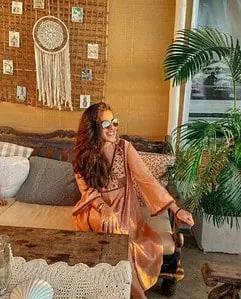 I think people have also started rebuying local, so the retail sector in India has started booming now because earlier people used to wait to go abroad or travel and buy certain things from there which they felt weren't that great or accessible in India. But that attitude has changed because they had no option but to buy local during the pandemic.
India is such a great market; we are exporting all across the globe, so why not support local or Indian brands. I can talk about this in my business because things like towels, or high thread count bed sheets, were things that some people would prefer buying from abroad because the quality is so good. But once that changed and they started shopping from us, they tried the customers were satisfied and happy with the quality.
Q) So there would have been a journey full of ups & downs behind all your success. Could you tell us something about your journey?
Rohina Khira – I started my brand at 23, got married at 26, and had a surprise baby by 27. So since I became a very young mother and it happened unexpectedly, my brand was also very young at that time. So it was rough, managing so much suddenly. But I think as a woman, I can say we are quite incredible and strong, and we don't give ourselves enough credit for it.
So I was managing everything, but it all came together seamlessly like all this was part of the cosmic plan. Whatever life has unfolded for me, I always feel like there is somebody with a lot of grace just handling me, and I need to trust the timing of the universe and do everything with a lot of honesty and passion. I genuinely love what I do, so I feel my journey is always taken care of by a higher power.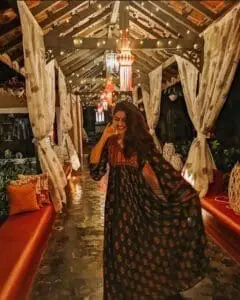 Q) What were the challenges you faced at the beginning of your journey? How did you overcome them?
Rohina Khira – So I was 23 when I started my brand. I was young and a woman, so people didn't take me seriously, thinking that I had just started this brand as a whimsy before I got married. Also, I think the market at that time was very new, very nascent; a lot of clients used to come and be like, 'what is wrong with your brand, how can someone sell a bath mat for Rs 1500, what is it made of, what is such a big deal.?' People didn't consider it anything that could be, like the brand of reckon, a brand of substance.
It was like educating the customers from scratch, which was challenging. People were okay spending the same amount of money on their clothes and hair but not their homes. But post-pandemic people have understood the importance of having a home because it is the extension of your personality, and we spend so much time there.
Q) There is a never-ending competition around home decor. How does 'AA.living' aim to set itself apart from other companies with the same goal? 
Rohina Khira – There are many great brands and so many different price points. What we do well and our USP is mixing practicality with good quality. Our tag line is 'Quality over Quantity.' It is a slow fashion brand, but it is classic and lasts for a long time. After decades, clients return to us and tell us how they are still using our products and how the quality has lasted long.
We have our products comparatively pricy versus a low thread count fast fashion fabric brand available on e-commerce platforms, but with our products, they get softer with each wash; it does have that long-lasting premium quality. So I think that sets us apart from other brands with more of an approach that people will buy and throw with every season; people want to keep changing their looks around in their home.
I think that is fine, but for things like your bath mats, towels, bed linens, etc. There should be a specific life span so you can also contribute to being sustainable and environmentally conscious. Home Decor, linen should serve you well; our ethos has always been. We have a very loyal client base that loves and swears by our quality. We have also been exporting worldwide for the last 36 years, and our Indian brand AA.living is 25 years old.
Q) Who has been your constant support and pillar during all this time? Is there someone you look up to as an inspiration?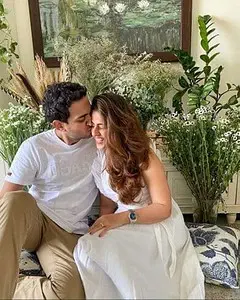 Rohina Khira – My entire family has supported my career and life choices. They have all been my pillars.
Q) What sets you apart from other entrepreneurs? Any quality you describe for yourself that can set you and your company apart? 
Rohina Khira – We have never really had any massive PR churns and anything ostentatious about the company. We let the quality speak for itself. We love how our clients have faith in us, which sets us apart. I like to think about myself as an honest entrepreneur, and I genuinely believe in what I endorse. My company preaches quality and then delivers quality, so I feel that has helped us stay in business for 25 years.
Q) As an entrepreneur, you inspire many to take risks and live their dreams. Any advice you would like to give someone who wishes to venture into entrepreneurship?
Rohina Khira – I would say have a business plan. Of course, everybody has dreams and wants to do certain things they feel would be their dream job. But sometimes people forget that it still needs to be a profitable business, has to have a USP, you need to study the market, do things differently, understand what is unique, and would you buy from yourself with the kind of options that you have around. If you are not strong or well informed to make a business plan yourself, then take help from your friends and family, but you need to have a very stringent business plan in place.
Entrepuenship sometimes sounds better than it is. If it succeeds, it is enriching, but you need to do the groundwork and be practical when starting something new. Then your expectations will be managed more realistically, and you will be able to be more goal-oriented because of the realistic expectations. It is a lonely, hard road, you are working all the time, and you don't get days off most of the time.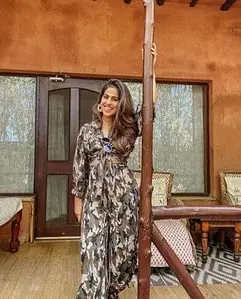 Rohina Khira loves and enjoys the creative freedom that her brand AA.Living gives her. She loves everything from a coaster to the mug and cushions when she walks into her store. Rohina Khira is proud of everything she sees in front of her because it is from sheer hard work and dedication. She sees the small moments and victories in her entrepreneurship journey because she knows her mistakes and victories. Rohina Khira believes that as an entrepreneur, she competes with herself and how her brand performed the previous month or year.
Mehar Jolly is the Interview Team Head for Icy Tales, conducting interviews and writing on health professionals, celebrities, writers, nutritionists, speakers, authors, and more. With a Journalism degree and over five years of experience, she is a leader in her own right.