When you click through from our site to a retailer and buy a product, we may earn affiliate commissions. This helps support our work, but does not affect what we cover or how, and it does not affect the price you pay.
Teen Patti, a classic Indian game, can now be played in live casinos. the moment you enter the live casino and choose Teen Patti, you will be greeted by a real dealer sitting at the Teen Patti table. Everything that's going on in the live casino setting happens in real-time. When playing Teen Patti in a live casino setting, you will be given two hands in every round.
Types of Teen Patti Live Games
For live Teen Patti, players have two types of hands. The first game has two hands playing – the dealer and the player's three cards. You are playing against the dealer. The second game has two hands consists of A's three cards and B's three cards. You place your bet on the player you think will have the best hand.
Online Teen Patti in India
Teen Patti live games for Indian players are supplied by the best gaming software developers in the world. These are Ezugi, XPG, and Super Spade Games. You can find other Teen Patti studios from different gaming software developers, but so far, the Teen Patti studio from the abovementioned developers are the best as it gives the option to play it online for free.
Ezugi's Teen Patti is streamed from the studio in Romania. It mimics the feel and theme of land-based casinos. Once you enter the studio, you will be greeted by a good-looking dealer seated at a semi-circle table. You will be playing against the dealer, but you will be playing alongside other players. The players are dealt with the players' cards. Players can make standard bets such as ante and player. The beauty of this Teen Patti version is it lets you add side bets like a 3+3 bonus and Pair. You also have the option to tip the dealer. When it comes to easy accessibility, you can access the game using your desktop or mobile device.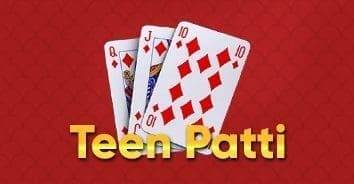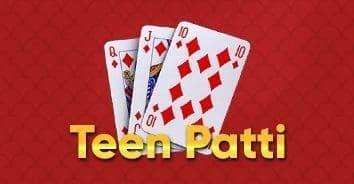 Another reason for playing live Teen Patti is the in-game options. Many available features make the entire gaming experience to new heights. You can easily see the outcome of the game at the table, and at the same time, be able to communicate with the dealer directly. Everything is organized that even a novice player can easily make his/her way around the studio.
Video quality is another reason for choosing live Teen Patti over standard Teen Patti. Live casino operators ensure that players will have the best gaming experience, and one way of doing so is ensuring the top-notch video quality. The sound is clear and crisp, and the in-game options are readily available.
When it comes to safety and the spirit of fairness, you can never question live Teen Patti. Live casinos strictly adhere to the standards set by the regulating bodies. Should they be caught tampering with the result, they will be held liable and could lead to a penalty, or worst, revocation of license. Top-notch live casinos will not participate in any forms of cheating. The videos are clear and crisp, ensuring that players get to see every move. Players will be able to see real-time actions, so there will be no reason for tampering with results.
Teen Patti has come a long way. From the streets of India, it can now be played on regular casinos and live casinos. Should you wish to experience a genuine casino feel and ambience, consider playing Teen Patti at live casinos. You will see a live dealer in action. It makes you feel like you are in the land-based casino without leaving the comfort of your home. That's how online gambling has evolved throughout the years.