As an affiliate-driven website, Icy Tales earns from qualifying purchases.
Be it your child who just discovered their first Harry Potter book in the library, or be it your next-door neighbor whose movie marathons mean literally binge-watching the entire Harry Potter series.
If you're wondering what gift to get for a Potterhead (Harry Potter fan), the answer's staring right at you! Lumos! Harry Potter Gifts!
The Best Harry Potter Gifts
A Potterhead will read Harry Potter books and watch the Harry Potter movies 'n' number of times. And guess what? They will still manage to find an excuse about how it's been a while since they last did that!
Now imagine that it's a Potterhead's special day and you get an invite for a celebration. You're not worried about racking your brains about what gift to get them. It's obvious! A Harry Potter Gift for a Harry Potter Fan.
And now you get your laptop or your mobile phone; sit at the couch leisurely, and type in 'Best Harry Potter Gifts' on Google, Naver, Bing, whatever suits your fancy.
You get bombarded with tonnes of articles with tonnes of gifting options in them that confuse you a tonne!
Ah well, there can only be ONE best gift among all, and the day someone determines what "The Best Harry Potter Gift" will be the day that I stop being a Potterhead, which will never come. I know so.
So what are you going to do? You for sure need an excellent gift for your favorite Potterhead.
And I assure you that while we will still be all happy and giggly about it, we Harry Potter Fans will appreciate you getting us something other than the good old Harry Potter posters.
Because honestly, guys, color printers and some photo paper, and we're good to go to let everyone know that our bedroom is a Harry Potter Fan's bedroom.
So here I am, to your rescue. I solemnly swear that this read on Icy Tales has no hidden messages and no protective spells on it. It is open to muggles and wizards alike.
I'm a Harry Potter fan who started with the books. I will be curating 29 special Harry Potter Gifts for you in my latest rendezvous. 29 knuts make a sickle, and all these gifts are truly Magical.
And I am not belittling those who watched the movies first. Not at all. I have a reputation for holding as a writer for Icy Tales!
Read on to get an insight into some great Harry Potter gifts. I have provided snippets that are just right to let you know what gift will suit what kind of personality.
Disclaimer: No House Elves were employed to curate these gifting ideas.
30 Harry Potter Gift Ideas for Adults, Teenagers, and Children Alike
1. The Harry Potter Books Collection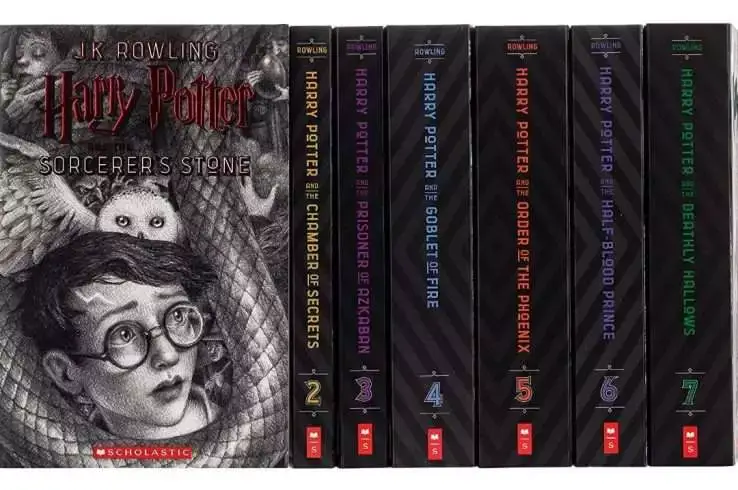 Be it the special edition boxed set, the Harry Potter paperback books, or the hard-cover ones, having the Harry Potter books on their bookshelf is the ultimate dream of all Harry Potter fans. Buying them their Harry Potter collection will make a perfect gift for any occasion.
And if you wish, you can go the extra mile to get them some complimentary books apart from the main 7 books. To know more about all the Harry Potter books, read: How Many Harry Potter Books are There: 1, 2, 3, or More?
Add the Harry Potter bookends, and you'll never be able to up this gift for them.
2. The Harry Potter Series DVD Collection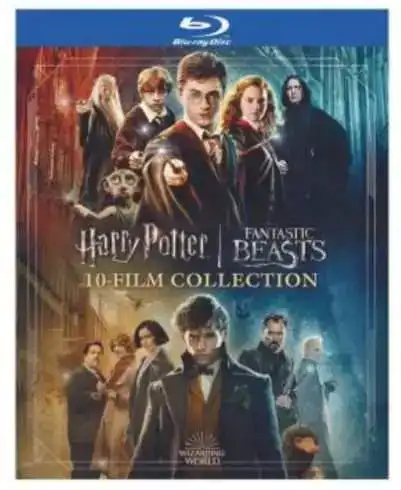 Yeah, it's the era of pirated websites where you can download a movie in whatever dubbing and subtitles you want—but owning the official Harry Potter movie collection for their CD player? Beats the joy of treasure hunting for that one website.
Include the Fantastic Beasts series and the one fan-made prequel to Harry Potter – Voldemort: Origins of the Heir; and the lucky Potterhead will love you to the moon and back.
4. The Unofficial Harry Potter Cookbook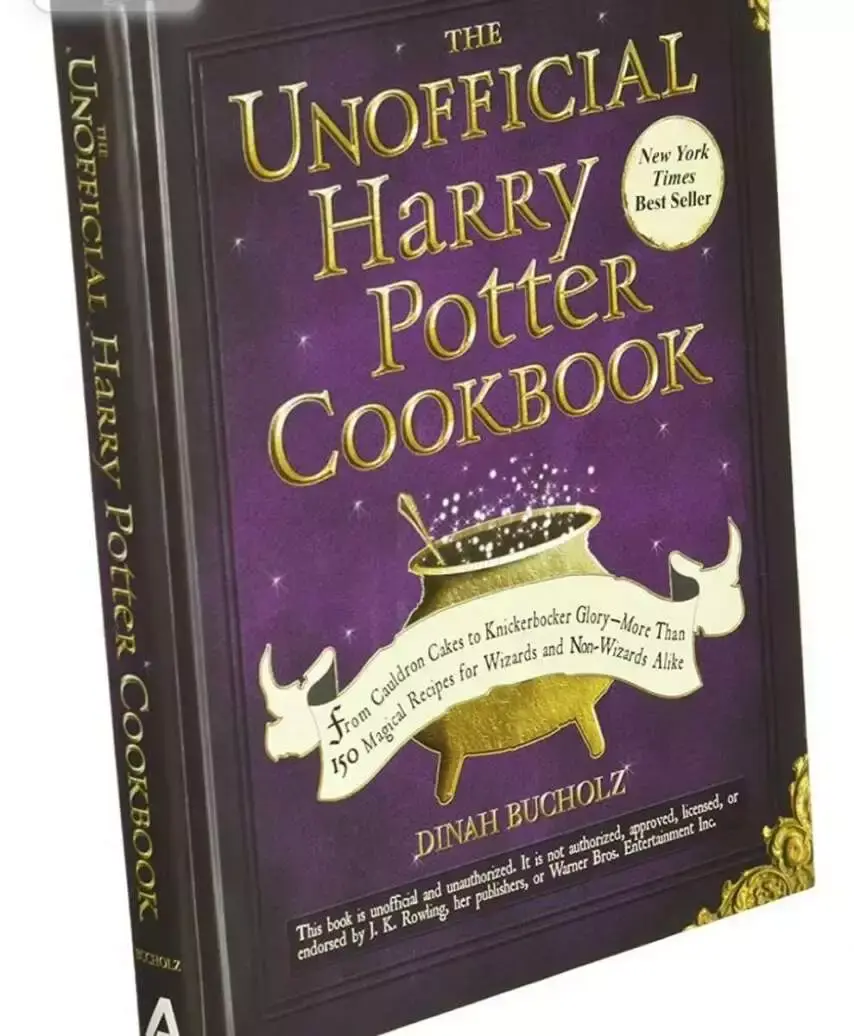 The covid-19 pandemic had us all trying our hands at cooking. And the mouth-watering dishes that seemingly existed only in the magical world will become a reality with this recipe book.
Written by Dinah Bucholz, it has over 150 recipes that are as simple as waving your wands (unless you're me 'coz I am really bad at cooking).
Pair this with the Harry Potter Cookie baking kit, and you'll make a place in their hearts.
5. Harry Potter Lego Set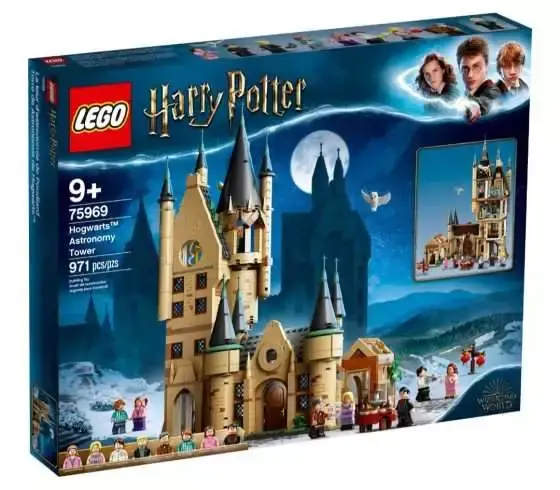 You're never too old for Legos. From our favorite Harry Potter characters to the classrooms at Hogwarts, Lego has it all. Gift one, two, or three sets, but make sure they know that stepping on Legos hurts the soul of our feet.
6. Harry Potter Funko Collectibles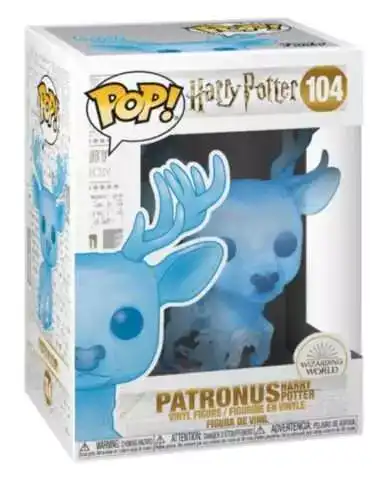 For all Funko lovers and collectors. Funko has a great collection of Harry Potter-themed items. You have Pop!, mini plush, board games, and ornaments!
There's a blanket, too, for those winter days when you want to snuggle in with a Harry Potter movie marathon.
7. A Harry Potter Wand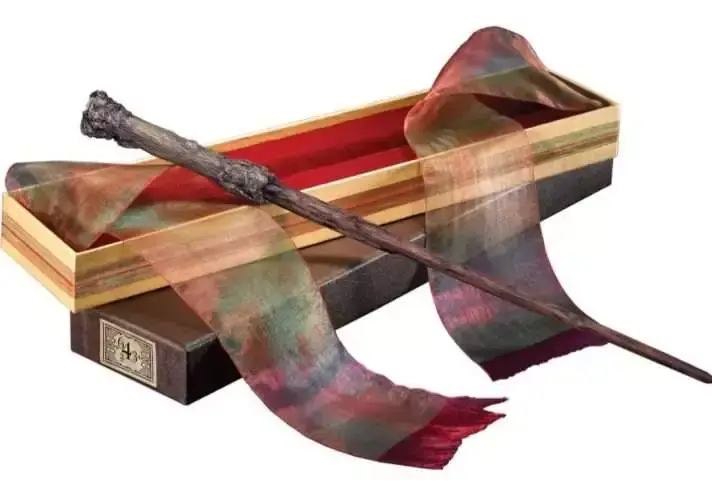 Who doesn't want their wand? Or more like the wand with a phoenix feather core that chose the boy who lived, aka Harry's wand.
You can either get them their favorite character's wand replica or a replica of the Elder wand. But beware, the next time you irritate the Potterhead, they're bound to hex you with tarantallegra!
8. Harry Potter Wizard Chess set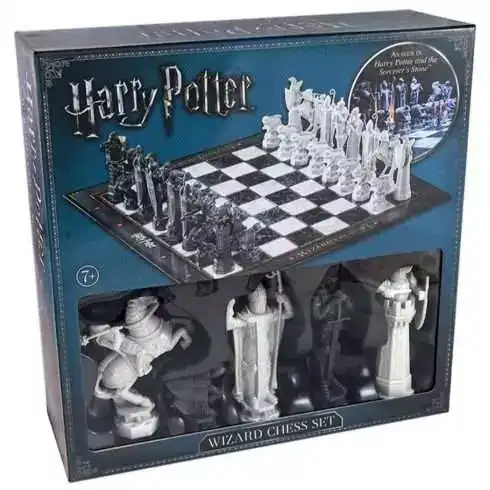 Chess players and enthusiasts, your favorite chess set is here! The Noble Collection has gone all the way. With intricate details, right from the sets of Harry Potter, each chess piece is something magical.
Buy this Wizard Chess Set at the noble collection store because we loved our knight in shining armor, Ron Weasley.
9. Tickets to The Wizarding World of Harry Potter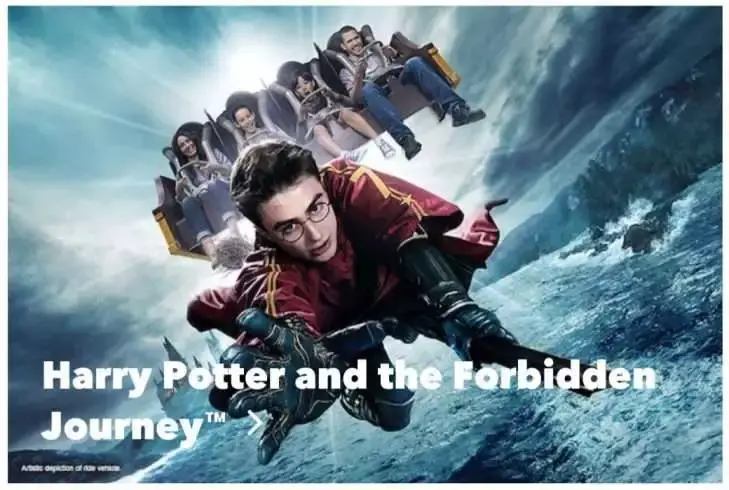 This element from our harry potter gift ideas might be more on the expensive side. But, if your pocket allows you, then the tickets to The Wizarding World of Harry Potter at any of The Universal Studios will be a great, great, great gift for a Potterhead.
Let them experience the Harry Potter Universe in this once-in-a-lifetime opportunity.
10. Harry Potter Advent Calendars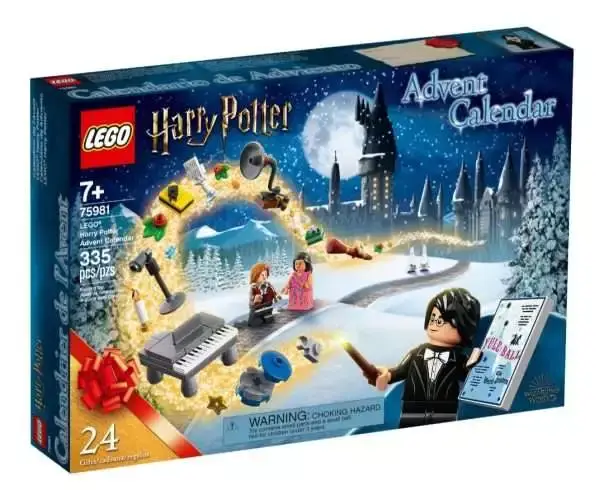 The Lego website says that kids can share the fun with family 'n' friends but seriously. We adults should have no shame in keeping all Harry Potter thingies for ourselves.
Lego's Advent Calendars will keep our stress to a minimum the next holiday season. So please, buy it for us, Potterheads, dear Reader.
11. Trip to Alnwick Castle
The first two Harry Potter films feature, Alnwick Castle, a hot place for Potterheads. If the person you're gifting is a very special someone, you could plan a trip to Alnwick, Northumberland, UK, and I'm sure they will say Yes! to any question popped.
The Hogwarts Castle is truly magical.
12. Harry Potter Themed Outfits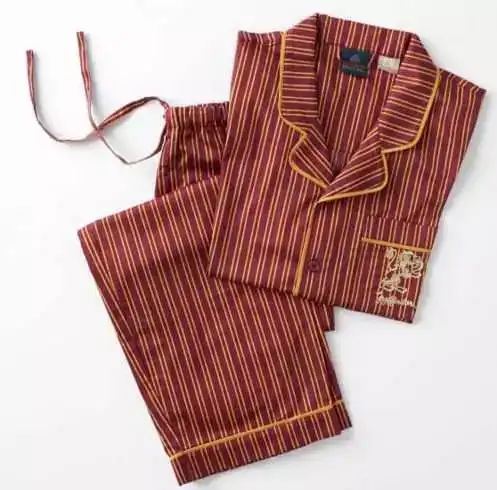 Honestly, anyone loves flaunting their fandom on their clothes. Harry Potter-themed clothes are so easy to find that there might be an online store that's homegrown in your country itself.
Just make sure to get the right size, and this will become a perfect budget-friendly gifting option: no shipping charges and no hustle.
13. Tickets to Harry Potter: The Exhibition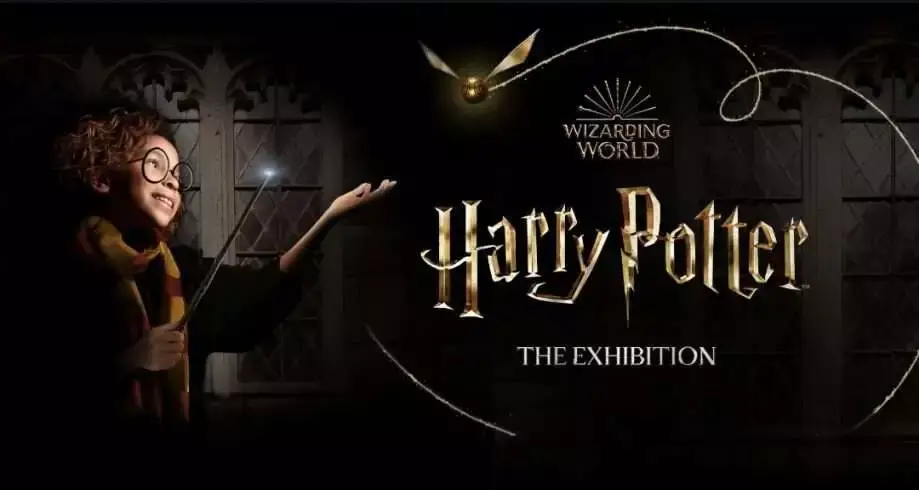 With a new behind-the-scenes tour, this exhibition honors the world of Witchcraft and Wizardry.
From the Harry Potter series to the fantastic beasts' installments, this exhibition will present to you authentic props and an unforgettable experience of the HP universe.
14. The Harry Potter film concert series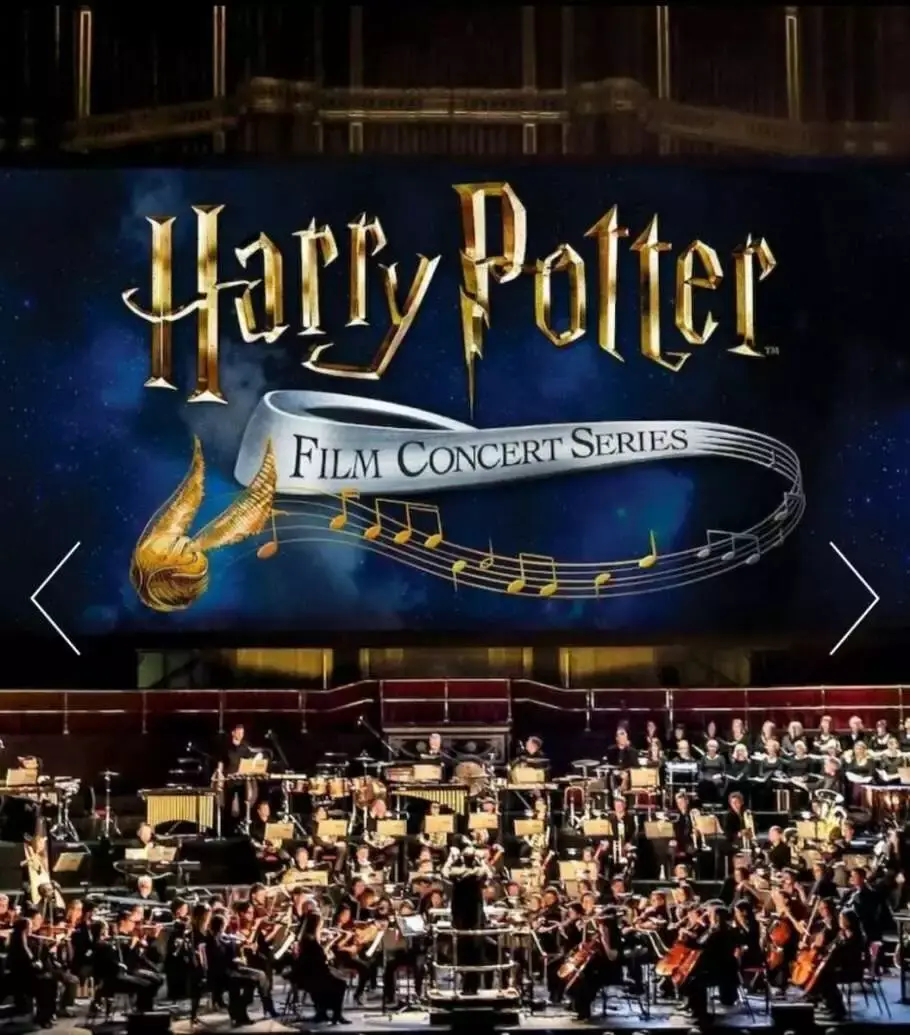 If your Potterhead loves concerts and loves an orchestra, then a ticket to these concerts will bring them over to the moon.
Music is an indispensable part of the Harry Potter Movies, and if you find yourself searching for gifts that the visually impaired could enjoy, then magic and music are the way to go.
15. Harry Potter Uno Cards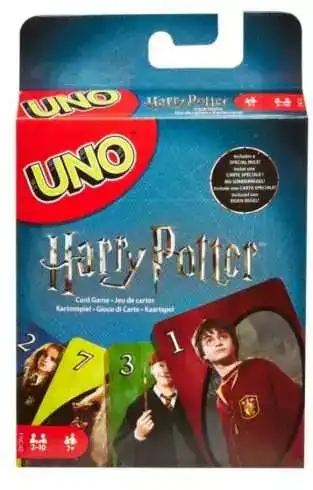 A quidditch match will be hard to organize, but an Uno match is the life of the party (at least for me, it is).
With bets on place for the loser, play Uno with the special Harry Potter Edition, including a magical rule! Whisk out your tricks and keep shouting UNO!
16. Trivial Pursuit: World of Harry Potter and The Ultimate Edition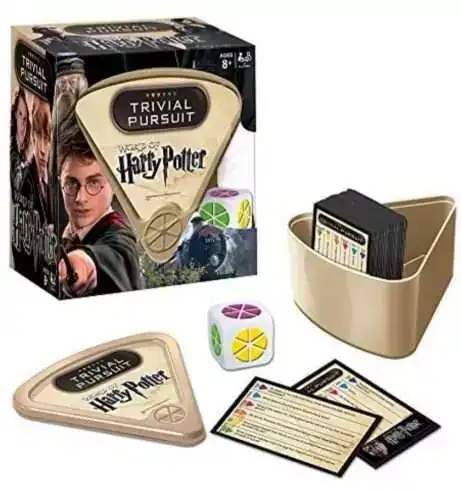 I am not stereotypical, but if the person you're choosing the gift for loves quizzes and trivia, this gift will get you a big tight hug.
Potterheads are just waiting for a chance to boost their knowledge about the Harry Potter universe.
17. Anything from the Sweet Trolley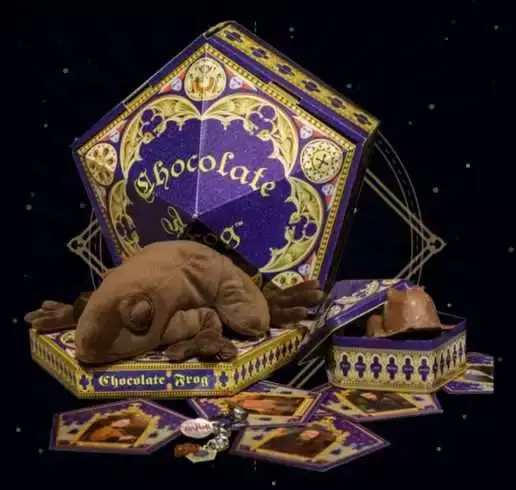 The Harry Potter shop's Sweet Trolley has 24 products, satisfying the Potterhead with a sweet tooth. From delicious butterbeer to Bertie Botts Every Flavor Beans, this gift will tingle their tongue.
There are Honeydukes treats and fudge flies, and oh… The Chocolate Frogs with a personalized card and everything.
18. Harry Potter VR Experience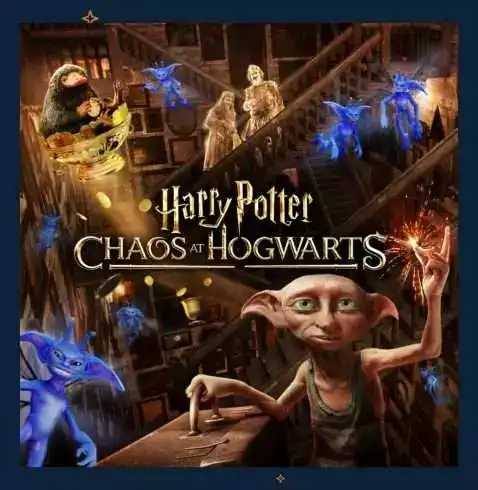 Kids and adults alike will love to experience the wizarding world in reality, albeit Virtual Reality.
You'll get to see Dobby in his element, and you can wander along with the Hogwarts Grounds in this VR experience. Make sure to buy the tickets well in advance.
19. Harry Potter Playing Cards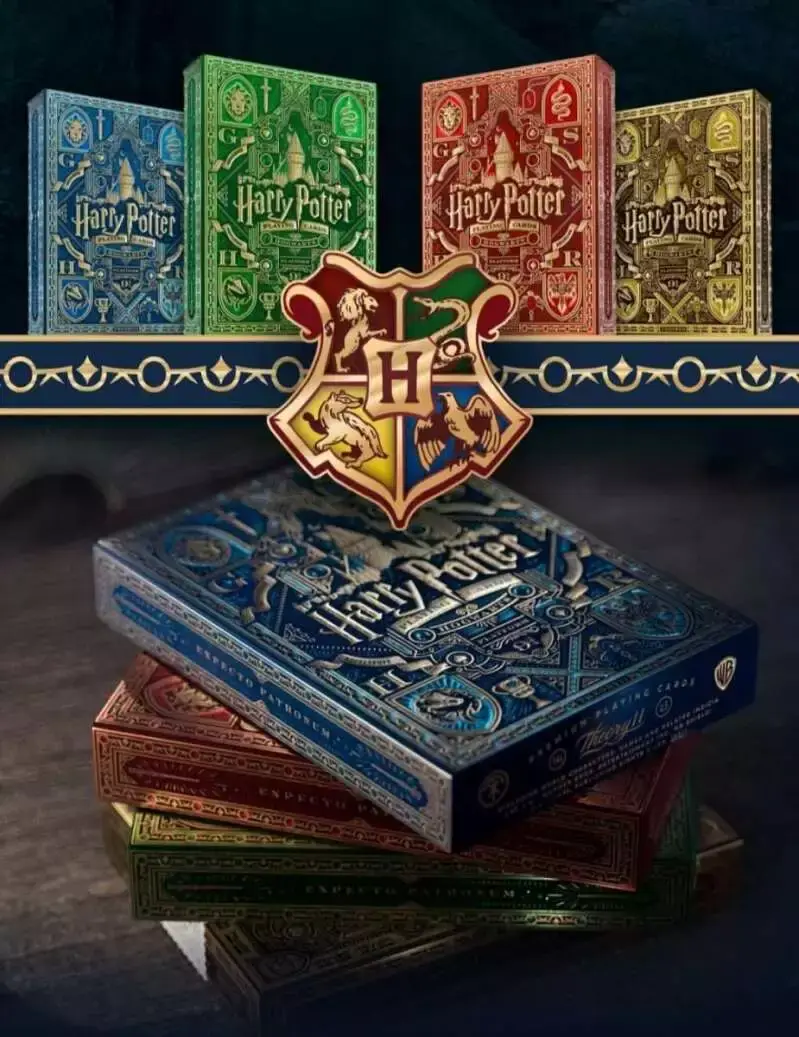 For those Potterheads who love the classic party games and cannot, for their love of life, understand the rules to new games – These theory11 playing cards will be the light of their life.
Available in 4 colors, get them a pack to match their Hogwarts house.
20. Harry Potter Pensieve Memory set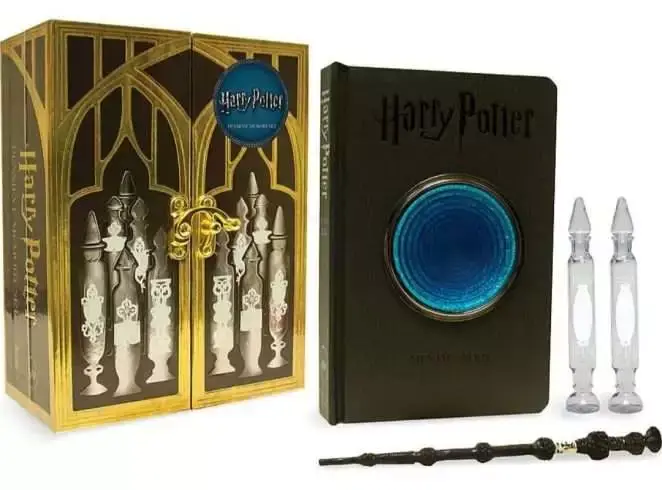 Honestly, this one among all the Harry Potter gifts is my favorite. I love writing, so what could be a better gift? The pensive will keep your deepest desires and darkest secrets safe for you as you journal your life events in it.
The pen with this journal set is a replica of Dumbledore's wand. You can finally be the greatest wizard of all time.
21. Hogwarts School Trunk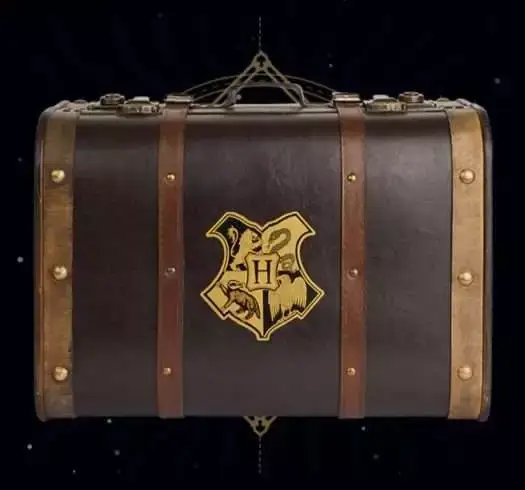 Be it the full-sized one or the mini-trunk, Potterheads can get the Hogwarts school experience by buying one at the trunk station in the Harry Potter Shop.
Wannabe Hogwarts students will love a trunk that matches their Hogwarts house.
22. Weasley Knitted Jumper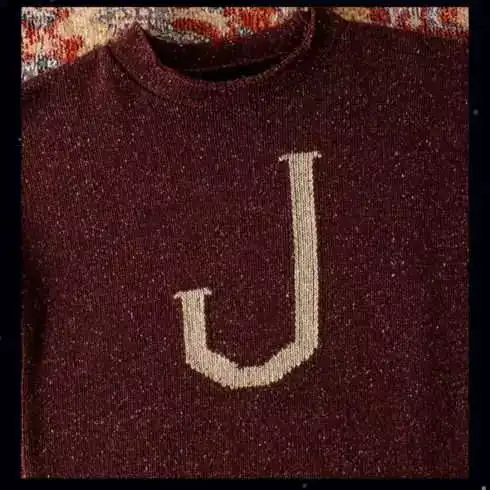 A perfect Christmas gift, a personalized Weasley knitted jumper with the person's initials on it will be loved by all harry potter fans.
You might not be able to pull a Molly Weasley and knit them yourselves, but they're as good to go.
23. Personalized Hogwarts Music Box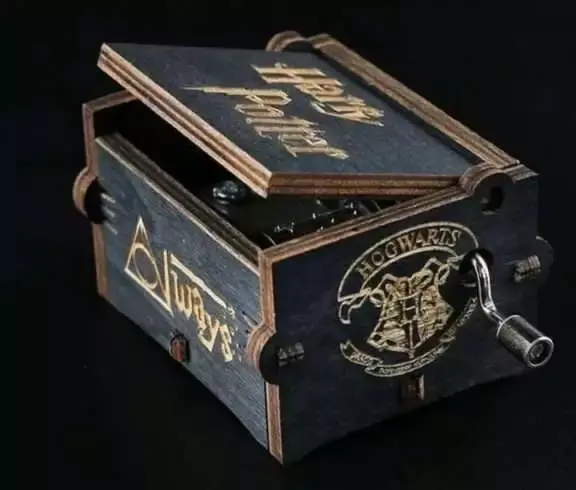 For those who love sleeping to music. Or maybe it's a baby shower, and the mom is a Harry Potter Fan! This music box will soothe their baby into the night.
You can also get the inside of the music box engraved with anything you want.
24. A Personalized Harry Potter Mug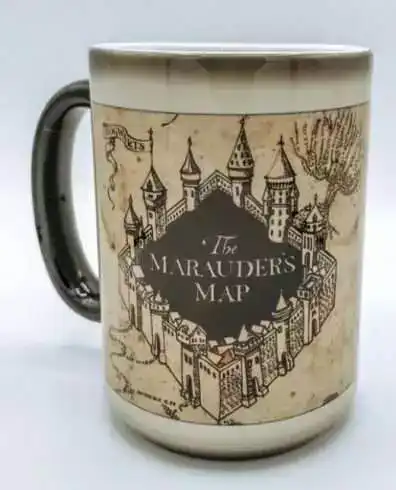 You can get your chosen mug personalized with a harry potter theme from your local photography studio.
Or you can buy those color-changing, heat-sensitive mugs online. Harry Potter fans can never have one mug too many in their house.
25. Clue: Wizarding World Harry Potter Mystery Game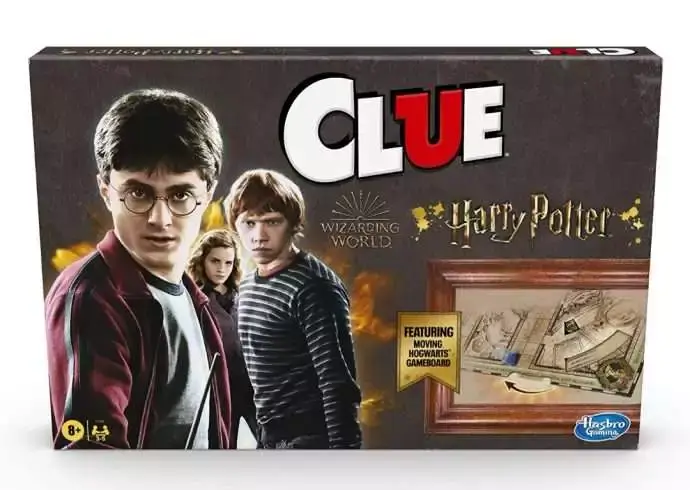 This "whodunit" mystery game will bring out secret passages and the dark mark to the muggle world.
Make your way through a Hogwarts mystery as a student disappears from the school of Witchcraft and Wizardry.
26. Bath Bomb Gift Set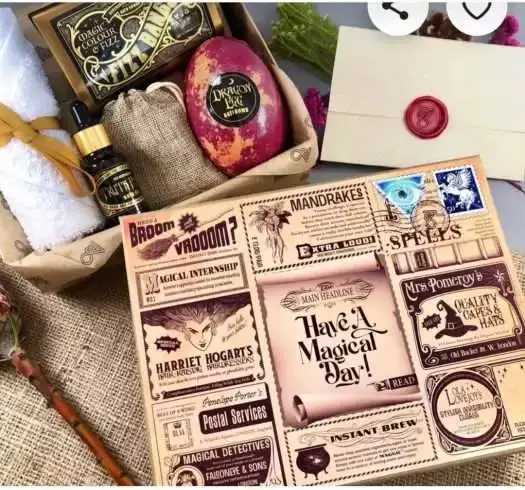 A relaxing bath at the end of a tiring day and a Dragon Egg Bath Bomb Set to tinker with. This gift set has a towel, bath potion, crystals, and a bracelet with charms.
It's so charming that the receiver would hesitate between using it or keeping it as Harry Potter Memorabilia.
27. Harry Potter Smartwatch Band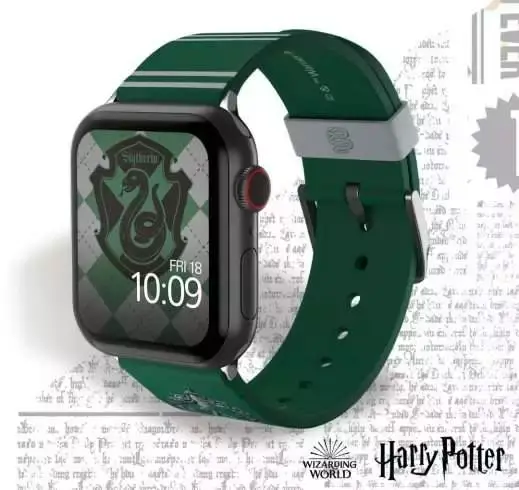 For all those Potterheads-cum-Watch-Lovers, this smartwatch band by Moby Fox will accommodate their Apple and Samsung watches alike.
It's available according to houses, charms and there's even a deathly hallows edition.
28. Golden Snitch String Lights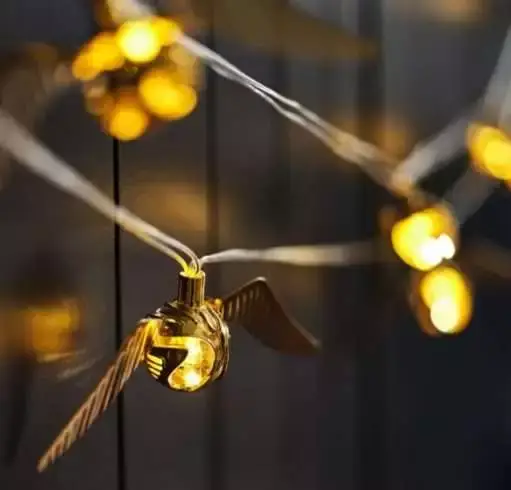 Pottery Barn Teen is here with mesmerizing merchandise. We will want to sit and gaze at these golden snitch string lights because they're so beautiful.
29. Harry Potter Themed Necklaces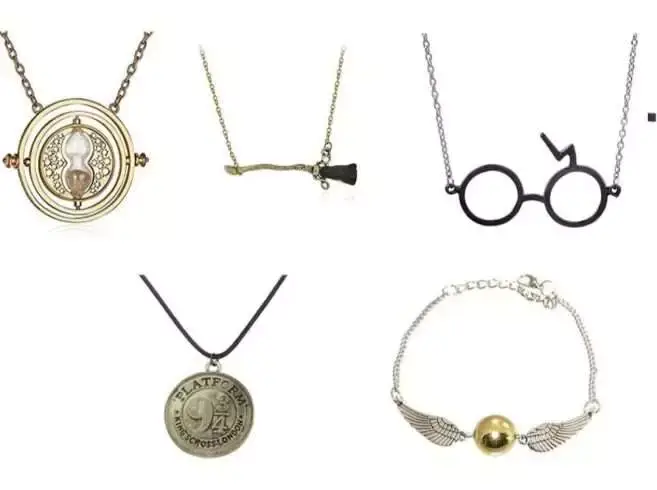 The time turner not only helped save our precious hippogriff Buckbeak but was also the main object of fancy in 'Harry Potter and The Cursed Child'; and The Golden snitch is probably the most loved object from the series.
If your friend loves wearing accessories, these are going to be a perfect gift to tickle their Harry Potter senses. From lightning bolts to the deathly hallows symbol, you'll find a charming necklace for everyone.
30. Harry Potter Pop Sockets/ Phone grips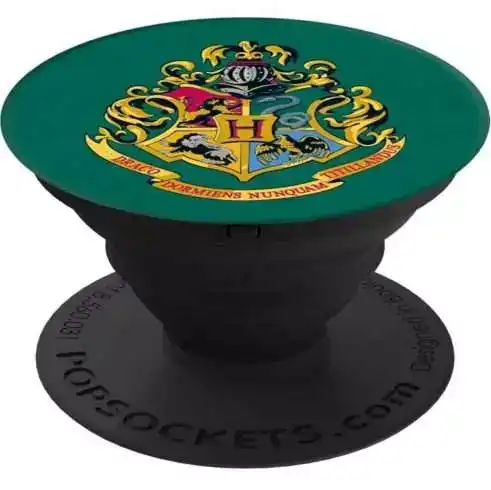 For the Klutz in the group, these pop sockets will be perfect, perfect Harry Potter gifts. Mostly inexpensive, you can browse the internet for the official one or buy a local fan-made one. Unofficial merchandise, these days, is giving tough competition to the official merch.
Bonus Gift Ideas
A Potterhead will love any gift related to the magical world of Harry Potter. You get them a shiny red stone, and they'll protect it as if it was the sorcerer's stone!
Other teeny gift items include Harry Potter-themed pins, badges, charms, sippers, greeting cards, phone cases, socks.
There are tonnes of options, but it never does good to dwell on hundreds of choices. My advice to you is to choose a gift that first of all agrees with your budget and secondly, is also something that suits the taste of your loved one.
The joy when someone understands your fan-craze is a feeling from heaven. So, gift one of the above to your favorite Potterhead and look at their eyes twinkle and their lips giggle.
These were 30 harry potter gifts that I would personally love to get as a Potterhead. It has been a painstaking effort to keep my desires chained and browse the internet for hours to curate this read.
If you liked it or maybe even loved it, please share with your fellow Potterheads or those who have no idea of what the wizarding world is and want to get a harry potter gift and be done with it. Nox!