Tell us a little about the company. How did you come up with the idea of Souled Store ?
The Souled Store currently has 3 co-founders – Aditya Sharma, Vedang Patel, & Rohin Samtaney.
The idea for The Souled Store was conceived over evening chai in the canteen of our previous office.
I was looking to start something since a while, but was stuck with the mundane corporate work life. We wanted to focus our work and effort into something we could call our own. We figured that if we had to take any risk in life, now was the time.
The start-up sentiment in India was strong then, especially in e-commerce. More than setting up just another business, we wanted to contribute to something involving a community. It had to be something that we, like our target audience could relate to and at the same time it had to be scalable and something that we, in the inception of our careers could afford. All of us had savings from our then current jobs. Each of us put in INR 1.75 lacs and got started.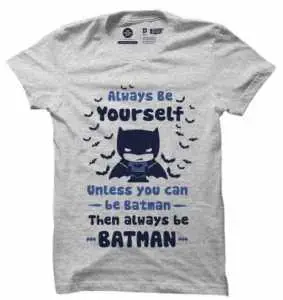 Tell us about the challenges you faced while building  this company.
The major challenges we faced while setting up were just the immense amount of things you have to do in a business. The various registrations, licenses, accounting and compliance etc. and you yet haven't started thinking about the business yet. When you're a 23 year old who has never done any of that before, it's very intimidating.
Other challenges we had to face was the stark unprofessional business ethics we encountered all along the way. In the beginning we had to continuously fight with manufacturers and suppliers for not delivering what was promised in terms of time or quality. Very often we did not get what was showed. We realized later that delays were just something that we had to assume when doing business with the unorganized sector.
With so much competition in the market, what makes Souled Store stand out?
We operate in a pretty crowded market. We are competing with a huge array of websites which are into selling apparels and accessories online. We do this by giving a lot of thought to our brand image. We are very picky about the designs we do and a lot of thought/ discussions/ arguments go in to their selection. We prefer to keep away from the general crass humor and do not do designs just because we think they'd sell. We also collaborate with people/events that our target audience can relate to.
There is a certain brand image we want to project and we stick to it.
We also innovate through our marketing. We constantly do unique online ads that gives us above industry click through rates. We also send personalized messages and goodies along with our orders to give a better order experience. This works really well for us, when customers share and post these surprises online as it not only helps in retention but also strong organic word of mouth. 
What were the initial days like when the company started its operations?  
The initial days were not as easy as we thought. Our first lot of products came to us with a lot of defects and issues which were not factored in by us at all. We were new to this industry and space so had to learn everything from scratch. This took a while but our willingness to learn and excel was the reason why we did not give up.
You've collaborated with various artists, performers and TV series. How did you come up with this idea of collaboration? How did you approach these people?
We are a part of this digital audience and consumed content like every other youth in the country. We knew there was a gap in terms of merchandising in this space.
The Souled Store sells official merchandise for many YouTube comedians and other youth icons such as music bands and more. Having these guys on board solves a very mutual problem. We provide a solution to merchandising needs.
We handle everything from Designing, Manufacturing, Selling, Couriering, Customer Care etc. We invest in the merchandise at times as well. 
The artist in return markets his products on our website. This gives us a very direct audience coming to our website at practically no cost. 
Do you plan to expand in the future?
Yes. We are geared up for 2017. We have a lot of product launches planned this year to help us expand vertically.
We are currently one of India's biggest licensees in the online space with licenses from Marvel, Star Wars, WWE, DC, Looney Tunes and many more.
What is the future of e-commerce in India?
The online apparel industry which stood at $0.5 billion of sales in 2014 is projected to grow to $2.5 billion by 2017. Although, recent turn of events have had a negative impact on e-commerce. I feel that the industry is going to face a slowdown in terms of growth and high ticket size funding due to the intense competition and lack of differentiating factors. Although, we are pretty confident of overcoming this being a bootstrapped company and emerging as a distinct online brand by the end of 2017.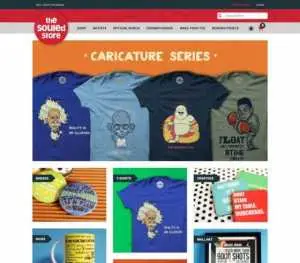 Your message to our readers.
My four years with The Souled Store has been one of the greatest learning experiences of my life. It'll be very tough to fit even a fair portion of that advise here. But two things I feel are key (they may sound a bit cliched).
Never give up: There have been many moments in our journey that one just feels that this is not going to work out. Especially initially, when what is an easy task today was an extremely complicated uphill task back then. There will be many times you will make mistakes and feel that this is something you won't come out of. Sometimes, when you think you have done everything right but its working, one just feels like maybe the idea has no potential and you best drop it. At all these times, and trust me, there will be plenty important to keep to your guns, and focus at the task at hand. 
Partner Up: Meant in two ways. The first one is to have the right partner in the business. Someone who can question your decisions, because when you're in the middle of doing a billion things, you may not make the best decisions sometimes. Also, when you're very busy, your partner may have the breathing space to step back and strategize on the bigger picture. The second Partner up reference is to do collaborations. Collaborations help you grow, be known, get sales, solve problems, without spending any precious rupees. 
At the end I would like to say, whatever you're thinking, think bigger.