Searching for top books to read before you die? Yes you have come to the correct place.
Books are a crucial part of our lives. Reading a book enhances our minds and improves our thinking power. It also helps to read and write more fluently. Through books, you can escape into the fantasy world leaving all stress behind.
There are people who are book worms, while others only read interesting books. Writers from the past and even today have written a wide variety of books. Sometimes it gets hard to choose and we take suggestions or search online. And there some books that you just have to read at least once in a lifetime.
Here is your ultimate solution, below are mentioned top 10 books to read before you die, hope you'll love the list.
Top 10 Books To Read Before You Die
 1.All  About  Love
We all know love as to be an abstract feeling that everyone feels someday or the day. A feeling with both happiness and sadness. But once betrayed or rejected it hurts like hell. Love is both a magical and a passive feeling.
The famous social activist and feminist, Bell Hooks wrote this book All About Love based on love. She explains love to be a choice which every individual must make one time or the other. It's not a clear abstract or elusive to believe. The whole book focuses on how love plays a role in daily lives and the way our society has defined it.
Each page contains definitions and examples of love explaining us love in a better way and ways to cultivate it within ourselves. There are topics on relationship issues, everyday struggle and much more. If your a person thinking about why several relationships stay put together through time while others crumble down, this book has all your doubts on love covered. This is one of the most romantic books to read before you die.
2. Disgrace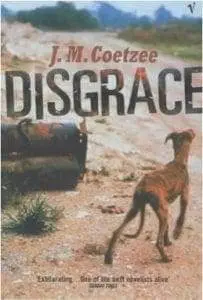 A popular book by J.M Coetzee. The book contains all the aspects of life together. There is suspense at each edge and you'll find yourself indulged more and more on each page. Disgrace is a fine crafted story resting gently on our skin like a sharp knife.
The book's story is set on South Africa, and lets you explore the daily prejudices we face in our everyday lives. It explains the feeling of personal confrontation with deep prejudices. Prejudices include, gender, sexuality, class and race. This book is basically a novel about how to survive days as humans and cope up with our struggles. Each character is portrayed very well. A must read book to read before you die. It says, redemption is achieved through the one reshaping our inner soul.
3. If on a Winter's Night a Traveler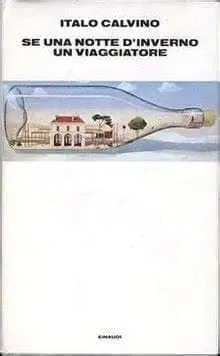 The perfect book for book lovers and book worms. Written by Italo Calvino, a very popular book among daily readers. This book is a love letter from the author to the reader.
While there are books based on stories or other fantasies. In this book Calvin tries to create a love bond between the author and the reader. He writes about a parallel universe in his mind and takes the reader too with himself. Reading this book, you'll find yourself in a different universe.
A master novel mixed with unique art of fiction. There are unrelated tales directly focusing you, based on first person and third person narration. The more you read, the you more you'll wish it not to end. Once you reach the twisting conclusion, you'll want read to read it again from start. So, add this book in your bucket list and dive deep into the author's world.
4. Phantom Toolbooth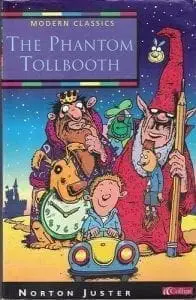 The Phantom Toolbooth written by Norton Juster, he portrays language transformation and lets the reader dissolve into an unending adventure.
Milo, a bored boy coming home one day finds a magical Toolbooth out of sudden in his room. When he decides to drive his car through the Toolbooth, he lands himself on a country surrounded by living language in the form of animals, magicians, royalty, mountains, seas and cities. At once all his boredom is lost, when he helps them to restore peace in the country on saving Princess Rhyme and Reason.
The Princess who was held under the captive of Mathematician of Digitopolis and demons. Norton Juster makes his book a unique one from others, where we see letters as characters in the story. A world possible only through the Toolbooth. Read this book to indulge yourself into an amazing Toolbooth adventure. Yes, this is one of the most amazing books to read before you die.
5. The Brothers Karamazov
A master piece by Fyodor Dostoevsky. One of the best books ever published. The Brothers Karamazov is sure to change your life undoubtedly.
The book's story revolves around the live of a penny pitching lech old man and his three sons. Each son portrays a different Russian character. Dimitri as the prodigal son, Ivan a tortured intellectual and Aloysha; a spiritual leader.
We can look onto Aloysha as the main hero with Christian ideals and beliefs. As the story ends, Aloysha is seen fighting for brotherhood and meekness against temptation. The author explains through this character, that these are the certain qualities required to preserve and redeem the Russian nation. It's all about brotherhood, adventure and a lesson to learn forever.
6. To Kill a Mockingbird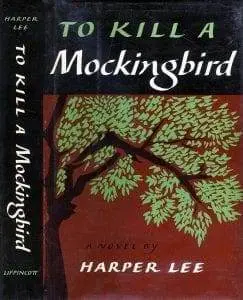 This is one of best books to read before you die. One of the best sellers till date, an American classic by Harper Lee. To Kill a Mockingbird is as extraordinary and written in an educational way. The story continues to be subversive and directly challenges the status quo.
We get to see the America's dominating power through the eyes of an innocent young girl name Scout. Written in the 20th century, all the characters are portrayed through the town's power structure. A structure which exists even today. It shows how rich white men dominate upon the lives of everyone else, including Scout's father, Atticus who wishes to use the status for a thing like honorary. It seems he is not able to win against the power. A must read book to keep you intact through the story. If you wish to know more about America's controlling power and this book is for you.
Check out, books to read once in lifetime.
7. The Wind-Up Bird Chronicle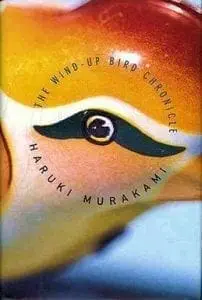 Heard about Haruki Murakami? One of Japanese Western world's beloved author. He is known to carve his books with haunting, funny, humor and surrealistic stylings. His writings mainly are a mixture of western world pop culture.
This book dives deep into the country Japan's horrific past during the war. One of his best works till date with unwinding mystery and enchanting surrealism. Basically a novel on various themes like consciousness, disappointment in romance and the haunting wounds of World War II. We all know the horrors of World War II and the impact it had on Japan. This book reveals the inner details of it. Read the book to unravel Haruki's multi layered take.
8. Never Let Me Go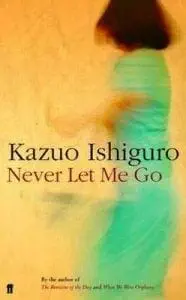 The book actually never lets you go. A kind of book which captures your mind and heart completely. You will find yourself reading the book hiding away from work or even taking it wherever you go until the complete story is finished. Kazuo Ishiguro, the Nobel Prize winner wrote this book.
It's a science fiction novel dealing with love, friendship, freedom, youth, acceptance and loss. This book portrays characters as average humans even though they belong from a dyseptic world. It's a book on love and disappointment with magical transformation. If your rejected in love and is going forward to love the next person, then read this book first.
9. Man's Search for Meaning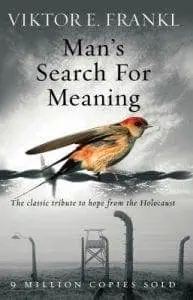 A beautiful life changing masterpiece by Viktor E. Frankl. This book is something which you have  never read before. Frankl through his writing tries to motivate the readers in finding the meaning of life.
The first part contains, Frankl spending four years in the horrific concentration camps. The description of these camps is as cruel to leave you stunned and desolate. The second part contains about his life after freeing himself from the camp. He develops a theory of logotherapy, explaining that life has an inner meaning and we all need to find it. His theory is completely based on love and redemption. It's on finding oneself and the others. Read this book to change your life before you die.
10. A Good Man is Hard to Find and Other Stories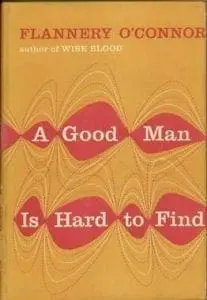 The last of the top ten list. Although an old book written back in 1965 by Flannery O'Connor, it never fails to impress the readers. The book is full of subtext and bravery written in a Southern Gothic Style.
The author portrays characters who are misguided and  full of curiosity. But all the more she says we are all humans and shows their tragic part of life and the readers feel more pain through the tragedic part of the story. Even though disturbing events occur, it's still a pleasure to read it everytime. The book contains suspense, horror, dark humor and imageries in literature. A collection never to be missed and your sure to reread again and again.
So, this concludes the complete top 10 list of books to read before you die. There are many such more books which have a charm of their own and that makes them a must read.
Do comment and share your views if this list has helped you. Also, you can share your recommendations on "Top 10 books to read before you die" in the comment section below.