We have all been in relationships which we thought were going to last beyond eternity, but unfortunately, they went down in the doldrums. It is a very relatable feeling of being in blue funks when things don't work out between you and the person you've always dreamt of about being together.
Here's a list of the top nine breakup survival quotes which will be your guardian angel through this rough patch and we are sure that you will emerge from this phase healthier and happier.
We don't just want you to get back on track again, but we want you to stay motivated as well. So, we have tried to make the breakup survival quote into inspiration quotes as well.
Breakup Survival Quote #1: For the First Time Lovers!
The feeling of being in love for the very first time in your life is priceless and an experience you will never forget. It is genuinely melancholic that it didn't pave out the way you wanted it too, but it did energize you and blessed you with wisdom.
"When you walked into my life, you were the brightest star in the sky, but your love made me swallow the entire solar system. Now that you are gone, you've bestowed upon me the power to shine like the strong sun, twinkle like the cute stars and sweat some moon dust."
Breakup Survival Quote #2: For the Ones Who Were Long-distance Sweethearts!
It is indeed a significant challenge to stay away from the one we love the most. The additional problems of insecurity, fear of losing, and sadness cloud our minds with the most pessimistic thoughts.
Most of us are not built to having commitment without frequent meetups and dates. Relationships are a lot easier when you are in the same city because you get to create endless memories. Look at the bright side of the end of this affair. It has given you a chance to make memories with someone rather than just dating your phone!
Maybe you were made to experience love from near, and that's why the relationship did not pan out well for you. Here is a quote that will hit you right at heart.
"I thought our love could fuel the car to drive miles and overcome the distance of insecurities between us but turns out your love couldn't keep up sprinting all these miles. We are still breathing under the same sky, I wish we didn't have to let go of this, but I will remember the good times you gave me with all fondness."
Breakup Survival Quote #3: For the Ones Who Had to Break a Long Term Bond!
We have all been in that place where we have dreamt of spending our entire life with the one person for over several years. And nothing is more robust than letting this slip away because you have way too many memories to erase from your mind and you practically grew up together. But don't be too harsh on yourself, you deserve better.
"I thought I'd marry you amidst the beautiful pink peonies, and I'd drape the prettiest white gown, but you were just not worthy of playing the father figure for the children I'd bear or the dog I'd one day own. We share too many memories which I can't erase, but I'll make better ones with the people who are willing to stick around longer than you did."
Click on the link below to watch the video about how to get over your ex in quick and easy ways!
Breakup Survival Quote #4: The Ones Who Were Slammed by Cheaters!
It is an awful place to be in when you give someone all your love and trust them beyond measure, but they stab you in the back. We begin to question ourselves if our love wasn't enough, but the real fault lies with them.
They cannot comprehend the sanctity and structure of blissful love. Well, the only good comes out of this breakup is that you are away from a negative person forever and you can begin your soul-mate hunt to bestow all your love on someone who truly is worthy of it. We hope this quote gives you the fortitude to overcome the dark phase of your life!
"I doubted the potential of my love, but I was wrong, you were too naive to see my efforts and all of this was just a filthy game for you. Your dazzling love might appear resplendent to others, but deep down, it's bitter and cruel. I will rise from the ashes of your adultery and shine like a phoenix."
Breakup Survival Quote #5: The Ones Who Were Just Looking for a Rebound
Breakups have become a common thing, and the cure to the pain is a rebound. While this might help someone heal from the wounds caused by the past, it might break the heart of the person who begins to fall for you.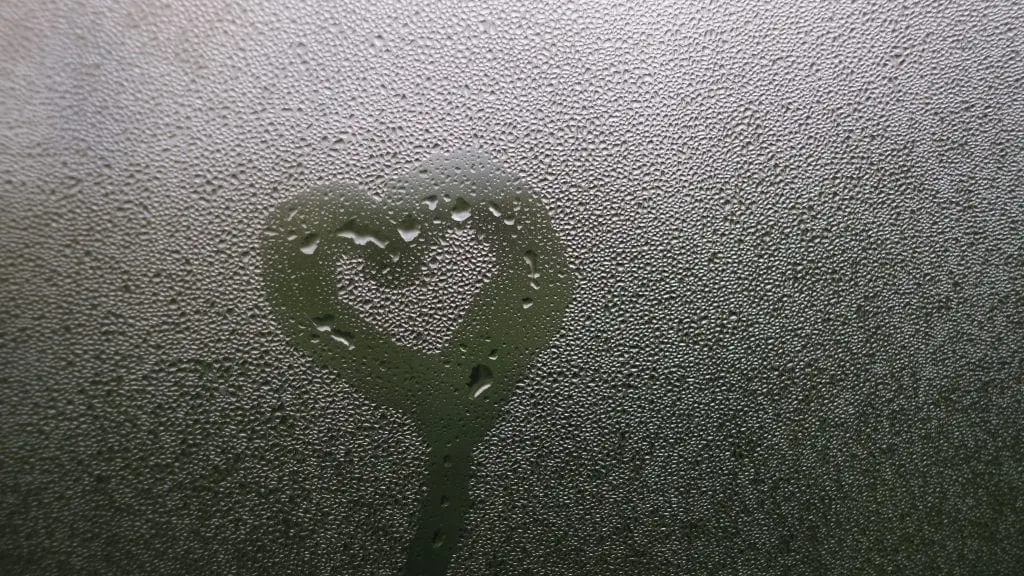 Don't misguide or lure someone into the clutches of your rebound frenzy. If you don't feel the love but just need a friend, let them know before it is too late. Maybe this can help soothe the pain for you a little after all good things come to those who wait.
"You were looking to escape, and you sought comfort in my arms. Little did I know that my warmth would transform into love and send me to the seventh heaven, but this was just your hideout? You lured me into this maze, but my warmth will attract a beautiful soul who'd reside here forever."

Do check out our article: 20 Tips on How To Stop Loving Someone Who Doesn't Love You
Breakup Survival Quote #6: The Casual Fling
It all seems fresh in the beginning, just benefits but no strings. You are elated with all the pleasure you share with someone, and no matter how hard you train your mind not to attract feelings, there is a high chance that you'll end up falling in love with your partner in crime. It's not your fault. Indeed, it was your hottest love but with the wrong person.
Sexual intimacy is more potent than you think. In no time, the pleasure will turn into love and disturb your so-called arrangement. And in most cases, your companion doesn't seek commitment so it will all go downhill with cries and heartbreak.
We are here with a quote to ease your pain, hope this helps you look at things in a more pristine form.
"I gave you all of me, but you didn't reciprocate. My love was fierce and dauntless, but you were too much of a coward to tie strings. I'll weave the strings of pleasure and love into a beautiful cloth and drape around someone worthy of it."
Breakup Survival Quote #7: The "We Want Different Things in Life" End
We wind up in relationships where we are physically or intellectually attracted to each other but seldom think about a future together. Life doesn't stop for anyone, and it's challenging to maintain a relationship if you have very diverse opinions about your future.
It could be about starting a family or pursuing a particular type of education and job. You might argue that every couple has differences, but that doesn't mean you break up, right?
A few small differences can be tackled, but if they are life-changing ones, then it is better to part ways. You might be heartbroken that the alliance is over, but a couple of years later you'll be happy that you didn't settle for a life you didn't want.
"Not settling for ordinary was the best thing that ever happened to me. I was carved to pursue extraordinary and out-of-the-box things."
Breakup Survival Quote #8: The Possessive Breakup
The hardest thing about being in a relationship is when you cannot accept your partner for who they indeed are. You are not in your skin with them if they are possessive and have trust issues. Ultimately, the mask wears off, and they aren't appreciative of your original being.
Maybe you can relate to these lines if you have been in a toxic relationship. The breakup was probably the best thing that happened to your mental health.
"Your addiction problem to caging me transformed me into a beast, and I broke from the puppet strings you held me with, so tightly. We weren't equal when it came to partner decision, and now I feel more powerful than ever."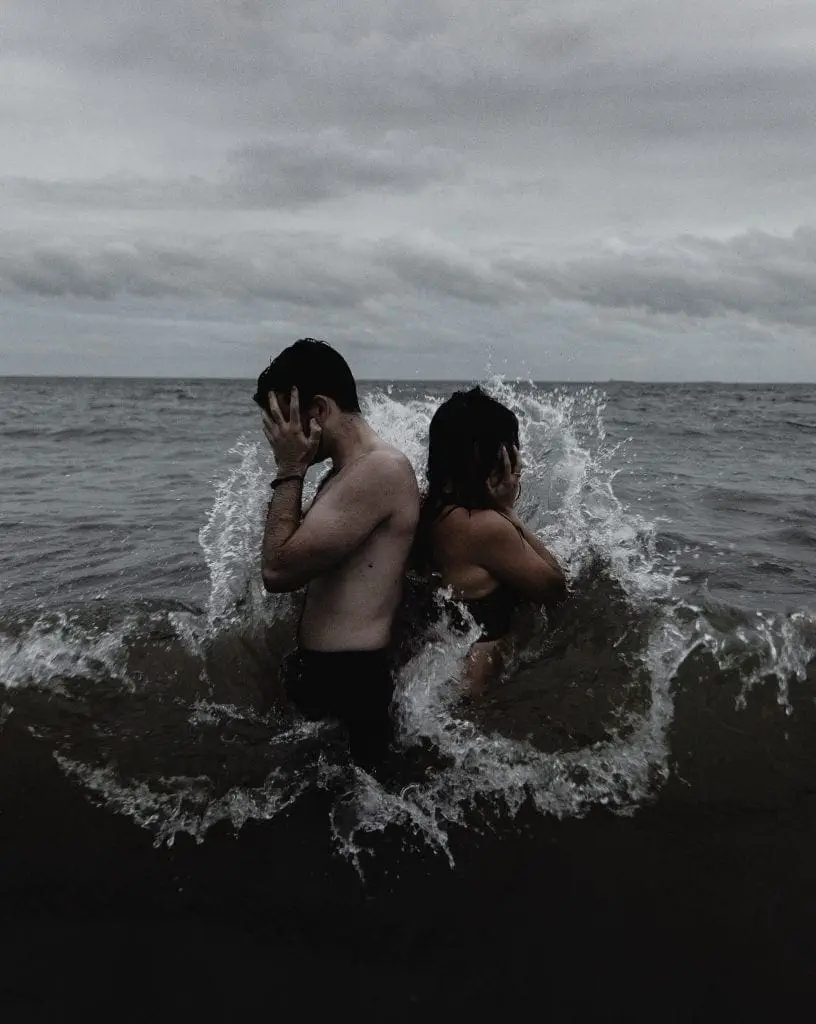 We think breakups are the end of the world, but they are not. It would be best if you had time to recover, but you'll come around bolder than ever and find the right person for you. You are a fighter and a survivor!
Also, read our article: 21 Obvious Reasons You May be Confused about Love
Here is an inspiration breakup quote to conclude the blog.
Breakup Survival Quote #9: The Final One!
"The universal houses love for every soul, and true love is the most precious gift bestowed upon any of us by the conspiracies of the world. It will fix all your broken pieces and refuel your faith in love with good energy."
These were some of the breakup survival quotes to soothe your pain for some time, if not heal it permanently! But, don't stop believing in love due to breakup. Click here, to keep your belief in love alive.