Have you been wondering about the top easy songs to sing? Do you feel like you could be the star of a karaoke show? Well, here is a list of 20 catchy songs that are very easy to sing.
1. Easy Songs to Sing: Shake It Off by Taylor Swift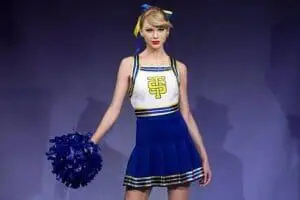 This song by American singer and songwriter Taylor Swift was written by Max Martin and Shellback and Taylor Swift. Shake It Off is about TS's critics and their negative viewpoint about her. It was the lead single from her album, 1989, her first pop album. It was released worldwide by Big Machine Records on August 19, 2014. Shake It Off" topped charts in Canada, Australia, New Zealand, Hungary, and Poland. The song has received several honors, including three nominations at the 2015 Grammy Awards and Favorite Song at the 2015 People's Choice Awards.
2. Easy Songs to Sing: I Love Rock 'n' Roll by Joan Jett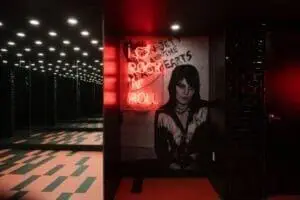 Jake Hooker and Alan Merrill wrote this rock song. Initially, it was recorded by the Arrows in the year 1975. It is popular for its 1982 version covered by Joan Jett & the Blackhearts. Joan Jett's edition became her highest-charting success, reaching number one on the Billboard Hot 100. Jett's cover was inducted into the 2016 Grammy Hall of Fame.
3. Easy Songs to Sing: Ring Of Fire by Johnny Cash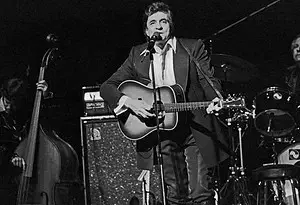 This song was written by Merle Kilgore and June Carter Cash and made known by Johnny Cash in 1963. It was originally recorded by June's sister, Anita Carter, on her album Folk Songs Old and New. "Ring of Fire" was #87 on Rolling Stone's list of The 500 Greatest Songs of All Time. In June 2014, it was ranked #27 by Rolling Stones on its list of the top 100 greatest country songs of all time. In 2010, it was certified Gold by the RIAA.
4. Easy Songs to Sing: Hey Jude by The Beatles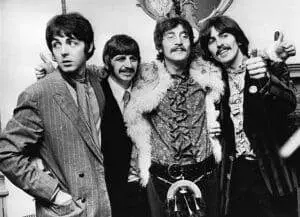 This song by the English rock band the Beatles was released as a  single in August 1968. The single was no. 1 hit in many countries around the globe and became the top-selling single of the year in the US, the UK, Canada, and Australia. Hey, Jude has sold about eight million copies and is often entered on music critics' catalog of the greatest songs of all time. The lyrics of this song embrace a positive viewpoint on a sorrowful situation while also cheering "Jude" to follow his chance to find love.
5. Easy Songs to Sing: Mamma Mia by ABBA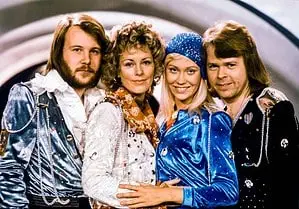 This track by the Swedish group ABBA, written by Stig Anderson, Björn Ulvaeus, and Benny Andersson with the lead vocals by Agnetha Fältskog and Anni-Frid Lyngstad. It is the opening track on the group's self-titled album ABBA. The title comes from an interjection used to express excitement or anxiousness, 'my my' but it means, 'My mother.' It was ABBA's first UK Number 1 since 'Waterloo' in the year 1974.
6. Easy Songs to Sing: I Bet You Look Good On The Dance Floor by Arctic Monkeys
This song by English rock band Arctic Monkeys was released as the band's first single from their album, Whatever People Say I Am, That's What I'm Not. It debuted at number one on the UK Singles Chart and is still considered one of the band's best-known songs. The band performed the track at the opening of the 2012 Summer Olympics.
7. Easy Songs to Sing: Hotline Bling by Drake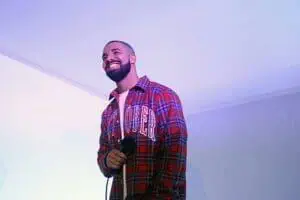 This song, recorded by Canadian rapper Drake, was made available for virtual download on July 31, 2015, through  Republic, Young Money, and Cash Money.  "Hotline Bling" accomplished number two on the US Billboard Hot 100, No. 3 in Canada and the United Kingdom. The song won the Favorite Rap/Hip-Hop Song at the 2016 American Music Awards. It also received Best Rap Song and Best Rap/Sung Performance on the 2017 Grammy Awards.
8. Easy Songs to Sing: Pumped Up Kicks by Foster The People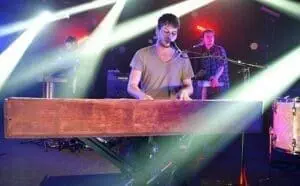 This track by American indie pop band Foster, the People released as a single in September 2010. Pumped Up Kicks was one of the most famous songs of 2011 and the breakthrough hit of the band. Although this song has upbeat music, it is about Robert, a problematic youth's homicidal cerebration. This hit song gained a Grammy Award nomination for Best Pop Duo/Group Performance.
9. Easy Songs to Sing: Riptide by Vance Joy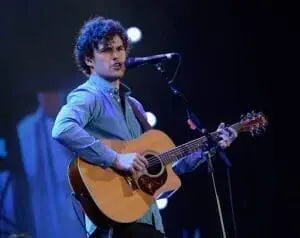 The singer himself wrote this song by Australian singer and songwriter Vance Joy. This song is considered a coming-of-age love story and popular for the metaphors contained in it.  In May 2015, "Riptide" became the longest-charting song in ARIA Chart history. Around January 2018, the single has worldwide sales of more than 6,000,000.
10. Easy Songs to Sing: Counting Stars by OneRepublic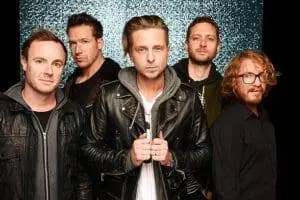 This song by American pop rock band OneRepublic was written by the band's lead singer Ryan Tedder. Counting Stars was released as a single on June 14, 2013. Counting Stars has been no. 1 in many countries, including the United Kingdom and Canada, no. 2 in the United States, and Top 10 in twenty countries. Counting Stars marketed over a million copies in the UK. It is one of the most-watched videos of all time on YouTube, with a current view of 3.2 billion.
11. Easy Songs to Sing: Runaway With Me by Carly Rae Jepsen
It was sung by Canadian singer Carly Rae Jepsen for her album, Emotion was written by Mattias Larsson, Robin Lennart Fredriksson, Carly Rae Jepsen, Jonnali Parmenius, Oscar Holter, and Shellback. The song was only a minor hit on the charts but gained very positive reviews from music critics.
12. Easy Songs to Sing: Steal My Girl by One Direction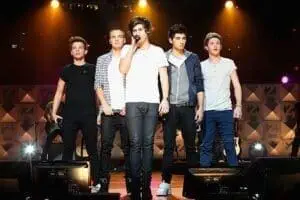 Recorded and written by the English-Irish boy band One Direction, Steal My Girl was out worldwide on 29 September 2014. This song was performed for the first time on the Road Again Tour, their fourth concert tour. Some find this piece reminiscent of 1980s music.
13. Easy Songs to Sing: Take Me To Church by Hozier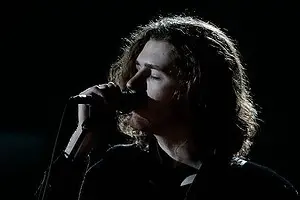 This song by Irish singer-songwriter Hozier was released as a single on 13 September 2013.  A struggling musician at the time of its composition, Hozier recorded and wrote Take Me to Church in the attic of his parent's house in County Wicklow. The lines of the song use religious terms to define a romantic relationship between two men. The song gained global popularity, top charts in 12 countries and top 10 in 21 other territories. It was in nomination for the Song of the Year at the 57th Annual Grammy Awards.
14. Easy Songs to Sing: Who Says by Selena Gomez & the Scene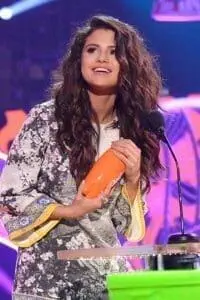 This was taped by the American band Selena Gomez & the Scene was written by Priscilla Renea. Who Says was released in March 2011. It is a catchy song since it has an organic and acoustic vibe compared to the previous singles of this band. It charted in the top 30 in the United States, New Zealand, and Canada.
15. Easy Songs to Sing: Wannabe by The Spice Girls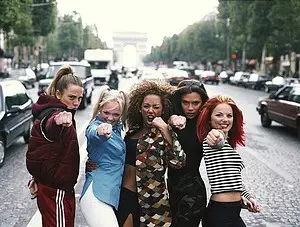 This debut single by the British girl group Spice Girls was released in November 1996. The song features the members Mel B and Geri Halliwell rapping. The lyrics address the significance of women's empowerment and female nexus over heterosexual bond. It topped the UK Singles Chart for seven consecutive weeks and the Billboard Hot 100 for four weeks in the US. It was Spice Girls' only number-one single in that country. By the end of the year 1996, the track had topped the charts in 22 nations.
16. Easy Songs to Sing: All I Want For Christmas Is You by Mariah Carey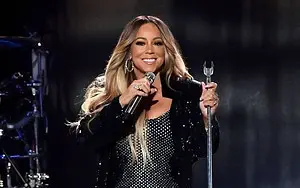 This Christmas song by singer Mariah Carey was released on October 28, 1994. It is the singer's biggest global success, peaking the charts in 26 countries, including France, Australia, Canada, and Germany. This became the best-selling single for Christmas by a female artist. The song has become a conventional Christmas song worldwide, continuing its popularity.
17. Easy Songs to Sing: Party In The U.S.A. by Miley Cyrus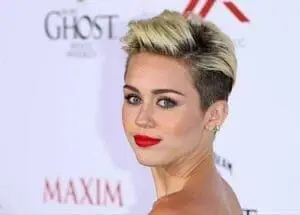 This song, recorded by American singer Miley Cyrus was released on August 11, 2009. Initially, it was meant for Jessie J, but after deciding the edginess required for the track, they passed it on to Miley Cyrus. The song peaked at No. 2 on the Hot 100 of Billboard charts in the US. It was the 7th best-selling digital single of the year 2009 in the US. 
18. Easy Songs to Sing: It's Raining Men by The Weather Girls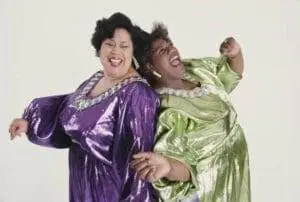 This track taped by the American musical duo the Weather Girls from their album Success was released on September 10, 1982. The lyrics of the song defines the ecstasy and joy of various types of men. It was a No. 1 dance hit in the US and reached the Top 10 in several other countries globally. The track even received a nomination for Best R&B Performance by a Duo or Group with Vocals at the 26th Grammy Awards.
19. Easy Songs to Sing: Like A Rolling Stone by Bob Dylan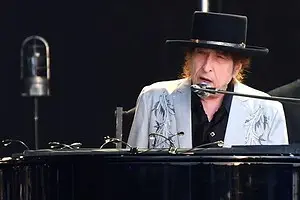 This song by American singer Bob Dylan was released on July 20, 1965. Although radio stations were hesitant to play "Like a Rolling Stone" because it is a long track, the song reached No. 2 in the Billboard charts and became a global hit. The Rolling Stone magazine listed it as number one in their "500 Greatest Songs of All Time". During an auction in 2014, Dylan's handwritten lyrics of the track fetched $2 million, a world record for a well-admired music document.
There are a million songs that make us groove and sing out loud. Here is a list of 19. What is your go-to catchy song? Let us know in the comment section below- EASY SONGS TO SING.