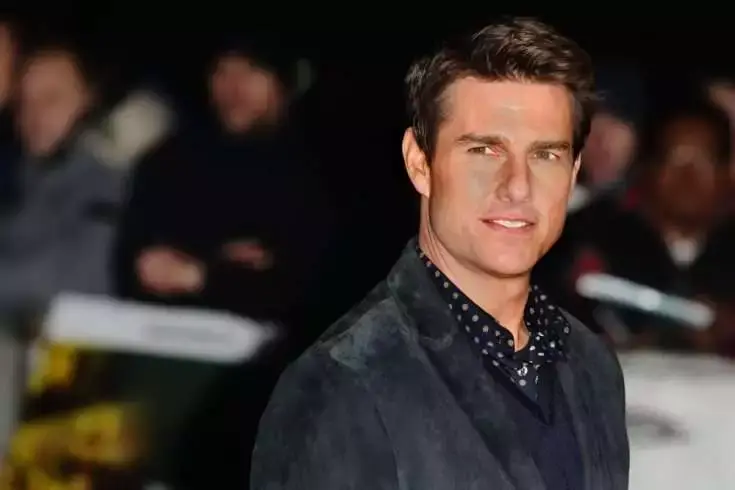 Tom Cruise, the heartthrob of Hollywood. Who can resist that intense, grey-eyed stare, that dark chocolate windblown hair?
His acting makes you swoon, his romantic dialogues leave you weak in the knees, and his action sequences send a rush of adrenaline through your veins. Without further ado, let's get right down to it – 10 movies of his that CANNOT be missed!

This remains the best science fiction movie I have had the pleasure of watching to date. It's not your usual, run-of-the-mill alien invasion – no, this movie has an INFINITE TIME LOOP. The extra-terrestrials who attempt to take over Earth are highly advanced beings – I use the singular form of the noun because all the aliens are part of a single organism, a hierarchy topped by the brain or omega, which has the ability to control time.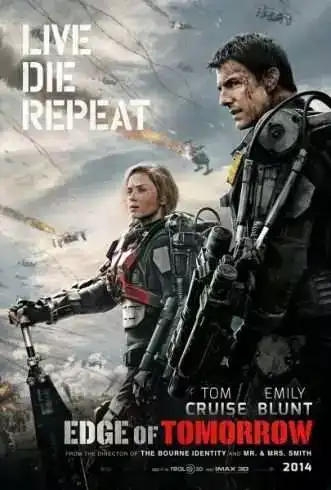 Join Tom Cruise, aka Major William Cage, as he lives a thousand lives, each time getting a little closer to destroying the omega with the help of the fierce and dedicated fighter Rita Vrataski (Emily Blunt). The sizzling chemistry that brews between the two with each life he lives, leading up to a searing kiss, will have you reaching for a glass of cold water. The movie's end lives up to the rest of it, with an unexpectedly touching and overwhelming last scene. Live, die, repeat.
This movie showcases courtroom drama at its finest. Lieutenant Daniel Kaffee (Tom Cruise) is assigned the defense of Lance Corporal Dawson and Private Downey, who have been court-martialled for killing a fellow Marine. Initially skeptical of their innocence, Kaffee is slowly convinced by Lt. Galloway (Demi Moore) that things are not as black and white as they appear to be. The questioning and cross-examining of high-ranking, hard-as-nails officials, the setbacks, and the revelations all culminating in an ultimate battle of wits between Colonel Jessup and Lt. Kaffee will have you on the edge of your seat throughout the movie.
In my opinion, this is Tom Cruise's most beautifully touching film. He plays Charlie Babbitt, who struggles to come to terms with the death of his estranged father. Upon discovering he has an autistic brother Raymond (Dustin Hoffman), Charlie and Ray set out on a 7-day road trip to Los Angeles that would change the course of their lives.
Charlie's struggle to deal with his brother's issues, his initial frustration, anger, and confusion are real and raw. Dustin Hoffman, too delivers a stellar performance. The slow kindling of love for his 'rain man,' the gradual bonding between the two brothers transforms their journey from Charlie's quest to get his father's 3 million dollar legacy to a quest to be with the only family member he has left.
Watching the brothers dance together, seeing Ray spell out Charlie's name, and show his affection for him will make tears come to your eyes. The ending is heart-wrenching, poignant, and will stay with you for days to come.
Action Thriller + Tom Cruise = Recipe for success. This movie has it all – action, chemistry, thrilling car chases, and a terrifying villain. Given the unsavory task of keeping James Barr off death row for allegedly killing 5 civilians, Counsellor Helen Rodin (Rosamund Pike) enlists the help of Jack Reacher (Tom Cruise) to investigate the seemingly open-and-shut case. Although Reacher comes to make sure Barr is convicted, their investigation slowly unveils secrets and deep conspiracies, suggesting that appearances can be deceptive. These 2 blood-pumping hours of nail-biting suspense and betrayals are certainly worth the watch.
JERRY MAGUIRE

By photostock360/ Shutterstock

The main reason I love this film is its characters. They are real, relatable, and wonderfully portrayed. Jerry, played by our main man, is a popular and successful sports agent who has an epiphany one night and writes a spirited mission statement. After getting fired, his fight to keep his clients' personal involvement and emotional investment in his major client's career will have you praying for things to go his way.
The love story between him and Dorothy Boyd (Renee Zellweger) and his dynamic with her son Ray, while not the central focus of the story, is sweet and touching. Being a romantic, their final reunion scene with Dorothy's iconic "You had me at hello" had me looking for a tissue to dab my eyes with.
Although this is a fairly mainstream film, there was no way I could NOT include this as an all-time favorite. This spy movie starring the incomparable Cameron Diaz opposite Cruise is a delightfully fun watch. It is a romantic comedy of how the smart and sexy car mechanic June Havens meets and falls for the dashingly handsome and reckless secret agent, Roy Miller. The story is interlaced with sports cars, young tech geniuses, and steamy tropical beach scenes. It is seamlessly woven into an intriguing plot, complete with false identities and traitors that are bound to keep you hooked.
Set in Nazi Germany, this historical thriller is based on the true story of the last inside attempt to assassinate Hitler before the Allies finally swooped in. It depicts Colonel Claus von Stauffenberg (Tom Cruise), who tries to liberate Germany from Hitler's rule and negotiate a truce with the Allies by executing Operation Valkyrie. It is an awe-inspiring tale of patriotism, sacrifice, and suspense, a fitting tribute to the brave men and women it is based on. This story of espionage and war is both gripping and heartrending in equal measures. It is one of Cruise's finest works.
This post-apocalyptic sci-fi film is truly a gem. Starring Tom Cruise as Jack Harper, Olga Kurylenko as Julia, and Morgan Freeman as Malcolm Beech, this movie keeps you on the edge of your seat until the end. The sudden memory flashbacks, the strange dreams, and the looming feeling of dread that builds up over the first half leave you unable to shake off the feeling that something is not quite right here. The innumerable plot twists, the mind-blowing revelations, and the surreal concept of the movie are what make it such a brilliant work of its genre. The theme of long-lost love that seeps into the film and percolates throughout, coupled with excellent performances from the entire cast, makes it a well-rounded, wholesome watch for all.
A murder mystery – but before a murder of any sort actually occurs. Are you intrigued? This masterpiece by Steven Spielberg tells the tale of John Anderton (Tom Cruise) fleeing from the very law that he once enforced while fighting a charge for a murder he is yet to commit.
It is set in the year 2054 and is a fantastic representation of Spielberg's vision of future technology with eye-scanners for identification and cars that defy gravity, traveling along roads built vertically.
The story keeps you captivated at every minute because there is ALWAYS more to it: a deeper meaning, a hidden subplot. The sadness felt by John stemming from the tragedy concerning his son and his estrangement from his wife is palpable throughout the film and is instrumental in driving the plot. And when the layers shrouding the mystery of Ann Lively are slowly peeled away, and the truth is unveiled, it will leave you wondering how you ever missed it.
It is simply impossible to compile a list such as this and NOT include the film franchise that most people know and love Tom Cruise from. While selecting a single MI movie out of the 5 was difficult, Rogue Nation (in my humble opinion) wins out by a narrow margin.
The IMF team – Benjy, Luther, Brandt, and Ethan Hunt are all back, as daringly reckless and amusing as ever. Their unsanctioned mission to bring the shady 'Syndicate' to task involves sleek gadgets, exotic foreign locales, motorbike chases, and of course, the signature sequence of all MI films – breaking into a high-security facility. The storyline is quite fresh, and Cruise and Rebecca Ferguson (as Ilsa Faust) make a great onscreen pairing. As Ethan so eloquently puts it, "Meet the IMF."
And now, without further delay, get your hands on these movies – perhaps watching each one of these beauties could be YOUR Mission: Impossible!