As an affiliate-driven website, Icy Tales earns from qualifying purchases.
Relationships shower tons of bliss in our lives and give us an enormous reason to be in love with our lives. How pleasing it is to have someone by our side eternally, someone to which we can devote our entire life. Love is the purest and the most charming blessing one could ever get.
In spite of shielding our relationships, there are more than thousands of people who ruin the situation for themselves just to satisfy their self-esteem.
What pleasure do people gain by throbbing the person's heart, whom they adored so dearly, just for the sake of egoism? Even a truly amazing relationship comes across ego love problems.
"Egoism" is one of the psychological incentives that promote the weakening or, perhaps, breaking of relationships. The following are the seven ways in which an ego kills or ruins a relationship
1. High Self-Centered Nature Could Destroy Relationships
Self-esteem escalates into self-obsession easily. When a person is additionally self-centered, he or she is so preoccupied with self-love that he or she neglects the person whom he or she is in a relationship with and only spares time for his or her self-grooming and spends hours with himself.
Such a human only loves his or her own companionship. Egocentric people tend to ruin an amazing relationship.
At some point, you must see that the illusory sense of self-worth gained by sticking to your guns and "being right" does not outweigh actual enjoyment. It is acceptable to be incorrect since ego doesn't outweigh true happiness.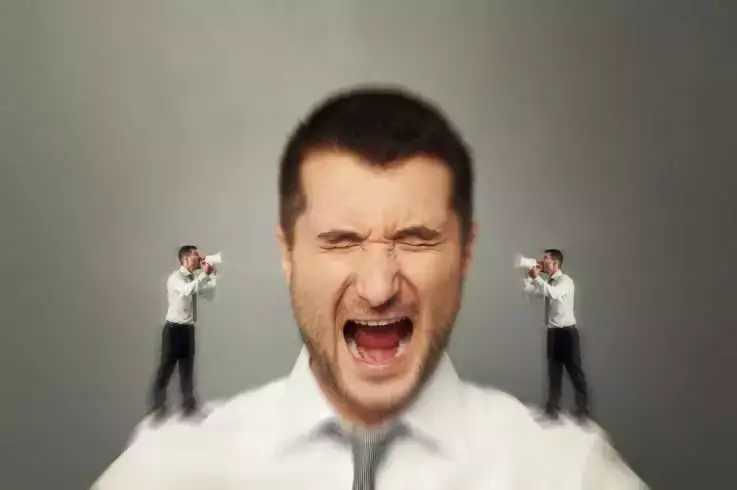 Nobody is flawless!! Understanding your true self and cultivating self-awareness can help you see that you cannot always be correct.
There will always be times when you make the wrong decision, have the wrong attitude, or are simply on the wrong side. Learn to recognize these scenarios and don't be scared to acknowledge when you're incorrect.
2. Criticism With The Core Intention of Hurting
When a person is under the influence of ego, they find fault in all the things that they perceive, especially with regard to their soulmate. The person endlessly criticizes their soulmate even if they are not guilty.
So, how does one control their ego? The good news is that you are already on the correct track! See the steps below for some ideas on how to reconnect with your actual self.
Don't let false self worth and big ego ruin true happiness and your chance to create the perfect world with healthy competition and not just fights.
Give yourself an honest assessment. The first stage in ego management is self-awareness. Keeping track of your conduct will make you aware of which aspects of yourself are surfacing the most.
To remedy an issue, you must first recognize that it exists. Examining your conduct objectively is the best place to start.
3. Arguments That Lead Nowhere
Egoism provokes a boundless number of arguments between partners. When the other person gets despondent by the ruthless attitude of their egoistic partner, it results in separation.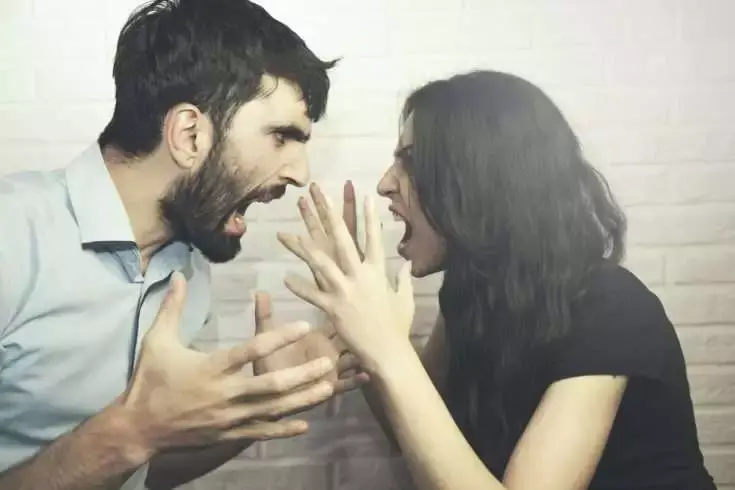 4. Comparisons
When a person is egocentric, he or she barely loves the other person, this can ruin relationships. The person starts comparing his or her beloved to a more virtuous or attractive person which fades away the colors of their optimistic relationships.
4.1. Solutions to Avoid Comparing Your Partner to Someone Else
The best thing is, begin by recognizing your individuality and one-of-a-kind relationship. Respect your decision to spend your time with your partner.
It takes both of you to make an amazing relationship work. You are evaluating yourself if you judge the connection. Begin by adjusting your mindset; start adoring the lady you wish to care about.
What you build today is what you will build in the future for both of you. When your imagination is someplace else in someone else's life, you cease living on your own. You waste a moment of time that could have been spent making a lovely memory.
Why would you seek an exact reproduction of a prior life relationship when that life ended for a reason? You're in a relationship right now because you're attempting something new, something that has the potential to be wonderful if you want it enough.
How would you feel if your girlfriend compared you? So, begin by giving your relationship a chance today. Communicate your thoughts, and tidy up the shambles you've created. Compassion, love, and forgiveness should be shown to oneself and the relationship.
5. Over Self-Protection
To protect his or her ego and social status, a person loses his or her ability to distinguish between right and wrong and does not hesitate even to scorn and insult their soulmate before a huge crowd of people, just to save their dignity.
Although self-importance is necessary for a human being you should try to be your inner critic; try to avoid an ego-driven conversation. Take a break once in a while, ego loves control gaining control over someone, you may totally love the idea of power only to realize it was all the while toxic.
Taking responsibility for your actions is the first step to the solution. Make your loved ones feel safe to have a vulnerable conversation with you. Trust me on this, you both will avoid tremendous turmoil and have this great sense of feeling worthy of love.
6. Deaf Ears to Advice or Conversation
A person with high self-esteem turns their ears deaf to all the advice and counseling of their soulmate. The ego produces negative feelings such as wrath, resentment, fear, and jealousy. Love and ego are two competing forces that exist within every human being.
Each has its own agenda, opinions, and views, which are virtually always diametrically opposed. It is up to us to decide which will dominate our life. This is how the battle goes down: The power of love. Love pulls us toward what is good.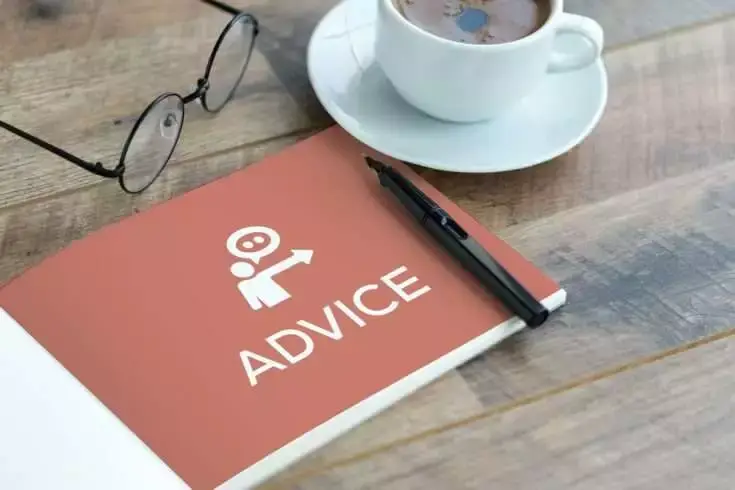 7. Jealousy (The Most Important Aspect)
A person, when controlled by his or her ego, always desires to be with a person who is of superior status, to satisfy his or her ego. It makes him or her jealous of other acquaintances, and it ultimately ruins his or her relationship too.
7.1. Why Do People Disrespect the Person Who Genuinely Cares for Them, Just to Fulfill Their Ego's False Desires?
Egoist people don't care much about anything other than themselves. That really kills relationships because it plays out as me before you.
Open your eyes, and get away from your egoistic attitude before you get a chance to regret a significant loss for your entire lifespan.
FAQS
1. Does Having a Huge Ego Assist or Damage a Connection Between Lovers, Friends, Family, and So On?
A healthy ego helps every relationship to be stable and satisfying. A healthy ego is an integrated ego in which positive and negative sentiments about oneself combine to produce a consistent identity throughout time.
On the contrary, "a huge ego" implies a mentality defined more by his sense of superiority than by his desire for reciprocity.
Big egos are characterized by a "me first" agenda that minimizes the interests of others. Relationships with large egos tend to be distorted in favor of "I – It" interacting.
Big egos encourage codependency and stifle the potential of mutuality. Co-dependent relationships have elements of illusion. Reality testing is hampered by an unconscious obsession.
When higher-level thinking is lacking, moral integrity suffers. Individual characteristics determine an individual's ability to relate deeply. When a partnership lacks openness, sincerity and integrity suffer.
2. What Are Some Strategies for Addressing Ego Conflicts Between a Husband and Wife?
The majority of marital difficulties are caused by a lack of closeness (Sex) and pride (Ego). If one of the couples refuses to have sex, the relationship will collapse. Even in extremely ancient partnerships, the spouses have certain means of fulfilling themselves.
Intimacy is essential because it allows couples to develop trust in one another. A healthy sense of pride is necessary for every human being because it protects you from doing things that undermine your self-esteem, but it is also important to recognize your boundaries.
Support your spouse at home, take care of the children, do some housework, in fact, do whatever you can to help your family, and don't leave all the work to your wife, even if you are the single breadwinner.
It is difficult to care for children as a single parent. When a single spouse relinquishes the responsibility of parenting the family, the individual becomes a single parent. That is when hatred and resentment enter the picture.
3. How Can Someone with A Huge Ego Maintain Friendships and Relationships?
A big ego is the same as being egotistical, and it can break friendships. Nobody wants to be around individuals who give off the impression that they are better than everyone else and should be dropped as a friend because, God forbid, they did anything that humiliated you or made you seem terrible.
There's nothing wrong with avoiding certain behaviors. There is a significant difference between someone who is self-confident and someone who just has a large ego. Understanding that distinction, I believe, will help you keep friendships. Friendship, in any event, is a two-way street.
Other folks must also wish to be your buddy. Those with enormous egos are not very popular, but people with tremendous self-confidence attract a lot of people who want to be their friends.
 "Ego not only fears that loving will result in hurt, it also fears that if we love too deeply, too happily, we will abandon the ego-concept altogether. Ego fears its undoing in love." -Sidney Pierucci
You will know once you are experiencing true love that there is a great deal of respect for each other's opinions and decisions. A foundation of trust in a true love relationship allows for vulnerability between partners.