Today, let's learn about "what is chemical pregnancy?"
A chemical pregnancy is a very early miscarriage when an egg is fertilized and may even implant in the uterus lining (implantation). With a chemical pregnancy, this implantation does not progress, and the cells don't develop. Usually, this pregnancy is lost during the first few weeks (before the fifth week) of the gestation period.
When a woman has a positive pregnancy test result but is simultaneously experiencing her period, doctors may request a chemical pregnancy diagnosis. It isn't a fictitious pregnancy. It was confirmed after a positive result on a blood or urine test used to detect the level of a pregnancy hormone, human chorionic gonadotropin (hCG), but that takes place before the fetus can't be seen on an ultrasound.
Heavy periods, low hCG levels, and menstrual cramps are symptoms of a chemical pregnancy often caused by chromosomal defects in the embryo. Learn more about chemical pregnancies in this article, including the signs and symptoms, causes, and prognosis.
Chemical Pregnancy vs. Clinical Pregnancy: What's the Difference?
Only a pregnancy test or an elevated level of human chorionic gonadotrophin (hCG) hormone can detect a chemical pregnancy. Once the embryo stops developing, your hCG levels fall. No evidence of a developing baby can be seen on an ultrasound in a chemical pregnancy. Clinical pregnancy occurs when a doctor can see evidence of a fetus on ultrasound and hear a fetal heartbeat. By five to seven weeks, clinical pregnancy symptoms are usually visible.
1. Chemical Pregnancies: How Often Are They?
They're incredibly common. Only about a quarter of all pregnancies go longer than 20 weeks. And roughly 80% of those miscarriages occur in the first trimester. However, determining the prevalence of chemical pregnancies might be difficult. Many women are likely to miscarry before receiving a diagnosis.
Nowadays, chemical pregnancies are fairly prevalent. Because chemical pregnancies occur so early, a number of women may be unaware that they are pregnant. This is also known as biochemical pregnancy, which is very early pregnancy loss. Experts estimate that this type of early loss accounts for 50 to 75 percent of all miscarriages.
1.1. Is It Common to Have a Chemical Pregnancy After Ivf?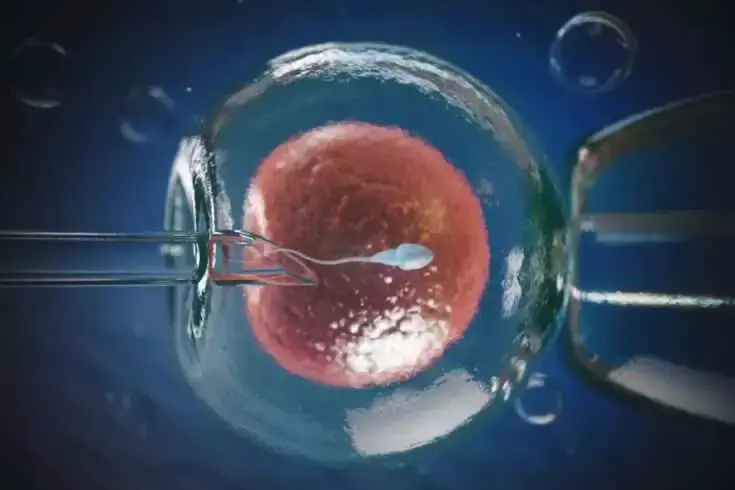 Yes, after in vitro fertilization, a chemical pregnancy is possible. IVF involves removing an egg from the ovaries and fertilizing it with sperm in a laboratory. The embryo (fertilized egg) is then inserted or implanted into the uterus by the fertility clinic. It begins to produce hCG once the embryo is implanted in the uterus. Although this indicates a positive pregnancy test, the embryo may not always develop.
Chemical pregnancies account for up to 1 in every 4 IVF pregnancies. This high percentage could be due to doctors performing pregnancy tests as soon as two weeks after an IVF procedure. Compared to women who have solely negative pregnancy tests. This woman who experiences an early pregnancy loss like this one has a better probability of conceiving in future IVF cycles.
2. Signs And Symptoms
A positive sign of pregnancy result followed by a negative pregnancy test result is known as a chemical pregnancy. Because it occurs so quickly after conception, a chemical pregnancy cannot always induce symptoms without a pregnancy test (urine or blood test) to determine the level of hCG hormone in the body. Most women don't realize they're pregnant until it's too late. The majority may see the following signs and symptoms of women who have experienced a chemical pregnancy:
Late period
a few days before your menstruation, light spotting or blood
had more severe stomach or menstrual cramps during a normal period
severe bleeding (hemorrhaging) for longer than usual, maybe with clots
vaginal bleeding a few days after finding out you're pregnant
obtaining a positive pregnancy test but then beginning to bleed
have a positive pregnancy test followed by a negative pregnancy test a few weeks later
got a positive pregnancy test but didn't notice any of the typical pregnancy symptoms
Lack of common pregnancy symptoms such as morning sickness or breast discomfort following a positive pregnancy test
It's crucial to remember that minor spotting or bleeding after a positive pregnancy test doesn't always imply a chemical pregnancy. During implantation, some (but not all) women have minor bleeding, which is a sign that they are pregnant. On the other hand, a chemical pregnancy does not harm a woman's body, but it might create mental suffering. Even the earliest loss of a pregnancy can cause profound anguish and grief. A chemical pregnancy normally doesn't persist long enough to develop pregnancy-related symptoms like nausea and exhaustion.
2.1. What Is the Appearance of Chemical Pregnancy Bleeding?
Chemical pregnancy bleeding can look and feel different for various people. Your period may be regular or heavier than the expected normal period, creating greater menstruation cramps. Sometimes the bleeding starts as spotting and progresses to heavy bleeding with blood clots.
3. What Causes a Chemical Pregnancy and What Are the Risk Factors?
Chromosome abnormalities are the most common cause of early miscarriage, including chemical pregnancies. In a chemical pregnancy loss, chromosomal anomalies can produce errors that prevent the embryo from developing normally. A chemical pregnancy's specific cause is yet unknown. There are many more potential causes and risk factors of an early miscarriage, including:
Imbalanced hormones genetic abnormalities
Inadequate uterine lining implantation
Low body weight or Low body mass index
abnormal hormone levels
uterine abnormalities
implantation that takes place outside of the uterus
chlamydia or syphilis infections
A low-quality sperm or egg could be the cause.
A chemical pregnancy is more likely if the mother is over 35 years old.
Blood clotting diseases that go untreated
Conditions such as untreated thyroid, diabetes, and polycystic ovarian syndrome (PCOS)
becoming infected with a sexually transmitted infection (STI).
During the freezing process, damage to the embryo may result in a chemical pregnancy in an aided pregnancy using frozen embryos. If you've had a chemical pregnancy or a miscarriage, your next pregnancy will likely be normal. Even if you've experienced several miscarriages, you still have a reasonable chance of conceiving and carrying out a healthy pregnancy.
Using IVF to become pregnant can result in a chemical pregnancy in up to 25% of cases.
However, because pregnancy loss occurs so early in most cases, women are often unaware that they are pregnant.
4. Chemical Pregnancy Diagnosed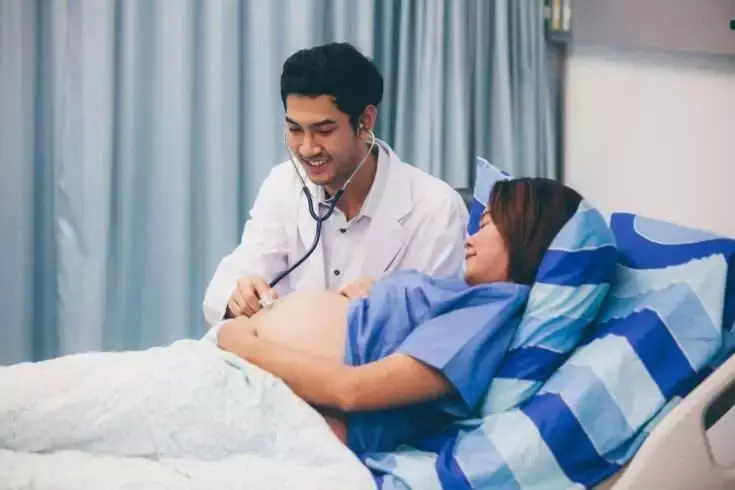 The doctor will look up the patient's medical history to see when she last had her period. A pregnancy test will reveal whether she has had a chemical pregnancy to the healthcare practitioner. The gestational sac will not be large enough to be visible on ultrasound in a chemical pregnancy. Your doctor can confirm that you experienced a chemical pregnancy by checking the hCG level in your body with urine or blood tests.
By contrast, a "chemical pregnancy" is one in which either a fetal heartbeat is detected, or there is visual evidence on an ultrasound. Women may not even realize they're pregnant in some cases; they may believe their menstruation is just late.
5. Treatments For a Chemical Pregnancy: –
A chemical pregnancy doesn't always imply that you won't be able to conceive or birth your baby safely. While there is no cure for this type of loss, there are ways to help you conceive. Although most early chemical pregnancies do not require treatment, they generally resolve naturally. If you believe you suffered early miscarriages, you can try to get pregnant again immediately if you choose. Tell your healthcare provider or fertility specialist if you've had more than one chemical pregnancy so that they can run tests to rule out any underlying issues.
Another pregnancy loss may be avoided as a result of this. Chemical pregnancies occur early enough in a woman's pregnancy to have no impact on her body and do not require treatment. However, those who have had numerous chemical pregnancies or losses may require medical intervention to rule out any potential causes, lower the chance of another early miscarriage, and figure out what's going on. Grief, anxiety, and tension can all be brought on by a miscarriage. Grief and loss are natural emotions to experience.
Many people attribute the miscarriage to their faults. A woman should seek medical attention, counselling, or help from a support group without hesitation. They can also seek help over the internet. Furthermore, hormonal changes during a chemical pregnancy may make you feel more emotional. It's important to remember that no one is to blame for a pregnancy loss; however, getting it treated can increase your chances of conceiving a viable pregnancy and having a healthy baby.
6. What Can I Do to Avoid Having a Chemical Pregnancy?
A chemical pregnancy is unavoidable. Most chemical pregnancies occur when an embryo has chromosomal abnormalities that prevent it from growing. However, there is good news: the following embryo and subsequent embryos will develop normally. Some experts recommend prenatal vitamins for anyone planning to become pregnant to ensure good fetal development.
7. If I Have A Chemical Pregnancy, What Can I Expect?
In many circumstances, if your menstrual cycle returns to normal after two weeks, you can have a chemical pregnancy and potentially become pregnant again whenever you and your partner are ready. Discuss your options with your healthcare professional. You can have a healthy pregnancy even if you've had one or more chemical pregnancies. If you have a medical issue (such as diabetes, thyroid disease, or polycystic ovary syndrome (PCOS) that led to a chemical pregnancy, getting it treated can help you have a viable pregnancy in the future.
8. Is It Harmful to Have a Chemical Pregnancy?
There is no one-size-fits-all approach to dealing with a chemical pregnancy. If you've been trying to conceive for a long time and haven't been successful, a chemical pregnancy can be devastating. If you hadn't planned on becoming pregnant, learning that you're no longer pregnant may be a relief. However, just because your pregnancy ended early does not rule out the possibility of becoming pregnant again. It also doesn't rule out the possibility of a new baby during your future pregnancy.
9. Is My Fertility Affected by a Chemical Pregnancy?
A chemical pregnancy should not harm your fertility. It's a wonderful indicator that you had a positive pregnancy test. It suggests you'll be able to conceive in the future. According to studies, women who experienced a chemical pregnancy following IVF had a higher likelihood of getting pregnant on their second try.
10. How Quickly Can a Woman Conceive Again?
Unless a doctor suggests otherwise, most women can try to conceive again immediately after losing a baby early. After an early pregnancy loss, you can ovulate and get pregnant again in as little as two weeks. If a woman has had a chemical pregnancy before, it does not necessarily mean she will have trouble conceiving again. In actuality, a chemical pregnancy indicates that an embryo has entered the stage of development known as pre-implantation. This is a good sign that a lady will be able to conceive in the near future.
11. After a Chemical Pregnancy, What Questions Should I Ask My Doctor?
If you need assistance processing your pregnancy loss or advice on how to improve your chances of getting pregnant in the future, talk to your healthcare professional. You could ask the following questions: –
When should I consult with a fertility expert?
Should I try to conceive again after a certain time has passed?
How can I make changes to increase my chances of a safe pregnancy?
Do you have any testing that you recommend to examine if there's an underlying problem that impacted my pregnancy?
Chemical pregnancies are defined as pregnancies that end before the five-week mark after a positive pregnancy test. To detect pregnancy hormones (hCG) levels in a woman's blood rise high enough to result in a positive pregnancy test at first, but the pregnancy does not continue, and the levels fall soon after.
A chemical pregnancy does not mean that your body is incapable of carrying a healthy pregnancy; nevertheless, it does signal that a woman is more likely to conceive on the next try. If you understand the causes of very early pregnancy losses, you may be able to get the help you need. This can help to address the root of the problem. If a woman has had multiple chemical pregnancies, she should consult a doctor about the possible causes. Your doctor may also be able to offer you information on local support groups or counselling programmers.
-Edited by Steffy Michael|30/6/22