As an affiliate-driven website, Icy Tales earns from qualifying purchases.
Anti Semitism is a term that came into existence in the 19th century. It is a form of racism and bias toward Jewish people. It is often portrayed as hostility and hatred toward Jews.
The historical development of the Jewish community is very lengthy and involves many significant events in the history of the world. Word Anti Semitism has major significance concerning the history of Jews.
We have to go back several hundred years to understand the full significance of Anti Semitism and the reasons behind it. Centuries have passed since the major events that resulted in Anti Semitism, involving aspects like religion, economy, and war.
Jewish People
Jewish people are a group of people belonging to a particular ethnic religion called Judaism. These groups belong to the middle east. Jew's origin is more than 3000 years old, and they are further divided into four broad categories, namely Haredi, Hiloni, Masorti, and Dati. Today an estimated 15 million Jews reside worldwide, out of which more than 6 million reside alone in Israel.
Jewish Religion
Jewish people are ardent followers of Judaism, a monotheistic religion that refers to the belief that there exists only one god. Issac and Jacob are the 2 important figures in Abhramic religions whom the followers of Judaism pray to.
The god they worship is seen as the world's creator before the existence of time itself.
Jewish people have a pre-decided day of worship that begins after Friday evening till the dawn of Saturday, and the whole procedure is known as Shabbat. It's a very important day in the lives of Jewish people, where they rest and worship their god.
Jewish History
Judaism is based on the five books of Moses, namely Genesis, Leviticus, Deuteronomy, Exodus, and Numbers. These five books are also known as Torah or Hebrew Bible, and these are the sacred texts that guide their moral and religious life.
Israel is the promised land of the Jews; in these lands, the major events of Judaism took place, and in these places existed Abraham, also known as Hebrew, who is considered the father of Jews and the first patriarch.
Jewish Homeland
Israel is the holy land that Jews consider their homeland, but Jews have been pushed away from their Homeland sometime in history. It is the land that they believe was promised to their first patriarch Abraham by their god.
The land of Israel and its people have been the victim of countless invasions in history by Romans and Egyptians. But it has never ceased to remain their homeland because it's the land promised to them.
Significance of Middle Ages
The majority of the Jews lived in European society during the middle ages, and this particular period was of grave significance for them. During the middle ages, the Jews discovered the meaning behind their sacred texts.
Middle ages had a very deep impact on modern Anti Semitism. During this period, they scattered to different locations worldwide like India, China, England, and some parts of central Europe. It's later on the history that they started to regroup and move closer to their homeland.
Hatred of Jews
Hatred for Jews is not a recent thing, but a very old story lost into myths and allegations. All of this hatred of Jews began during the time in history when Christianity was flourishing, and due to the rise of Jewish people, the power of Christianity was in immense danger. Thus they were blamed for many things in history which were merely myths.
This hatred for Jews gave rise to the major events that were to unfold in the world war II, and these are the several reasons which might have contributed to Anti Semitism:
Blaming Them for the Crucifixion of Jesus Christ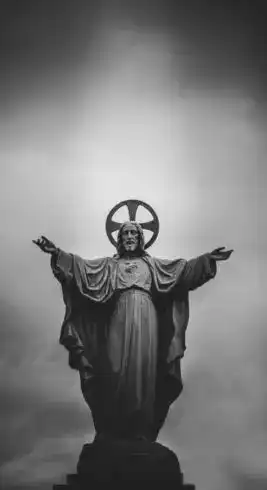 Jesus Christ was executed on the orders of the Roman governor Pontius Pilate on the charges of blasphemy. At this point, 2 groups were formed within Judaism, who believed that Jesus Christ was their savior and had died for their redemption and the others who believed that their saviour was yet to arrive. This became the origin of the Anti Semitism that was yet to escalate in the future.
A few centuries later, most of the Roman empire converted to Christianity, becoming a widespread religion worldwide. The Jews, a minority back then, were subjected to hate and criticism for not accepting Christ as their ultimate savior; they were even believed to be incarnate of the devil.
The converted Christians even went as far as to accuse Jews of the murder of Jesus Christ. Thus began the journey and beginning of Anti Semitism.
The Emergence of Plague
It's a well-known fact that the plague was one of the worst epidemics ever. People back then were not well versed in medicine, so they could not contain the spread of the virus and were unable to counter it.
This lack of medical knowledge gave birth to the ridiculous myths that it was the Jews who poisoned the wells and caused the Plague. They were tagged as demons who would bring harm to innocent Christians.
Blood Libel Myth
In the medieval ages, a myth spread like a wildfire that Jews tortured and killed young boys for their dark rituals. The myth is believed to be formed a few centuries before the medieval period, but it spread across the world during the 12th century.
People were terrified of Jews, which ultimately led to their persecution by Western Europeans and a major step toward Anti Semitism.
The Reformation of the Catholic Church
A man named Martin Luther, a German priest believed that the catholic church was a greedy and a power-hungry community involved in practices of self-indulgence.
He could not bear the idea of such insatiable people having ultimate authority over the masses of people, and thus he set forth a revolution in favour of reformation.
He was successful in this venture and gained authority over the Catholic church and thus reformed the church better. After the Reformation, Luther asked the Jews to join the new reformed church and convert to Christianity, but they declined his request to join the church and abandon their faith. Luther was enraged by their dismissal, which caused immense harbor of hate for the Jewish community.
All of this led him to write his opinionated account in his book called "On the Jews and their lies", in which he urges people to banish the Jews, burn their schools and religious texts, forbid their civil rights and forbid their rabbis from preaching.
He describes the Jews in his books as some evil creatures who should be forbidden any human rights, and this, later on, became a major factor in the promotion of Anti Semitism.
The Allegation on Alfred Dreyfus
The 18th century was the period of enlightenment, where reason was given much more importance than superstition. The church's influence mainly was diminished, and people were starting to act on logic.
But in the 19th century, Alfred Dreyfus, a senior level artillery officer in France, was convicted of treason. He belonged to the Jewish community and brought back several myths and suspicions surrounding the Jewish People.
Jewish Domination Conspiracy Theories
As we approached the 19th century, there were some conspiracy theories surrounding the Jewish Community, their money, and their influence. These were baseless myths that gained air and were circulated worldwide. Once again, Jews were looked at with contempt and suspicion all over the country.
The Assassination of Czar Alexander the Second
In the late 19th century, the Russian emperor Czar Alexander the Second was killed by a bomb attack believed to be carried out by the terrorist organization named Narodnaya Volya. But again, due to baseless rumors, Jews were blamed for his assassination, causing their persecution by Russia.
Anti-Semites
Germany was in anarchy during world war I, people was starving, and the country was in ruins. Surprisingly Jews were doing all right by themselves because of a major event many centuries ago.
You see, Jews were always discriminated against because they were a minority. According to some laws in the middle ages, Jews were not allowed to own lands or participate in handicrafts, which were thriving back then. Jews were forced into the Banking and Jewelry business, which turned out to be a winning choice in the upcoming centuries.
The banking sector and Jewelry trade were in high demand in the modern era. Due to this fact, Jews were thriving and quite influential even during world war I. This fact was not taken kindly by their fellow countrymen, who were Christians and believed Jews didn't deserve such riches.
After these damaging events, Jews were viewed with extreme suspicion and hatred. Much like prior times, again a false myth was formed that Jews were a different race overall; their body structure and blood were somewhat different from all the other people living in this world.
This myth became quite popular and gained wide acceptance from people worldwide and thus began the final chapter of Anti Semitism, which led to the Holocaust.
Adolf Hitler
The man is portrayed as eternal evil because of his gruesome deeds, which led to the genocide of millions of Jews. This man represents everything wrong with humanity and what humanity is capable of.
There's no doubt in mind that he was a sick individual whose narcissistic tendencies led to this atrocious event that history will never forget. But the question arises, why did he do it? We would have to go a little deeper into his life and enlighten his thought process to understand this.
Adolf Hitler was born in a small town located in Austria named Braunau am Inn, situated near the German and Austria border. As a kid, Hitler was quite interested in arts and music and wanted to pursue it as a prospective career, but as fate would have it, he was not well versed in arts, and thus he was unsuccessful in all of his attempts to become an artist.
But later in his life, he got interested in politics, which gave rise to his Anti-Semitic tendencies. He became a fierce nationalist holding some wrong notions. Sometime later, he got the opportunity to enroll in the army, which satisfied him with serving his motherland.
The great defeat of Germany in world war I gave rise to his belief that Germany lost the war because of greedy Jews. He started to hate Jews more and formed his twisted antisemitic ideas, which painted Jews as monsters based on several myths from history.
He also believed that the Jewish race was a genetic mutiny, and no amount of conversions could change this fact. He was holding Jews collectively responsible for the ruin his motherland was experiencing.
The combination of his twisted opinions and the fact that he rose to power in a few years led to the final and the most atrocious form of Anti Semitism in practice, the Holocaust. He started exterminating Jews, believing he was purging the devil from the earth, but he became the devil himself.
World war II
Germany's invasion of Poland in 1939 triggered World War II. The emergence of world war II marked the beginning of the most gruesome and evil event in the history of the world.
As Hitler came into power during world war II, he applied all his principles of Anti Semitism to work, sending millions of Jews into Concentration camps to await their deaths, snatching away all of their human and civil rights.
The Holocaust
The most atrocious event in humanity was the systematic murder of six million Jews residing in Poland. The level of brutality was insane, which would make us question our humanity.
This event was the strongest demonstration of how disturbing the term Anti Semitism is and how centuries of misunderstandings had led to something that could not be comprehended. Some of the Jewish communities were eradicated in this mass genocide.
After world war II
After the end of this nightmare of war, most of the Jews had lost their homes and families and had nowhere to return to. You would think they would find someplace to belong after this nightmare, but they were again tagged as refugees, waiting for other countries to accept them as citizens.
Even after the war, there were several rhetorical and physical manifestations. A few Jewish Community institutions supported the refugees and Jewish collectivity after the end of the war. It was time for their other democratic nation, which they could call home.
Holocaust Denial
Despite the overwhelming evidence of the existence of concentration camps, some people still deny the occurrence of the holocaust. There are two types of denial groups, the ones who believe that holocaust never happened and the other group who believes that the holocaust happened, but the details were not so atrocious.
There are still many anti-Semites who don't like the idea of Jews being the victims and still believe in all the ridiculous myths.
Modern Antisemitism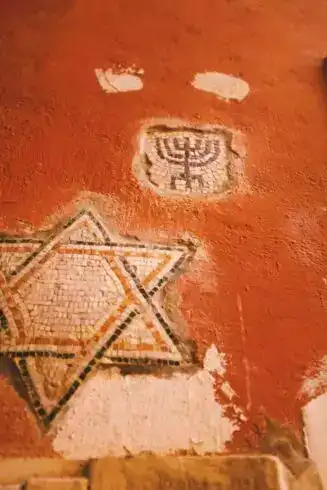 As we discussed Holocaust Denial, some people still believe Jews to be the perpetrators instead of the victims. We live in the era of knowledge, where we question everything, and due to this, some people are questioning the authenticity of history.
It's hard to imagine that someone would question the authenticity of such atrocious events, even after the availability of overwhelming evidence. This points toward the existence of white supremacists in the world.
Media
There are many popular media regarding the Holocaust; movies were made, books were written, and many references to Holocaust are still used in many adaptations. There are many movies like Schindler's List, The Pianist, and It's a Beautiful Life. These movies and books have preserved history so that everyone remembers.
Conclusion
Holocaust was a terrible event that no one should forget for the sake of the victims and the lives lost. Years after this atrocious event, even today Anti Semitism is prevalent in some parts of the world, and that is just a heartbreaking truth.
A community of people who did nothing wrong but were still persecuted throughout history, don't you think they deserve freedom from this confinement of hate and suspicion.
We live in the 21st century, and if we cannot put our differences away, even after two thousand years, what's the point of this God-given intelligence that we humans pride upon.
We hope you understood the meaning and significance behind Anti Semitism and its significance in history and today's world.
Have a nice day.