As an affiliate-driven website, Icy Tales earns from qualifying purchases.
Education from times immemorial is considered ever-evolving and engaging. It benefits the learners so much that it develops their personality and makes them self-sufficient and growing. This nature of systematic instruction at the school and university level led to the development of a new branch of education; this is what is Liberal arts.
1. Introduction to Liberal Arts Education
Origin of Liberal Arts Education
Liberal arts have classical Greek roots. Greeks in those days were considered educated if and only if they had a wide array of specific skills like grammar, geometry or music. It was then they were deemed to be apt for public life. It may sound like jacks of all trade and master of none for some! But these diversified areas led to the development of all intellectual minds.
2. What is Liberal Arts Education?
Liberal art is a combination of 'liberal' and 'arts'. Both the terms 'Liberal' and 'Arts' have their origin in Latin, where the former comes from "liberalis", meaning free from restraint and later from "ars", meaning skill or craft.
Thus it can be said that liberal arts education is diversified education where the learner is at liberty to acquire a specific set of skills and break the tyranny of learning a particular subject in a degree program.
A Word of Caution
Don't get confused between education in liberal arts and Liberal arts education.
There are two different areas about college degrees and how the course is compiled in these degree programs.
For example, education in liberal arts like philosophy covers intensive or extensive study leading you to the three-year degree program; on the other hand, liberal arts education provides depth and breadth of the subject. This four-year college program covers the depth in one or two years of study, and bridging it with another topic simultaneously covers the extent.
3. Liberal Arts Curriculum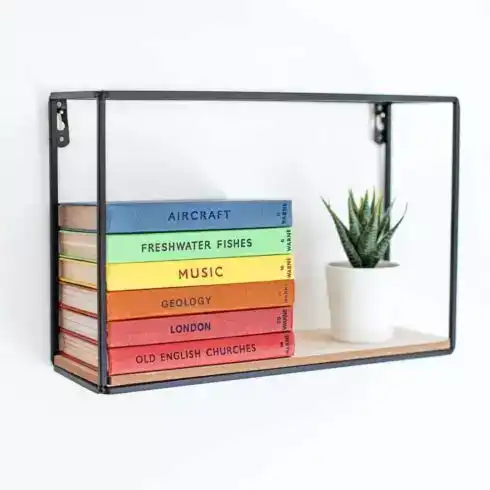 Liberal arts studies are not new, as mentioned above.
Ancient Liberal Arts Subjects
Traditionally, there were seven liberal arts. These seven liberal arts were categorized as the trivium( the three-fold path) and the quadrivium(the four).
Trivium and Quadrivium :
Under "trivium":
Grammar( to understand the letters and the structure of the language).
Logic(the art of reasoning and concluding).
Rhetoric(It's the art of persuasion in reading and writing).
Together, the three enable one to master, more specifically, the tongue and language skills.
Under "quadrivium":
Arithmetic(Calculations)
Geometry(Shapes and how they are formed)
Astronomy(Study of shapes in motion- planets)
Music(the study of movement in numbers(sound waves)).
Quadrivium enables one to master mathematical skills. During the medical period, especially in Greece, it was believed if these seven liberal arts were procured, humans were all set to serve others by encouraging others and challenging themselves.
Contemporary Liberal Arts Subjects
In the fast-changing and ever-emerging societal needs, the fear of becoming obsolete is not fake. The need of the hour is either continuous up-gradation of the subject you are master in or imbibe the varied array of skills and subject knowledge that proves you to be the right peg in the right hole in different job scenarios.
This is what is liberal arts program all about. It is a degree course that offers many subjects under the three different heading major, minors and foundation.
Liberal Arts Major Subject List
Philosophy
Biology
Chemistry
Economics
English
Finance
Geography
Geology
History
Political science
Mathematics
Religious studies
Psychology
Sociology
Linguistics
Computer science
Account management
Foreign languages
You can choose two or three subjects as a major and later do masters in any of these.
Note The list is not limited. The colleges and universities have ample to offer as per their specialisations and faculties.
Liberal Arts Minors Subject List
Minor is a subject that is complementary to majors.
Fine Arts.
Public relations.
Environmental studies.
International relations
Visual arts degree programs


Other Subjects

Then there are set of other subjects that are to develop problem-solving skills like

Fine arts
Creative writing
Mathematical thinking skills
Studying mind and Behavior
General knowledge
Vocational skills
Creative arts Selecting the set of any of these will take you to a liberal arts degree with core subjects such as natural sciences or social sciences or natural and social sciences. The amalgamation of topics from three categories sets the liberal arts degree programs above the traditional arts degree.
4. Why Study Liberal Arts?
Studying liberal arts may be personal for some, but liberal arts degrees have immense job prospects if one considers their market value.
Interdisciplinary Degree Program
Liberal arts facilitates its students to earn well-rounded education. Liberal arts students can efficiently synthesise ideas from many disciplines. They are, furthermore, analysing different patterns and building a unique approach to a given problem.
Liberal Arts Graduates – Assets at The Workplace
An employee with a liberal arts background can logically solve problems compared to an employee with a typical bachelor's degree.
Develop Transferable Skills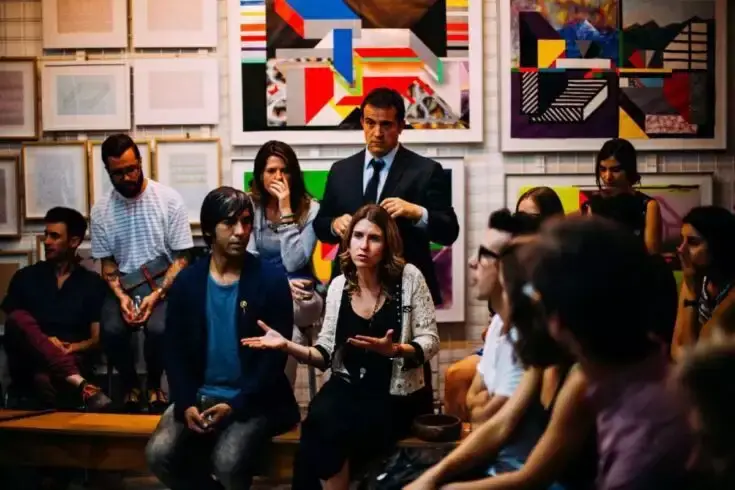 Additionally, companies today need employees with transferable skills. The eight transferable skills which are developed because of liberal studies
Technical skills
Communication skills
Critical thinking skills
Multitasking skills
Teamwork skills
Creative skills
Leadership skills
Problem-solving skills
Easy Variation in Job Content
Liberal studies help you develop a universal understanding which allows you to smoothly switch occupations and job roles, increasing your chances of better promotions and incentives.
The diverse career paths break the monotony of doing a specific task for years.
You would now say, "Wow! Now I want to understand what liberal arts are all about?"
Liberal Arts Graduates- All Set to Fix Uncertainties
The primary graduate and post-degree program prepares you for the specific discipline, and when there is a recession in that discipline, students find themselves in chaos.
Liberal arts students are above edge. They can survive uncertainties as liberal arts studies are not limited to a single paradigm.
Here is the link to famous quotes on liberal arts education.
5. How to Apply
For taking admission in any of the Liberal arts degree programs, adhere to the following checklist:
Filling the standard application form of the college or universities offering Liberal arts degrees.
The application fee is to be deposited along with the submission of the application form.
Most liberal arts colleges ask to write a personal essay and answer a questionnaire prepared by liberal arts college to be submitted along with an application.
Liberal arts colleges look for well-rounded applicants with good writing skills, extra activities in school/ pre-college like social services, club activities, Debates and MUN, arts- music, dance or painting.
In most cases, an essay on a topic given by the college is to be written on the spot when they call for a personal interview.
Certificates of the secondary school if you plan for the aa degree before liberal arts studies.
( Note: " Some countries offer 'aa degree'  program(Associate degree), a two-year program taken up by the students after secondary school, for example, USA, Canada, Australia and Netherlands. This degree helps prepare students for admission to bachelor's degree programs in liberal arts universities or colleges.
Various community colleges and technical colleges in these countries enable you to attain this degree.
It also helps students cut their bachelor's degree in liberal studies by one year, thereby helping them get employed early".)
Certificates of Senior Secondary if you wish to enrol for a four-year liberal arts degree.
It is better if your application is accompanied by a letter of recommendation underlining your academic and co-curricular abilities from the secondary/senior secondary/previous college counsellor, teacher or principal.
If  English is not your native language, it must be enclosed with your SAT/ TOEFL/ IELTS/graduation certificate that you had English as the primary subject.
Certificates of financial loan, if any.
Proof of financial support or family income details if you are not taking up any educational loan. It is important to note that the procedure for admission to Liberal arts college is more or less the same in most countries. But it is advised to check with the college or university where you wish to go for liberal studies.
6. Where to Study
What are Liberal arts? The answer to this question also lies in how it has been delivered since times immemorial. Here are the list of some famous Liberal arts colleges and liberal arts universities worldwide:
Oldest Liberal Arts Colleges in the World
Williams College is a private college established in 1793 in Massachusetts, USA. It is ranked the No.1 Liberal arts college among the American colleges.  It is a highly selective college with an acceptance rate of 8%. Recently it eliminated the work-study requirement or loans and became the first in the US to follow this. It has adopted the all grants system for financial aid.
Swarthmore college is a private liberal arts college in Pennsylvania, the US, which offers liberal arts degree program. Swarthmore received the highest applicants among any liberal arts college in 2016-2017.
Out of 13,012 applications received, 1013 got admission is sufficient to depict the diligence of the Swarthmore College.
European countries offer hundreds of Liberal arts college options. The historic and rich background allows liberal arts students to learn in a holistic environment.
The University of Oxford is ranked No.1 in Europe for liberal arts education, with an acceptance rate of 18%.
The American University of Paris, France( the world's cultural capital) is one of the best liberal arts universities.
Amsterdam University College, Amsterdam provides students with the best liberal arts majors and the proper foundation like a foreign language and advanced research writing. Here the three-year degree programme is offered with customisable study plans.
John Cabot University, Rome is an American Liberal arts university renowned, licensed, accredited and authorised. It, too, offers a long list of liberal arts majors. JCU has another feather in the cap; it has students from 70 countries.
Many Liberal arts degree colleges in the USA prepare students for military service. The students here are officers in training, and the academy fully funds their tuition fees.
Some are as under:
United States Naval academy
The United States Air Force academy
United States Military academy
Undoubtedly, the Liberal arts education develops their critical thinking skills and makes them principled practice officers. The soft skills they learn make them more humble for the civic life they are about to serve.
Liberal Arts Degree Colleges in the Continent of Asia: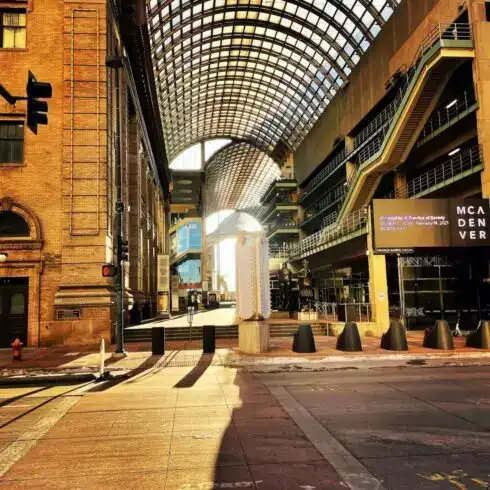 The Asian region was new to liberal arts education in the modern context. Hence, the Alliance of Asian Liberal Arts Universities (AALAU) was formed in 2017 to reinvigorate the traditional art history and focus on developing subject matter that renews the old school of liberal arts education.
A list of countries under it and some of their top Liberal arts degree colleges are given below.
Hong Kong
Lingan University
Mainland China
Duke Kushan University
East China Normal University
Northeast Normal University
NYU Shanghai
University of Nottingham Ningbo China
6.Yuanpei College, Peking University
Taiwan
Fu Jen Catholic University
National Chengchi University
Japan
International Christian University
Waseda University
The University of Tokyo
South Korea
Seoul National University
University of Seoul
Ewha Womans University
India
Ahemdabad university
Symbiosis School of Liberal arts
Thailand
Chang Mai university
Mahidol University International College
Many private liberal arts colleges like Ashoka University, Haryana, India; Flame University, Pune, India; Yonsei University, Seoul, South Korea.
7. The Plethora of Career Opportunities
With a liberal arts degree, students earn a pragmatic attitude rather than dealing with things theoretically. Here is the list of Job opportunities:
Human resource/ Public relations/ Relationship management
Banking/ Consultancy/ E-commerce/Equity Research assistant
Journalism/ Advertising/ Customer relations
Technical writer/ Financial analysts
When one enters the corporate world only then one realises what is liberal arts. The subjects chosen according to one's aptitude, personality, future prospects, interest gives not only courage to break shackles but flexibility in work too.
The combination of subjects develops public speaking skills and brings them closer to humane effect.
8. Famous Personalities who took up Liberal Studies
If you are unaware of true potential of liberal arts and keeping a vague idea of what is liberal arts than apprehensiveness is bound to surround you. But here is the list of CEO's who take up liberal studies at graduation level:
Howard Schultz, Starbucks CEO
Andrea Jung, Former Avon CEO
Michael Eisner, Former Walt Disney CEO
Richard Pleper, HBO CEO
Carly Fiorina, Former Hewlett-Packard CEO
John Mackey, Whole Foods Co-CEO
Alexa Hirscfeld, Paperless Post Co-Founder
Jack Ma, Alibaba Chairman
9. Frequently Asked Questions
Q1. I am conservative, is 'liberal arts education' for me?
Students who are introverts sometimes feel that they will be out of the place if they join liberal arts education as they are not comfortable with the outside world. But point to note, liberal arts nurture the hidden skills, and liberal arts degree has the potential to make conservatives  a 'liberal' and the liberal a 'conservative' or more close to understanding.
Q2. With so many options in major or minor in liberal arts colleges, which subject should I choose?
Avoid selecting the major that makes you comfortable at first look, or don't take the easiest path. A good set of major, minor, and foundation are related and are bridging the disciplines.
Q3. What if the subjects are listed in more than one category?
When subjects are listed in more than one category, it simply means the depth in the particular discipline you are willing to go in your liberal arts degrees.
For example, the same subject in major is part of core studies, and you will study for one or two years, whereas the same in minor is giving an overview and is just for a single semester.
Q4. My liberal arts majors course are the main subject I am studying, and this is what my liberal arts degree reflects?
A liberal arts degree prepares students for multidisciplinary and multitasking. The subject's majors or minors are to complement one another.
Q5. What is liberal arts universal acceptance?
Liberal arts is universally acknowledged. The oldest centres of education in India like Takshashila and Nalanda  were following this concept. Many Chinese, Japanese and Indian scholars are learners off this.
Do follow the link.-What questions to expect from others when you are doing liberal arts studies? 
Sometimes liberal arts degree is looked down upon as an ordinary arts degree and not in competence to the degrees in technology or business management. Liberal arts is not just a degree it's more than that as it teaches one to discover the self, and hidden potential, and readies one for the public  dealings and debates. An all-around development leading the liberal arts students to achieve what's everlasting, emerging and undying.
All the best and happy learning.