As an affiliate-driven website, Icy Tales earns from qualifying purchases.
Want to know what was the first-ever movie made?
Out of all the technological advancements and breakthroughs in the history of mankind, the birth of cinema is a particularly riveting one. As of now, everyone's latest obsession is "Spiderman: No Way Home." The latest blockbuster has fans, the box office and the entire film industry in its clutches.
Thinking about it, the film industry has expanded so much, with the digitization of the modern world, the evolution of cinematic techniques, development in editing tools and the expansion of visual effects. More than a thousand movies are released every year globally on an average scale.
Movies of the modern world are now confined to entertain and amuse the general public, providing them with an out from their monotonous lives.
However, in the early years of cinema, when films were new, they used to be a lot more than that. They were used as an artistic medium to portray grave themes such as inner turmoil of the human condition, the complexities of the human mind, the harshness of the real world plagued by wars, woes of humanity and so on.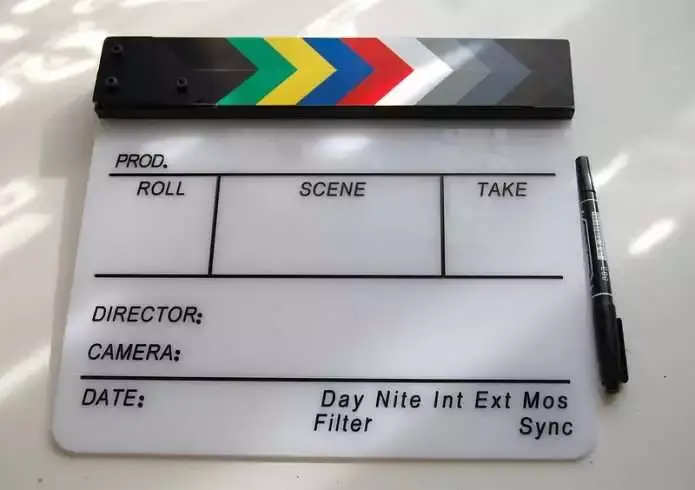 Movies then were used as artistic freedom of expression and are still used. Now, the film industry is expanding at an impressive pace, but have you ever stopped to wonder how it all came to be?
What were the early movies like when there were no technological advancements today?
Perhaps everyone has forgotten to ask one simple question- What was the first ever movie made, and what was it like?
We have to go back more than a hundred years in history to answer this question. Although there is no single answer to this question, there are a lot of 'first movies' in film history of motion pictures.
Unlike the movies being produced now with an average runtime of two hours, the early movies were two seconds or ten seconds long. While some may argue that the Lumière brothers made the first film and gave birth to the cinema, others say someone else held the record.
Some would say that cinema was invented in 1895 with the first commercial screening of a movie, and others would argue it was done a lot sooner than that.
However, there is no historically precise record of when the first-ever movie was made.
So, let's go over the timeline.
1. The First-Ever Motion Picture: Horse in Motion (1878)
During the 19th century, after the invention of cameras (those big, bulky boxes fitted with lenses), people began to experiment with them, and one such enthusiast was Eadweard Muybridge.
Born on April 9, 1830, this English photographer was the first to experiment with motion photography. In 1872, Muybridge was hired by Leland Stanford, a tycoon and the former Governor of California, to answer a simple question, 'When a horse gallops, does it go airborne at some point of time?'
The conventions of nineteenth-century depictions were proposed alternatively, and the motion itself was too fast for the naked eye to perceive. So, Muybridge took it upon himself to provide indisputable proof.
Initially, all of Muybridge's attempts to photograph the motion were futile since the shutter speed of his camera was too low.
Although Muybridge would develop the first moving picture, the road ahead was quite challenging for him, professional and personal alike. Muybridge was accused of murdering his wife's lover; hence he was put on trial, but later on, he was acquitted of the charges.
His project was disturbed during those years, but later on, he resumed working. In 1877, he arranged for multiple cameras to go off one after the other in a fraction of a second.
Muybridge then developed the still pictures using a device called Zoopraxiscope, which projected images on a screen in short sequences using images printed on a revolving glass disc.
Thus, the device gave the illusion to the viewer that the pictures were moving. Muybridge achieved what he wanted, and the footage proved that while trotting, horses lift all of their hooves, going completely airborne for a minuscule moment at regular intervals.
The movie later came to be known as "The Horse in Motion"; hence, the motion picture notion was born, which paved the way for others to experiment and develop films.
Herbert Kalmus, Daniel Comstock, and W. Burton Wescott established the Technicolor Motion Picture Corporation in Boston in 1914. They took their name cue from the Massachusetts Institute of Technology, where Kalmus and Comstock had both attended college.
2. Roundhay Garden Scene (1888)
Although many historians and film buffs regard Eadweard Muybridge as the first person to develop the first motion picture, many others disregard the claim saying that since The Horse in Motion was created by looping several still images, providing an illusion of moving images, it cannot be considered as a motion picture.
Ten years after Muybridge's creation, French inventor Louis Le Prince came into the picture.
Born on August 28 1841, in France, Le Prince was an art, physics, and chemistry student. In 1881, Louis Le Prince moved to New York to manage panoramic landscape painters. Their immersive paintings inspired him to create an even more immersive experience- pictures that moved.
Le Prince then began to work on moving pictures in 1885. He created a camera with sixteen lenses, hoping to create what we now call movies.
The following year, he applied for a United States patent for his sixteen-lens camera that included a brief phrasing, allowing for a single lens version.
In 1888, Le Prince built something that would make him the Father of Cinema- a working version of the single-lens motion picture camera, it was the short silent film created.
The camera was made from Mahogany wood and weighed over 40 pounds. It had a hand crank that manually moved light-sensitive paper along the lens and shutter.
A single roll of film moved from one spool to another through a shutter and took sequential images, which then were designed to be projected to reproduce that movement.
He started producing viewable films the same year, but only three have survived. One of these films was shot on October 14 1888.
The film featured Le Prince's son, Adolphe and his in-laws, Sarah Whitley, Joseph Whitley and his friend, Annie Heartly, showing actual consecutive actions of them simply walking around the garden at the home of Sarah Whitley and Joseph Whitley.
The movie was only 2.11 seconds long and was called 'Roundhay Garden Scene.' The filming date is backed up by the fact that one of the women shown in the film, Sarah Whitley, died ten days later, on October 24 1888.
Though Le Prince had a working camera, he faced certain problems:
He needed a place to show his films. 
He needed more durable materials other than his light-sensitive paper to plan for repeated projection of his movies.
Louis Le Prince experimented and landed on celluloid in 1889, which he used for both shooting and projection.
He made early and unofficial demonstrations of his device. On March 30, 1890, he projected his moving pictures at the National Opera in Paris. This eliminated many of the problems he'd been having with his projector, such as glass plates that kept breaking.
In the summer of 1890, he wrote a letter to his wife, stating that he would move to New York and publicly and officially showcase his moving pictures to the world in November.
Everything was going great for the French inventor Louis Le Prince. He would show something to the world that had never been seen before—a short film directed and produced by him.
2.1. Why Has No One Heard of The Man Who Created the First Films if This Was True?
Fate had other plans for the French inventor.
On September 16, 1890, Le Prince boarded a train to Paris to visit his brother, where he was supposed to retrieve his film devices and then travel back to New York to meet his family and show his invention.
To everyone's absolute puzzlement, Le Prince disappeared and along with him vanished all of his films. But recently, three of his movies were recovered, and the world learned about Roundhay Garden Scene, the first film ever made.
What happened to him has remained a mystery till now. There are a lot of conspiracy theories behind Louis's disappearance, but we won't be getting into that.
Despite his mysterious disappearance, Le Prince is still accredited to have made the oldest surviving film.
3. Dickson Greeting (1891)
Two years before Louis Le Prince had vanished, another filmmaker rose to prominence.
This person was already a popular figure, contributing a lot to science and physics. One of the most famous inventors was Thomas Edison.
It is believed that Eadweard Muybridge inspired Edison to begin working on motion pictures.
William Kennedy Laurie Dickson, a member of Edison's experimental staff and a photographer, was the major force behind Edison's work on motion pictures.
While Edison contributed to the materials for constructing motion picture equipment, concept, and electromechanical insight, Dickson provided much of the photography knowledge upon which those inventions relied.
In 1892, Edison and Dickson invented the Kinetoscope, which would prove the archetype for the motion film projector.
A strip of film was passed rapidly between lenses, and an electric bulb fitted it in the Kinetoscope when the viewer peeped through a peephole.
Behind the peephole was a spinning wheel with a narrow slit that acted as a shutter, giving a brief glimpse of each of the frames that passed each second in front of the shutter. It displayed a life-sized representation of the subject captured by the camera, which appeared to be moving.
Edison constructed a studio, The Black Maria, in New Jersey, where he would film all of his movies. In 1891, he shot a movie and showed it to the National Federation of Women's Club to a public audience.
The movie was called Dickson Greeting, and it was made by Edison's assistant and the movie's namesake, Dickson.
The movie was only 3 seconds long and showed Dickson taking off his hat and passing it from one hand to the other.
Although Dickson Greeting is not as widely known as the other movies on the list, it still needs to be acknowledged as the first-ever American film to be shown to a public audience.
4. The Arrival of a Train (1896)
Inspired by Thomas Edison's Kinetoscope, brothers Auguste Marie Louis Nicolas Lumière and Louis Jean Lumière began to work on their very own motion picture cameras for producing films.
By early 1895, they had invented their device combining the camera with printer and projector and called it the Cinèmatographe.
The device was hand-cranked, and its projection system was built on the principle of intermittent motion, meaning that the frame stopped for a split second before moving on during the projection.
The Lumière brother's movies ran at the rate of sixteen FPS, frames per second (the modern movies run at 24 fps). The brothers had made their first movie which would later become the most popular and iconic movie of early cinematic history, The Arrival of a Train.
The film ran longer than its predecessors, and it had a runtime of fifty seconds. It showed a train arriving at La Ciotat, France (as the name suggests) and passengers roaming around leisurely at the railway station.
On December 28, 1985, this movie was projected commercially in front of a paying audience for the first time, and hence, the concept of cinema was born.
The word cinema itself is derived from the Cinèmatographe.
The Arrival of a Train is also considered iconic because it terrorized the audience and sent them into a frenzy when they saw continuous shots.
There was nothing scary or startling in the movie at all, but the audience's reaction to it implied otherwise.
It is said that the audience was terrified because they thought the arriving train would run them over.
However, their initial terror subsided and turned to astonishment when the film ended, and no train had busted through the screen.
5. The First-Ever Feature Film
A local company produced the world's first-ever feature film in Melbourne, Australia.
The first feature-length film ran for sixty to seventy minutes and was called The Story of the Kelly Gang. The movie premiered on Boxing Day 1906.
It was the world's first multi-reel, feature-length production. The movie was directed by Charles Tait and was shot in Melbourne.
It was also a silent film that gained the title of being the "longest narrative film" yet seen in the world.
Well, that's the timeline to know when one is curious about "what was the first movie ever made".
I hope this article was able to satisfy your curious mind, and that you had a good time learning about the films.
-Edited by Steffy Michael|10/7/22