There's no secret that adding a Six Sigma certification to your resume will bring you a higher competitive advantage over other candidates. However, many exam-takers don't know exactly which exam to start with and how each accreditation will influence their career. When it comes to Six Sigma badges, candidates want to jump directly to the more advanced credential and benefit from all advantages that it can bring to their careers.
Each Six Sigma belt has a different level of difficulty and significance. What is surprising is that they were not built to follow a certain progression. So, test-takers don't need to progress from one exam to another and win each level of certification. And if you are thinking about which badge to pursue, we have created this article to help you understand the difference between the Green Belt and the Black one.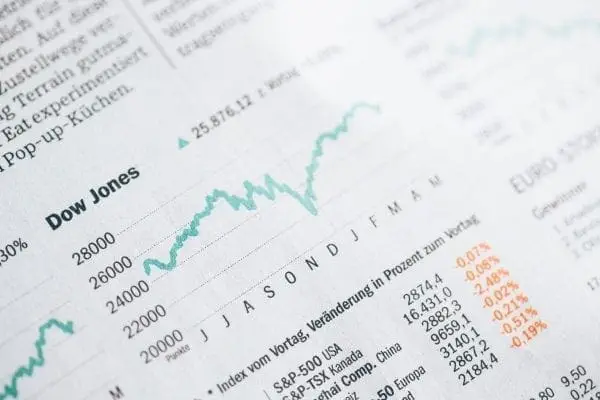 This post will also help you grasp what you have to do to win each belt and which path you need to follow to become Six Sigma certified. Are you ready to discover which main differences between these two accreditations are?
Main Requirements for Six Sigma Green Belt VS Black One
Each Six Sigma credential has a different set of requirements. Both Green and Black Belts are advanced badges and focus on helping candidates get closer to their dream of becoming managers in their favourite domain. Thus, before enrolling in taking the exam for any Six Sigma credential, you should study thoroughly the list of its requirements.
The requirements for the Green Belt depend on the vendor which is organizing the exam. So, if you want to register through the American Society of Quality or ASQ, you should demonstrate that you have at least three years of work experience and knowledge of the main topics tested to get this belt. For example, you should know how to manage a project and the time and resources invested in it.
Also, if you want to obtain the accreditation, you can take the Paper and Pencil version of the CSSGB exam and answer correctly 100 questions in four hours. Apart from these scored items, in the Computer Delivered version, you will also receive 10 questions that are not rated. The time allocated to complete the Computer Delivered option of the Green Belt test is 4 hours 18 minutes. The CSSGB exam fee for non-members of ASQ is $438.
When it comes to the Black Belt credential, you should know that it doesn't require the Green Belt certification as a prerequisite if you want to take the Black Belt test. This is an excellent thing as you can take both exams at the same time and become a valuable employee for the company you are working for. ASQ has a slightly different set of requirements for candidates who want to become Black Belt certified.
Apart from proving that they have three years of practical experience in the tested topics, you will also need to have already developed a project using Six Sigma Black Belt tools and have got excellent financial benefits for your company. You will be asked to bring valid proof that the benefits are quantifiable and tell the story of your success.
In comparison to the Yellow Belt, this assessment requires more advanced project management skills and is suitable for those candidates who have a deeper knowledge of Six Sigma topics and know already how to implement it in projects and processes.
If you haven't gathered three years of experience already, you can still take the Six Sigma test. In case you have completed two projects, then you are eligible to register for this exam. You should also demonstrate that you understand Six Sigma principles, features, tools, and philosophies if you want to increase your chances to pass the test.
Being a non-member of ASQ, you will have to pay $538 to be considered for the CSSBB assessment. The vendor has included 150 questions in their Paper and Pencil exam for the Six Sigma Black Belt and gives students four hours to answer all of them. This is an open-book exam and it will take you through all Six Sigma topics to help you build profitable projects for your company. The Computer Delivered version of the CSSBB exam will include 165 questions with 15 unscored ones which you will have to complete within 258 minutes.
What Are Responsibilities of Six Sigma Green Belt Graduate in Comparison to Black Belt Expert?
A successful Six Sigma Green Belt exam-taker gains more knowledge on how to solve and analyze quality issues. Also, he/she becomes an appreciated team member in different projects that target the improvement of quality processes in the company.
By obtaining a passing score in the CSSGB test, candidates demonstrate that they can handle and use Six Sigma tools and processes and be successful junior leaders who use Six Sigma features to improve the company's processes. Also, these specialists need minimum supervision and can be promoted in a beginner manager position as they can bring measurable results.
On the other hand, a Black Belt graduate is a superior professional than someone who has won the Green Belt credential. In most cases, this professional is the leader of a Green Belt certified individual. Thus, his/her responsibilities are greater and more difficult. A CSSBB exam-passer is seen as an agent of change who can bring added value to the company's processes and improve the team's dynamics.
These professionals usually occupy senior management positions who have Green Belt specialists under their supervision. They receive generous salaries as they are in charge of eliminating quality errors and improve the profitability standards of the company they are working for.
Conclusion
Both Six Sigma Green and Black Belts are important certifications that any specialist who wants to strengthen his/her position in the company and improve the business processes through Six Sigma tools. While these two accreditations don't depend on each other, each of them has some particularities.
If you have a medium experience and want to add an international badge to your resume, then you shouldn't miss out on the Green Belt. In case you have already used Six Sigma tools in quantifiable financial projects in your company, then you are ready to enroll for taking the Six Sigma Black Belt credential. You should read carefully the list of requirements and responsibilities you will have and need to take each badge seriously. Good luck!