If you have never stepped out of your home in search of an adventure, you aren't just a prisoner of your comfort zone but also a prisoner of your mind. It's high time everyone starts worrying less and begins to travel more. Travelling is much more than covering a distance to reach a destination, it is an experience which continues even after you reach your stop, teaching you things beyond books and teachers. It can teach you life lessons that only come with experience, and what's better than learning the secrets to a happy life as soon as possible?
YOU LEARN TO ADAPT
One of the most important lifesaving skills you learn from travelling is adapting. Stepping out of your home, you need to be prepared with the thought that things may not be up to your standards and not everything will be the way you like it. It can range from bathrooms, rooms/room services, hotel/ hostel location, lack of transport, sleep pattern, weather, lack of food of your preference, and so on. Not all places have the same facilities as your own home. On your journey to any place, you learn to adapt to the area with respect to food, behaviour, dressing (not always) etc and prepare yourself according to the conditions you have been provided with. Remember that you SHOULD be respectful of the culture/place you are visiting, for nothing's worse than offending the locals. Make it work with what you have been given, and you will definitely learn some real life hacks.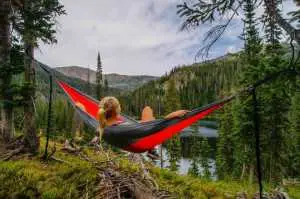 YOU LEARN TO DEAL WITH SITUATIONS
Travelling anyplace may or may not be filled with problematic situations.  Luggage lost at the airport, pick-pockets at the train station, no confirmation on the ticket, falling sick during the trip are to name a few. Initially, any incidence like this can be traumatic or panic inducing, but soon you learn to stay calm in such situations and deal with them patiently. You learn to cope with stress and work through the discomforts, and sometimes even get immune to standing in long lines waiting for your turn or travelling to the airport multiple times a day. Hence it all works in your favour, in the end, helping you learn to take control of the situation, patience and improve your situation management skills in case of any mishap.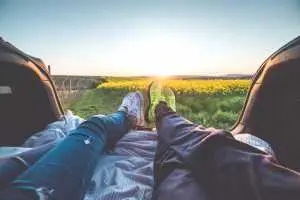 YOU EXPAND YOUR COMFORT ZONE
Travelling to unknown places helps you walk past your comfort zone and expand it beyond your prior opinions. Initially trying anything new is a difficult task, it might even ruin your entire trip due to one single challenge. But you become wiser with each challenge, each victory and failures. For example, with my fear of height, it was completely impossible to get the whole school trip over with since the first day's task was zip lining across a mountain. Watching people dangling from a wire and disappearing behind a forest on another mountain wasn't really my idea of a hill station camping trip. However I decided that it was challenge that will definitely help me overcome my fear and help me move forward, so I went on with the activity. It was definitely scary for me in the beginning, but midway I opened my eyes and the view from there was so picturesque that I wanted to go again. My fear was gone and replaced by thrill. Ever since then, I tried attending every camping trip the school could offer, especially the ones with adventure sports.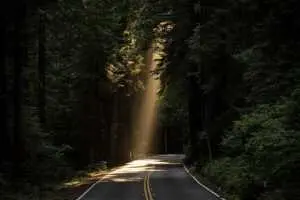 YOU BECOME INDEPENDENT
With travelling, you learn to pack your things, schedule the trip (with ticket booking, hotel bookings etc), prioritise what you want to carry, select places to visit etc. Every action you take while strategizing a trip makes you independent, teaching you to be self sufficient, because that's what living out there in the real world requires you to do. In the beginning you are not so efficient in planning the trip and things may go haywire or wrong at times, but you soon learn how to go about a trip. And in no time you know the right time to books tickets to get cheaper flights, book the best hotels to get a good deal or a discount, find a tourist bus or a guide to get the best experiences, contact numbers of authorities of the place you are going to visit (in case of emergencies), transport facilities, local helps and so on. You also become disciplined if travelling on a budget, for you calculate and prioritise the things you can buy and even save a little for your next expedition. This teaches you to use your freedom careful and it's nothing less than an achievement. Be proud if you successfully did it all, and if not, make sure there's always a next time to improve.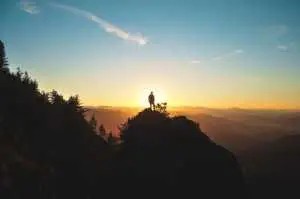 YOU CAN LEARN MORE THAN SCHOOLS CAN OFFER
Travelling may not be able to teach you math if you aspire to be an engineer, but it teaches you to learn from your experiences. Who knows, maybe what you learn from these experiences actually help you reach your goals? It can range from teaching you to view the world from a different perspective to learning new ways to socialise with people. As a kid, the only world that existed for me ended where the gates to my housing colony were situated. The mini me had no clue what existed outside those gates was way better than the children's park I visited daily. Travelling opened my eyes to a number of possibilities and lot of potential that could teach me things that cannot be taught in classes. It preaches you about the sufferings in the world and how everything is not about you, making you empathetic and sensitive towards others and their hardships. It shows you how people are smiling and living life despite the struggles they have to face daily, but it teaches you to be as positive as them and treat every day as a new opportunity.
It shows you the real beauty you are surrounded with, like sunrises behind the mountain cliffs that will leave you speechless, sunsets on the beaches, mountains and ice caps, waterfalls in places where they remain untouched by human influence, animals in their natural habitats, volcanoes spewing fire, snowfalls, and shows you what beauty lies in danger due to poor human habits. It also teaches you to blend with the local population to learn not only about their culture but get an insight into their actual lives, improving your social skills in the process. You also get inspired by the places, people and nature, becoming more creative and unique in a way that can only be yours, for it depends on the way you look at the world with your eyes. History classes may have driven you to sleep, but walking through history and visiting historical monuments will never be as boring as those history and geography lectures.
And all the additional information does really have an impact on the teachers.
YOU DISCOVER YOURSELF
The most important thing you find while travelling is yourself. Travelling gives you enough freedom to explore your likes and dislikes, your preference of food, tourist spots, or simply how you really want to spend your time on a vacation. Our day to day lives are spent accommodating everyone's schedules, and occasionally you don't even get to voice what you want and don't want to do. You automatically have to like what you probably hate doing, but will you   ever know that you don't love doing it now that you have been faking it all along? Travelling helps you explore your power over everything and clear this confusion. Travelling, especially travelling solo helps you exercise your decisions. You can walk out on that play if you don't like it, spend the whole day at an art gallery, volunteer at a bookstore just because you want to, stay at the hotel the entire day reading, walk along the crowded lanes, or anything that ever came to your mind but could never be done. You find your rhythm and even get the idea of who you really are or what you want to be. But more importantly, you learn to live in the now, in the spontaneity of the moment.
As for homesickness, the whole world becomes your home. You might actually feel "away-sick" when you get back home to the mundane routine of a life.
So travel as much as possible, because what these experiences teach you will be beyond the books and the internet, teachers and parents. What you take away from each of these trips and vacations will form a part of you and make you a person you yearn to be. It will guide you towards being you.
And that's why you need to travel more.