Austin– is a city best known for its historical tourist attractions, artistic museums, great food, and music venues. Museums in Austin are some of the best spots to explore.
Austin is a place that you will look forward to adding to your bucket list because it's a one-of-a-kind city. Now you'll be wondering why I am saying this, and it's because it is known for its "weirdness."
Yes, you heard that right, it's a place with its unique blend, amazing cultures, and some of the cool places to visit, which makes it worth it city to visit, once in your life.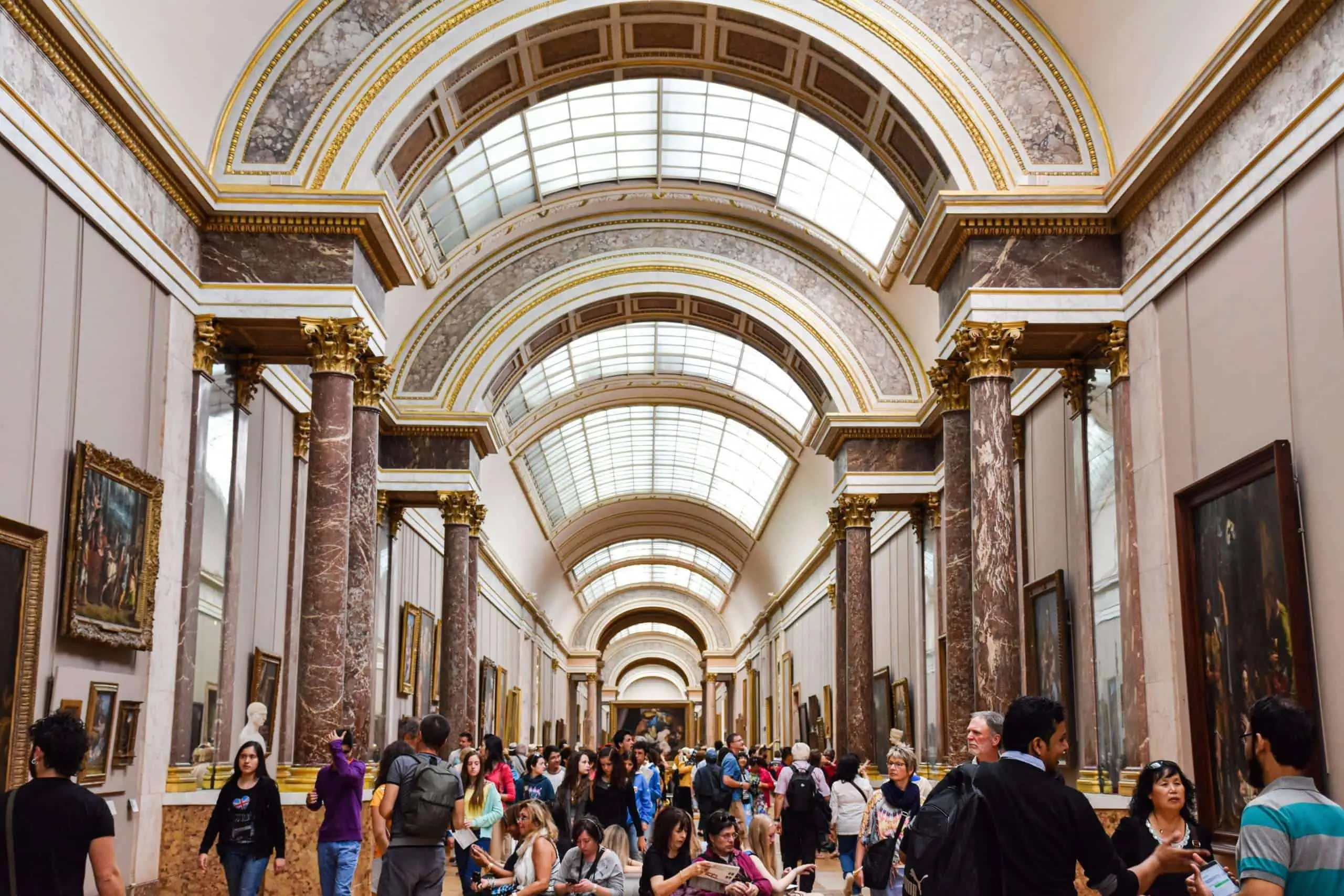 But do you know, the city in texas – Austin has one of the best museums and art galleries, each carrying millions of stories within them, each artifact having its great heritage and historical importance.
Texas is known for having more than 15000 texas history museums, with each piece depicting the history of texas.
Without any further due, let us get to know some of the museums in Austin, Texas, for you to explore on your trip.
10 Best Museums in Austin For You to Visit:
1. Latin American Art- Blanton Museum of Art
It is one of the most prominent university museums in Austin and was established in 1963. This place holds a wide variety of art, from contemporary art to modern ones, and it has more than 18000 artworks in its permanent collections.
If you're an art lover, you will love this place as it showcases the best arts from all ages.
What you will get to see:
It has a range of European prints and drawings, contemporary American and Latin American art, old master paintings, and European paintings.
Admission fee for the museum:
Adults-$12
college students- 5$
senior citizens- 10$
You can also purchase tickets online & on Thursday, it is free admission.
Address:
located at the university of texas, Austin, USA
2. Mexic Arte Museum:
It is one of the Mexican-American fine art museums in Austin, Texas, founded in 1985. It has expanded its exhibitions and programs over the years and has contributed to the local community hugely.
It conducts traveling exhibitions most of the time and has artworks that are inspired.
What you will get to see:
It has a collection of art pieces and artifacts of contemporary Mexican, Latin American art, and Latino culture, & arts by emerging artists. Each one of them has its uniqueness and history.
Admission fee for the museum:
Adults – 7$ Students-4$ Age under 12 -1$ senior citizens – 4$
You can't purchase entry tickets online, and you have to go in person to purchase them.
Address:
On the corner of 5th St. and 419 Congress Ave. Austin, TX 78701, USA
3. Umlauf sculpture garden & museum
This is a sculpture garden where nature & art meets, as it has an outdoor garden setting + it's a museum.
It was founded based on Charles Umlauf's artworks, who was a sculptor. They also conduct various activities and workshops for people who love art.
What you will get to see:
Displays of Art pieces by Charles Umlauf, 40+ sculptures in the garden, and similar artists artworks
Admission fees for the museum:
$7 for adults
$5 for senior citizens
$3- college students
$1- age 13-17 teens
Under 12 kids have free entry.
Address:
605 Azie Morton Road, Austin Tx, USA
4. The Bullock Texas State History Museum – Downtown Austin
It started in 2001, and the texas state history museum is one of the most impressive museums in Austin.
It's situated in the heart of downtown Austin, Texas. It conducts exhibitions that celebrate the beautiful story of texas history and culture.
What you will get to see:
This place has three floors and consists of historical artifacts, cafes, Imax theatre. It also partners with 700+ museums, archives, and libraries to showcase the rich history through artifacts in the texas history galleries.
Admission fees for the museum:
Adults- 13 $
senior citizens & college students- 11$.
This is the entry fee for museums only, and film theatres have different prices.
Address:
1800 north congress avenue, Austin Tx 78712, USA
5. Harry Ransom Center
It's one of the most popular humanities research centers. If you visit this museum, you will take home a lot of inspiration and knowledge.
This place contains collections of the best artworks and literature from some of the best artists, which will widen your understanding of art, literature, film, and photography.
What you will get to see:
American and European literature and artifacts, various manuscripts, photographs, rare books, and many more.
Admission fees for the museum:
You don't have to pay anything, and it's free.
Address:
At the University of Texas Austin, USA
6. Laguna Gloria
Laguna Gloria is one of the locations of contemporary Austin and was built in the year 1916. It is an Italian-style villa situated at the shores of Lake Austin.
It was earlier called the arthouse of laguna Gloria, where Clara Driscoll (historic preservationist and businesswoman) lived. It is also called the Austin museum of arts.
What you will get to see:
Contemporary art, extraordinary monumental sculptures, Cafes, visitor centers, and shops.
Admission fees for the museum:
Adults- 10$
senior citizens & kids – 5$
If you're a museum member, there will be no admission fee.
Address:
3809 W. 35th St, Austin Tx, USA
7. Jones center
It is a contemporary art museum in Austin consisting of 2 locations one is the Laguna Gloria and the jones center.
It is also called the Austin Art Museum, as TFFA acquired both locations. It has a vast collection of artworks which is showcased in their exhibitions. Two floors are assigned for the exhibition space where all the exhibitions take place
What you will get to see:
Remarkable sculpture of Jim Hodges's With Liberty and Justice for All and contemporary artworks
Admission fees for the museum:
exact costs as the Laguna Gloria, members get free admission.
Address:
700 congress avenue Austin
8. Elisabet Ney Museum
It's a museum dedicated to the life and artworks of german sculptor Elisabet Ney and is situated in her former studio.
This museum is made to remember and celebrate her legacy and beautiful paintings.
What you will get to see:
Elisabet ney's memento, her artworks, and bust sculptures
Admission fees for the museum:
The admission fee is free
Address:
304 E 44th st, Austin tx
9. George Washington Carver Museum and Cultural Center
It's a museum which is named after George Washington carver. The museum preserves the African American heritage and celebrates its cultures and history.
It is a museum where black people's global contributions are celebrated.
What will you get to see:
Historical preservation of artworks, artifacts, archives, and many of African-American culture
Admission fees for the museum:
It's free of cost
Address:
1165 Angelina St, Austin tx
10. Joseph and Sussana Dickenson hannig museum
It was the former home of joseph and Sussana Dickinson and was built in 1869. Her former home was restored to preserve her legacy as she had survived the battle of the Alamo.
She was known as the messenger of the Alamo, as she carried the message about sam Houston's defeat. This was the victory of Houston against Santa Anna in the battle of San Jacinto.
What you will get to see:
Artifacts of Dickinson family, Hannig's furniture, get to know about exciting stories about the battle of the Alamo and its survivors.
Admission fee for the museum:
it has free tours from Wednesday to Sunday.
Address:
411E 5th st, Austin tx 78701, USA
Wondering how to plan a visit to the museums in Austin, don't worry, I got you covered!
Book your tickets in advance to save time
From the list, you can choose which one you want to visit (Don't limit yourself, you can explore as much as you want)
Look for events and exhibitions that you're interested in ( sometimes museums have some events and show that you can go to)
You can also look for tour guides to show you around the museum and give you the necessary knowledge about the art pieces.
Now you are all prepared to visit your favorite museum.
Don't miss out on any of these fantastic galleries, as they are some of the best ones in Austin and have amazing artifacts, artworks, sculptures, theatres, and many more things to explore.
Come with enthusiasm, and you will leave with a lot of inspiration and knowledge about the history of Texas and other cultures. Also, you will get to see some of the most impressive architectures as well.
As you enter the opened doors of the museum, it will lead you into the world of the historical stories, waiting for you to listen and know." So don't miss an opportunity to visit these museums and explore the different stories and cultures.
I hope this blog gave you an idea about different galleries and museums in Austin tx!!