As an affiliate-driven website, Icy Tales earns from qualifying purchases.
In today's world, a cell phone is the most important thing a man can have. People can do almost everything with their cell phones, which have been a vital part of their lives lately. Long ago, people had telephones that were only used to call through a wired system, but now, cell phones have been modified into smartphones with distinct features that the manufacturers have upgraded.
Smartphones have improved human beings in several ways and help them every day. Cell phones have hundreds of aspects, and still, these devices are being modified to reach greater heights. Multinational smartphone companies are in a race to manufacture their best cell phones.
Some of the most important uses of a cell phone have been discussed below.
Uses of a Cell Phone
To Call
One of the most basic uses of a cell phone is to make a phone call. People having phones with the required SIM cards can easily connect at one click or touch people who are present in other cities, different states, or even other countries. It is the facility through which we can contact people in seconds without worrying about where they are.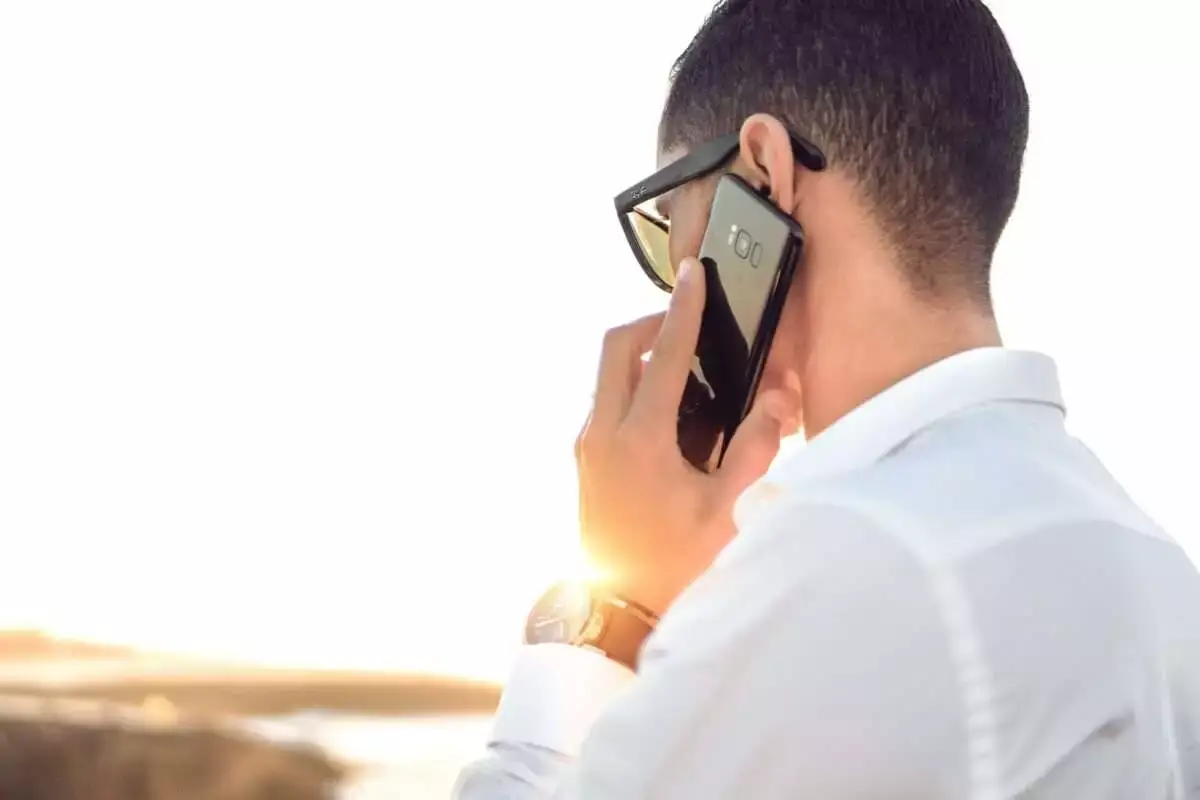 Earlier, it was hard to communicate with people who only had wired phones and did not have the right connection through wires. Still, it is very efficient for individuals to stay connected worldwide without any problems and wires. People don't have to wait for days to receive any letters or information from someone else about their loved ones, as they can easily contact them anytime, in almost any part of the world.
For example, if a student moves to a new city for further studies and wants to inform their parents about the situation there, the conditions, and the expenses they require, they do not need to write a letter or return home; they can make a phone call.
To save contact
A person has dozens of people to call, and remembering all their phone numbers and names is impossible. And here comes the use of the contact-saving feature in the smartphone. There are special options for making separate lists and groups for people related to work or friends and family on mobile phones. Also, cell phones provide options of favorites, saving a lot of time for the user to search for the desired contact.
To Message
Texting is the next use in the list of 'uses of a cell phone. Messages were the second-most important feature developed in the new era of mobile phones. Texting is a service used when a person wants to contact someone, but the phone calls are unsuccessful. Also, text messages are used when a person wants to send the info without disturbing a man.
Younger adults today hardly make calls. They rely on text messages to convey their thoughts. Furthermore, text messaging is now used to communicate more frequently than calling. The messaging software is also constantly evolving with time. Earlier, there were system-inbuilt apps, but now there is special software with distinct modes of sending messages.
Companies use the texting system for advertising the services and products they offer. Banks have also been utilizing this method. A direct message is sent to the cardholder's phone with all the details if a transaction is made.
To capture memories
Besides the two features mentioned above, cameras are a concerning thing in the list of uses of a mobile phone. Modern mobile phones have good cameras and excellent pixel functionality. The next use in the list of uses of a cell phone is clicking pictures. Younger adults who own mobile phones tend to click pictures wherever they go with their phones, whether it be in classrooms or at home. Through the years, cell phone technology related to cameras has drastically increased. The new smartphone users mostly care about the photo-capturing quality of a mobile device.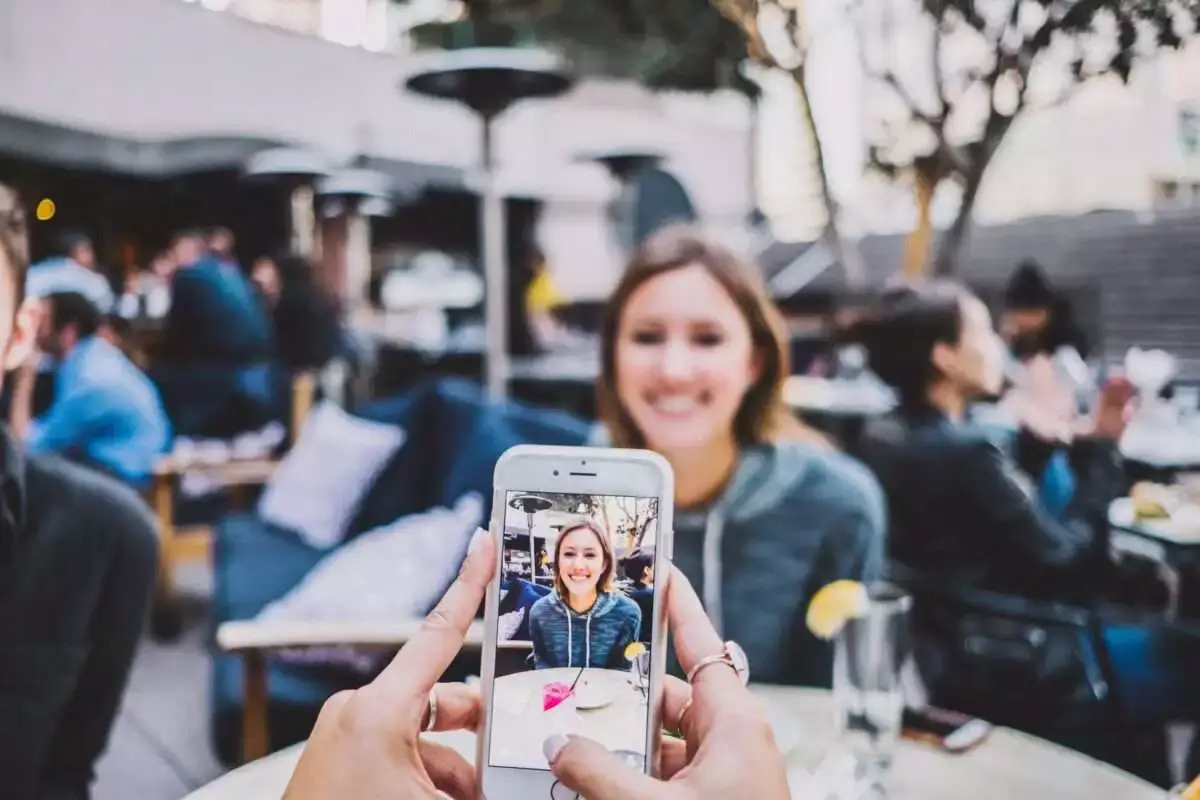 The first cell phone with a digital camera was the Kyocera Visual Phone VP-210. It was declared in Japan in the year 1999. Initially, it was known as a "mobile videophone" and had a 110,000-pixel selfie camera. After this innovation, there was no looking back in the camera competition in the phone world.
Friends sometimes take pictures on the one phone in the group whose camera is better and then share them.
Access the Internet
The Internet has proved to be a boon to the world. In the 2000s, computers were used as the basic means to use the Internet, but now people anywhere and at any time can access the Internet. Now, users don't have to worry about slow connections and buffering. Super-fast services are offered by different cellular network companies, such as 3G, 4G, and even 5G.
If you want information about anything in the world, go to the Internet, and you will get the whole story. Such phones are in great demand today.
1. Uses of the Internet in Education
The Internet is a wonderful platform for college students to research throughout their lives. They can use the Internet to research new topics or to learn new skills through online training programs. Teachers and institutes utilize phones to conduct virtual classes for distant students.
2. It is a part of our life now.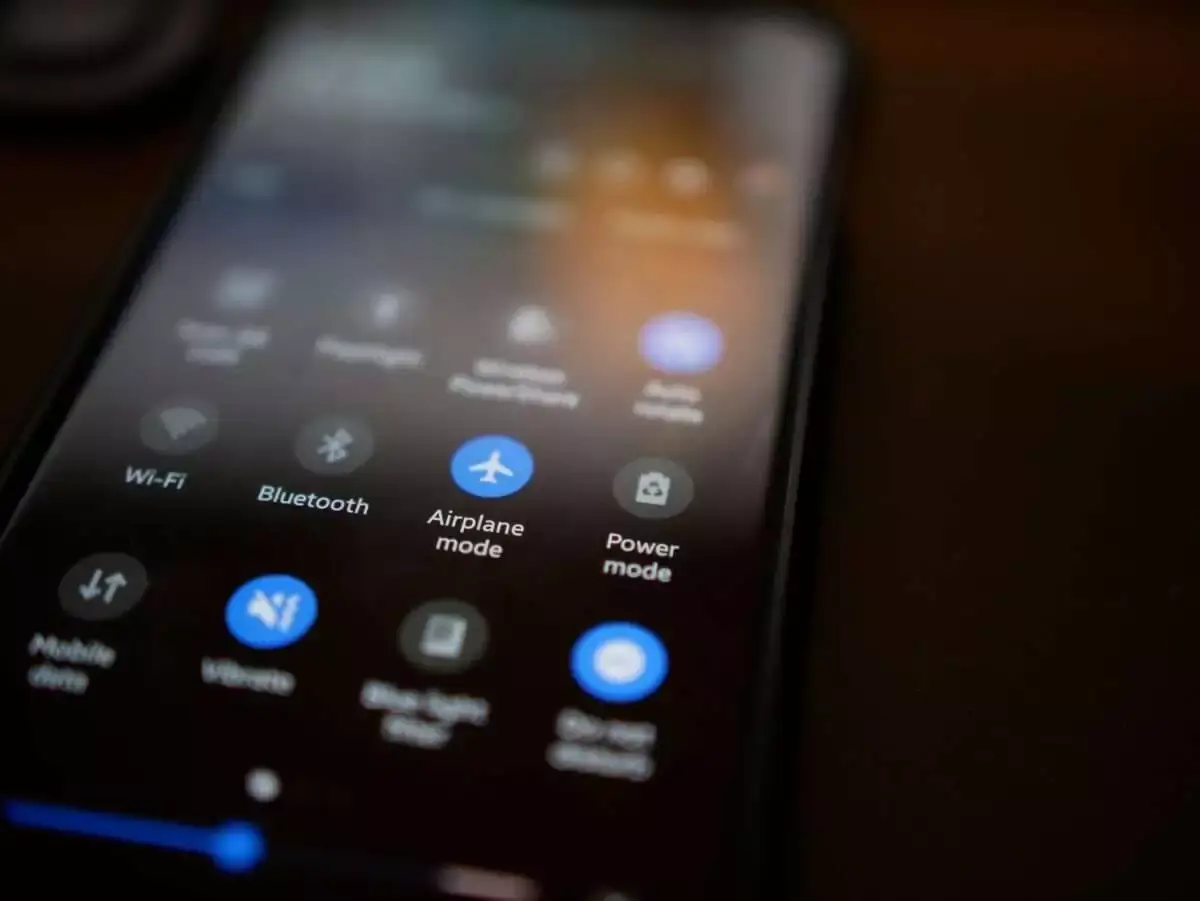 The Internet could be very beneficial in our daily lives. For example, it helps us to look at our notifications from different applications and emails. Besides, humans can use the net for cash transfers, purchasing, ordering food online, etc. The uses of a cell phone have a large impact on our routine
3. Use of a phone with the Internet for Shopping
With the assistance of the net, all and sundry can order merchandise online. There are numerous options, from online home décor stores to purchasing coats and jackets from Gym King or comparable organizations. Moreover, the boom in online purchasing has resulted in groups providing a big bargain for their customers.
4. Internet for Research and Development
The use of a phone includes the Internet playing an important role in the research and development of various studies and experiments. The benefits of the net are enjoyed by everyone, from small business people to large universities, with the help of these devices.
5. Business Promotion and Innovation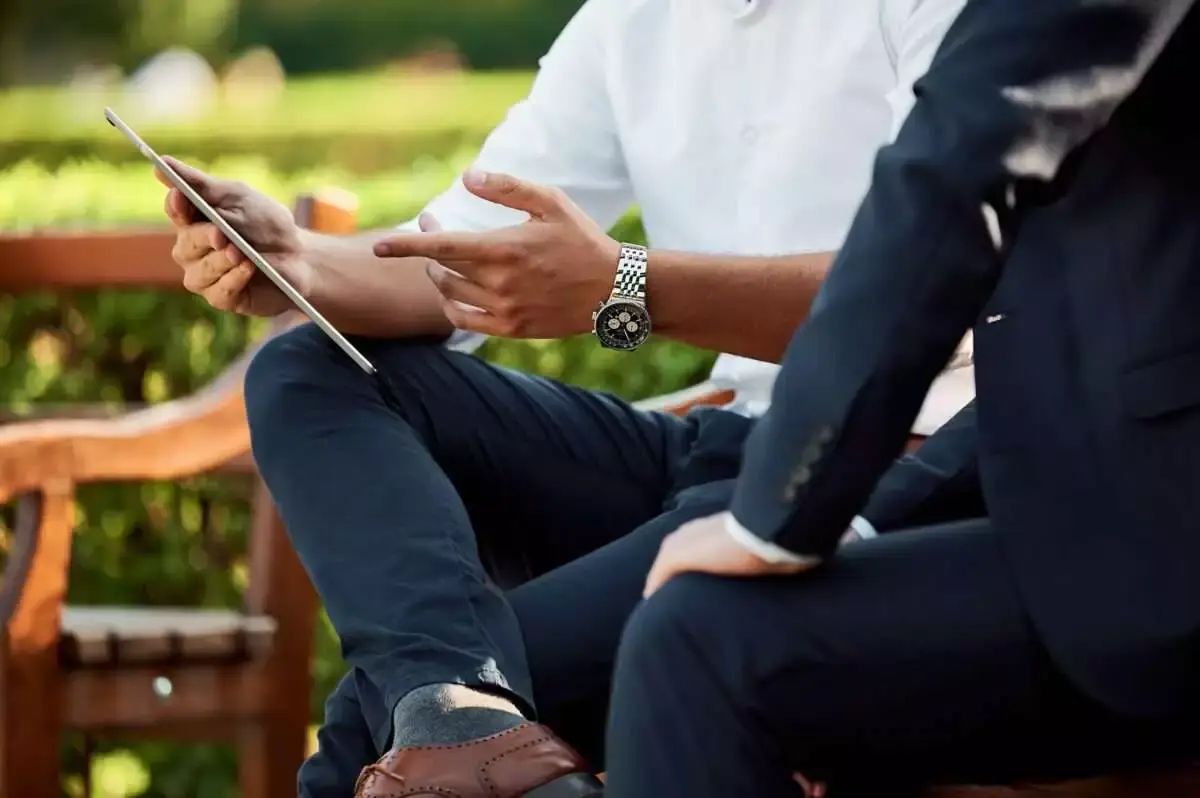 The Internet is likewise used to promote merchandise through diverse e-commerce solutions. As a result, the organization is provided with offerings and connections beginning each day, thereby growing activity possibilities and decreasing unemployment.
6. Communication
Cell phones are today a major means of connecting people. Without a doubt, the net is the most effective medium of communication at present. It connects people in various parts of the arena, both freely and quickly.
To Use Timers and an Alarm Clock
Mobile phones permit you to test the time whenever you want to, ruling out the need for an eye or a clock in many circumstances. A timer is useful when practicing, participating in sports, or working out in the gym. Many people now use their cell phones to wake them up in the morning or to remind them of a task they need to complete at a specific time rather than a traditional alarm clock. Rarely someone doesn't set the alarm on their cell phone in today's busy world. This is indeed one of the basic uses of a cell phone.
To transact money
There are many methods within the cell phone to send or receive money. In a study of a departmental Store, nearly half of the customers prefer to pay bills through phones. Another significant feature of the phone consists of is transacting money. Net Banking, Wallets, and UPI Transactions are all available. This mobile phone use was previously criticized, but as time passed, people understood the need for digital change.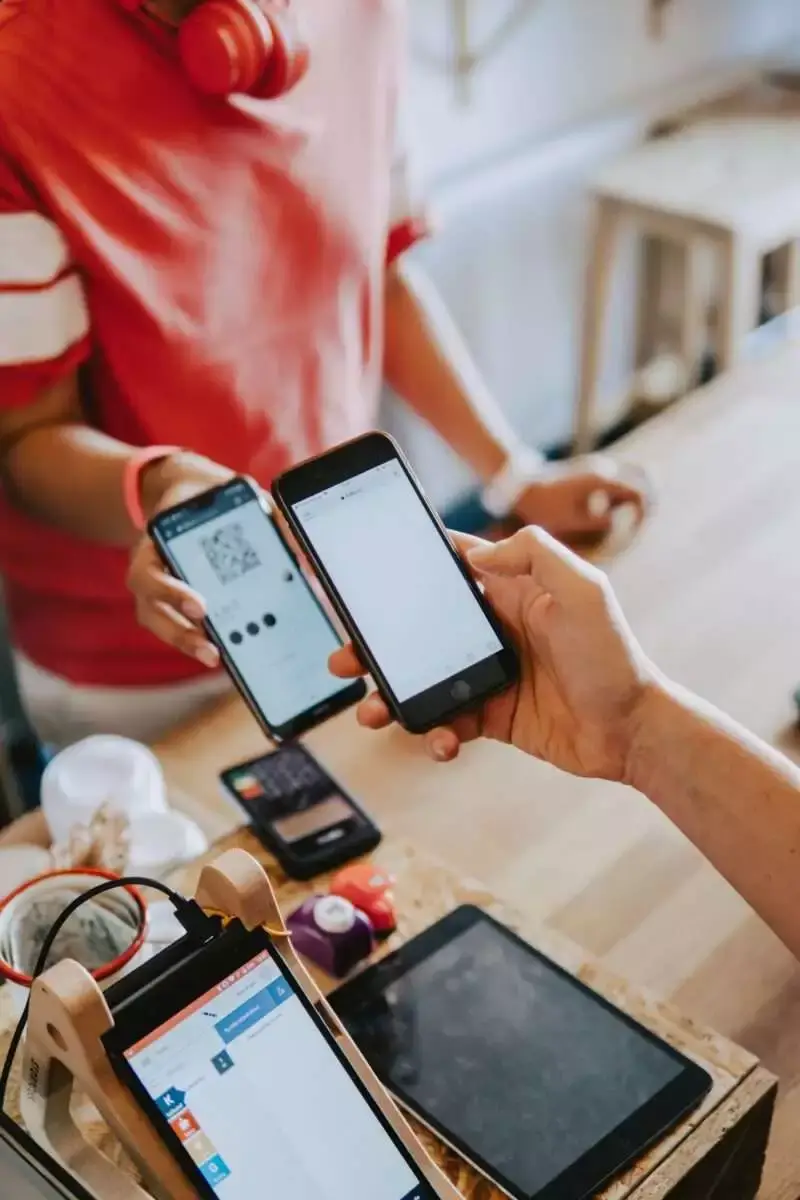 The benefits of mobile banking are below.
Additional security: Through capabilities like Touch ID, PIN inputs, and tokenization, cell bills are more secure than physical cards that can be stored on phones. It is considered the most important use in the list of 'uses of a cell phone.'
Peer-to-peer payments: P2P payment apps make it easier to pay friends and family. Mobile-to-cell bills allow coins as gifts, invoice splitting, and shared bills for utilities without anticipating tests to clear.
Speed: Contactless cell bills take place inside a second or two, making them much quicker to use than swiping a card or counting out coins. This maintains the road shift in a hectic store.
Convenience: Customers don't continually bring round coins; however, they continually have their cell phones available. There's no need to dig through pockets or visit an ATM to pay a fee.
To use it for education
College and school students have mobile phones; instructors also can use one-of-a-kind apps to assist supply education and training to college students. As documented in the Technology, Entertainment, and Design blog, many apps may be used for academic delivery on the phone. These apps target topics and may assist college students more carefully with their training.
Duolingo, for instance, may be used to assist knowledgeable college students taking an overseas language course. Duolingo provides flashcards for students to use, data on students' responses to determine whether or not they're pronouncing phrases correctly, and subject training that allows students to study specific aspects of a brand new language solely on their cell phones. The variety of approaches available to college students makes the app even more appealing.
Other beneficial uses of a cell phone include the app 'Instructable.' This app incorporates over 100,000 do-it-yourself tasks and commands for buying one's tasks done. This app is ideal for maker lecture rooms emphasizing advent and tasks that position technological know-how and engineering training to apply.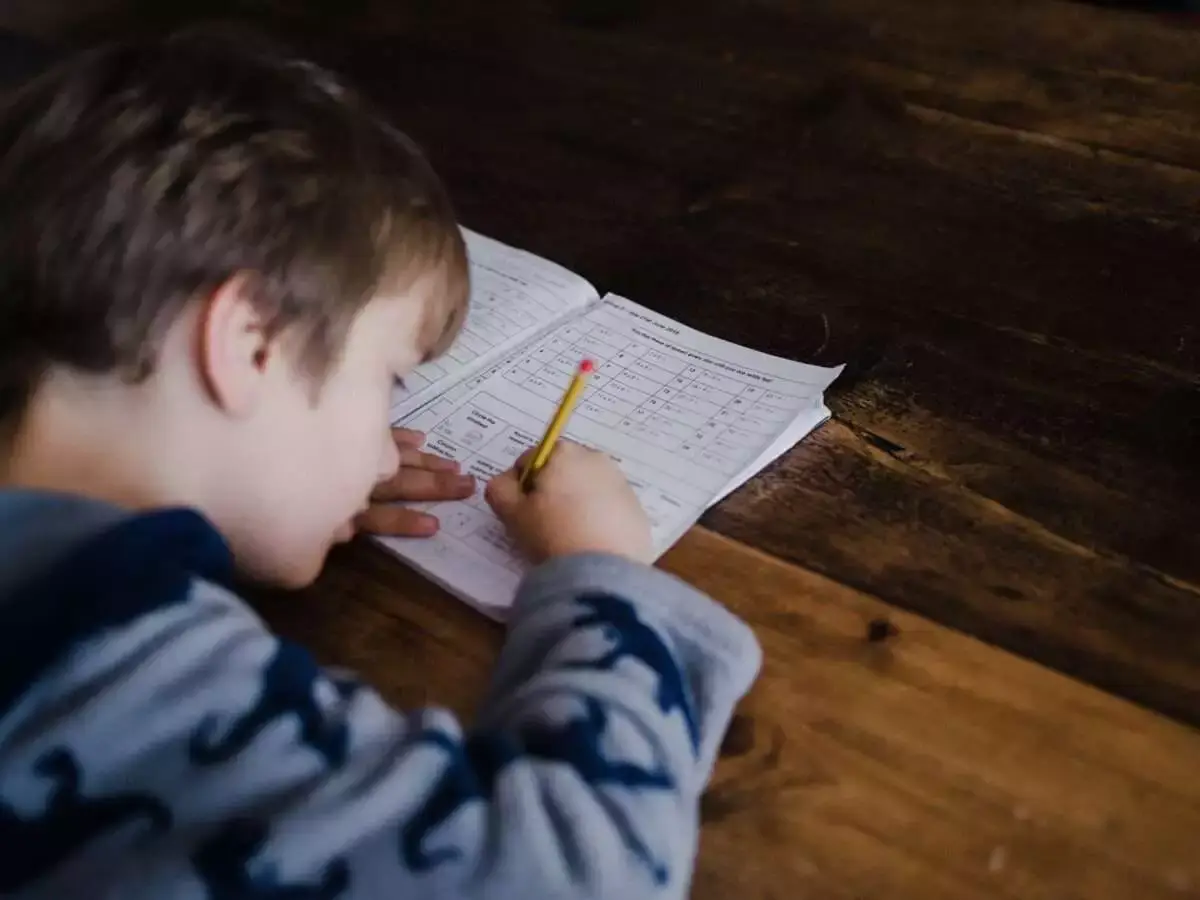 Students can also use more trendy apps to assist with their day-to-day work. Evernote is a high-profile instance of an ideal app for dispensing training to college students. Teachers can eliminate handouts by developing shared notebooks where students' assignments can be found and training and media can be attached. This makes it much easier for a trainer to successfully apply lecture room time rather than becoming concerned about day-to-day handouts.
To Listen to Music
Uses of a cell phone include listening to music, and the cell phones are equipped with newly released superior musical abilities that support various music codecs such as ACC and MP3 available to customers. With many superior capabilities embedded within cell phones, those mini devices are becoming an essential part of our lives through music listening. Tune enthusiasts, in particular, are very pleased with the introduction of tuning capabilities in cell phones.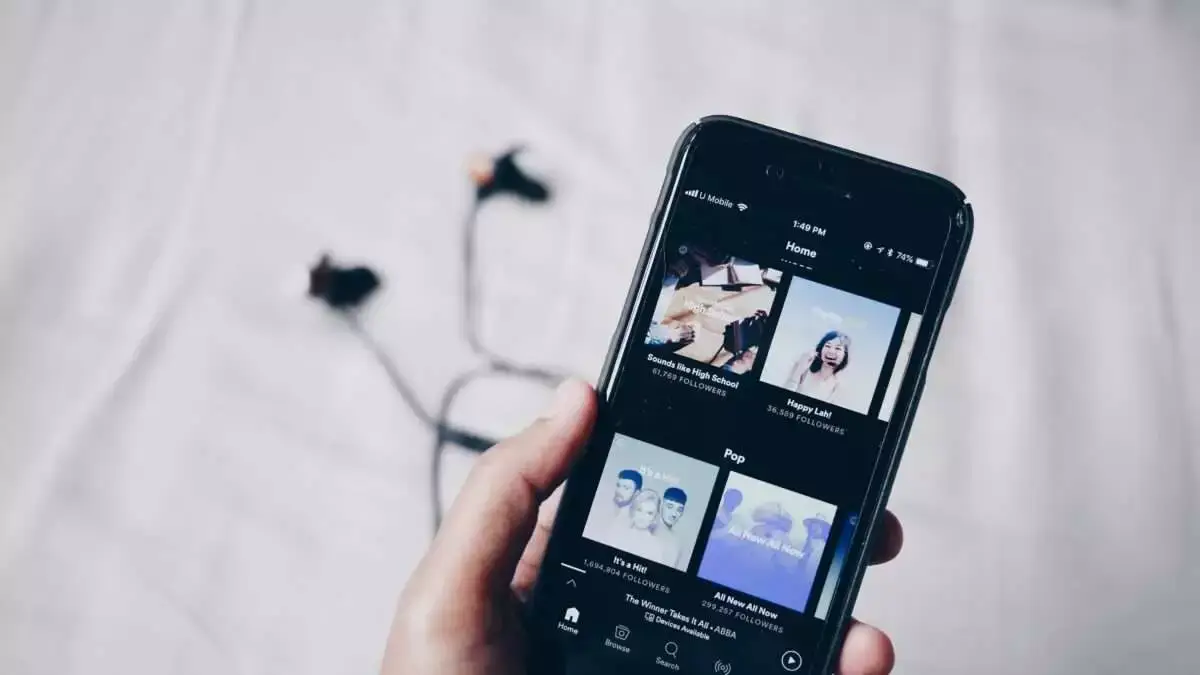 Young people enjoy music, and a mobile device with Bluetooth and Wi-Fi technology enables tune-downloading options, allowing customers to download their favorite songs, songs by artists, or even videos and enjoy the sweet melody while on their mobile phones.
The most significant advantage of cell phones with music is that customers do not have to hold both devices because the music player and cell smartphone are separate devices. Who would like to boom his baggage by wearing another transportable tune participant if he has a smartphone that offers a virtual tune participant-like performance? It is constantly higher than the light.
To use Social media
One of the major reasons a phone is bought is to use social networking sites. Almost everyone is on social media today. From younger adults to older adults, everybody likes to surf these sites.
Social networking services offer people the possibility to fulfill new human beings worldwide through their devices. Users of those websites can access hundreds of thousands of profiles worldwide and be friends with them. Before the appearance of websites, chat rooms were the most effective way to fulfill new human beings on the Internet. But the principal downside of chat rooms became that you could no longer recognize the man or woman with whom you were interacting. The creation of profiles on social networking websites allowed humans to recognize extra records approximately someone earlier than they have interacted with them on their cell phone.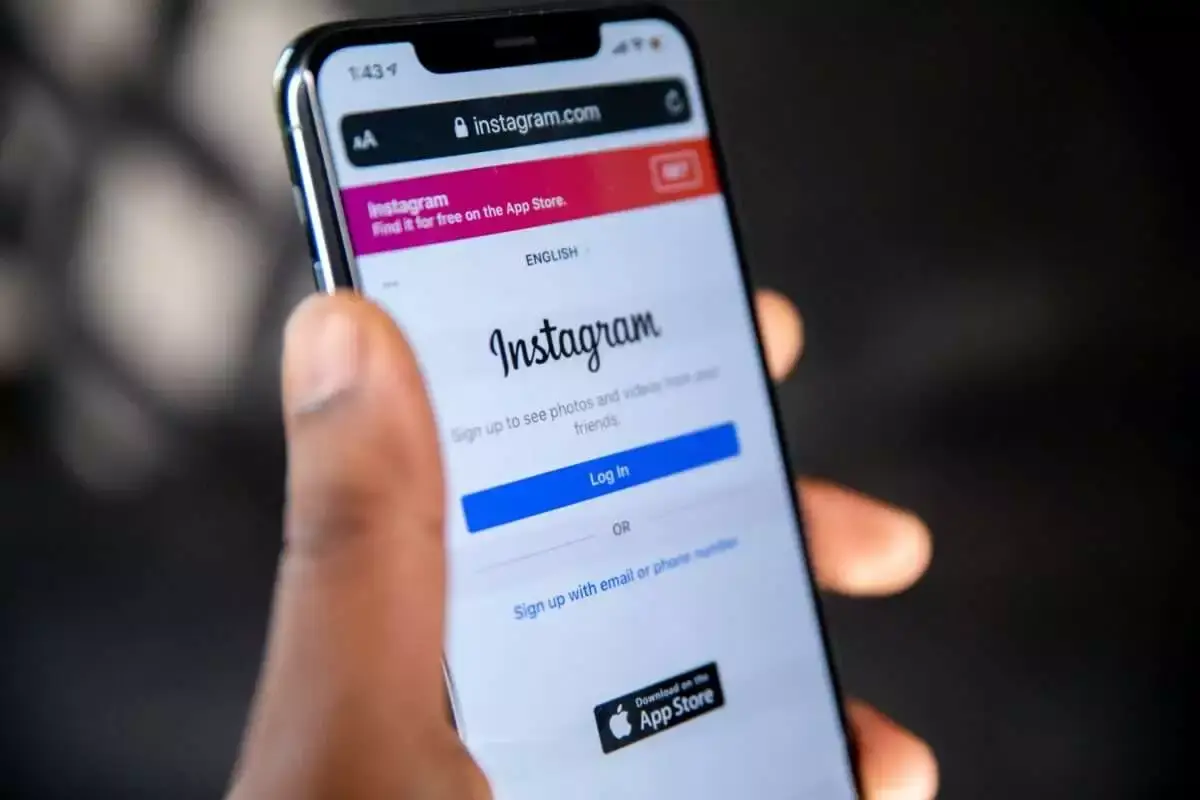 Most famous social networks permit customers to create communities. These communities or groups of like-minded humans share their pastimes and hobbies. An institution acts simply as a club whose membership is open to everyone with comparable pastimes.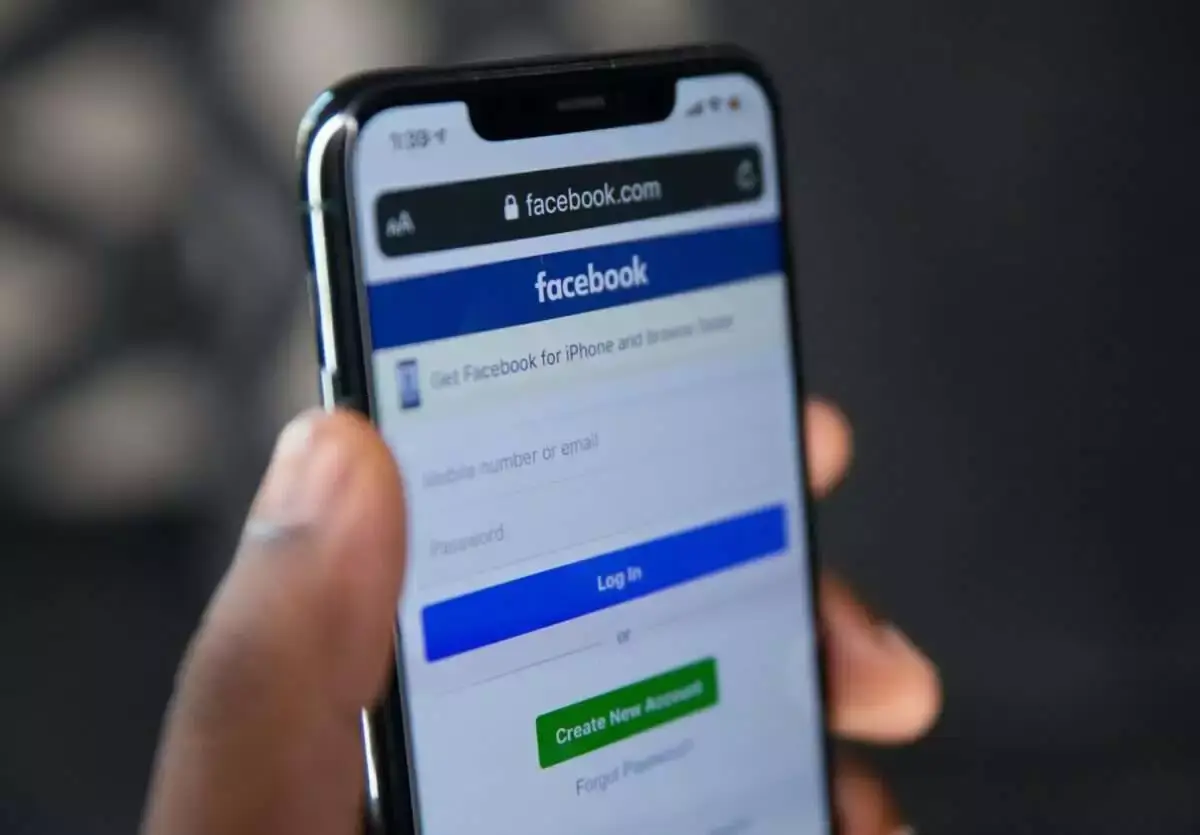 Most of the incredibly famous websites like Facebook and Google+ are loose, which makes them open to everybody on every cell phone, making a good list of the uses of a cell phone. They are also free for users. These websites, more often than not, make their cash through advertisements. Other different methods those websites make cash are through greater services like video games and different packages, which must be paid for by the customers.
To watch sports broadcasts
The relationship between sports consumption and smartphones has enormous implications for fan behavior and engagement. Uses of a cell phone include the sports on screen. Dr. Sylvia Chan-Olmsted, University of Florida College of Journalism and Communications Telecommunication Professor and Director of Consumer Media Research, and doctoral student Min Xiao began an investigation of smartphones in the media intake journey of game fans. This area of research may also help explain and predict the future of sports consumption as it relates to cell phone usage. The article could be posted in Sports Marketing Quarterly.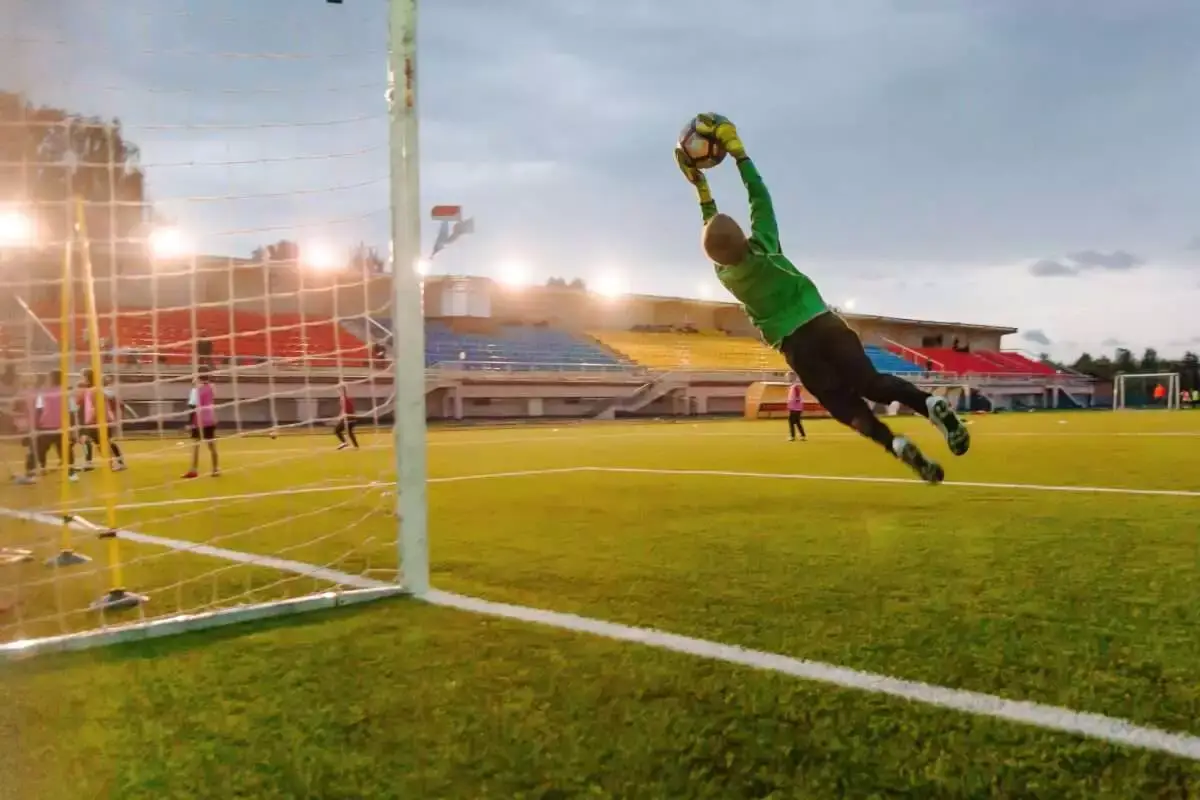 "This look explores the influencers of sports activity intake on smartphones from the perspectives of motivations, fandom, and media types," the authors write. Previous research has discovered that a large majority is associated with media consumption's mental and behavioral effects.
The observer found that the benefit of cell phone sports activity intake has helped the platform compete for fan interest with different media retailers, including television. The authors found that out of all of the motivating elements of intake, know-how acquisition became the most effective and vast predictor of ingesting sports activities on smartphones. According to the observer, "smartphones are a distinctive type of sports activity medium, one which gives focused data and functional social interaction." Essentially, a cell phone user's first intention is to collect data.
Other media, including TV, radio, newspapers, online, streaming video, and social media, appear to play an even bigger position than sports fandom when figuring out cell phone sports intake. In fact, the study discovered that the internet and streaming video also affect cell phone usage, and the high-quality role of radio is to provide extremely relevant content that can be accessed via a smartphone.
To use it as a torch
Today, human beings use cell phones to apply flashlights or torches. This is likewise an excellent characteristic of the smartphone—those capabilities are in each. Human beings at night widely utilize flashlights and torch capabilities in cellular telephones. Everyone nowadays uses a flashlight at night. You no longer need a separate torch with flashlight and torch capabilities inside the smartphone.
To use it as a calculator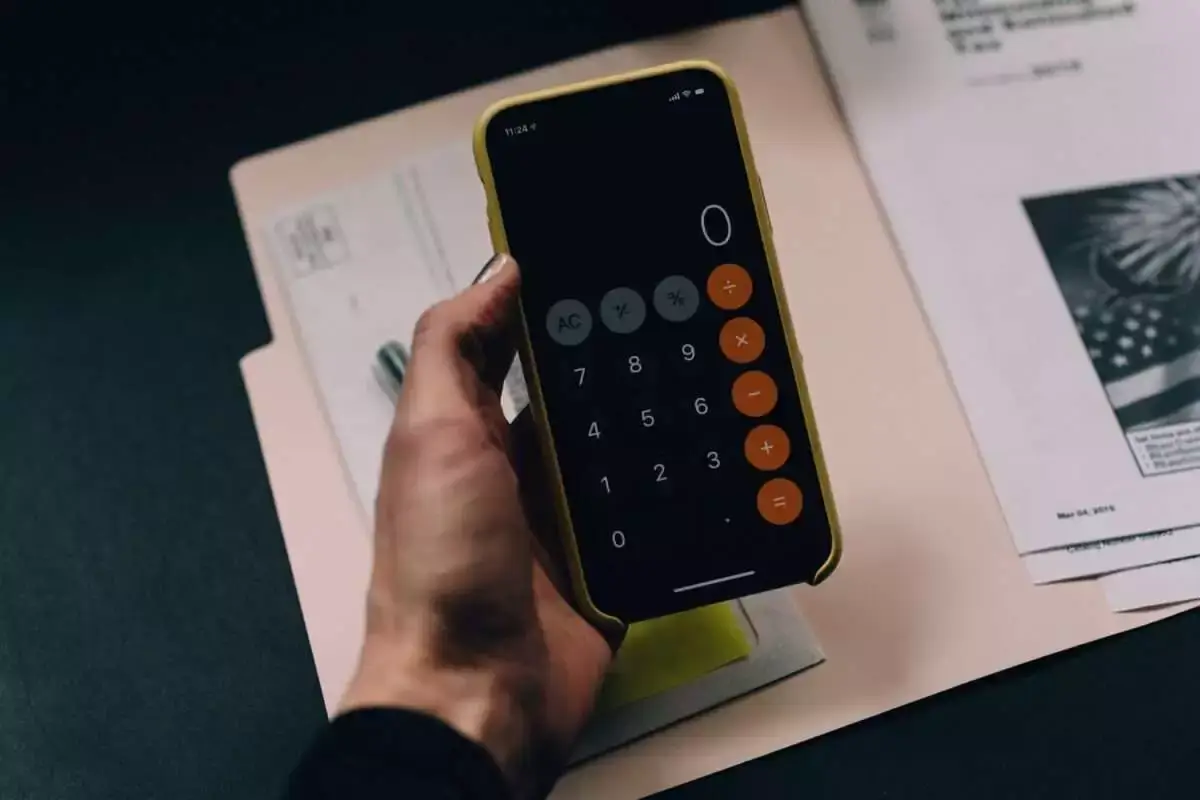 Today, most people use their cell phones to use calculators as well. This is likewise an excellent characteristic of the smartphone—those functions are in each smartphone. Calculator functions are widely used in cell phones. Individuals use a cell calculator to calculate. With calculator functions in smartphones today, you no longer want to have a separate device for calculating.
To play games
Modern-day cell video games are one of the top uses of a cell phone, complete with mind busters and mysteries which can teach your mind. Other video games increase the brain's memory capacity. They are one of the innovative uses of a cell phone. There are cell phone video games in each category. They are video games like Bingo which can teach your mind, we've got distinctive anagrams that also can check your intellectual capability, we additionally have Anagram Solver to assist customers with fixing anagrams, we additionally have distinctive puzzle video games that require wondering out of the box, and various video games which can enhance our intellectual capabilities.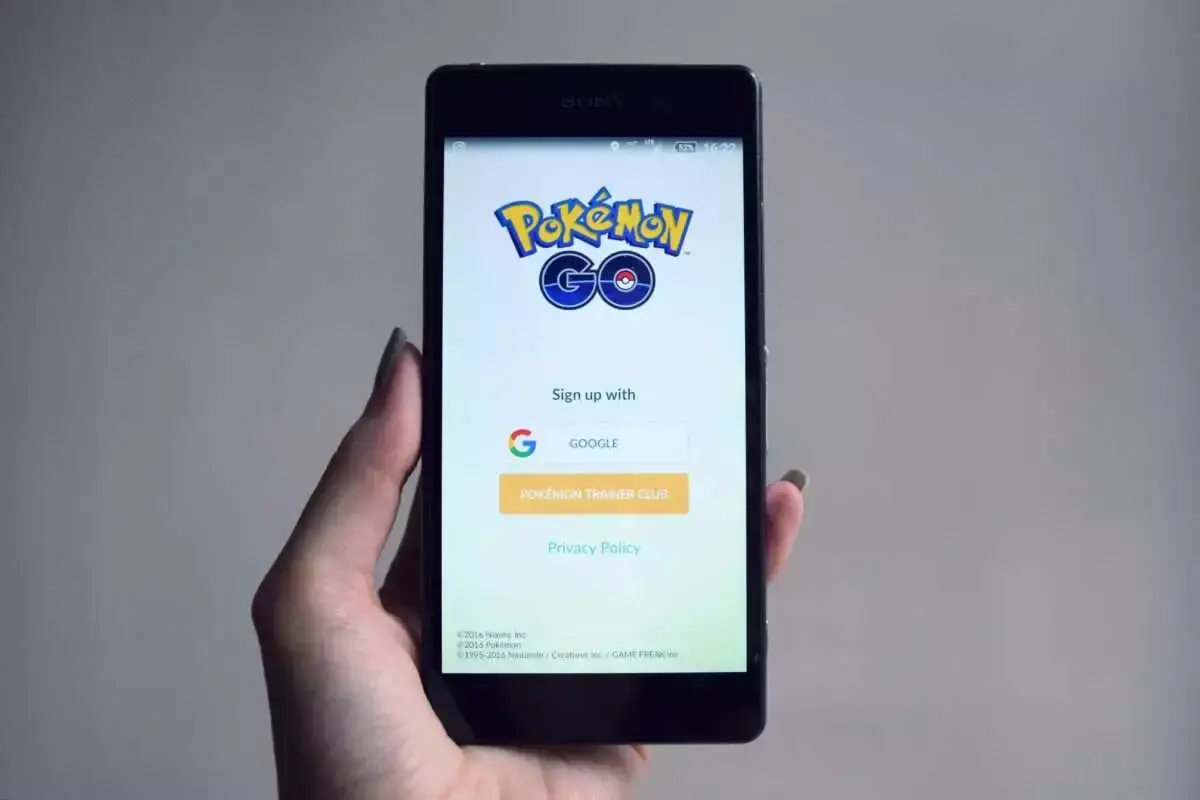 These cell video games are very useful in schooling the mind and maintain it active. Solving various puzzles, figuring out how to complete difficult levels, keeping track of various matters that specialize in numbers, and so on are all things we discover in modern cell video games that can resource intellectual stimulation and keep our minds healthy.
Some exciting gaming apps test perseverance and inspire children to run, jog, or leap to gain advantages or navigate a game. The most well-known augmented reality application is Pokemon Go, which encourages children to go outside and participate in improving gameplay.
To Conduct Virtual Calls
Last but not least point in the list of uses of a cell phone is Virtual Calling. Audio calls are no more in the trend. People like to communicate more by facing each other. People from other countries virtually meet and greet on different apps like Whatsapp, Zoom, and Google Meet.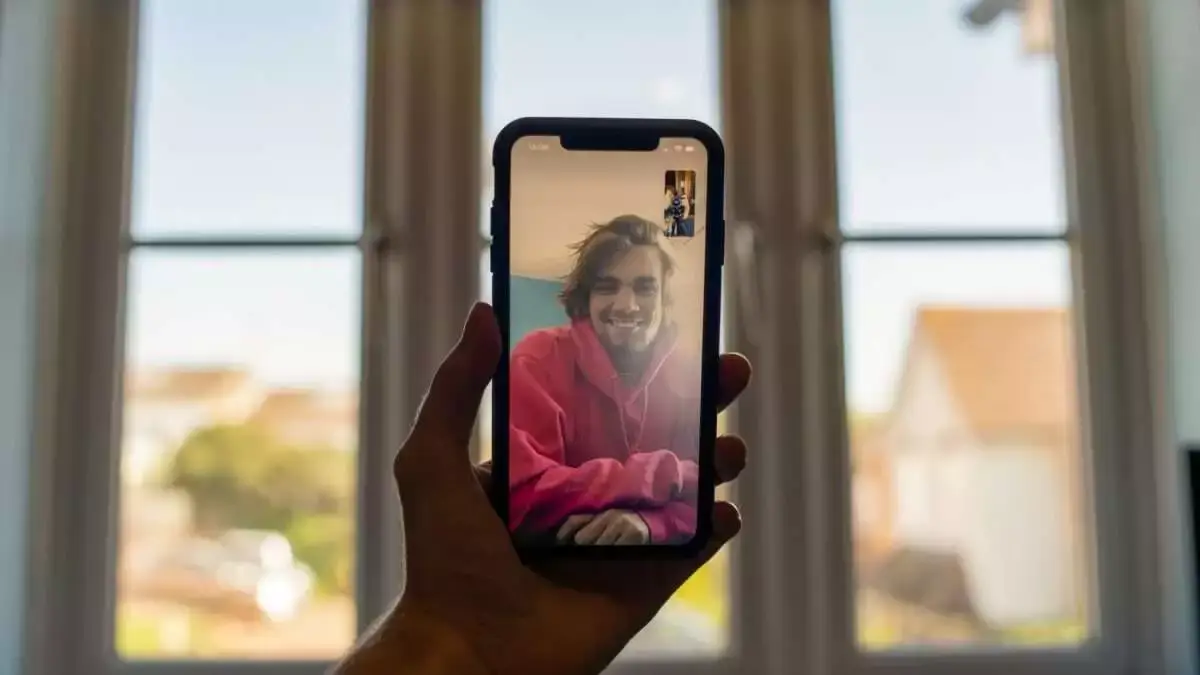 The attribute of video calls has proved very advantageous in recent years. Due to their busy schedule, people don't have the chance to do and learn things physically, so this software and applications are used to their maximum potential worldwide. Everything was done virtually through mobile phones only for business meetings and political conferences. Also, the school and college used to teach the students online with the help of cell phones.
Companies like Zoom (a video conference software) generated more than fifty percent more than their normal sales in the year 2020.
Conclusion
Everyone uses their mobile distinctively. The uses of a cell phone are beyond imagination. Some use it for studying, some use it for entertainment, and some use it for both. Smartphones are a great source of knowledge and new experiences. Hundred of functions and software are available on every phone; it depends on an individual how they utilize the phone.
Every day, Mobile Companies are improving their services and achieving greater heights in the field of this magical device. Cell phones are one of the most efficient objects humans could ever have.
This was the article on 'The uses of a cell phone." I hope this article was useful; here is something more.
Check out, Top Numbers You Should Never Call Ever