Best Sloppy Joe recipes for you!!
Sloppy Joe is the best snack every family loves and adores. It's the best holiday snack. You know you love it, and you know you can't deny it. Ground beef, cheese, and the goodness of Worcestershire sauce, all in between two hamburger buns. Mmhmm, that is some good stuff right there.
Do you want to make the best Sloppy Joe ever, which will leave your family wanting more? A little dramatic? Yes. But Sloppy Joe deserves all the hype in the world. This article gives you the three best Sloppy Joe recipes known to humankind.
Nutrition facts-
Calories- 236 calories (for the meat)
-112 calories (for the sauce)
Sloppy Joe recipe – Method 1:
This recipe might be the best way to make a homemade Sloppy Joe ever! Inexpensive, homemade, family-friendly, and whatnot.
Sloppy Joe Ingredients:
1. Ground beef –
The most essential part of the sloppy Joe is the ground beef, apart from the hamburger buns, but we won't be getting into this recipe because we want to keep this recipe as simple as possible.
When it comes to beef, it is better that you use lean meat, which is preferably 85-90% lean. And when you pick out the meat from your local market, be sure you take the ones with a lesser fat percentage.
Even if your beef has fat in it, be sure to remove it after the beef has been cooked. This will help give you the soft, tender meat you need for the joe recipe.
2. Bell Pepper-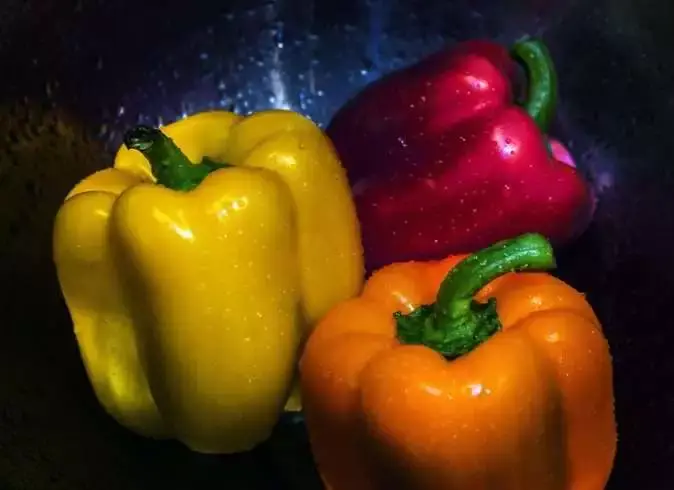 Green pepper, Yellow or Red pepper works for this recipe. Whatever colour it is, it should help in spicing up the flavours of your Joe.
3. Garlic & Onion-
The unique flavours of the sloppy Joe required to come from the aromatic flavours of garlic and onions.
4. Tomato Sauce
5. Worcestershire sauce
6. Brown sugar
7. Yellow mustard sauce
*These sauces can be used separately or mixed up to make the perfect homemade sauce with the right hints of all the flavours.
8. Hamburger Buns-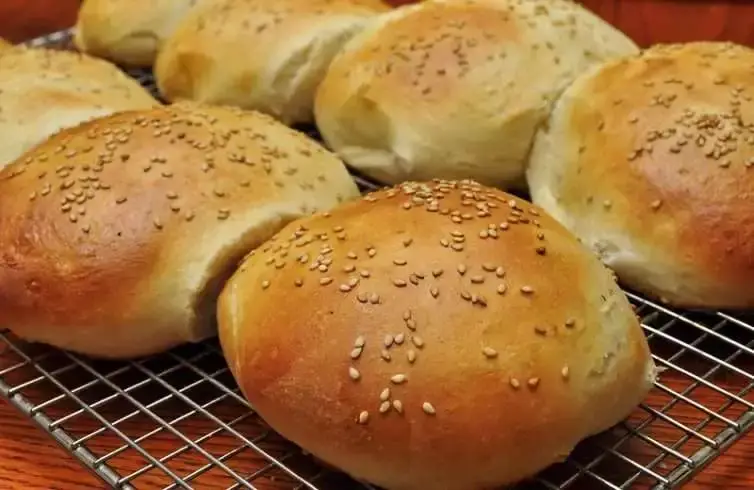 To make this recipe as simple as possible, it is best to use store-bought hamburger buns.
How to make the Sloppy Joe:
Chop up the onions, the garlic, and the bell pepper very finely and keep that aside.
Next, take a mixing bowl and add your tomato sauce, Worcestershire sauce, brown sugar, and yellow mustard sauce, and water into it. You can add a little bit of barbecue sauce if you want, but that is mostly a matter of personal taste.
The next step is to saute the beef. Take a large skillet and add oil into it. Heat the oil in high-medium heat. Add the beef and break the ground beef as it is being cooked. According to personal taste, add salt and some freshly ground black pepper to the beef.
Add onion and other vegetables into the pan and saute till the vegetables turn tender.
The next step into making the easiest homemade Sloppy Joe is to add the sauce into the meat mixture and mix it well. You need to cook this until the sauce we poured comes to a soft boil. Along with it, also add the garlic which we had chopped up earlier.
Reduce heat on the pan and let it simmer for a few minutes on low heat. In most cases, an eight to ten-minute simmer is enough for the meat mixture to be perfectly cooked. You can add more ground black pepper and salt if you want.
The next step is to serve the Sloppy Joe. For that, take the store-bought buns. If you like them toasted, add some butter into the skillet and toast your bun until it turns golden brown.
Add ground beef in between a freshly toasted bun, and enjoy!
Sloppy Joe Recipe – Method 2:
This is not the easiest recipe you can get to make a Sloppy Joe, but trust me, and it's all worth it when you feel the rich goodness and the flavour of this Sloppy Joe in your mouth. This is a favourite fan recipe, so be ready to win hearts with this one.
This is a slow cooker sloppy joe recipe and will take up a little bit more of your time than the method one did.
This recipe is different from the first one in one significant way: using another type of meat. Earlier, we had used ground beef to make the Sloppy Joe, but we are substituting it with shredded chicken in this recipe.
Ingredients:
For the chicken meat mixture-
3-4 pieces of large chicken breasts.
1/2 cup of chicken broth.
1tsp garlic powder.
Freshly ground black pepper.
For the sauce-
1 cup tomato sauce (canned sauce also works)
1/2 cup tomato ketchup
2 to 5 tbsp brown sugar (this depends on the sweetness you prefer, we suggest using almost 3 tablespoons of brown sugar)
2 tbsp Worcestershire sauce
1 tsp mustard sauce
1/2 tsp garlic powder
1/4 tsp onion powder
salt according to taste
Making the slow-cooked chicken Sloppy Joe:
You will need a slow cooker for this sloppy joe recipe: preferably a 6-quart or a large one.
The first step in making these fantastic sloppy joes is to add your chicken pieces into the cooker along with the chicken broth. Into this, add garlic powder, salt, and black pepper.
This chicken has to be left in the cooker for almost 4-6 hours or until the chicken strands start to shred and you can pull it out quickly. You know that it is ready when it starts to fall apart when you try to pick it up.
The next step is to drain the liquid from the cooker and shred the chicken pieces into a desirable consistency.
Keep the chicken aside for now, and let's get into the sauce. You can use canned stuff to make this sauce or use fresh tomatoes. To keep this recipe as simple as possible again, we will be using canned tomato paste/ sauce.
Add the tomato paste into a pan on low heat, saute it for a few minutes, and add your ketchup, brown sugar, Worcestershire sauce, mustard sauce, garlic powder, onion powder, and a little bit of water into this mixture. Take this sauce off the flame. Let it simmer down for a while in low heat.
Now back to the cooker, pour the sauce inside the cooker with the chicken. Close the cooker and let this slow cook for 10-15 minutes.
You take the cooker out of the flame, and voíla, your sloppy Joe, is ready to be served. It is best to serve with pickles, chips, or mashed potatoes, depending on how you like your toppings.
Enjoy your meal!
Sloppy Joe Recipe – Method 3: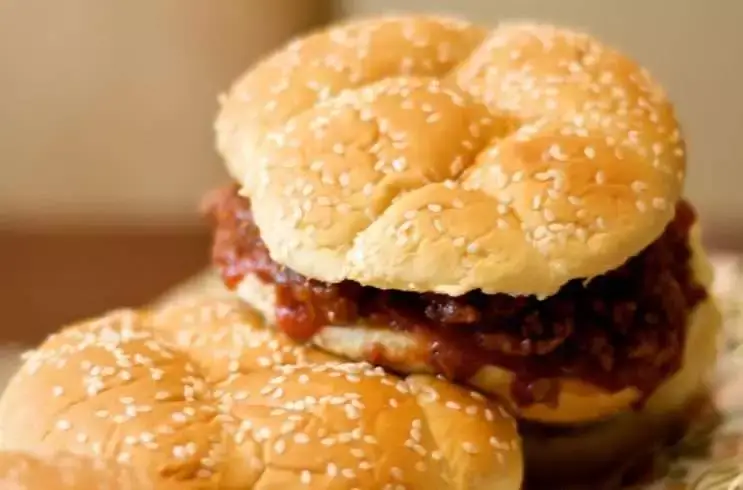 This sloppy joe recipe is the hardest compared to the two recipes above. This recipe might be the most made sloppy joe recipe you've seen on the internet.
In this sloppy joe recipe, we are making everything from scratch, from the bun to the toppings on your sloppy Joe, and we will make it ourselves. This might take almost 1-2 days to complete the perfect sloppy joe recipe you've ever made.
You might need to start a day before actually serving the sloppy joes to prepare this recipe. The bun and the pickle are best if you make it a day before. But the bun can still be made the same day, but dear lord, isn't it a pain to do it all in one day!
Ingredients:
For the buns:
1 packet dry yeast
All-purpose flour – 1 cup (or as much as needed)
1 cup lukewarm water
1 egg
2-3 tsp melted butter
2-3 tsp of white sugar
salt (as per preference)
olive oil
1 tsp milk
For the pickle:
1-2 cucumbers
1/2 cup water
1/2 cup vinegar
1 1/2 tsp salt (ordinary or sea salt)
1/4 – 1/2 tsp of red pepper flakes (optional)
1/2 tsp of chilli powder (optional)
freshly ground black pepper
1 bay leaf
2-3 cloves of garlic
For the sloppy joe recipe:
Meat mixture:
1 Pound ground beef (better if the meat is lean)
1-2 Onions
2-3 Cloves of garlic
1 Red bell pepper
1 Green pepper
1 Yellow bell pepper
Chopped tomatoes (nos 1)
Red pepper flakes
Green chillies (optional, for heat)
Sloppy Joe sauce:
Tomato sauce
Onion (1 no)
Tomato ketchup/ tomato paste
Mustard sauce
Worcestershire and barbeque sauce
Hot sauce
Corn starch
water
brown sugar
salt and pepper for taste
For the chips:
2-3 large potatoes
water
salt
oil (to fry)
chilli powder (for seasoning)
oregano (for seasoning)
How to make the best homemade sloppy joes ever:
The sloppy buns:
Let's start by making the buns which is the most time-consuming process of this recipe. We start by adding the packet of dry yeast into lukewarm water along with sugar and a pinch of salt. Wait for the yeast to bloom.
Now take a big bowl and add all-purpose flour to it. Add salt to your preference and add in the yeast mixture. Mix it well together and add in the milk and the olive oil. Mix the dough and form a soft and bouncy dough.
Let it rest for 4-5 hours, covered with a damp cloth. Take the dough out, roll it into smaller balls and let it rest for another 2-3 hours in a tray until it raises.
Preheat the oven at 180 F, brush melted butter, and egg wash over the buns and place it in the oven for 20-25 minutes until it's baked.
There you go, you have your freshly baked buns.
The cucumber pickle:
Start by cutting the cucumbers into slices and keeping them aside.
Next, take a bowl and mix the water, vinegar, salt, chilli flakes, and ground pepper into it. Mix all this until the salt completely dissolved into the water and vinegar.
Take a jar (a mason jar will work perfectly fine) and fill it up with sliced cucumbers, garlic cloves, and bay leaves. Fill the mason jar to the brim.
Close the jar and keep it aside for a while. Open the jar after almost 6-7 hours, and your pickles are ready!
The sloppy joe meat:
Start with taking a large skillet and adding any fat of your choice to it. If you do not have a skillet, a crock-pot will also work. Keep the skillet on medium-high heat and add ground beef to the skillet. Break the meat into pieces and stir until it's no longer pink. Increase heat by a little and stir every few seconds.
Now, to this browned beef, add onions, finely chopped tomatoes, red pepper, green bell pepper, yellow pepper, and chopped garlic.
Add the remaining ingredients, the red pepper flakes, and salt for flavour.
The Sloppy sauce:
For the best sloppy joes, we need the best sloppy sauce possible. Most people use store-bought sauce for making their Sloppy Joes. But since our recipe is made entirely from scratch, we will be making our sauce.
Take a pan and keep it on medium-high heat. Add oil to your pan and let it heat up. Add onion into the pan and stir till it turns translucent. Add tomato paste and keep stirring. This recipe does call for chillies, but it is a personal preference. You can do this recipe without the chilli.
Add ketchup and at the same time add in all of the sauces which has been measured out. You can also use tomato sauce instead of ketchup.
Add salt and pepper according to taste.
Now, add water to the pan and mix a little bit of cornstarch/cornflour in.
You can also add a few coriander leaves for the flavour if you want. And your sauce is ready.
The Chips:
This might be the easiest part of the recipe because it is potato chips. But don't take this lightly because mastering the perfect potato chip is not easy.
Start by peeling the potatoes and cutting them into whatever shape you like them to be.
Next, add the potatoes into a pot with cold water and wash off all the starch.
Take a large pot and fill it with water. Add salt to the water and boil the water in medium-low heat. Add the potatoes into this pot and let them get 50-70% cooked.
Take the potatoes out of the pot and pat it dry.
Now in a separate pot, add cooking oil and heat it on medium-high heat. Add the semi-cooked potatoes and let them fry until it turns golden brown and specks of orange.
Take it out of the pot and season it.
The Assembly: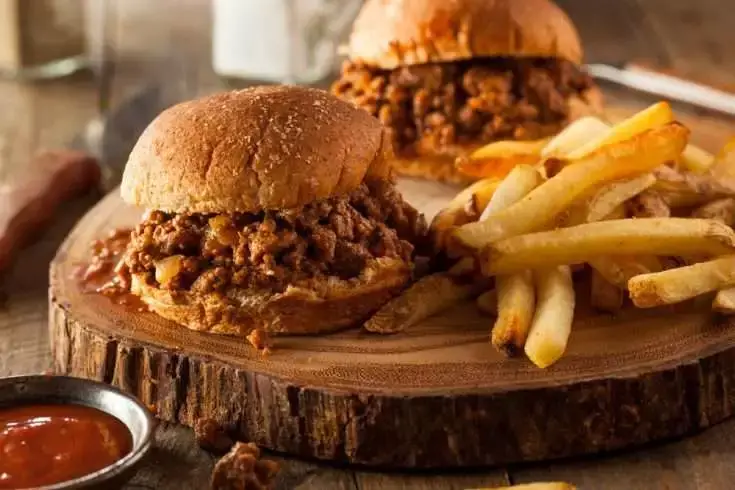 After all of our elements are ready, it's time to assemble everything. Take out a pan and add butter to it, and toast your baked buns. Now mix the sauce and the meat mixture, heat it for a while, and stir constantly.
Now, it's time for the final assembly. Fill in the sloppy joe meat in between the toasted buns. And also, keep the pickles in between the buns. If you don't want to use buns, the other choice would be to use bread and make it into sloppy joe sandwiches. Your sloppy joes are now ready to be served with chips and cold drinks.
These are the three best homemade sloppy joe recipe that is worth making at least once in your life. These are family-loved recipes that will help you win hearts.
Other ways of eating your sloppy Joe:
Most people prefer to have their sloppy joes in the most traditional way, which is a hamburger. But there are a lot of other ways you can enjoy your sloppy joes in.
Grilled cheese sandwich- Another way to have your sloppy joes is to stuff it into white bread with cheese and grill it to make the most delicious grilled cheese sandwich.
Pizza- Yes, as weird as it sounds, sloppy joes does make one of the best toppings for a delicious homemade pizza
Loaded fries- sloppy joes can also be used in loaded fries as a topping, fries, cheese, and sloppy joes, yum!
Chilli dogs- The meat can be added between your hot dogs to make the perfect chilli dogs ever.
Baked potato- Next time you bake a potato, add some cheese to it and some sloppy joes to make it the most perfect sloppy Joe baked potato ever.
Classic- and then there is the most basic way to eat your sloppy Joe, which is between a hamburger.
So, yeah that's how you make the most delicious snack of all times- Sloppy Joe. Next time, your friends arrive at your place, let them taste the best snack you have ever made with these simple and easy Sloppy Joe recipes.