Charlotte in North Carolina is rich in its poultry and vegan farms. Charlotte farmers market, with their chemical-free produce plucked directly from nature, proves this statement completely.
The sellers in the Farmers' market are the farmers themselves. It is a huge pleasure for these farmers to see their consumers benefitting from their work. It's also a great opportunity for the buyers themselves to directly interact with the local farmers and learn more about their fruits of labour.
They are a much better choice than your grocery stores in all aspects. Farmers' markets sell a large variety of fresh produce at cheaper rates, facilitates discussion with farmers, inspires a community feeling and sense of satisfaction, and helps you know the background story of the food you buy.
8 Awesome Charlotte Farmers Market: Why You Must Visit!
Have a long to-buy list? Then head to these 8 select Charlotte farmers markets. What is more convenient than to pick out all the dietary essentials for your day from one stop? Shop local and directly help the farmers. What better way to support your food growers than to buy their produce!
1. Charlotte Regional Farmers' Market:
Location: 1801 Yorkmont Road near South Tryon Street.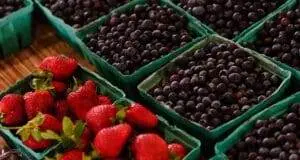 One of the four State-run farmers' market in North Carolina, Charlotte Regional farmers' market is the largest and best Charlotte farmers market. An open-air market, it has several stalls with each category of produce neatly arranged in five separate buildings.
Two of them (the first and the third) belong to the local farmers. They sell their locally grown produce at reasonable rates. The others belong to the large farmers. Their stalls are larger and more varied.
There is another shed-like structure where they sell ornamental plants, flowers and herbs. An area is also devoted to food trucks. You can have fun here with quick nibbles like popcorn, donuts and ice cream.
Contents:
Hold your breath. Here's a slice of what you can find here.
From the most commonly seen organic juicy fruits like apples, grapes, bananas, pears, litchis, berries, melons and pomegranates to non-indigenous varieties like jackfruit. All kinds of fresh vegetables from those native species found in any market to non-native ones.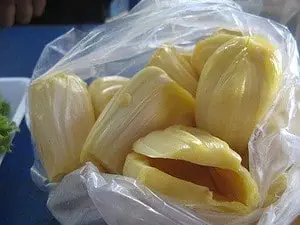 All poultry products straight from the farm. From pasture-raised meats, fresh pork products and grass-fed beef to healthy eggs and seasonal farm-fresh products, homemade dairy products like handmade butter, choice cheese like goat milk cheese and fresh milk.
All sorts of titbits and fun foods. Drinks like tea, coffee and snacks like donuts, ice cream and gluten-free bakery items, homemade jellies, jams, hot sauces, bread hot from the oven, freshly baked goods, jumbo and unwashed peanuts right from the ground.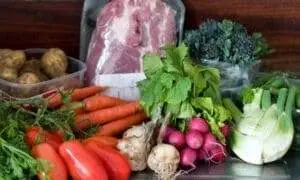 Gardening equipment like flowers, plants and beautiful bouquets, thick-fleshed seafood, natural wine, goat milk soap, local spices, birdhouses, pasta, local honey, jewellery, decorating baskets and unique handmade crafts.
Why you must visit:
Don't think twice to visit this gem of a farmers' market. It is customer-friendly with an easy-to-access setting, well-organized long buildings, a large free parking lot, a row of restrooms and an ATM right at the entrance.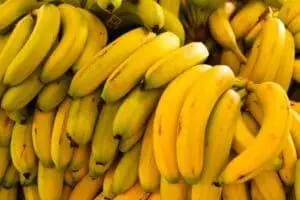 Each stall has its cashier. This market has something for everyone. A wide selection of high-quality produce awaits you! Prices are fixed according to the quality. No more no less.
You are greeted with friendly and humble service. There is no place like a popular farmers' market to get along easily and comfortably. There are plenty of local vendors catering to the needs of the people.
Related: Know more about Charlotte Regional Farmers Market by clicking here.
2. Cotswold Farmers' Market
Location: 309 S Sharon Amity Rd, Costwold, Mecklenburg county.
This Charlotte Farmers market is popular for its location in the heart of the town of Cotswold. Cotswold takes its name from its popular suburban shopping mall. This benefits those who lead busy lives, having no access to farms. It is a producer-only, outdoor farmers' market. For charitable purposes, it is run by the rotary club who collects the money for the same.
Contents: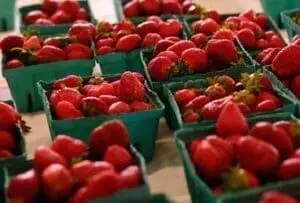 Pasture-churned cheese, Strawberry, all kinds of farm-fresh produce, cookies, snacks, coffee, rich baked items, pure honey, soap, cosmetics, all-natural meat, breakfast from Papa truck, and pretty flowers, delicious mushrooms and fine-textured bread by the Great Harvest Bread company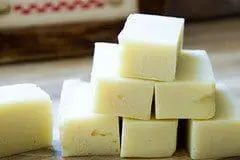 Why you must visit.
It has a large selection of vendors- farmers from in and around Cotswold. It's small but sells hand-picked high-quality food and is well organized. Like a small box filled with gems, this market sure has everything you need.
Furthermore, your money goes to charity. So an extra penny for the needy in exchange for good health is a good deal. Also, there are live music and demonstrations by top cooks.
3. Mecklenburg County Market.
Location: 1515 Harding Place, behind CMC, downtown Matthews.
The older, the wiser. Mecklenburg County Market is the oldest Charlotte Farmers Market, in fact, the oldest in NC. It is a diverse indoor farmers market. It is a small, quirky, and warm brick building with a huge parking space. You can find some of the best local food and commodities at reasonable prices here.
Contents: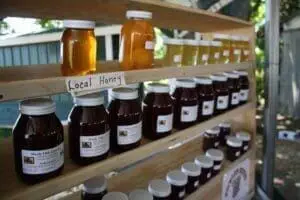 Juicy organic tomatoes and Cherokee purple tomatoes, excellent baked food, varieties of local honey, fresh herbs, pickles, exotic bottled sides and spread, grass-fed beef items, country eggs, and a variety of homemade bread and other weekly special items!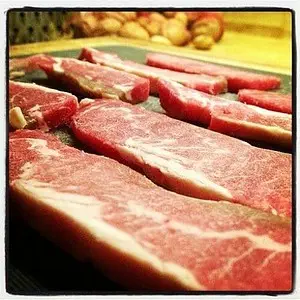 They also have mouth-watering ready-to-eat food prepared by Beverly's Gourmet Foods, voted 'best of the best' for local vegan food. Try out Beverly's soups and mac and cheese. They have over 400 products on the menu.
Why you must visit:
Wish to get the best historic local food in Charlotte? Then don't miss out on the Mecklenburg County market! Opened in 1937, it is sure to make you curious. Its story is old, but its heart is still young. It has some of the freshest produce in Charlotte!
It's easily accessible from the roadside. Apart from the nutritious products, Beverly's Gourmet Foods is worth a try. Moreover, specials await you on all working days.
Related: 10 popular Charlotte breweries
4. South End Market:
Location: 2000 Corner of South Boulevard and Tremont Avenue.
The South end Market was previously known as the Atherton market. It is an open-air market in the heart of the historic south-end neighborhood. This Saturday farmers market is a popular spot frequented by the South end community.
Contents: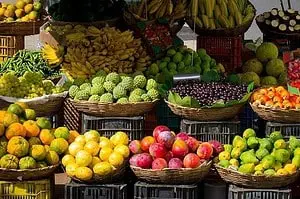 Bread and muffins, veggies, fruits straight from the trees, high-quality produce, artisanal pasta and sustainable local food items. Don't forget to check out the Crumbled Nut bake shop!
Why must you visit it: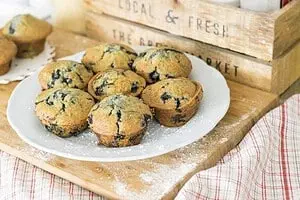 It's got a wonderful array of local ranchers and artisans upgrading themselves each week. Make your own food or taste one of those unique dishes you can't get elsewhere. They are sustainable and eco-friendly, providing recycling and refilling options too. You can also pre-order to save time. This market is also special for its delicious baked goods. Don't miss them out!
Related: Check out the New bar at Atherton here
5. Uptown Market:
Location: 300 S Davidson St, First Baptist Charlotte's parking lot.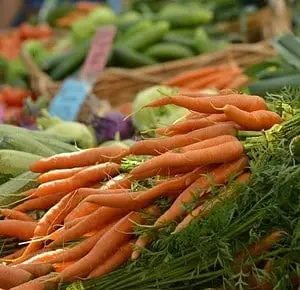 Roaming around with a long list of local grocery items? Drop in at the latest Charlotte farmers market! Here, you will get it all!
A pretty, big open-air market loaded with local food and fruits is the Uptown market. Inaugurated in 2020, it is a non-profit organization in the center of a charming urban setting.
Open on Wednesdays and Saturdays, this producer-only farmers' market is one of its kind. It has got a free and ample parking space. This market attempts to meet the urban community's need for nutritious local and fresh products.
Contents: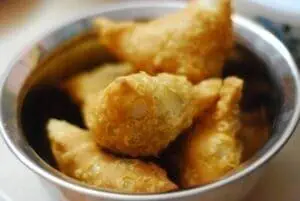 Excellent local fruits and vegetables, unique mushrooms, delicious Indian snacks like samosa from Angry Nani, hunted Magpies, wholesome bread, firm poultry produce and fresh dairy products, healthy Kombucha, coffee and other beverages, tasty pastries and cakes, salsa, seasonal food, herbaceous plants, fresh seafood and exotic dishes every week. You won't miss out on anything here.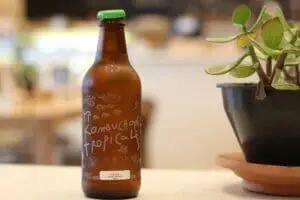 Why you must visit:
Weekly music held by nearby community groups, bodybuilding exercises, education and recreational activities for children, cooking demonstrations, gardening classes, and much more are around the corner.
Talk with the plant-o-files directly and take home a tip for your sapling! Smiling geniuses of choice vendors make your day! It's easily accessible by any means. All of the produce is locally grown and unadulterated. So go up the town and get some mouth-tingling tastes!
Related: Click here to know the Charlotte farmers market offering produce delivery and pickup
6. Matthew's Community Farmers' Market
Location:
188 N Trade St, Matthews in the metro area of South Charlotte.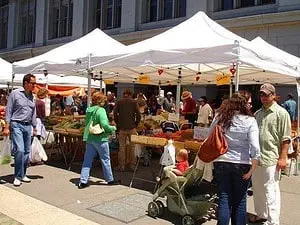 In 1991, Matthew's Community Market was established to support local farms and bring about a sense of community. The products arrive fresh from the source within 50 miles of Matthew's.
It is, in fact, the largest producer-only Charlotte farmers market. You can find it open on Saturdays. A neat row of white umbrella-like tents invites you to Matthew's community gathering.
Contents:
With diverse vendors, you can find newly harvested produce, succulent meat, wholesome eggs, real honey, freshly baked items, pretty flowers, ornamental plants, rare mushrooms, strong local coffee, and natural dairy products like cheese and pastries, which are handcrafted.
Other handmade items like soap, cloth, baskets, and pots are also a real delight. The goods are purely organic. You can pick your choice with closed eyes without any misgivings.
Why you must visit: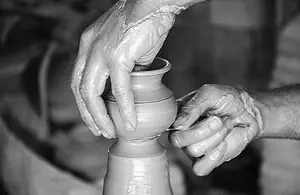 You can enjoy live music, weekly competitions and activities, cooking classes with master chefs that highlight the importance of local food, live pottery making, and yummy snacks. It also gives you a chance to contribute to the local farming community. It is more than a market indeed!
7. Simpson's Produce: Kings Drive Farmers' Market
Location: 938 S, Kings Drive.
This is an attractive, indoor, and family-owned Charlotte farmers market that opened in 1941. It is set up in a cool and shady place in midtown. It's easy to drop in and get your essentials. It is a must-stop for all the Christmas season enthusiasts!
Contents: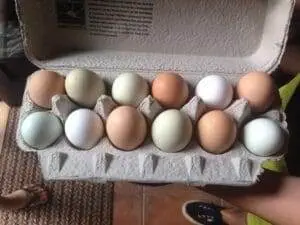 Amazing local produce, new blossoms, potted plants, beautiful bouquets, and other varieties of food like jelly, ham, raw honey, pasture-produced eggs, poultry, seafood, and Christmas decorations.
Don't miss out on the small-seeded watermelon and dewberries and all the extraordinary seasonal produce! They are small but selective in their picking.
Why you must visit:
This is one Charlotte farmers' market that sells amazing natural Christmas trees!  This market stands out for its flowers and plants! Want a spectacular garden? Visit Simpson's produce!
It is customer-friendly, with wheelchair access and broad payment options. The professional but humble gardeners will guide you through your first gardening experience. This market has a special effect, leaving you with a smile on your face.
Related: Check out the four best places exclusively for florals in Charlotte here
8. Village at Robinsons Farm (VRF) Farmers' Market:
Location: 8410 Rea Road
South Charlotte's first retail store, Robinsons, was destroyed by a fire a hundred years back. This did not stop the Robinson family from establishing an amazing community, one of the first developments to be certified by silver lead in Charlotte.
It is today home to one of the best Charlotte farmers markets. This is a beautiful and extensive open-air market working on Wednesdays and Saturdays. Try out some of the exotic organic produce brought in here by farmers Jason and Kristin.
Contents: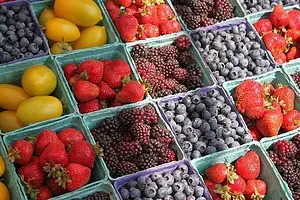 Heavenly fruits and vegetables like blackberries, purple peppers, Vidalia onions, heirloom grape, cherry tomatoes,
South Carolina peaches, cucumbers, sweet corn and pumpkins, bouquets of flowers, herbs, honey, jam and freshly cut Christmas trees.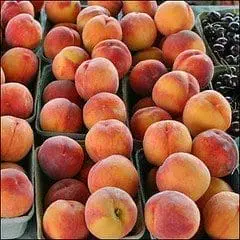 Why you must visit:
This is a convenient and splendid farmers' market with excellent local products bursting with freshness and plenty of space to move around and park your vehicle. All you need is a glimpse of this market and neighborhood to lighten your mood and strengthen your body. There are also fun community activities.
Related: Check out the Take-out dining in Charlotte by
These 8 Charlotte Farmers Market hand-pick nature's bounty and put them out for you to buy at your ease. In fact, these reflect the economy and local culture of Charlotte itself.