As an affiliate-driven website, Icy Tales earns from qualifying purchases.
So, you love beaches but are tired of visiting beaches with gold and silver sand? Too common for you?  Too mundane? You crave for something uncommon, not known by the masses, alright, I hear you.
You've come to the right spot. Because there's another color of sand available on planet Earth, and it's black sand. Yes, you heard me right, black sand. And it can be found in Iceland, which is an amazing place in its own right. It's the Iceland black sand beach.
Let's talk about how and the why and how the black sand of Iceland's black sand beach was formed before going on into the main content of today. So, black sand is quite common in areas with volcanic activity.
The color is because of the several minerals found in the volcano or the molten lava. And in terms of actual mineral content, the most commonly found is basalt, which unsurprisingly is also found in black sand, of which you'll find plenty in Reynisfjara Beach.
Thus, we can conclude that black sand is nothing but solidified lava spewed from active volcanoes over the millennia. The forces of nature have eroded the solidified pieces of lava into tiny pebbles which now has become so fine, that it resembles sand. So, you are technically standing on lava whenever you are walking on black sand in a famous Iceland black sand beach which is pretty cool.
Alright, enough with the science and geography lecture, let's get to why we are here, to know more about Iceland's black sand beaches.
So, without further ado, I'm going to give you an Iceland black sand beach guide. And I think you're going to enjoy reading it.
Top Iceland Black Sand Beach
1. Reynisfjara Beach
Let's start with the best. Reynisfjara black sand beach is the most famous Iceland black sand beach. It stands out with its distinctive black sand, enormous columns of basalt that will make you dizzy, and massive waves that keep crashing at the shore, with the beautiful sound that beachgoers love so much. If you've ever seen a photo of a black beach, it was probably this one.
It's so famous it was even used in the Game of Thrones series.
It's located on the south coast of Iceland, about 2.5 hours away from the city of Reykjavik. Now, it may sound cliché, but with the most attractive things often comes a danger. This beach is one of the most dangerous beaches in Iceland and devours a few tourists each year. But don't let that bother you; I'm not trying to be a downer.
If you follow the rules and don't do something extremely dangerous, you should be good to go. After all, it is one of the most popular and busy places in Iceland.
Here are some safety rules that you should follow: Safety Tips. I have also mentioned a few of mine at the end of the article to help keep you safe.
2. Solheimasandur Beach
It's one of those places that became famous not only by their right but also by a tragedy. The Solheimasandur plane wreck is an incredible sight, a very famous Iceland black sand beach. The best thing about it is that nobody died on the plane.
It's an iconic sight and site if you catch my drift. A plane wreck on an Iceland black sand beach doesn't happen every day, and I hope it stays that way. The crash occurred in the 1990s.
Anyway, even a few years ago, you would have been able to drive up to the plane wreck. But now, you have to hike about 4 miles to get there, 2 miles each way. The hike is easy, but you'd be walking on rocky black sand the entire time, which is a unique experience in and of itself.
3. Stokksnes Beach
This is another unique and amazing beach in Iceland, but getting to the beach can take some time, so be prepared for that. It can take six hours from Reykjavik, which is on the east coast of the island. Now there is a small fee to get through the gate, but it is well worth it. One of the major plus points of this beach is that, since not many tourists venture out to this place, unlike Reynisfjara Beach, you'll mostly have the beach to yourself.
Situated on the Stokksnes Peninsula, an enormous mountain meets the sea, just set up your camera on a tripod and click away pictures. You could also witness the northern lights if you're lucky. Oh, and by the way, tufts of green grass in a sea of black sand make it all the more amazing to be there. Now you can see why this is a famous Iceland black sand beach.
4. Diamond Beach
As the name might suggest, Diamond Beach is a priceless beach and is a famous Iceland black sand beach. Only about 45 minutes away from Stokksnes, Diamond Beach will leave you speechless.
You should make a stop at Jokulsarion Lagoon because the view from there is just out of this world. You can see icebergs calving off and floating in a body of water. And due to the tides, often the icebergs are left on the black beach. I bet that would make for a great photo.
And by now, the keen-eyed among you might have already caught wind as to the origin of the name of the beach. Those icebergs come in varying sizes, and under the sun's soft light, they look like diamonds.
I mean, there's a reason why when you buy diamonds, the velvet around it is always black. Now imagine this with a diamond the size of your head.
And just before I forget, you should also visit the Jokulsarlon glacier, which is just on the other side of the street. Or you could enjoy the sunbath along the ice.
5. Djúpalónssandur Beach
A famous Iceland black sand beach, also known as the Black Lava Pearl Beach, is situated on the west coast of Iceland. At the end of the peninsula, known as Snaefellsnes, downstream of the volcano called Snaefellsjokull. Over here, you would find many lava formations on the path; this famous path is known as Nautastigur or the path of the bull.
When you are sitting on the beach, you will notice the remains of the Epine GY7, which was once a mighty British trawler that unfortunately got wrecked on the shore, and from which many pieces have run aground on the sand of this famous Iceland black sand beach.
The bay of the beach was also used to house a fishing village back in the day, and as a fun local game, or rather show of strength, the fishermen put four stones of different weights on the beach to test their strength. Those stones are still here, to this day, and the most astonishing thing is, the heaviest stone weighs around 154 kilograms, which is incredible. The middle-weight stone is about 100 kilograms, and its smaller sibling, roughly 54 kilograms, while the lightest weighs around 23 kgs.
I mean, I'm not here to make you feel insecure while reading an article related to travel, but it might be a good time as ever to hit the gym and get back on your missed new year's resolutions… Bon, voyage!
6. Dyrholaey
This isn't a beach in the most technical terms, more like a cousin, but hear me out. It's worth it.
Unlike other traditional beaches where you could walk, here you get a bird's eye view instead. It's a very popular rock located on an Iceland black sand beach but doesn't let the word rock fool you. It's a massive piece of land with magnificent arches and viewpoints.
It provides one of the best views, kind of like cinematic footage from a drone, the only difference being, here you have the best camera in the world with you, your own eyes.
Dyrholaey is located very near to Reynesfjara, which was the first beach of my article. You can visit these two places in succession if you want to, as they are very close to each other. If you are an animal lover or a bird lover, you will find puffins here nesting during summer. For this, you would have to visit during the warmer months.
Oh, and on top of the Dyrholaey rock, you can find a lighthouse, and a true traveler knows that they never disappoint.
Safety Measures
Now that we've talked about the beaches, you might want to exercise caution when traveling in Iceland as far as an Iceland black sand beach is concerned.
For one, you should keep a safe distance, let's say about 100 meters away from the shoreline. Some waves tend to be much bigger than the rest, and you don't want to get swept away by one of those.
There is no land between the Arctic and Iceland, implying that waves can have many miles of buildup under their belt before hitting the shoreline. You do not want to be the guy that faces away from the ocean, just for this reason.
Secondly, please always mind the weather. This isn't your ordinary run-of-the-mill beach. When the weather gets bad, things get worse.
Violent winds can kick up the black sand, and since it's tiny pieces of pebble, it can hurt you pretty bad. It's like getting caught up in the middle of a desert storm.
Thirdly, make sure you have appropriate clothing on you; I hope you're not reading this from your hotel in Iceland. If you are and haven't packed any appropriate clothing for the winter, get to a local shop and do the needful.
And with that, we come to the end of a beautiful journey, black sand is indeed very pretty, and when Iceland is visited with keeping caution, it can feel like a place out of this world; it's heavenly and will keep calling you back for more.
Also, don't forget to explore other parts of Iceland for a complete tour.
Assuming you'd like to click some amazing photos while visiting an Iceland black sand beach, here's a guide: Best Ideas For Long Exposure Photography.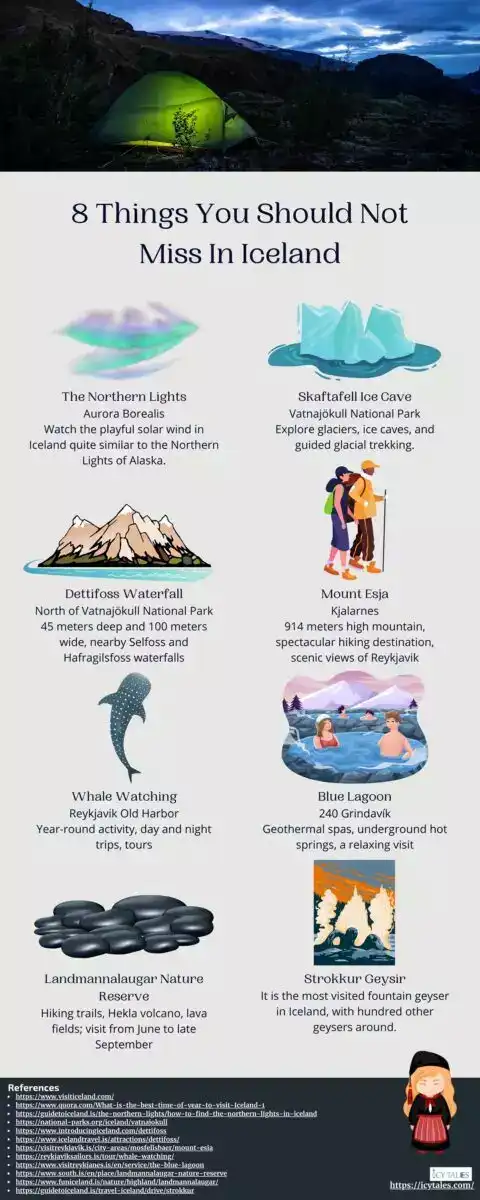 Originally posted 2021-05-25 10:41:10.