Chef Anirudh Sethi is one of the most popular chefs in India who has experimented with different varieties of food over the years. With more than 20 years of experience in culinary, he has trained many upcoming chefs in top hotel chains. Chef Anirudh Sethi is also the founder of his venture, 'The Mad Chef Hospitality.'
Chef Anirudh Sethi has won several hats and aims to win a national award for his contribution to the culinary and hospitality sector. In his conversation with Icy Tales, Chef Anirudh Sethi opened up about his journey, the experience of being a jury member in MasterChef Seasons 6 and 7, and his opinion on upcoming chefs in the country.
Q) Tell us your story behind becoming a chef
Chef Anirudh – This was an accident. My father told me I  should join the company, but I told him that I was not interested in doing this, so I wanted to do a job in a hotel as a chef. I belong to a business family, so all thought I would also follow the business.
I'm a chef, and almost everyone knows me. This was my passion, and I made it my profession. My father then told me that are you a girl to cook and all that, but eventually, he allowed me to do what I wanted.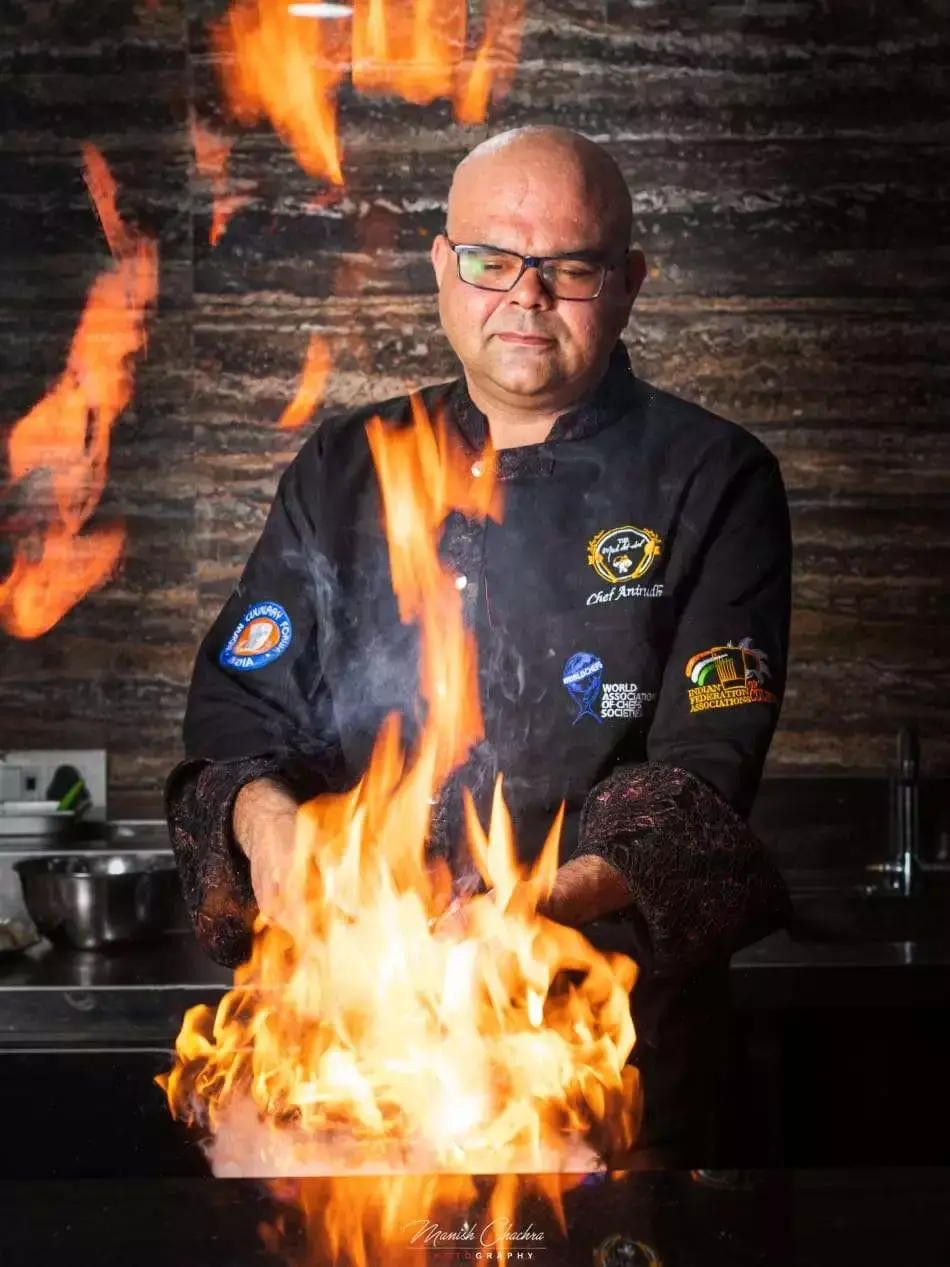 Q) Celebrity chefs are responsible for telling everyone how to have a  healthy lifestyle. How do chefs propagate this responsibility?
Chef Anirudh Sethi: These days, we face lifestyle diseases like cancer, diabetes, cardiac arrest, and thyroid. I must say that I am also diabetic! We must make some dish that can help people cure their lifestyle diseases.
We need to work adequately and make diet plans for those who need them. We should go for a very real kind of food that helps people cure themselves. One of the most common examples is the keto diet.
Q) What do you have to say about the eating habits of today's generation?
Chef Anirudh Sethi: For instance, let's take a kid. A child will always tell his parents that he wants to eat burgers, pizza, and noodles, which are only maida, refined flour. These habits create a lot of disturbance in our bodies, including mine, because I am also a maida-eating guy.
Eating and sleeping on time are something that we should take care of. But no matter what, we must reduce these foods intake to improve our lifestyle. This is the only thing I can say because it is finally up to the person if he wants to cure his lifestyle or destroy his lifestyle.
Q) Tell us something about your venture, the Mad Fat Chef Hospitality
Chef Anirudh Sethi: There is an excellent story behind why I have kept that name. I worked in a banquet for the longest time. I have ever worked with a company for 6 years. I worked as an executive chef and then went on to become head chef and then master chef.
So it was a compliment given by one of my guests. So he was eating Butter Chicken that I had originated in a new way. He called for me from the kitchen and asked me to sit with him. When we spoke, he said, "I am giving you the title of the Mad Fat Chef." He told me my curiosity, method of making, and everything I have devoted to food is unbelievable.
That was a compliment the guest gave me, so I kept the name of my venture as the Mad Fat Chef Hospitality, and this is the story behind this.
Q) You were a jury member in MasterChef India Seasons 6 and 7. Tell us your experience
Chef Anirudh Sethi: My experience of being a judge was great! In the 6th season, I was a level 1 judge, and in Season 7, I was a level 2 judge. We have preliminary rounds where we choose the people who will go forward.
The process is like a Level 1 Judge choosing people who go to Level 2. My experience was very good, and I would like to thank Endemol Shine for giving me this platform to judge people. To be a judge, you must be the best in your actions before you think of others.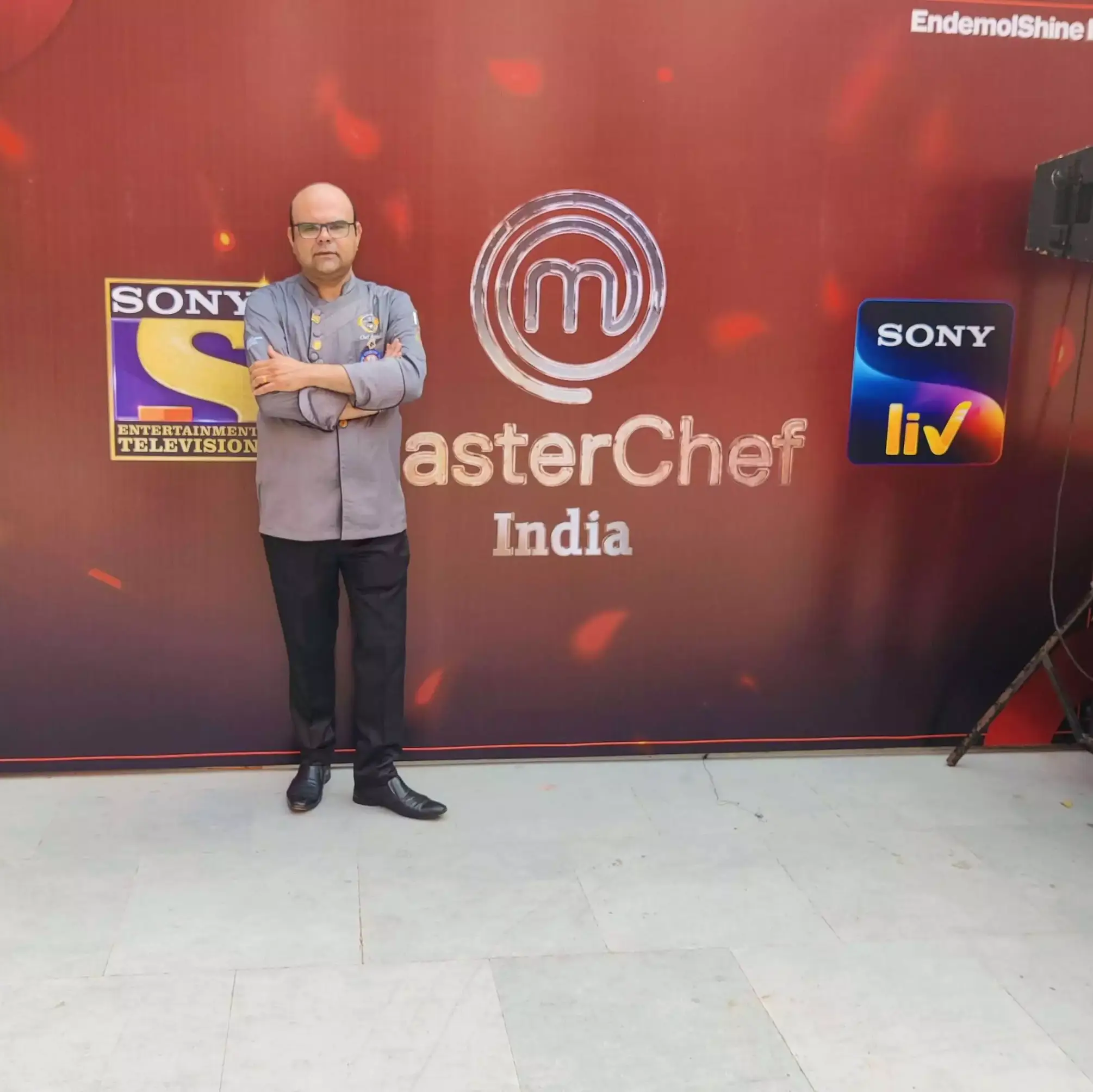 Although it was the experience for just 1 day, it was out of the world! I met different people, tasted other food, and explored different regional cuisines, which was a very good experience.
Q) What do you think is your biggest achievement so far?
Chef Anirudh Sethi:  I haven't achieved anything yet. This is hard to answer, but I have not reached my goal yet. The day I get a National Award for being the Best Chef of the Year will be my biggest achievement.
Q) Do you think upcoming chefs have the potential to be successful?
Chef Anirudh: Nobody comes from their mother's womb with training. We can become whatever we want to be, whether it's a doctor or engineer. I will give you an example of my son; previously, he said he wanted to become a doctor, but now he says he wants to be a chef.
My answer to this question would be that every child should do what he likes to do. He can be a chef, doctor, engineer, or anything, but he should do what he is passionate about. One should do things wholeheartedly and work hard towards achieving them.
Q) If you were not a chef, what do you think he'd be?
Chef Anirudh Sethi: I think I would be a scientist because I like to invent things and dishes in my food journey. Today, I made a Phulkari Pulao, which I discovered again. I have a passion for invention, so I want to be a scientist.
Earlier, when people used to call some kids useless, they would say make him a chef. But these days, chefs are creating a very good platform. A special thanks to Chef Sanjeev Kapoor, who has given the hospitality industry a lot of limelight.
Today, many children want to be chefs and ask me questions that I love to answer. I guide them and also take classes occasionally. Ultimately, it depends on the person about what they want to do; one must only do what they are passionate about.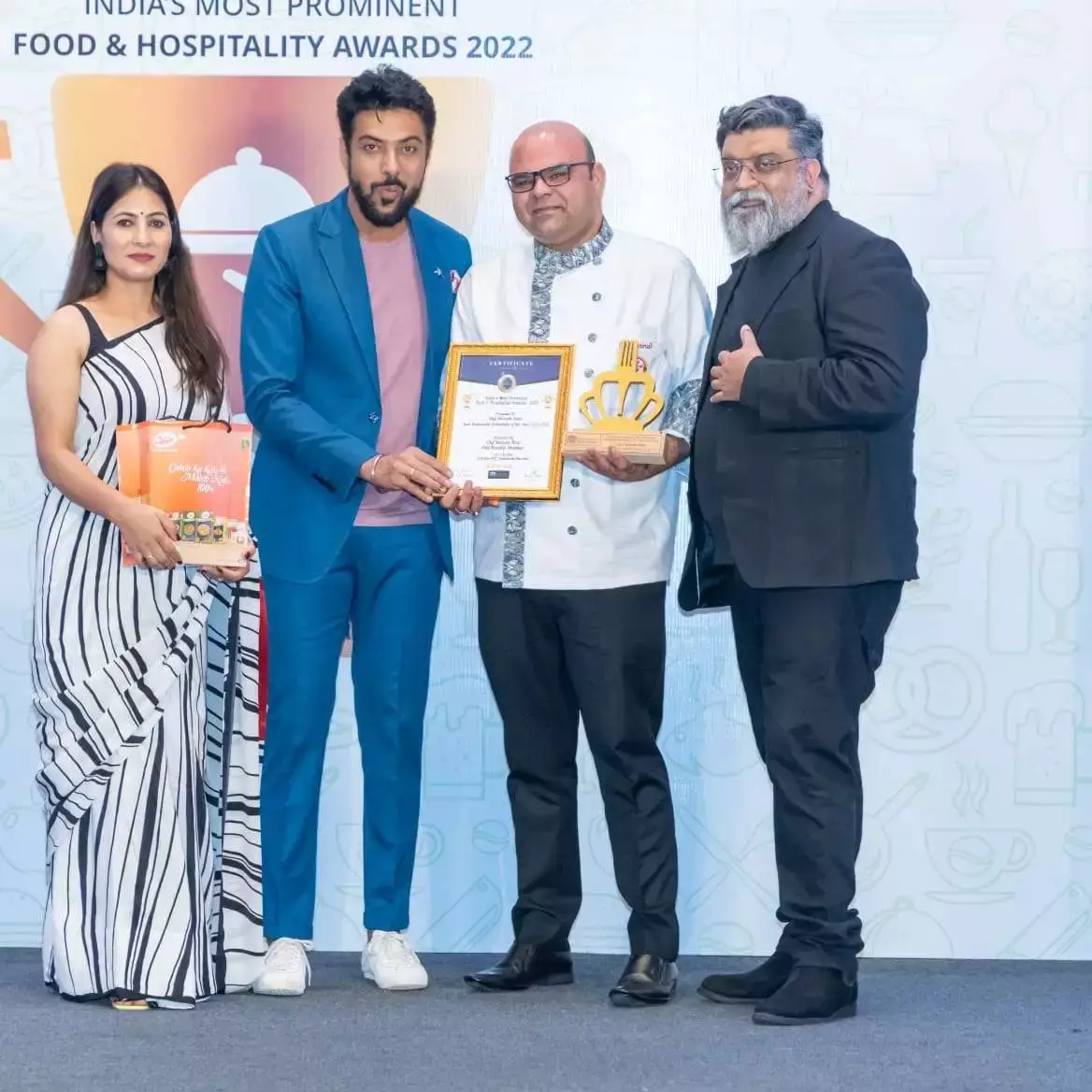 Chef Anirudh Sethi has inspired many people to become chefs and take the road of culinary and hospitality. He urges people to follow their passion and work hard towards achieving their life goals.
Check out the whole conversation on our YouTube Channel.