Anamika Joshi is a renowned spoken word artist, poet, and performer who hails from Jaipur, Rajasthan. She is known for her confident stage presence and usage of simple vocabulary in her highly impactful poems.
Anamika Joshi agrees that poetry connects with one's soul very deeply. Her hard work and dedication to poetry have helped her gain great fame and recognition both online and offline. She has had a history of working with famous media houses like Brut India, Mid-Day, Femina India, The Quint, and Rajasthan Patrika, to name a few.
The poet started her page "Batto Ki Bakwaas" on Instagram and YouTube in 2018, where she pens down all her ideas and generates them for the world around her. In her conversation with Icy Tales, Anamika Joshi believes that poetry is still left far behind in today's world.
"Becoming a poet was unplanned; it just happened" – Anamika Joshi
Although Anamika Joshi's family background was inclined toward a history of poets, she didn't intend to become a poet. She saw many successful people around her who were poets, authors, and radio artists, but the thought of her doing poetry was completely unplanned.
Dating back to 4 years ago was the time she felt like she should invest herself fully into poetry. After this, the poet had no turning back as she knew that she loved doing what she was doing.
"I never wanted to be a poet; it just happened. Though we had a background of poets in my family, we never thought of poetry as a career. Even though there were so many in this field, they were parallelly doing many other things. So, the thought of becoming a poet never clicked on me."
"My First Performance was an interesting one" – Anamika Joshi
Anamika Joshi's most famous work, "Maa Tum Bhi Galat Ho Sakti Ho," was the first poem she performed on stage. One of her friends, who was the organizer, asked her to perform a small piece to commemorate Mother's Day.
"My performance was so close to getting called off as the program was running off schedule." But she calls it a blessing in disguise as there was a little time left before a band could perform, so she headed onto the stage and performed this piece. It was a proud moment for the poet as she saw people getting teary-eyed after listening to her poem.
"It could connect with the audience very well as they all were mothers, and my mother was also watching me. This was the most interesting experience for me in my entire career, as I had no plans of going and performing, but all loved the performance. I couldn't process the feeling for 3 months after that, as I had no idea what was happening. This experience would stand out always."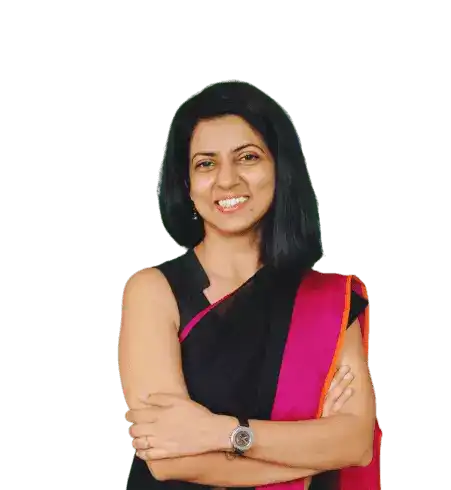 "I have still not overcome Stage Fear" – Anamika Joshi
Stage presence is essential for a performer, but Anamika Joshi still doesn't call herself stage-friendly. She believes that the best way to overcome stage fear is to get on the stage and do it.
"We feel like we should be an excellent performer and do extremely well if we get on stage, but it is not like that." She affirms that one can be perfect only after one makes mistakes, and it is entirely okay to give a bad performance.
Anamika Joshi also apprehends that one will face problems while performing, but these problems will give you a learning experience. One should not overthink or worry about the audience, get comfortable and make the most out of the opportunity, which is the policy that she follows today.
"I appreciate those who have stage fear but still get on stage; only if you love what you are doing will you be confident enough to do it on stage. The only way to overcome stage fear is to get on stage and narrate it. There will be times when you forget the lyrics, your mic will stop working, or you may go blank. But how will you experience success without facing all these situations?"
Coming from a background where she deeply loves herself and everything she does, she believes that self-love is essential before any performance.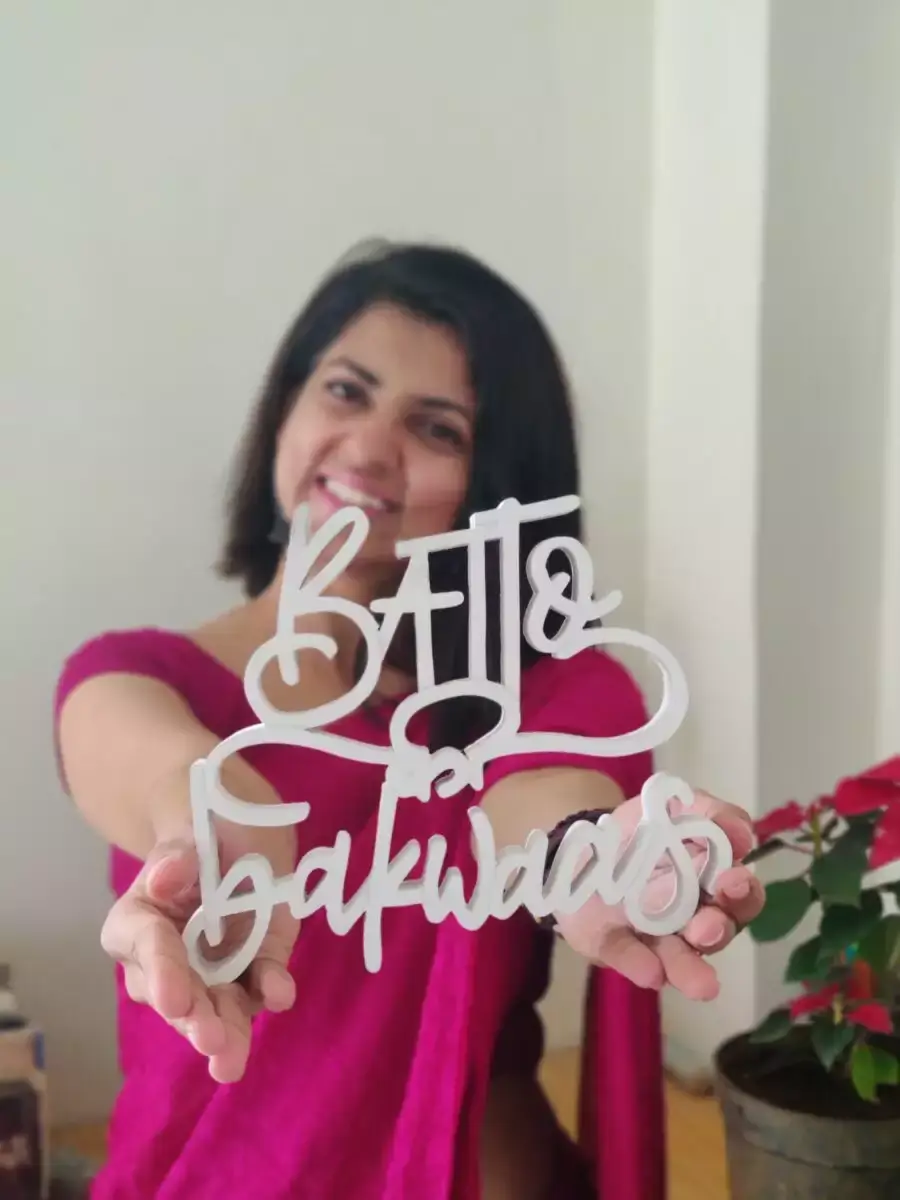 "It's easy to pretend on the online space" – Anamika Joshi
Although her work speaks for herself, she doesn't feel much accomplished as a poet. In her narration about an experience, she mentioned how she felt like she was the least knowledgeable person in the group of people who had accompanied her for a writer's retreat. "I could've recorded a podcast when they spoke because they were so knowledgeable."
Anamika Joshi feels like the online medium has made the world around her assume that she is a great poet. Still, it's mere pretense, as she asserts that people around her are so much better, but they don't get the recognition on social media.
She has a strong belief in herself that she will be confident enough to call herself an accomplished poet one day. She believes that pretending is an energy-drainer, so it's better, to be honest and embrace yourself the way you are.
"It will take a long time when I am confident enough to call myself an accomplished poet. But I am happy where I am right now. I am not insecure about not winning or not being accomplished, but I want to become one someday. I always embrace when I don't know something because being honest makes everything so easy, doesn't it?"
"If your dreams are not enough to motivate you, then I don't know what is" – Anamika Joshi
The writer urges people never to stop dreaming and compels them to work harder each day. She also has a poster stuck on her wall called the "Bakwaas Tour," her profound dream.
That poster is why she wakes up every day with a much more positive mindset. She believes that her dreams will come true someday because she is motivated to achieve them.
"I want to have a Bakwaas show, and I want to have a radio show, I want to perform on all stages out there, I want to go out of the country and take poetry sessions there. I also want to have a studio where other performers will come and perform. There are still so many things to do."
The writer is very keen on not stopping what she's doing because she is always motivated to get back on track with all her doings. She believes that the energy to do something is what should motivate an individual. She also urges others never to stop trying new things.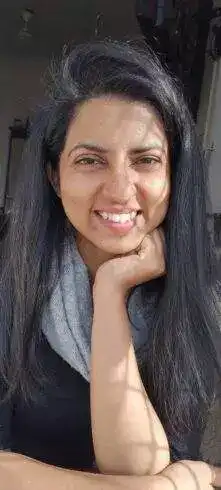 "You have to dedicate the 9-5 energy" – Anamika Joshi
The advice that the poet wants to give newcomers into the field of poetry is about vocabulary usage. She states that most people she comes across often use the same words in their poems, making them unwilling to come out of their shells.
"Many poets have a lot to say, but their vocabulary is limited, so they come back to using the same words repeatedly, which are reflected in their poems and articles. Write your work, move out of that space and enjoy it. Don't worry about the response. If you get to the point that nobody is sharing or liking your work, you won't be able to sustain."
She wants to tell people to enhance their work by widening their vocabulary and using different words, as this will make the poem even more beautiful. "Read more and write more" is the policy that she follows.
Anamika Joshi also highlighted that the present generation is more focused on gaining response for their poetry than doing it out of passion. In her opinion, poetry should be written because the poet has immersed his passion into it, not because you want appreciation for it.
Writing unsatisfactory work will eventually lead you to work harder, and finally, you will produce exemplary work, which is what she withstands. She asserts that mistakes will only help you know yourself better.
"Maa Tum Bhi Galat Ho Sakthi Ho had no process" – Anamika Joshi
Anamika Joshi owes the process of writing "Maa Tum Bhi Galat Ho Sakthi Ho" to one of her friends who compelled her to write a poem. Since she was a copyrighter back then, she never took his demand seriously.
Then one day, she finally thought of writing it. The poet took inspiration from looking at her mother doing the chores at home, and the thought of writing a poem about her mother rang a bell in her mind.
She reflected on when people questioned her mother's choices and suppressed her when she wanted to do things. These thoughts gave her the content for her poetry. She strongly wanted to remove the barrier that Mothers are like God, so she titled her poem "Maa Tum Bhi Galat Ho Sakti Ho," which means, Mother, you can be wrong too.
"Once I started writing, all thoughts came back in a flow, and the poem was ready in 15 minutes." Upon asking about her experience of narrating it to her mother, she recalls that her mother got teary-eyed at the end of it. She felt very emotional and knew that this poem had something unique.
"That was my first experience writing, narrating, and getting the response then and there."  She had no idea what was happening, but all she knew was that her mother loved her poem, and she was grateful.
"We were supposed to go somewhere, so I was the first to get ready. While I was sitting, I was looking at my mother. She was moving around, and I thought my mom was not what everyone thought her to be. She loves to do things, but people have been pointing fingers at her for being demanding and making choices that are different from others. She loves to do things independently, and she loves to live for herself. Because of this, she started living in a guilty space."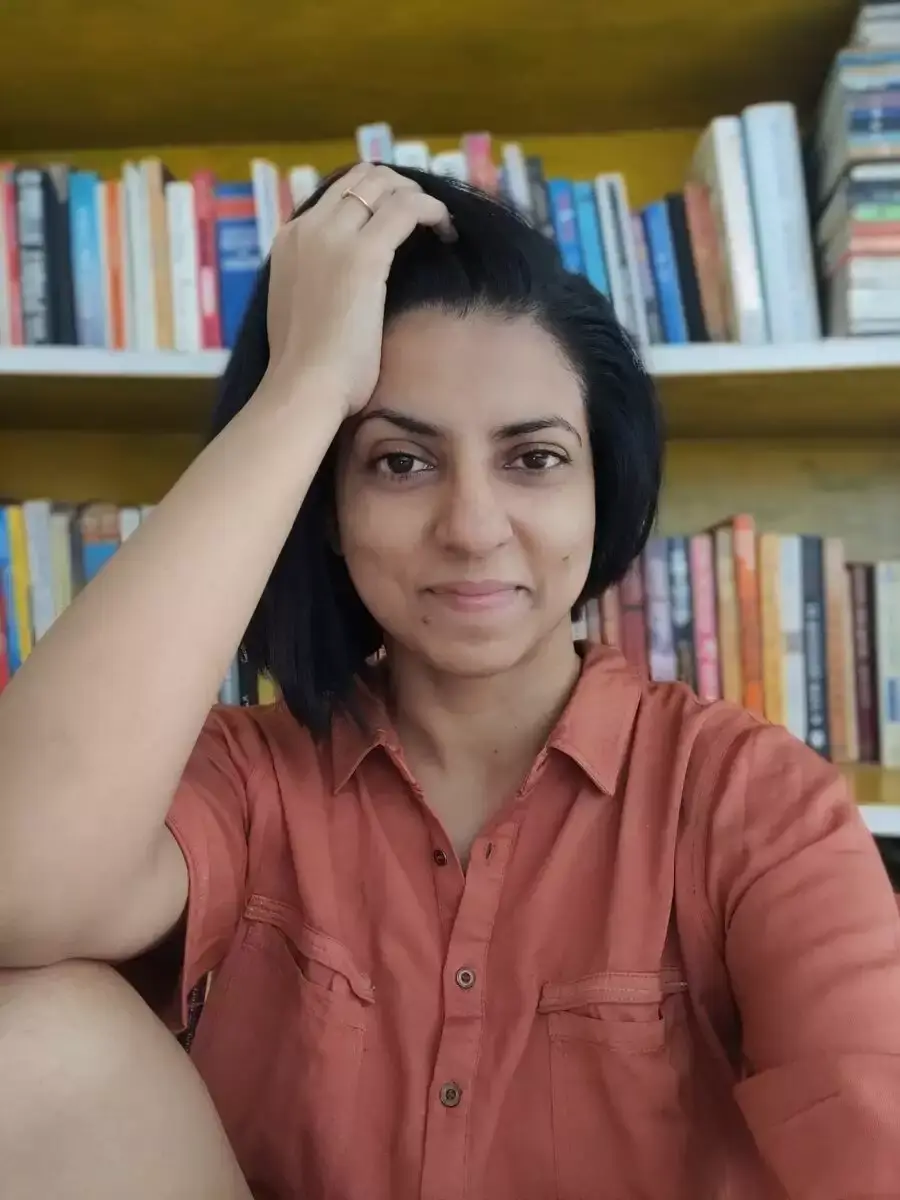 Anamika Joshi's poems have touched millions worldwide for being straightforward, relatable, and sharp. Writing Poems gives her the energy & kick throughout the Day. With her experience in speaking and writing on diverse topics such as women empowerment, gender equality, and many unspoken social issues, she has a lot more in store for us shortly.
Watch the entire conversation on our Youtube Channel!