As an affiliate-driven website, Icy Tales earns from qualifying purchases.
Counseling is a psychological term encompassing research and applied work; counseling helps people gain more control over their feelings and learn to cope with them during therapy sessions. Counseling has a lot of branches, and marriage counseling is one of them; a common question asked about marriage counseling which often restricts people from seeking counseling, is 'does marriage counseling work?'
As of 2022, research shows that the expected divorce rate will be around 44.2%. To combat this, the success rate of marriage counseling has shown to be at least 75% for people using EFT, and this has contributed to a reduction in the divorce rate in the United States. To answer the question of 'does marriage counseling works', you need to know a lot of things about the field, how it works, who it can help, how is it different from couples counseling, and essentially, will marriage counseling work for you and do you need to seek marriage counseling. This article answers these questions.
1) What Is Marriage Counseling?
To answer 'does marriage counseling work,' you first need to understand what it is.
Marriage counseling is psychotherapy for married couples or established partners who are trying to approach problems in a solution-oriented way; it is for couples trying to find solutions for their relationship issues. Marriage counselors are trained to help couples diagnose their relationship issues and work them out; this helps them get a platform to improve their communication skills, resolve conflicts and share feelings through therapy sessions.
Marriage counseling is a short-term therapy that takes a few sessions. In marriage counseling, marriage counselors ask most couples questions about their individual roles, patterns, rules, goals, and beliefs. They may even suggest that one or both partners take individual therapy. The couple is given a platform to analyze their relationship's good and bad aspects. After doing this, through the guidance of the marriage counselor, they can contribute to solving their relationship problems. When the problems are understood and dealt with, the partners are encouraged to work in ways that will keep their relationship healthy.
Understanding marriage counseling is the first step towards answering the 'does marriage counseling work?'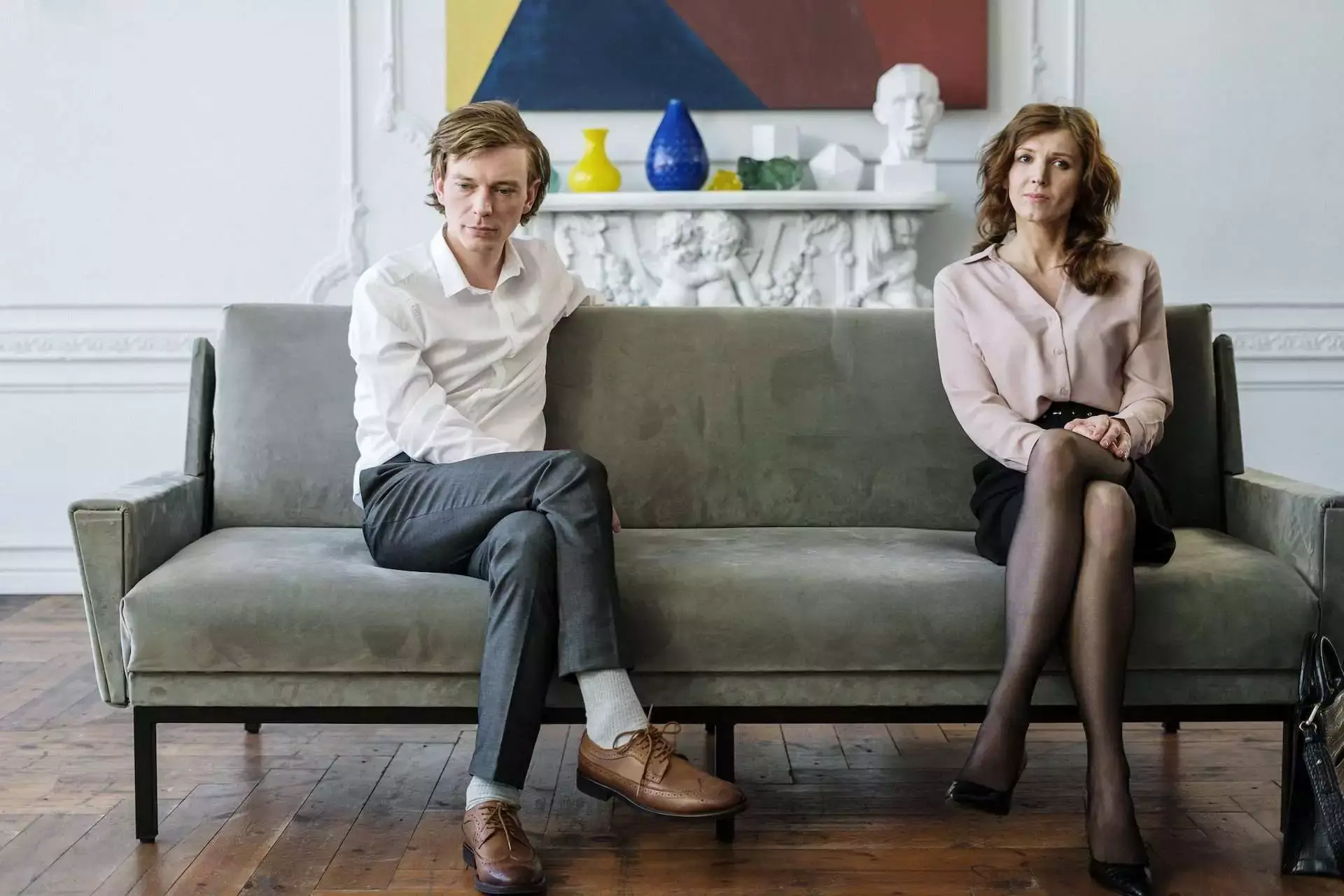 2) History Of Marriage Counseling
Knowing a little about the history of marriage counseling is the second step to answering the important question of does marriage counseling work.
Gurman and Fraenkel's research shows that the history of marital therapy can be traced to the 1920s when three marital clinics opened to serve and educate individuals who were facing difficulty adhering to traditional gender roles.
Gurman and Fraenkel also denote three research stages for the field of marriage counseling:
Stage 1 – 1930 to 1974 – Family therapy took all attention from therapists, and couples were encouraged to be therapeutic towards each other.
Stage 2 – 1975 to 1992 – Terms like sex therapy, couples therapy, etc. came into talk, and people became more welcoming towards the subject of therapy. This was also when people finally started replying affirmatively to the question of whether marriage counseling works.
Stage 3 – 1993 to now – Marriage counseling works. It has a good success rate of at least 75% of couples resolving their relationship problems and reigniting healthy relationships, not just with each other but with others.
3) How Does Marriage Counseling Work?
To answer 'does marriage counseling work', you need to understand 'how' marriage counseling works, i.e., you need to get a clear picture of its methods and what happens during marriage counseling sessions. Questions like, what are the methods of marriage counseling and what licensed marriage therapists do, will be answered in this section.
3.1) Methods Used in Marriage Counseling
The third step in reaching an answer to the query of whether marriage counseling works is to understand the methods used in marriage counseling. Here are two of the main methods used in Marriage Counseling –
3.1.1) The Gottman Method
The Gottman Method was brought into existence by Dr. John Gottman and Dr. Julie Schwartz Gottman. It is a solution-oriented method that specifies nine elements of a healthy relationship. The Gottman Method works to resolve conflicts caused by verbal communication problems, increase intimacy and remove barriers to create a feeling of safety and security.
The Gottman method is based on the foundational Sound Relationship House theory, which has nine elements –
Build Love Maps: This involves couples getting to know one another's inner psychological thought processes.
Share Fondness and Admiration: Here, couples learn to express appreciation and respect for each other to strengthen their bond.
Turn Towards, Not Away: Couples learn to notice when one's partner is seeking affection and respond accordingly.
The Positive Perspective: Partners learn to see one another positively and not blame each other for conflicts.
Manage Conflict: Couples learn to manage conflict through a three-step process: taking each other's feelings into account, discussing their problems, and learning techniques to self-soothe.
Make Life Dreams Come True: Couples learn to support and champion each other.
Create Shared Meaning: Couples learn to understand rituals and stories that share meaning for them.
Trust And Commitment: Couples learn to trust and rely on each other.
3.1.2) Emotion-Focused Therapy
Emotion-focused therapy (EFT) is a short-term therapy process that improves attachment and bonding in relationships. Leslie Greenberg and Sue Johnson developed it. There are three main principles of EFT –
Increasing awareness of emotion
Enhancing emotion regulation
Transforming emotion
Initially brought about for use with couples therapy, it has been adapted for use in family therapy, too. It helps couples and family members form more secure emotional bonds by recognizing emotions and providing correct emotional responses to them. This helps create stronger relationships and improve communication skills.
The process of EFT and what goes on in an emotionally focused therapist's office can be summarized in three stages –
De-escalation: Here, couples identify negative communication patterns and reframe them; this helps couples see insecurities and recognize fears. Partners notice undesirable behaviors in each other and learn to be emotionally available and empathetic toward each other.
Restructuring: Here, each partner learns to share feelings and show acceptance towards each other. This helps partners become more responsive to each other's needs and emotions and helps resolve conflicts.
Consolidation: During this final step, a marriage therapist helps the couple learn new communication skills when interacting with each other; this process provides couples with a chance to notice how their new communication patterns help prevent conflict.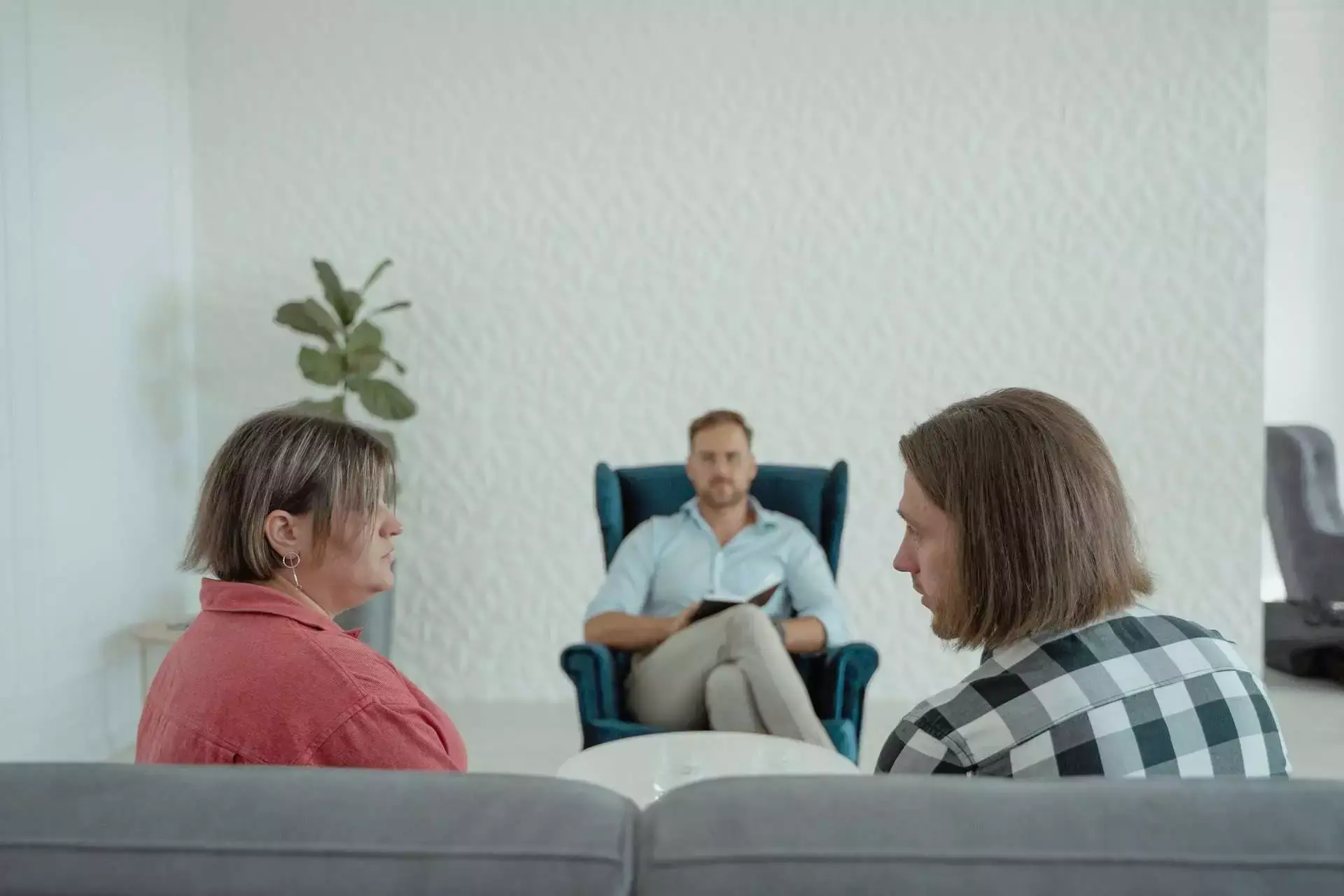 3.2) What Do Licensed Marriage and Family Therapists Do?
Marriage and family therapists are licensed mental health professionals who receive training in psychotherapy and family systems. They help couples and family members overcome difficulties and reconcile differences. Marriage and family therapists also address the behaviors of all family members and educate clients about how those behaviors affect individuals and the relationships between individuals. At times, because an individual's issues may be causing conflicts in the group or relationship, they also suggest individual therapy.
A marriage and family therapist treats a full range of mental and emotional disorders like adolescent drug abuse, depression, alcoholism, obesity, and dementia in the elderly, as well as marital distress and conflict. Clients are satisfied with services offered by licensed marriage and family therapists when they notice the improvement in work productivity, co-worker relationships, family relationships, partner relationships, and emotional health.
4) Who Can Benefit from Marriage Counseling?
Before asking 'does marriage counseling work', you need to understand who needs it. Couples who seek marriage counseling often face certain issues in their relationship which makes them need therapy sessions in the first place. What are these relationship problems that lead them toward professional help?
There are bound to be differences between partners regarding values, ideas, opinions, and relationship histories. These differences don't mean that your relationship is going to end, they just mean that it can go in two ways – you could either evolve into a couple that understands each other and respects each other's opinions or these differences could lead to the gradual disintegration of love and care.
No matter the reason, distress in a relationship can cause sadness and worry and a bad relationship only worsens; it may get worse for one or both partners. So, rather than letting a bad relationship get worse, couples who seek therapy get a chance to make their relationship into a healthy relationship.
Rather than letting a problem grow into something unsolvable and lead to the end of a marriage, seek marriage counseling if you or your partner face any of these issues –
Infidelity
Extramarital Affairs
Divorce
Substance Abuse
Physical or mental health issues
Same-sex relationship issues
Clashes of cultural beliefs
Finance issues
Unemployment
Communication problems
Difficulties in having a good sex life
Conflicts about child rearing
Infertility
Anger
Role changes like being fired from a job.
Marriage counseling isn't just for people with troubled relationships. Attending therapy can also help couples who want to strengthen their bonds and understand each other better. Marriage counseling can also help couples who plan to get married; by attending therapy before marriage, you achieve a deeper understanding of each other and iron out differences before a union is sealed.
If you are unsure about therapy and if you need to seek treatment, consider aspects of your relationship that might be contributing to distress, dissatisfaction, or conflict and answer these questions:
Do you and your partner have conflicts over religious faith, beliefs, and values?
Do you and your partner often criticize one another?
Do you and your partner tend to get defensive often?
During the conflict, do you and your partner tend to withdraw from one another?
Do you and your partner feel contempt, anger, or resentment for one another?
Do you and your partner believe your communication is poor?
Do you and your partner feel indifferent toward each other?
Do you think that you and your partner don't have any commonalities?
Do you feel like you and your partner are growing apart?
Is there infidelity and abuse in your marriage?
If you answered "yes" to several of these questions, it doesn't mean that you will surely get divorced, but you may need to work harder to keep your relationship happy. A marriage counselor can help you with that.
Check out this article to understand if you and your partner have habits that may cause harm to your relationship: General Habits Of Couples That End Relationship
5) Does Marriage Counseling Work?
After discussing all angles associated with the question 'does marriage counseling work?', we can now discuss the main topic itself.
After reading what has been stated so far, the most studied and effective form of couples therapy is emotionally focused, which is effective, solution-oriented, and helpful in resolving conflicts.
A study conducted to look at the effectiveness of couples therapy in a group of veterans, with variation in age and race, found EFT to be generally effective, with relationships improving 18 months after treatment. Another study also found improvements lasting 24 months after treatment. The research found EFT helpful with couples experiencing infertility. Generally speaking, EFT helps with all the things teams look to resolve – infidelity, differences which hamper the relationship, etc., so the success rate of EFT is pretty high.
It is important to remember that the effectiveness of marriage counseling relies majorly on the marriage counselor. Deciding who to go ahead with for therapy is a big decision, and in marriage counseling, it's a decision both partners have to agree and decide on. That being said, no therapist can predict how long you will be in therapy until they can thoroughly assess your relationship and its problems. Please expect to be in counseling for a minimum of four to six months, depending on your issues' seriousness and how long it has affected your relationship. To decide on the right therapist for your problems, consider asking possible candidates these questions.
How long have you been practicing couples therapy?
Are you specifically trained in couples therapy?
How many cases of couples therapy have you managed?
Do you have advanced training? Can you elaborate on that?
What is the duration of one therapy session?
What should we expect during and after the counseling sessions?
What would rule us out as good candidates for therapy? Are there things we are doing that harm our relationship in a way that marriage counseling can't resolve?
Are you married or divorced? (This is completely upon you; if yo

u might feel more comfortable speaking to a counselor who's married with children than one who has never been married or divorced, you can ask this to clarify the situation. But please don't ask any other personal questions not about therapy)
Finally, the success rate of marriage counseling depends on the couple, too. Their willingness to attend couples counseling through a licensed therapist with a private practice or a mental health professional working in a hospital dictates how well marriage counseling will work for them.
Sometimes, couples wait to see a couples counselor until things reach an unbearable point, and it's only abuses being hurled around and not words of affirmation. In this situation, they start the process of counseling for their romantic relationship very late and suffer more pain. The trust factor in a couple's relationship is an essential component to determine how successful marriage counseling will be for them; trusting not just each other but also their therapist will help them work on their relationship. If only one partner is putting in the effort and the other isn't as committed, marriage counseling won't help them at all because they aren't both acting involved and present.
So, as can be seen, there are many factors to answer the question, 'does marriage counseling work?' and each of these factors is crucial to explore.
Does Marriage Counseling Work? A Conclusion
Marriage counseling can be useful for couples who want to find ways to make their partnership better. It can help younger couples establish healthy communication skills early in a marriage. Couples working towards changing themselves can learn to look at their own flaws and start making changes. Couples seeking help earlier may achieve more outcomes than couples who wait. Couples that get counseling before problems become severe benefit even more from counseling. Even couples who have reached the point where they are considering divorce can still benefit from marriage counseling, so it is a solution for many types of couples.
Knowing the effectiveness of marriage counseling helps you answer the question 'does marriage counseling work?' but it also teaches you that couples who come out of therapy learn to be happy and healthy couples because they learn to manage their disagreements by equipping themselves with skills that will help them learn to overcome the problem together rather than blame each other for it. Happy couples know how to do this because they build a foundation of affection and friendship, while unhappy couples struggle with this skill set.
To find the answer to the question of does marriage counseling work, you need to check a few things off first – do you need couples therapy? Do you have resources to find a couples counselor? Is the couples therapist well-equipped to handle your case? Once you've answered these questions, reverting to couples therapy can help save your relationship from a painful end.