Many of us prefer working from home because going to the office on an everyday basis is sometimes a bit too enervating. Today, there is nothing which cannot be accomplished with some smart work, and currently, the rapid growth in every industry is opening new doors of opportunities for you. With a variety of jobs available, it is easier to choose a career according to your expertise.
So, here are some jobs which can be done in the comfiness of your home!
1. GRAPHIC DESIGNER
If you have a good eye on what is appealing to a customer and have the ability to make things attractive and engaging with a dash of your creativity, then you can truly utilize this skill in creating some amazing work by assimilating various designs together. You can engage yourself in several other domains like marketing, technology, commercial industries and others, by working in this field. However, very rarely you might have to go out in order to meet clients, but then you can do most of the job from the comfort of your home
Median Salary-$42000
2.  PUBLIC RELATIONS SPECIALIST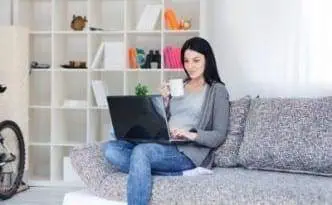 A PR's job is to generate positive publicity for their clients and make their public reputation as good as possible. A crucial part of the public relation specialists is to know about how to use social media platforms such as facebook, twitter, Linkedin, and others. They work close to bloggers, journalists, and media, & the things that can be done from home are- preparing materials such as story pictures, setting up for press releases, lining up interviews and so on.
Median Salary-$51000
3. WRITERS AND AUTHORS
Bloggers, authors, and journalists are all writers in different ways. If you decide to take this path then you can work from home for sure. There is no need to explain why novel authors can totally work from home because it is kind of self-explanatory!  You can write whenever you feel inspired because after all, it's your story and thus, you can publish it anytime you want (if your publisher doesn't pressurize you)
If you go for the media side of writing, then you might have to go to the office from time to time, but the things you can do from home are countless! You can do all your research, prepare stories, promote stories on social media and so on. All you need is a laptop, and you are good.
Median Salary-$55000
4. POST-SECONDARY TEACHER
Since the online world is expanding and evolving as we speak, it's only normal for teachers to get involved in this environment too. Post secondary teachers are those lucky ones who can stay at home, drink their coffee and tutor students through the internet. They can communicate with people all over the world and give them advice using video conference, phone call or email thus making it easier and more convenient for both themselves and the students.
Median salary- $59000
5. MARKET AND SURVEY RESEARCHER
In order to be successful, companies are constantly trying to figure out which products sell the best or appeal most to the public. So the job of a market and survey researcher is to analyze and study market conditions for the companies in order to improve the effectiveness of their marketing and business strategies.
Median salary- $61000
6. COMPUTER SOFTWARE ENGINEER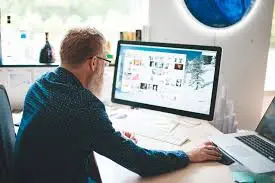 Commonly trained in different technologies, computer software engineers are really well paid, even if they work from home. They usually report their work, back to a team or a management structure. If you decide to follow this job, you will create package software and customize applications. However, it is not about having fun while making a lot of money because statistics say that 17% of computer software engineers work more than 50 hours a week! even if they are home based.
Median Salary-$85000
7. FINANCIAL MANAGER
Even though it might not seem possible, in some cases the financial managers can do part of their work from home as their main responsibility is to oversee the finances of companies or agencies and provide financial reports. If you want to pursue this job then you should know that in order to complete all of the financial analysis, you must be time efficient, even if you decide to do all of the work from home.
Median Salary- $99000