As an affiliate-driven website, Icy Tales earns from qualifying purchases.
The essential requirement of the world is to have strong and spirited women. The woman who is an author would be a real motivator for the whole world. Kritika Sharma is a wordsmith and an author renowned for many books written by her -AbstracTales, Live-in with a Ghost, The Slut Chronicles: Betrayed, Forever with a Ghost, ENSLAVED and many more. The recently launched book by her is  The Rogue Spy.  Being a philanthropist, she has always dreamt of becoming a woman who can eradicate the boundary between man and woman.
The headstrong woman who lives the story that she writes and believes that everyone in this society is equally capable of doing well. Kritika Sharma believes in desires, perseverance, dedication, and hard work. According to her, the only mantra for achieving success is to "be a dreamer and make efforts to achieve your dreams".
She believes that it's better to accept the facts rather than criticise the causes. The one with another level of knowledge and is born with astounding writing skills is Kritika Sharma. Powerful women with a willingness to make a statement about herself.
Kritika Sharma, with her phenomenal writing and creative skills, has created her own identity as a reputed author in the field.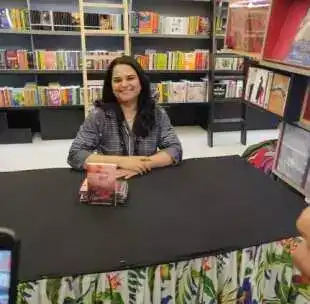 The author focuses on bringing positivity to society with the help of her books. She tries to make a perfect pairing of thrill and romance in her books. IcyTales is in conversation with the author.
Q) What is your favourite thing about being an author?
Kritika Sharma: My favourite thing is the feedback that I get from my readers. Every time someone messages me saying they loved my work, it just brightens my day and uplifts my mood.
Q) There would have been a journey full of ups and downs behind all your success. Could you tell us something about your journey?
Kritika Sharma: Road to any dream is always laced with difficulties, and so has been mine. I have faced many setbacks disappointments over the years. There have been times when I felt like I didn't want to write anymore, but I didn't stop. After every challenge, I tried something new, something better. I am still growing as an author (and will continue to do so all my life), and I am trying to improve with each passing day.
Q) What's the trickiest thing about writing characters of the opposite gender?
Kritika Sharma: I live my stories (in my head, obviously) from the perspective of all my characters. Hence, it is never difficult for me to write about any gender.
Q) One of the most surprising things you learned about yourself while writing your books?
Kritika Sharma: That I am a hardcore romantic at heart [Wink! Wink!]
Q) You have recently launched your book. What part of the book did you have the most challenging time writing? What made you choose the plot of the book? Can you tell me something about the perspectives or beliefs have you challenged with the recently published book?
Kritika Sharma: My latest release, The Rogue Spy, is a spy thriller. It is a new genre because I usually write romance or romantic thrillers. And the hardest bit for me was to quiet down that romantic side of my author's personality to focus more on the thriller side.
Usually, we see a male persona in the lead character in such spy or espionage books. But I like to write about strong women and their formidable sides. Through The Rogue Spy, I have introduced a headstrong woman who defies all rules and saves the world.
Q) Who do you trust for objective and constructive criticism of your work?
Kritika Sharma: My husband, Rajat, and my publisher and close friend, Anuj.
Q) Are there any books or authors that inspired you to become a writer?
Kritika Sharma: My all-time favourite is the Harry Potter series. It is the first book I ever read, and I owe my writing career to the magical community (of which, alas, I could never be a part of.)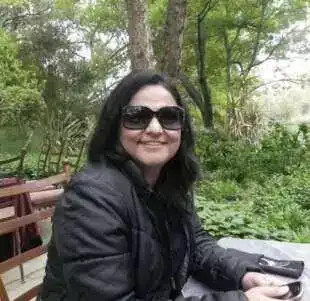 Q) Is there a particular genre you would love to write about but only under a pseudonym?
Kritika Sharma: I am proud of my words, so I write only with my name.
Q) Who has been your constant support and pillar during all this time? Is there someone you look up to as an inspiration?
Kritika Sharma: My husband has been my motivation, inspiration, support, and everything. A decade ago, when I showed him my first book (timidly), he was shocked by my words. It was for his eyes only, but he motivated me to share it with the world.
His motivation and love gave me enough confidence to send that first email to the publishers seeking representation. And even now, a decade later, it is his love and support that gives me the confidence to dabble into various genres and publish them with my head held high and complete conviction.
Kritika Sharma is an outstanding author with big dreams and clear thoughts. Her husband is the real hero of his life without supporting her in all her good and bad phases.
With the help of her book, the author is trying hard to contribute something to society. Keeping all the evil thoughts, negatives, and weaknesses aside, Kritika Sharma decided to enter the writing industry.
The actual definition of a courageous and strong woman is Kritika Sharma. It was her dreams and goals that kept her focused on her dreams. She is not the only real inspiration for society, but all the women out there looking to build a career independently. She has proven that everyone can bring on success if they have their priorities sorted in their mind.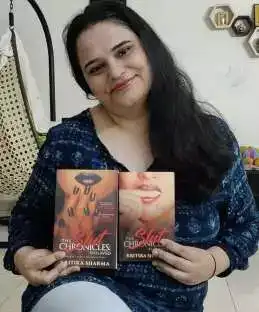 The epitome of wisdom, beauty, courage, and simplicity is Kritika Sharma. She is blessed with tremendous writing skills. Her writing career is outstanding because she believed in herself. Her husband always motivated her to become what she is right now.
She is standing where she wants to be, her real success. Kritika Sharma has become an inspiration for every woman who is still the victim of the patriarchal society.