For many decades after independence, the Indian economy remained near-stagnant, growing at a very slow pace of about 2-3% a year. Under these circumstances, the career options open to the younger generations were quite limited. Most of the economy was dominated by the public sector, the stringent laws and red tape under what was then known as the 'License Raj' making the growth of private industry a very difficult and cumbersome process.
Government jobs, which had the reputation of being the most stable, were valued by the middle class, who pushed their children to join the public sector regardless of their individual talents or preferences. So valued was an administrative or managerial position in a government-owned company that not only elevated one's status in society but also increased the holder's eligibility for marriage!
All this changed, however, with the economic liberalization of the '90s. The private sector flourished like never before, and FDI started flowing into the country. New and diverse fields opened up, and students had more career options to choose from than their ancestors had ever imagined! Today, with a little effort, one can turn almost any talent or even a hobby into a lucrative source of income.
The change in the industrial sector, however, seems to have outpaced the change in people's mentality. The older generation, having grown up in the stringent economic environment of the pre-90's era, still often pressurises their children to go into traditionally lucrative fields such as law, medicine, engineering or civil services, even if their talents and interests clearly lie in another direction. More often than not, this is due to the lack of information about the various fields of study that are open to youngsters today, which will allow them to earn a good income while at the same time pursuing their individual interests.
Therefore, in this article, I will list some unusual career options open to the present generation that can be both financially and creatively fulfilling:
Tattoo Artist: Even a decade ago, taking up tattoo art as a serious, long-term career would have been unimaginable to the point of being ridiculous! Times are changing, however, and the craze of tattoos and piercings is catching up in India, led by Bollywood stars such as Sanjay Dutt, Deepika Padukone, Hrithik Roshan, etc. who flaunt their permanent tattoos before the cameras at every opportunity, encouraging their legions of fans to imitate them and get tattoos of various shapes, colours and designs on different parts of their bodies.
Tattoos can be a symbol of rebellion amongst teenagers, a declaration of love and devotion, or simply a beautiful accessory to adorn one's skin. They can also be of a religious nature, with many devotees, old and young, nowadays tattooing the names and symbols of their favourite deities on their skin.
Tattoos also vary widely in designs, sizes and colour schemes, bringing out the individuality of each wearer. Today, tattoos are considered hip and cool, and tattoo stalls are a common sight at college fairs, shopping malls and even birthday parties. As a result, the tattoo-making industry in India has been growing by leaps and bounds for the past few years, and it will continue to do so in the foreseeable future.
Little formal training is required to become a tattoo artist. Anyone with a passion for art, some knowledge of shading and composition and an out-of-the-box imagination can aspire to pursue this career. A good grip on historical art and culture may also come in useful.
However, the creative world is fiercely competitive, and it is not easy to get a firm foothold in this industry. To become a successful tattoo artist, one must be patient and persistent in one's efforts and must not be easily discouraged.
An aspiring tattoo artist must have zeal and passion for his chosen field and must be devoted to the advancement of his career. However, over time, with hard work and perseverance, a tattoo artist can become well-known and popular amongst his customers and earn as much as thousands of rupees per tattoo.
Thus, tattoo-making can be a lucrative source of income for those with a creative imagination and a flare for art and designs.
Image Consultant – In today's world, projecting a desirable and dignified image of oneself has become more important than ever before. With the growth of the economy and the opening up of new and better opportunities, people have become more and more concerned with the image that individuals and organizations project of themselves to the outside world.
Whether it is to get a desired job, to earn a promotion or to get admission into a prestigious educational institution, it has become very important to be seen not only as competent in one's field but also as presentable and self-confident. Projecting a personable image of themselves is especially important for people working in the service sector, such as hospitality, sales, marketing, etc.
However, very few people are aware of the science and art behind the process of image management. Necessity being the mother of invention, this has given rise to an entirely new profession, that of image consultants.
Image consultants are people who are responsible for grooming, dressing and training their clients to enhance their confidence and to enable them to present an image to the world that helps to fulfil their short-term and long-term goals.
Image management includes a number of services, from an evaluation of your desired image to a complete assessment of how far you are from it. It may also entail a thorough audit of your lifestyle, wardrobe, mannerisms, goals, etc. The basic elements of image management include non-verbal or visual communication – like wardrobe evaluation, weight management, grooming, body language, etiquette, etc.
Even the Indian government has now woken up to the need for professional image management and has introduced such programmes in rural areas in order to help rural youth gain greater employment opportunities. Many companies have also started such programs and workshops to help their employees enhance their image and marketability.
In conclusion, the opportunities and potential in this field are immense as the industry is set to grow exponentially in the next few years. With a large youth population and growing demand for jobs and business opportunities, the demand for professional image management is on the rise. Hence, for those with a flair for creativity and a talent for communication, image management can be not only a very gratifying but also a very lucrative career!
Jewellery Designer – Jewellery designing is not new to this country. Since ancient times, Indians have been passionate about jewellery. This includes gold and silver as imitation ornaments.
Earlier, however, most of the wealth in this country was concentrated in the hands of a few rich elites. They employed a small group of highly skilled artisans to design ornaments and jewellery for themselves and their families. Hence, the skill and technique of jewellery designing and manufacturing was a closely guarded secret, passed down from generation to generation in the families of these artisans.
However, things have changed over the decades; and the huge boom experienced by the industry due to the rising incomes of the common people has commercialised the art of jewellery designing, thus opening up new opportunities for job-seekers.
Jewellery, nowadays, is not only the monopoly of the rich and famous. Nor is it only an investment for financial security for the middle class, as it used to be even a few decades ago. In today's world, even the middle class sees jewellery as a fashion statement, a reflection of an individual's personality. Hence, traditional gold jewellery has been revolutionized and transformed into a more modernized version to suit the tastes of the new era. For these reasons, there is a great demand for creative and talented designers who can bring a fresh perspective and new ideas to the centuries-old art of jewellery design!
Becoming a successful jewellery designer requires both a technical knowledge of the process of jewellery design and manufacture as well as an impeccable sense of aesthetics. It involves the ability to conceptualize attractive designs and then transform them into beautiful and durable products for public consumption. Many institutes in India offer short-term, long-term and even distance learning programs in jewellery design.
Students in this field are taught various basic skills such as stone-cutting, engraving, and polishing, as well as testing the quality and authenticity of precious metals and gems. Special skills such as electroplating, metal colouring, anodizing, enamelling and stone setting are also taught to students of jewellery design.
Upon completion of their education, students in this field gain a full understanding of the different types of stones used in ornaments, design themes, presentations, jewellery costing and manufacture. They also learn the art of working with precious metals and alloys to design flawless pieces of jewellery.
Trained jewellery designers can get jobs designing custom-made jewellery and ornaments for large companies and renowned franchises. Talented and enterprising designers can also design and launch their own range of exclusive jewellery!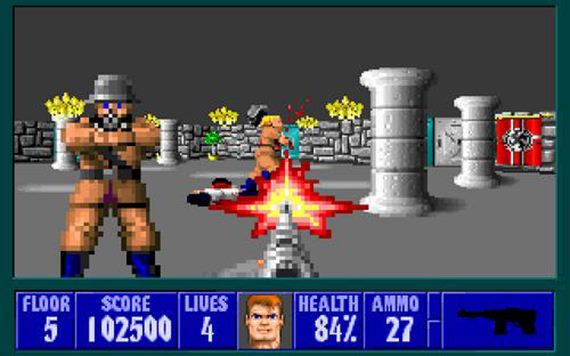 Virtual Game Developer – Game designing involves designing the content and processes of virtual or electronic games. It requires both technical know-how and artistic ability. This is because virtual game designing and development requires the integration of many other disciplines, such as game mechanics, programming and visual arts.
In India, game designing is a relatively new yet flourishing industry with a large number of career options available for talented individuals. There are numerous established companies that offer excellent job opportunities in the field of game design. Some of the more popular game-designing companies in India are – Synapse, Smackall, Ishir InfoTech and Csharks. They design games for mobile phones, online games as well as video games.
Basically, the game designing industry is divided into four parts. These are:
Game Development,
Game Design,
Game Art and
Game Testing.
So, before joining this industry, one must do careful research regarding the type of job they want to do so as not to be hired for a position with tasks unsuitable for their skill set. The main skills necessary to make a career in the gaming industry are; the ability to draw well, a strong grounding in written communication and language, and the ability to work well in a team. One also requires an analytical bent of mind, leadership skills, time-management skills, as well as a thorough knowledge base of the history and trends of video games.
The prospects of growth in this industry are huge! Nowadays, video games are used not only for entertainment but also for education, marketing, improving one's IQ and dexterity, etc. Mobile gaming, iPhone gaming, social gaming, etc., are changing the social landscape of this country as well as the way in which people interact with one another. Other types of gaming that are fast gaining popularity are Xbox, Nintendo and simulation games.
Hence, the scope for growth and prosperity in this industry is ever-widening. A beginner in the gaming industry could easily start his or her career as a gaming artist, game developer, programmer, game tester, game de-coder, etc., depending on his or her individual skill set. With innovative ideas and good programming skills, enterprising young people can also start their own game-developing companies.
Due to the growth experienced by the gaming industry, the demand for gaming professionals is on the rise. The job also offers an impressive pay package as well as an opportunity to combine one's passion and profession. More talented young people are being drawn to the field of game design and development, breaking conventional barriers and the old stereotypes of an era when games were meant only for entertainment!