As an affiliate-driven website, Icy Tales earns from qualifying purchases.
Who doesn't want to visit and see the northern lights of Alaska, such a mesmerizing place on Earth? Almost everyone has it on their bucket list.
Alaska is a U.S state located in the northwest part of the country, best known for its seafood, historical places, and northern lights viewing.
Northern Lights have multiple names, aurora borealis being one. It is colorful dancing waves of light that have attracted people globally.
The best place to sight northern lights is nearby arctic circles, including Alaska, Finland, Canada, Norway, Sweden, Iceland, and Greenland.
Before jumping directly into the northern lights Alaska travel guide, you should get familiar with some prominent scientific and historical facts about northern lights.
Scientific facts of Northern Lights Alaska-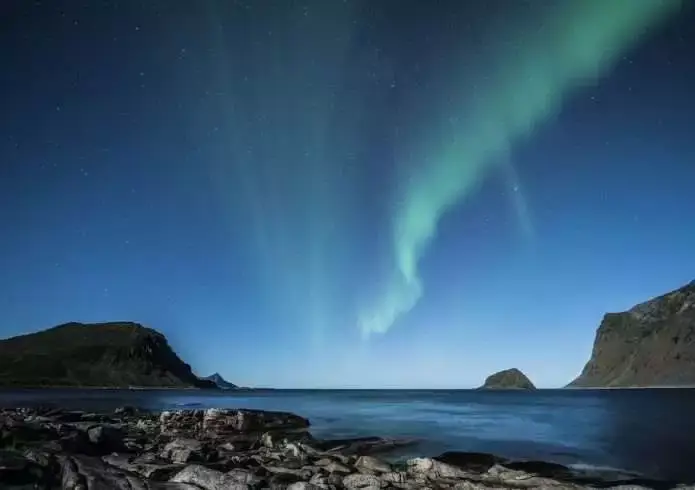 1- Without any doubt, the scene of dancing northern lights is magical but do you know it is considered a violent event because some people have claimed to hear the different sounds while sighting the aurora borealis.
2- This unusual event is the result of charged particles or electrons from the sun attacks on Earth's upper atmosphere with speeds up to 72 million km/h. Nevertheless our planet's magnetic field protects us from the invasion.
3- When the Earth's magnetic field deflects the particles toward the North Pole, the magical procedure convert into a pictorial atmospheric phenomenon that enchants the tourists and scientists.
4- The color of the aurora is determined by the collision of atoms with the solar electrons, commonly spotted colors are yellowish-grey, blue, purple, green, and red.
Historical Facts of Northern lights Alaska-
1- The name aurora borealis was coined by the Italian astronomer Galileo in 1619 named after the Roman goddess of dawn Aurora and the Greek god of the north wind, Boreas.
2- The earliest non-official findings of northern lights can be seen in cave paintings back in 30000 B.C.
3- Civilizations around the globe have been enthralled by this celestial phenomenon, attributing all sorts of myths and stories to the northern lights.
4- One of the legends of aurora borealis put forward that the dancing lights are spirits playing ball with a walrus head.
5- On the other hand, legends of Vikings said the northern lights are considered the armor of the Valkyrie warrior virgins who bring back warriors into the afterlife.
6- An astronomer under Babylon's King Nebuchadnezzar II wrote down his report of the event on a tablet dating back to 567 B.C.
7- According to NASA, Chinese documents from 193 B.C. also mentioned the aurora.
8- According to Menominee, Indians of Wisconsin believes the light portrays the habitat of manabai'wok, who was known as the spirits of anglers and hunters.
9- As per the Inuit of Alaska, the lights were considered the animals' soul: the salmon. Seals, deer, and beluga whales.
10- Other indigenous peoples believed that the Northern Lights were the soul of their ancestors.
Your 101 Northern Lights Alaska Travel Guide:- 
Alaska is known for being one of the best sights to experience the magnificent aurora borealis.
Tourists from all across the world come here to get lost in the beauty of the dancing band of northern lights.
Northern lights Alaska is certainly a factor to attract travelers, but Alaska has a lot more to offer. For example, dog mushing, snowmobiling, skiing, sporting events, and festivities.
Although northern lights occur all year round, Alaska is the land of the midnight sun. Here in summer, people get up to 22hrs of sunlight; hence August and April are the best times to sight the aurora borealis in this country.
Possible chances to see the northern lights of Alaska are in Fairbanks and above the arctic circles.
Fairbanks is the second-largest city in Alaska; it's a concoction of modern technological facilities with a frontier atmosphere.
The northern lights are unpredictable, so to say. It can occur at any night.
Northern lights Alaska can be explored in the late fall and blooming spring season. Nonetheless, these dancing blades can be seen clearly on winter nights.
Chances to sight aurora borealis during peak summer are bleak.
Why is Fairbanks in Alaska appropriate for viewing aurora borealis?
Whenever you search for the best place to watch northern lights Alaska, Fairbank's name will pop up on your screen.
The number one reason is the ideal location of Fairbanks city. It is under aurora oval, a ring-like zone over the North where the aurora activity is intense.
Fairbank is also far from the coastal area with low precipitation, making the sky clear and dark enough for the pristine view.
You can start your hunt of the aurora borealis by driving to a near vantage point and wait and watch for them to appear while you keep yourself warm in a heated aurorium dome or cabin.
You can ask your receptionist if they offer a wake-up call when northern lights are in full sway.
North pole – Chena Lake
The area is situated 27 km from Downtown Fairbanks, located outside the North Pole off the Richardson Highway.
This place is wide and open for people who want to avoid crowded areas. This is the best place to get your tickets.
You will get numerous parking areas for your vehicles, making it convenient for aurora sightings.
In terms of the park, there are two famous parks for northern lights viewing, namely the River Park and the Lake Park.
If you want to go for a walk, just go for it. There are winter trails around Chenna Lake.
Don't forget to take a torch or headlamp with you.
In terms of commute, the recreational area is well structured and suitable for two-wheelers; in fact, they are acceptable during the northern lights season except in stormy weather.
A four-wheeler is suggested if you want to explore the unplowed or cultivated areas.
Chena River State Recreation Area and Chena Hot Springs Road-
Situated 6km from downtown Fairbanks and is 93 km long area, this northern lights Alaska is accessible via Chena Hot Springs Road.
You can get overwhelmed here because aurora viewing here starts from Chena Hot Springs Road via Fairbanks to Chena Hot Springs Resort.
Prominent place includes turnouts along Nordale Road, Two Rivers, and Pleasant Valley communities with various campgrounds and pre-reservation cabins.
The vehicle suggestion for this area is the same as the Chena Lake one both two-wheeler and Four-wheeler are suitable as per the weather condition.
Keep in mind while driving that you can spot a moose in this northern lights Alaska area.
Steese Highway to Cleary Summit-
To reach Steese Highway from downtown Fairbanks take the Steese Highway 32 km to the Steese Highway junction.
There are many safe areas near the highway to watch the dazzling northern lights in Alaska.
Here you can find the list-
Mile 16: area nearby Felix Pedro Monument, wide and safe turnout with signage can be found here.
Mile 17: Plowed pullout to the right with clear, without any disturbance, you can see the aurora.
Mile 19: same features as mile 17 Plowed pullout to the right with clear, without any disturbance you can see the aurora.
Mile 20: Cleary Summit in bright mornings here you can spot the famous Tanana Valley to the South and the White Mountains to the North.
The most important thing is that there are major elevation changes and sharp turns in this northern lights Alaska area.
During winters, four-wheelers are suitable, and in summer, two-wheelers are appropriate in the first and last few seasons of sighting northern lights Alaska.
Murphy Dome- 
It will take you 40minutes to reach this place, and Murphy Dome is situated 40km from downtown Fairbanks.
Close to Fairbanks at 877m, this northern lights Alaska is lofty. A breathtaking view of the scenic vistas while traveling from the lower end s to reach the highest end of the dome will capture your eye and mind alike.
Here again, you will enjoy viewing as well as capturing aurora uninterrupted. Without any doubt, you have to wear proper woolen clothes to keep yourself warm.
As per the traveling aspects, around the outer edge of the dome, there are road curves for brief intervals for clicking pictures or to rest for a while.
There are other places to sight aurora in Alaska, but these are best known for their location and the facilities they provide.
Alaskan Festivities-
In July, Fairbanks commemorate its golden roots with a bona fide Golden Days, Alaskan Celebration.
It is a weeklong festival conferred by the Fairbanks Chamber of Commerce and many other community partners.
Pedro Monument Ceremonies
This is conducted by pioneers of Alaska and is the oldest event of Golden Days. This event reminisces and pays tribute to Felix Pedro at the same site where he found Fairbanks Gold in 1902.
Apart from these monument ceremonies, there are a plethora of adventurous and family-friendly activities you can enjoy.
Some include the golden days' river regatta, old-time games, pioneers of Alaska regents tea, run for gold, Kinross fort Knox grande parade, golden days street fair, and rubber duckie race.
I could go on and on about Alaska's beauty, events, and festivities, but the northern lights stand out from these things. People may forget to experience other things while visiting Alaska, but no one forgets to wait and watch the dancing lights.