As an affiliate-driven website, Icy Tales earns from qualifying purchases.
Kaushal Modi and his college friends are the minds behind this expanding vision. Based in Kolkata, Outbox Surprises manifests the conceived ideas of their clients into a lifelong memory. The highly enthusiastic entrepreneur Kaushal Modi even got a chance to participate in the national television reality show 'Shark Tank India.'
Here is Kaushal Modi in conversation with ICY Tales.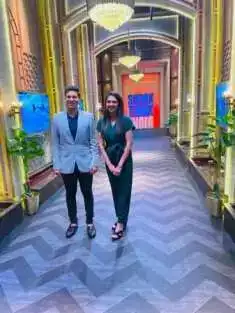 Q. Would you like to tell us something about yourself and what has been the driving energy behind Outbox Surprises?
Kaushal Modi: Coming from a business background, I have been inclined towards entrepreneurship since my childhood. Something within me always attracted me to create something of my own. I was born and brought up in Kolkata; right after our graduation, my co-founders were my college friends we started this. It's been a great journey so far, starting from doing something on our own and creating value that people like.
So far, this has been quite an interesting journey with its share of ups and downs. More than anything, this is a great learning experience, and I believe I would not have learnt any better anywhere else about managing plus other nuances of business. So far, it is a good run, and I am looking forward to taking this to the next level.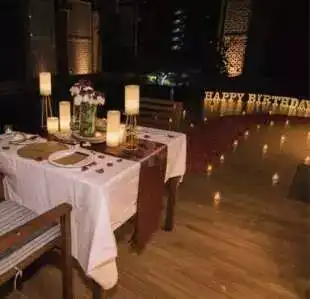 Q. What are the challenges you face while executing a plan? What do you do to keep your composure and attend to a crisis?
Kaushal Modi: Nothing, don't show your emotions. Since we are human beings, mistakes are bound to happen, so better be calm about every situation, whether you accept it or not, but if something has to go wrong, it will go wrong. Certain basic things have always worked for me: maintaining calm nature, avoiding yelling or shouting at colleagues, not creating a toxic work culture.
When you accept that certain things are not under your control, you become well equipped to deal with them; you think of plan B rather than questioning yourself. It is okay that sometimes things don't happen correctly; some days are bad, but there has to be a basic level of commitment. In addition to that, people must know where to draw the line. As long as these practices and certain work values are abided by, the work culture will not turn toxic.
Q. What makes Outbox Surprises unique from the rest of the similar companies?
Kaushal Modi: We are a proper services business; when we say service-based, we mean our work revolves around service providing, unlike other leading brands who focus on the product range. The other difference is the target group; while the leading brands are stalwarts in their own field, we are present in just four to five cities across the country, but we have our separate niche and target group, which is why customers come to us. So although we are not competitors in the true sense of the term, when customers want to do something exclusive, they choose Outbox Surprises because of our work in giving complete personalised services.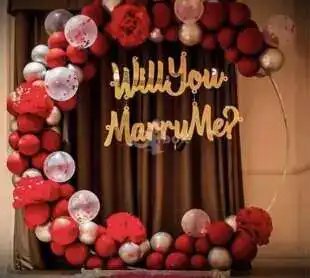 Q. When trends change in a blink of an eye, how do you keep up with this dynamic practice?
Kaushal Modi: I think it depends on the industry and the context; for example, in our industry, 'cutting cakes' has been a trend for decades now, and I don't think this trend will die away in the foreseeable future. Celebrating and making any occasion grand has evolved with time, and I think they will continue to increase with time, so even though trends may be short-lived, the core reason why that particular action will never die out. We generally bank on the human behaviour of the celebration than the one-time event or short-lived trend.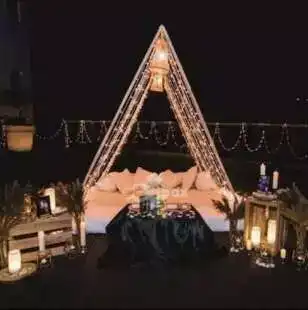 Q. How has this pandemic impacted you, personally and professionally?
Kaushal Modi: I would say pandemic has made us realise how delicate life is! The rate of hospitalisation one has seen in their vicinity, the uncertainty everything made us realise that everything is temporary in life. I would reiterate what I said earlier about maintaining composure because that's the key in uncertain times. Pandemic was for everyone; we are lucky and fortunate enough to have a good team who understood it was a hard time even for the company. So it's teamwork and understanding that help us grow through the pandemic.
Q. Every person has their own success story; can you tell us something about yours?
Kaushal Modi: I don't think at this moment I am successful enough to share a proper story; I mean, I am way too early in my journey to become a successful entrepreneur. The thing that keeps me driven is the passion for work, and this continues to be the fundamental behind going to the office Monday morning, working on how to grow. It's about building on the fundamental blocks to achieve your goals.
Q. How was your experience being on the National Reality Show?
Kaushal Modi: It was a great experience; though I had a different notion about the reality shows, but Shark Tank India may not be the kind of reality show in line with the television world. Still, it's definitely a reality show in terms of real life. It was a great investment pitching exercise for us, which just happened to be on a grand scale on the national platform. In addition to this, it gave us much visibility and branded credibility. I think it was fantastic to be there, meet the stalwarts, understand their work, and assess our work; it was a great journey we were lucky enough to be part of the show.
Q. What has been the key takeaways from interaction with the Business giants?
Kaushal Modi: Since we are into planning celebrations, surprises and events, we intend to take it pan India as we want to be one of the national players in this industry; so a couple of their feedback was on the capability and operation aspect of this business, We did take any feedback in terms of branding, marketing and there were many other things we were grilled on, which we accepted on a very positive note.
I am delighted we got to interact with the business giants. It is essential to accept criticism and understand why somebody is saying something against us or our actions in the past; we will not be able to succeed. So we understand this and trying to work on the suggestions.
Q. What is the next benchmark you want to achieve for your organisation?
Kaushal Modi: We have our presence in a couple of cities, we aim to grow further with more clients and orders, streamlining our own operations. In addition to these, I think connecting with more customers in four major cities would be our next benchmark which we intend to achieve.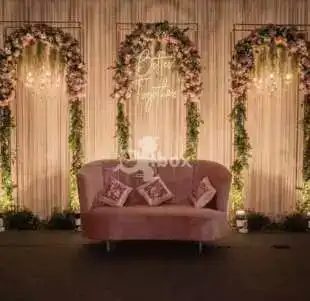 Q. What advice do you have for someone who wishes to venture into entrepreneurship?
Kaushal Modi: I would give twofold advice; one would be a little qualitative, which is do not jump into things; everything takes its own sweet time to grow and build with a constant investment of time. It is not like you start something, run for a few months and then drop it. If you think it is a viable plan, give it your time and effort to grow.
The second piece of advice will be a bit quantitative, i.e. do you share of research on whatever you do, never do anything blindly, have a basic plan, have some sort of direction before you start your venture. Maybe things may start and end on different notes but learn from your experiences and work on them to grow with your venture.
Outbox Surprises is there to make your occasions and events more special and memorable. The hard-working founders will always go the extra mile to make moments unforgettable. So go ahead and plan your day with Outbox Surprises for a thrilling surprise coming your way.